It Begins with a Tube of Toothpaste.
Sustainable living isn't just a trendy phrase or a popular bumper sticker; beyond a newfound shopping awareness this is a true reawakening to the daily decisions we make and the long-term impact they have on our body, home, and planet. Strolling through the grocery aisles can be a dizzying myriad of messages like "buy me." The worst part is, advertisers know exactly what they doing and use specific tactics to tantalize our taste buds and keep us coming back for more. According to the American Psychological Association, there is a science behind advertising. In fact, "Advertisers intuitively know that exposing people repetitively to the same stimulus increases liking…that's one of the reasons they show the same ad over and over again."
So, this a problem. What's the solution?
The fact is, the harmful products that are parading stores aren't going anywhere until and unless we collectively ask for something better. We can vote with our dollars and furthermore we can protest with our product choices. This process begins the moment we wake up. Even the brand of toothpaste we choose makes an impact on many lives and the planet. Let's take a look at 4 big brands that offer great products and an even greater message.
Dr. Bronner's. For bodycare, homecare, and food.
Their celebrated soaps contain no artificial dyes or preservatives and only pure, certified-organic oils like coconut and hemp. Even the bottles are eco-friendly and made out of 100% post-consumer recycled bottles which are highly biodegradable. Better yet, the extreme popularity gained from this brand is solely based on word of mouth;they use the advertising and marketing expenses for buying the finest quality ingredients and allowing the retail to remain affordable. Beyond great ingredients, Dr. Bronner's uses over a third of company profits to support worldwide charitable projects like freshwater wells in Ghana and orphanages in Haiti and China. In the end, their "Six Cosmic Principles" articulate their ethics perfectly: "Work hard, grow!", "do right by customers","treat employees like family", "be fair to suppliers", "treat the earth like home", and "fund and fight for what's right."
Guayaki. For fabulous Yerba Mate tea products
The foods and beverages we consume at such a rapid rate have make a major impact at the planetary level. Tea products in particular are vulnerable to systemic abuse of lands. In fact, over 95% of South America's Atlantic rainforest has been cut down for hardwoods, to grow GMO crops, and to raise cattle. The consequences of such massive deforestation have long-term impact such as carbon emissions. Guayaki tea has a regenerative business plan in response to this unhealthy cycle. Their restorative business model is helping to protect the remaining 5% of atlantic rainforest by sustainably harvesting organic mate in the shade of its native environment. Even better, their harvesters are paid a fair wage–a fabulous alternative to the destructive industrial model. Presently, they're on track to restore over 200,000 acres in the next 10 years. Now that's a caffeine buzz we can feel good about.
Reserveage. For pure, 100% natural, high quality supplements.
Dedicated to women's health and beauty, this brand strives for ingredients of the highest quality and potency. Their CocoaWell line supplements, in particular, were inspired by one the world's healthiest cultures, the Kuna indigenous people of coastal Panama who consume cocoa on a daily basis to promote their healthy lifestyle. They are working with the Kuna to help them replenish their forests and reinstall cacao farming through various avenues. Truly, this is a mission-driven brand that is inspired by the healthiest cultures in the world, as well as powerful, resourceful ways to preserve its sacredness.
Aspiration. Banking that goes beyond making the big bucks.
Where does your money sleep at night? One of the most important ways to vote with your dollar and shift gears into the brands you represent is to choose selectively with which device you swipe. Aspiration believes you can make money and make a difference at the same time. Profits matter and the people do too. More than just a company, this is a community style banking experience. Better yet, they have an AIM (Aspiration Impact Measurement) score that has rated thousands of companies on how they treat their employees and the environment. Just use their debit card when you buy to check out a business's AIM score. Daily spending decisions can ultimately encourage companies to do better. Beyond just placing your money there, you have a wide range of charities to entrust your money with. Ultimately, Aspiration is about doing well and doing good.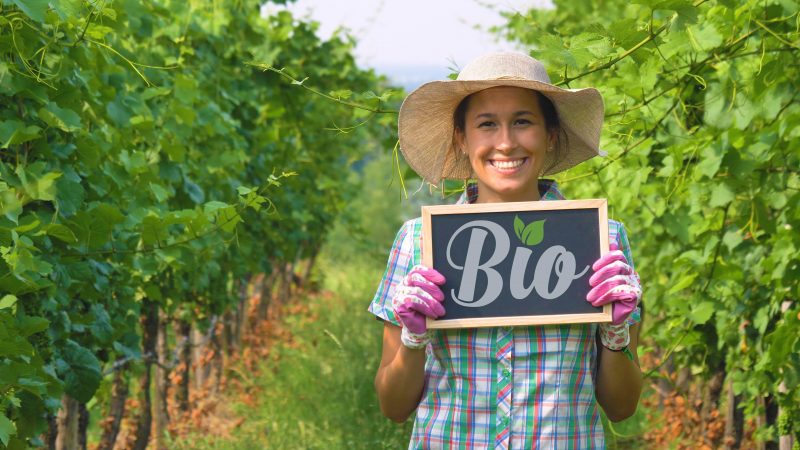 It's time to re-elect the right values.
The journey towards prosperity begins with a decision, not mere desire. The good news is that each small step forward will amount to a bigger shift in humanity. Whether you choose a bar of soap that supports the environment, or find a bank that believes in the power of community over profit, such micro-decisions can amount to a better quality of life and an even better future for generations to come.
References for this article: