Table of Contents

[Hide]

[Show]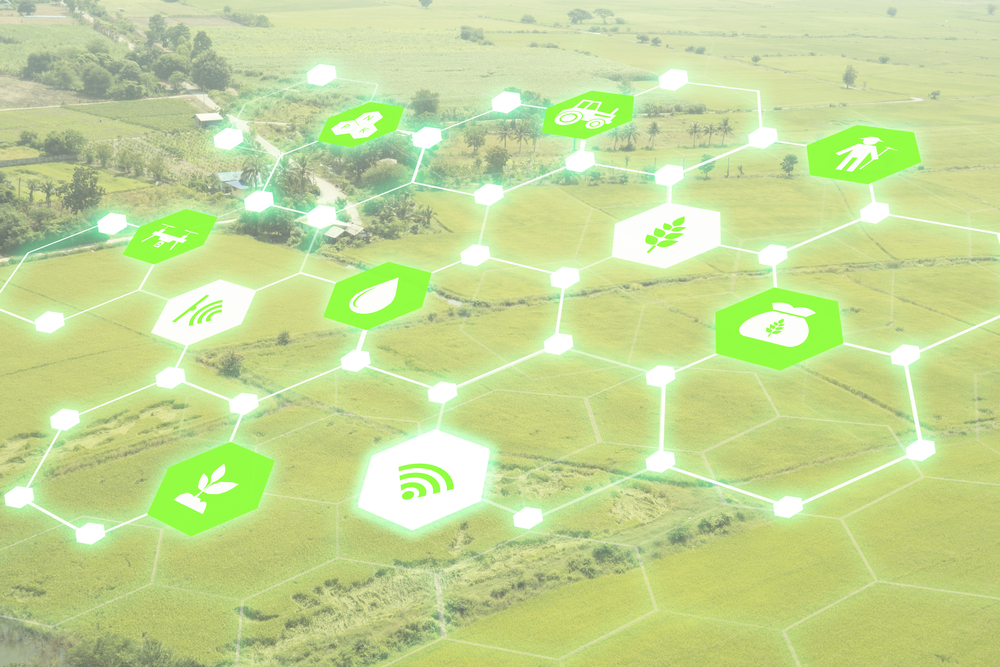 Our deepening relationship with information technology and the screens by which it is delivered is a fact of modern life. This sudden emergence of a new digital age has led us to a paradox: the web is making our lives easier, but our over-reliance on it is leaving us with less time to enjoy that ease. To top it all off, as we grow more connected to our digital lives, we risk losing sight of the ecology on which this whole economy rests.

Simply put: our gadgets alone won't save us.

…But the information they provide us just might. In the scrum of the digital economy, several companies are rising above the fray by providing great services to users, while regenerating the imbalanced ecology of the earth. As awareness of our collective crisis increases, this kind of conscious capitalism is bound to expand, doing the important work of putting our newfound data and knowledge into the service of building a more sustainable, just, and compassionate culture. Here are some great organizations and resources that are doing good work:

Search Engines Going Green
Search is the backbone of most user's web experience. Google, the first company to create a truly effective index function, is a ubiquitous force in culture – its name now a verb denoting its foremost offering. But its servers are powered largely by natural gas, and the ad revenue it generates does nothing beyond expanding the Alphabet empire.

Ecosia has a very similar resource, with an utterly different mission. They use the revenue generated from their users' searches as the funds for an ambitious project to plant 1 billion trees by 2020. They are up over 20 million, turning search into a direct vehicle for reforestation, and helping to relieve global warming, build soil, improve water security, and maintain and restore habitat for wild creatures.
Green Service Organizations

Charity has also been revolutionized thanks to the statistics that the web makes possible. Prior to the real-time updates that it provides, when you made a charitable donation, you were placing your trust entirely in the organization to deliver your money to those in need, but there was no way to be sure.
Since 2006, Charity:Water has been providing metrizable data on donations that go directly to the over millions who lack access to that most basic of human needs. Thanks to the information flow that the web makes possible, they can insure that every penny of individual donations goes directly to one of their 20,000 plus projects across the developing world. The 'Charity' side — staffing, marketing, business and branding — is fully funded by corporate and institutional sponsors. So far, this innovative model has led to clean water access being granted to over 7 million people, and 10s of millions more stand to benefit from it in the years to come.
On a broader scope, Kiva has developed a platform that empowers donors to give direct micro-loans to entrepreneurs around the world. You log on, find a project that inspires you — whether it's a new electric loom for a woman in Bangladesh, or a family of alpacas for a grandfather in Peru — and from there can connect with the recipient directly and give them the sum that may change their fortune forever. Thanks to its lightweight and innovative repayment system, over 95% of the 1.3 million loans that have been made on Kiva have been successfully repaid, a rate that any bank would envy.
Powering The Eco-Cloud
As the screens continue to multiply around us, the digital world accounts for more and more real-life energy consumption: in 2015, Greenpeace produced a report ranking major internet companies based on how green their energy sources were, and the results were not all pretty.
At present, Apple is leading the way, with 100% of its servers' energy being derived from solar, hydro, and wind, and Google, Facebook and Yahoo have all made considerable commitments to clean energy. This is in keeping with the general trend of consumer-facing companies doing far more for clean energy than B2B and Co-location services, since their stakeholders are the general public and not bottom-line obsessed businesses. Fortunately, there are signs that this trend is about to change: renewable-powered data centers have opened in Norway and Scotland, with many more already under construction worldwide.

Restoring The Ecosystem
The internet also empowers businesses built on moving the world away from fossil fuels.
Chooose is at the forefront of that shift, pioneering a simple and sweet way for companies and individuals to offset their carbon footprints with a transparent and quantified carbon-offset market program.
And finally, in what might constitute green tech's most rousing success, Tesla's Powerwall are set to take 50,000 residences off the grid when they are deployed later this year, essentially constituting a beta test for a large-scale replacement of fossil fuel-powered grids with local solar micro-grids.

Technology alone won't solve our environmental problems: the solutions are multi-faceted, and begin and end with education. But the more we support businesses doing good, the more good they will do.