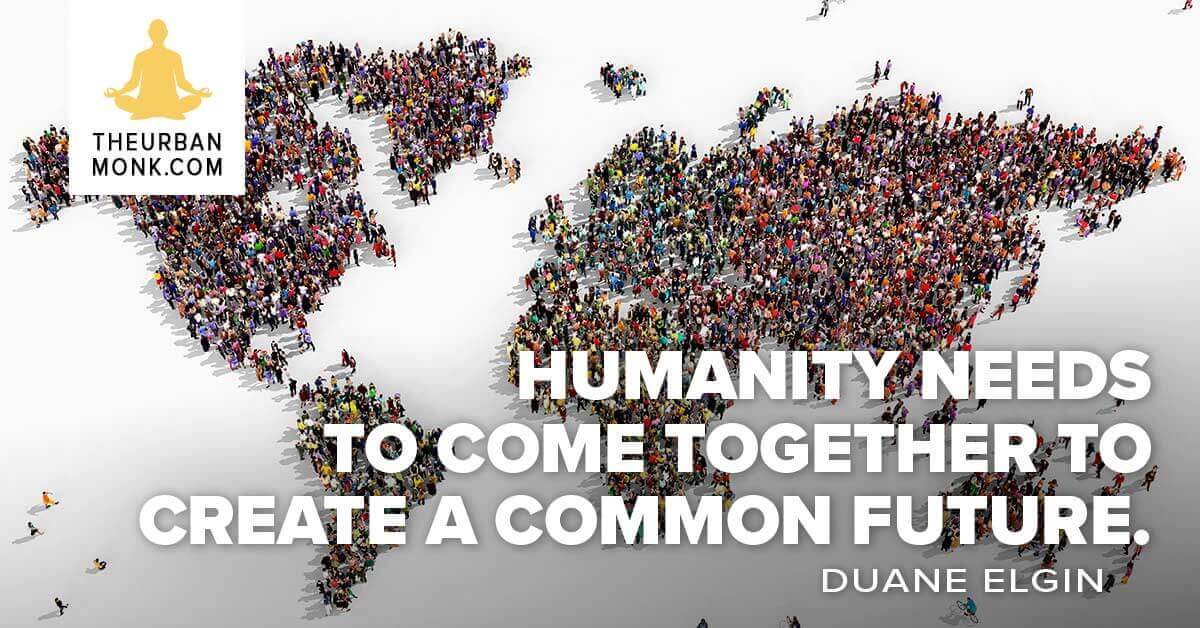 What Does Our World's Future Look Like?
Duane Elgin is a futurist. He has written five books, spoken to thousands of business executives, civic groups, and students. He has served on joint Presidential-Congressional committees examining the future, and co-authored several studies on the long-term future at the think tank, SRI International.
He says that we are in a time of transition. It is a critical time where things like unbridled population growth, climate change, and failing financial institutions are putting pressure on us to think differently about where we are and about our future – to tell a different narrative.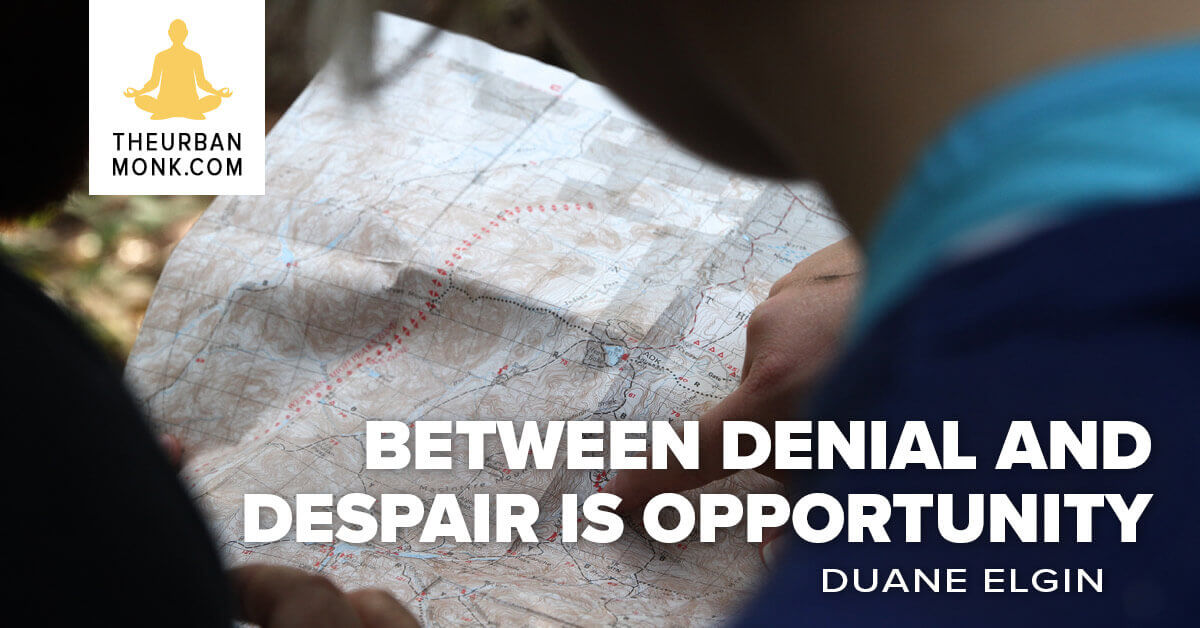 There is a systems crisis. This doesn't have to result in "doom and gloom." As things break down, there is an opportunity for breakthroughs. We have the opportunity to change how we relate to the Earth, to each other, and to the Universe.
We have been led by parental institutions like the church, mass media, universities, and Big Business. It is time for us to step out of our metaphorical adolescence and build a bridge to an adult future.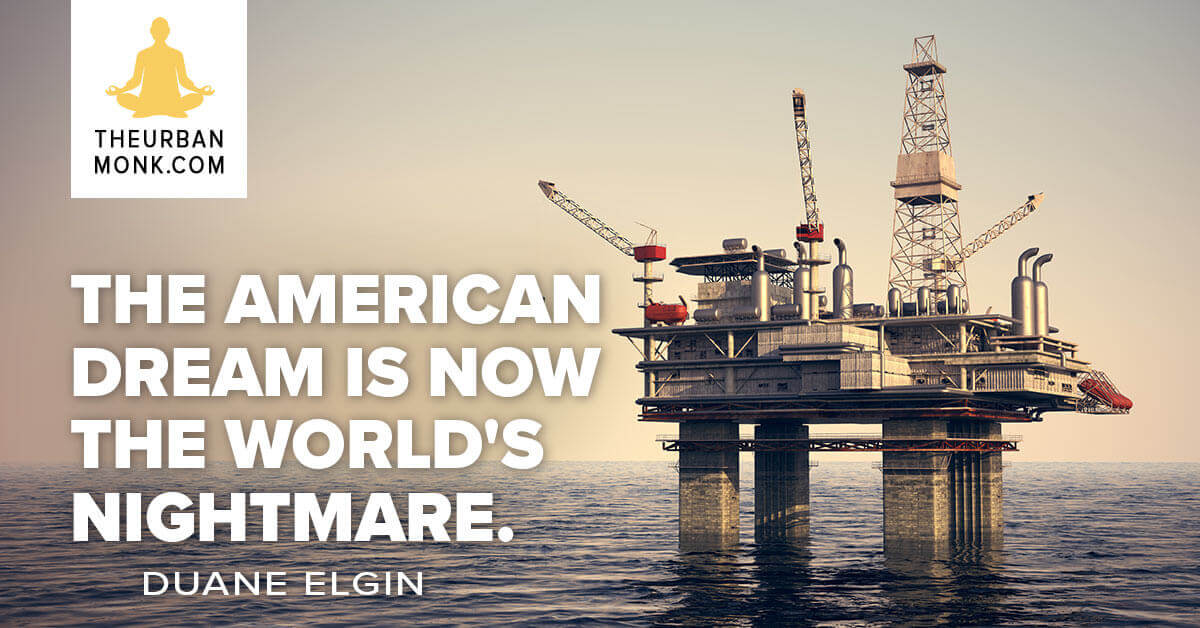 Shared Stories
Coming together and respecting a diversity of positive narratives, would lead to a powerful healing for ourselves and the Earth. We have the innate wisdom to make this happen.
Duane has outlined over 12 different narratives that can help describe this time of difficult transition and serve as shared themes to help us discover our deeper potential.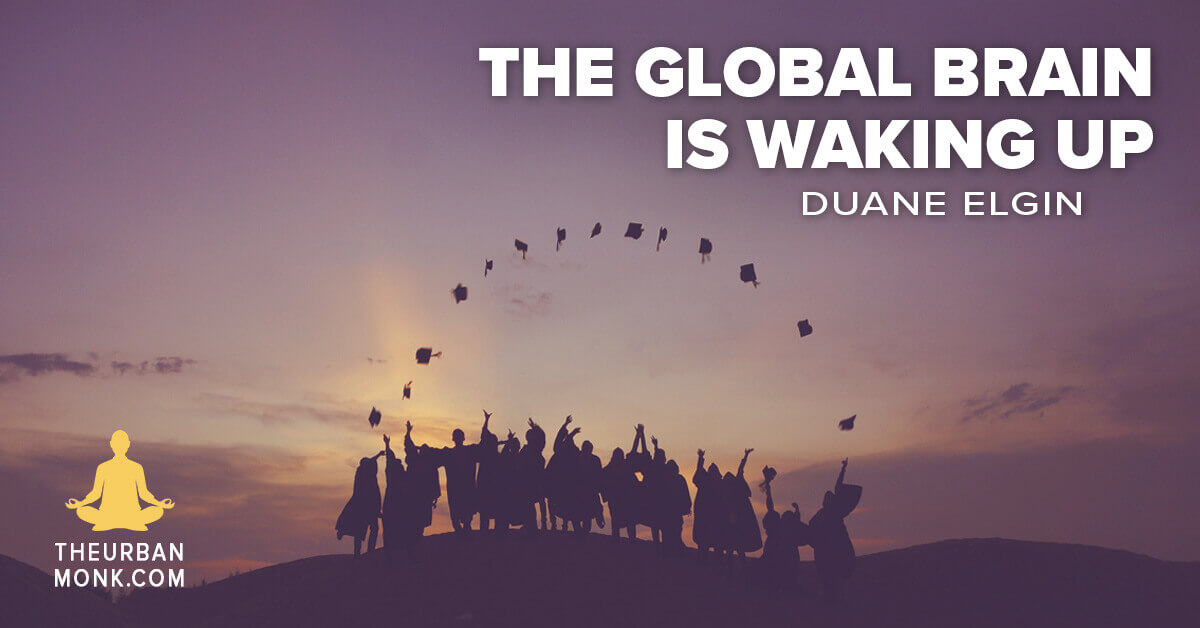 These are some of the narratives:
Humanity is growing up. We are undergoing a Rite of Passage.
We are on a Heroic Journey. This is the mythic journey popularized by Joseph Campbell. It is defined by separation, initiation, and return. We have separated ourselves from the Earth and one another. When we access our innate wisdom, we will begin the journey back to living in harmony with each other, the planet, and the Universe.
Transition to holistic economics. Instead of mass consumerism, resource exploitation, income disparity, and what Elgin terms "the poverty of abundance," we can develop sustainable economies that are self reliant and green. Infrastructure needs will be met at a local level.
Planetary Birth. This metaphor provides context for the pain and despair we see around us. Like the human process of birth, the pain is worth the miracle that results on the other side of the pain.
Without these stories to bring us together, we move blindly into the future with mass media as our only guide.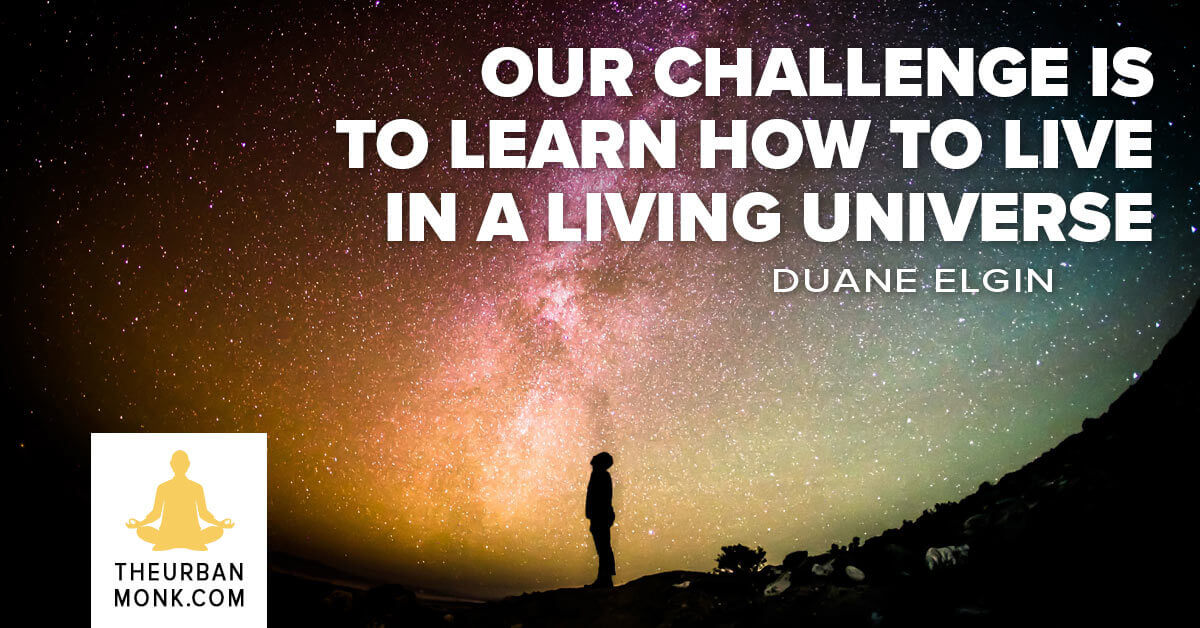 Our Choice
Duane Elgin points out that technology is neutral. The narratives we develop around its use will determine its ultimate value to people and the planet. Moore's Law states that computer processing power doubles every two years so it's something we must pay attention to.
He believes that an "Earth Voice" movement must replace the gridlock of nation-state bureaucracies.
He also wants to change the prevailing narrative about the Universe. Instead of looking at the Universe as an empty, dead mass, he wants us to see it as a living system of consciousness, purpose, and hope.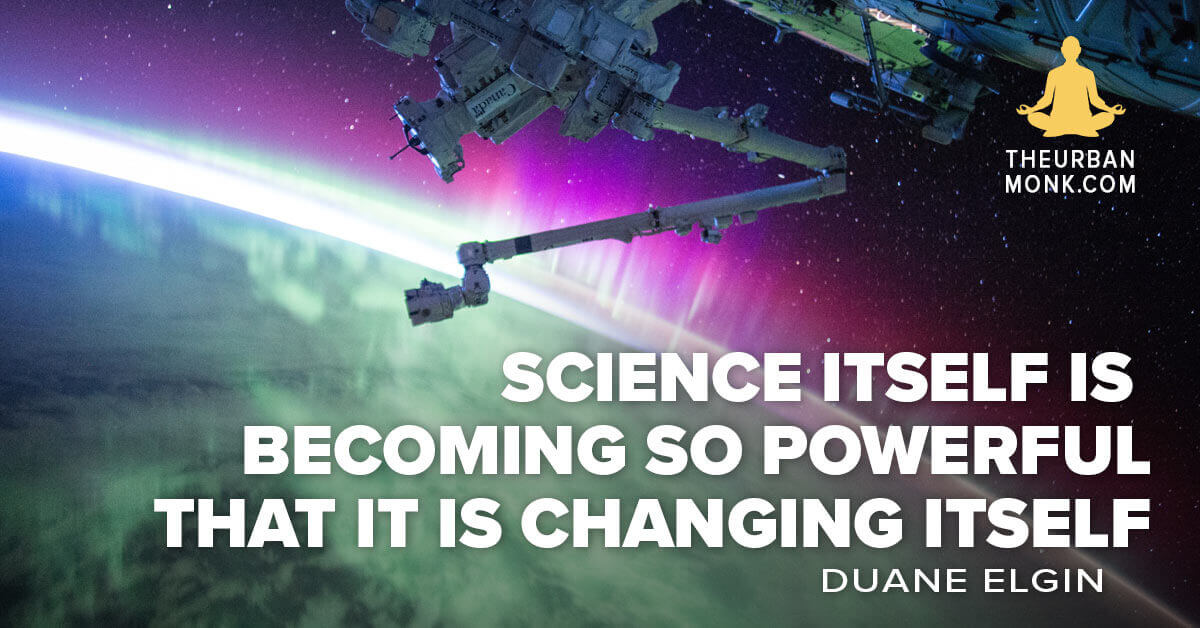 There is little margin for error. We have the choice of the narratives we share and live by. That choice will determine the quality of our future.
You can discover more at DuaneElgin.com and GreatTransitionStories.org
Original story with transcripts can be found at www.theurbanmonk.com