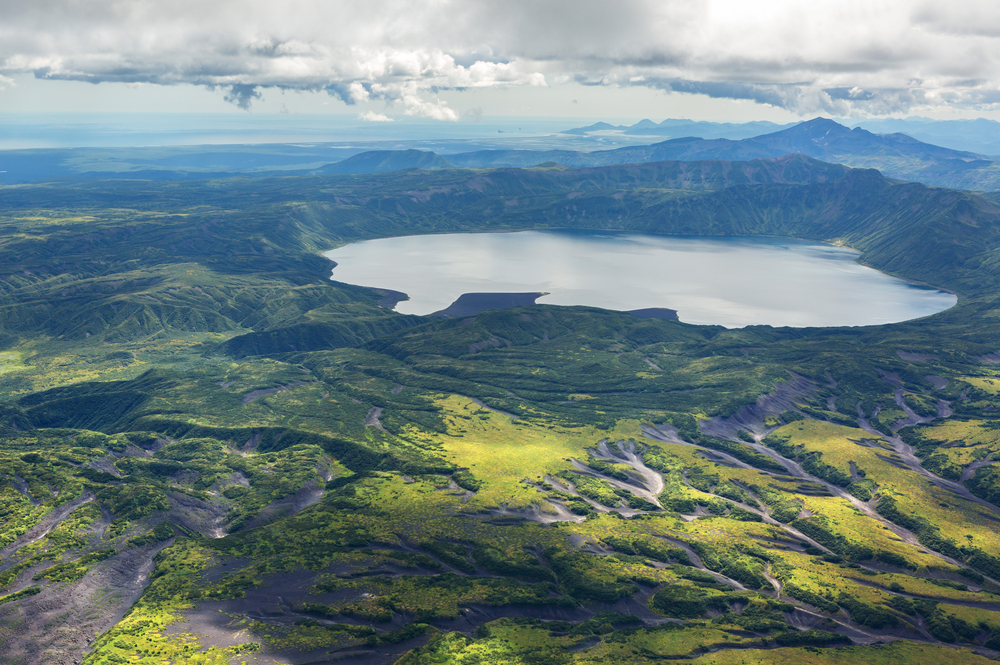 Do we all have the right to enjoy nature in our own way? The purpose of The Organic Act, which created the National Parks Service, was to:
"conserve the scenery and the natural and historic objects and the wild life therein and to provide for the enjoyment of the same in such manner and by such means as will leave them unimpaired for the enjoyment of future generations."
Back in 1916, when Woodrow Wilson signed the act, the areas they were protecting were visited annually by a few thousand hikers and campers with limited gear. Now, they're visited by millions of trail-runners, mountain bikers, RV campers, and ATVs. We aren't saying any of those activities are inherently bad, but there is growing concern that the "enjoyment" aspect of the act's purpose is starting to outweigh the "conserve" aspect, and perhaps the "unimpaired" aspect.
How Do You Recreate?
There's all kinds of crazy fun to be had in natural spaces. Here are just a few examples of creative outdoor activities:
Canyon Swinging – strap into a giant swing and off you go.

Cliff-face Camping – what was once only done by experienced climbers is now available to anyone brave enough (or crazy enough).

Mountain Boarding – just like mountain biking but with tricked out skateboards.

Wing Walking – strap into the top wing of a vintage plane and get the ride of a lifetime…standing up.

Zorbing – basically rolling down a hill in a giant padded hamster ball.

Extreme Ironing – take an iron to an extreme location and, um, iron. Seriously.
Outrageous sports aside, who's to say what activities are taking recreation too far? Let's not forget that even hiking, a seemingly benign activity, has lead to more trash in scenic areas, trampling of plants and disturbance of wildlife.
Let's All Get on the Same Page
We all love what we love. In other words, those of us that are passionate about outdoor recreation aren't likely to change our minds. Unfortunately, there's also a tendency to prioritize our own recreational pursuits above others.
Some believe that the baby boomer conservationists are out of touch. Such as by not acknowledging the studies showing the negative effects that activities like birding can have on local wildlife.
Some believe that Millennial recreationists are each pushing their own specific agenda. For example, mountain bikers are pushing to open more trails to bikes. Packrafters helped pass a law ordering two parks to do a feasibility study of recreational paddling. Some believe that the natural world needs to be protected over everything else. And that humans aren't necessarily are part of it.
Most can agree that the land should be protected, whether for recreation or conservation.
How to Protect Natural Areas
White the recreation vs conservation debate may never end, there are things we can choose to do right now as individuals that will help protect natural areas.
Visit during the off-season.

Not only will this reduce the massive impact from waste, vehicle exhaust, noise and foot traffic, but as an added bonus you will likely have a better time. Long lines of cars, crowded parking lots and trails, and noisy campgrounds aren't what most people are going for when they visit a national park. But, it's what they get when they visit during peak season.

Spread out.

Check out the roads less traveled. They are less crowded and provide unique viewpoints.

Respect closures.

It can be tempting to visit natural areas that have been closed by the parks or forest service, but they're closed for good reason. Often, it's an opportunity for restoration or to give the wildlife a break.

Practice Leave no Trace principles.

Like we did in the making of our movie

Origins

, the idea here is to enjoy the wild without leaving any evidence that you've been here. They include:

Staying on trails

Packing out what you pack in (leave no trash)

Traveling in small groups and during low-use times

Camping on durable surfaces at least 200 feet from waterways

Burying toilet waste and keeping it away from waterways

Minimizing campfires

Taking nothing – leave the cool rocks, etc. where they are

Leaving alone wildlife by giving space, not feeding and keeping pets at a distance

Keeping noise to a minimum
Whether conservationist, recreator, or both, we all have the responsibility to keep our natural areas pristine for generations to come. And enjoy!
Sources for this article: