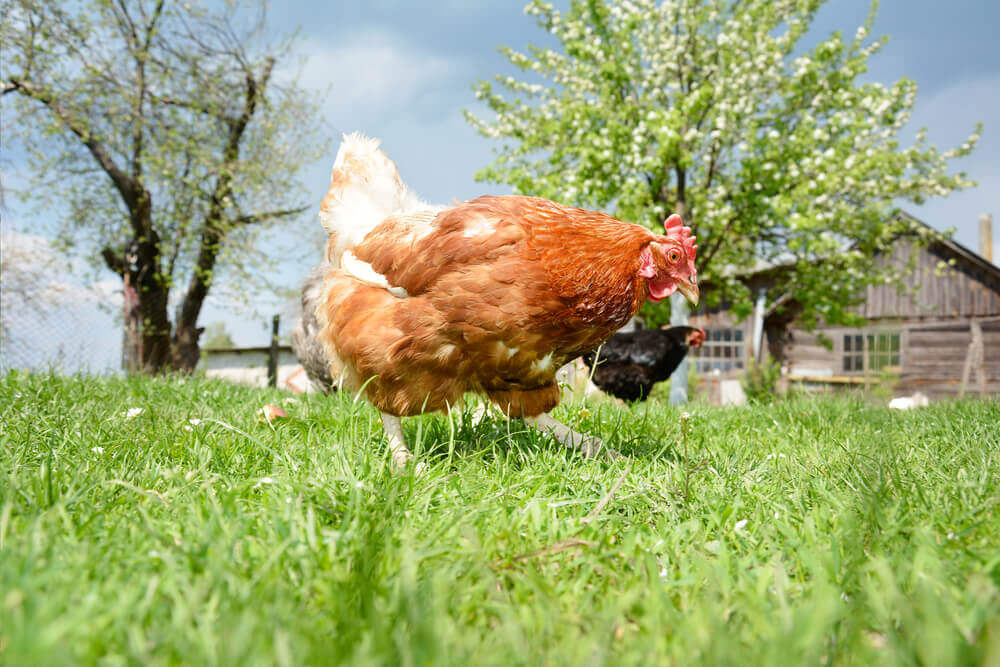 As fans of the city, we often forget the benefits of the country. The calm, the open spaces, the soothing sounds of nature. And the last thing on your mind right now as a city-dwelling professional is probably where to fit a couple of chickens!
The Benefits
However, for those of us who do have a little space to spare around our place of residence, now could be the perfect time to benefit from most likely the cleanest, freshest eggs in your neighborhood, learning a practical new skill, and making sure your lean protein is 100% chemical and hormone free. The benefits it can bring to a child´s life are also immense.
If you buy your eggs at the supermarket and always have, you´re in for a treat! They have their own unique quality when they have just been laid from your own chickens!
Most good laying hens will produce about 5 eggs every week, and any extra eggs can be traded for meat, vegetables or other goods if you have friends or acquaintances with shops or schemes in the region.
So why has raising chickens become so fashionably hipster chic? It could be because chickens are friendly and easy to care for, or because people are becoming more conscious of where their food comes from. Yes, it´s really not difficult.
It´s Not Very Difficult
According to one chicken owner, if you have ever owned a cat or dog, you can easily raise your own chickens with a little knowledge and planning.1 They don´t need attention, walks, baths or for you to clean their litter box. Chickens don´t chew your shoes or urinate in your laundry basket and if you raise them organically, they won´t need vaccines, expensive vet visits or annual checks or treatments.1 Holistic treatments and over-the-counter antibiotics or other medications will suffice.1
All they really need is a regular supply of food and water and a small coop to keep them safe from predators at night. However, you may love them so much that you treat them in the same way as any other pet!
A 50-pound bag of regular feed costs around $10. However, many chicken owners prefer to buy organic feed, which contains no GMO ingredients and is generally more nutritious!
Chicks can be purchased at your local feed store, or from local farms in springtime. Alternatively, you can order them from breeding houses that ship them to you overnight.
Chickens are happy with even the simplest structures, as long as there is a space for them to roost at night and a nest box where they can lay eggs. If your neighborhood has a lot of stray dogs or other animals like foxes, build some fencing to keep animals out.
Tips and Tricks
Set aside around $300 for everything. You can reduce these costs by being thrifty, of course, including salvaging used wood to build the coop and run. Affordable coops can be sources already built, too.3
Check the regulations for your neighborhood. Some areas ban raising chickens and others ban roosters – luckily, you don´t need a rooster, unless you would like to produce chicks and another generation of chickens. They can be sought out later if necessary.
Research the different breeds. Standard birds tend to lay larger eggs and escape less than bantams. However, bantams are considered more beautiful. Black Australorps lay reliably. Buff Orpingtons and Silver Laced Wyandottes can be great for both eggs and meat. Silkies are perfect for warmer climates, while others are bred to thrive in colder climates.
Each chicken needs around 2 square feet of coop floor, but the more the better. A 20×5 chicken run would be ideal.
Bury fencing at least 1 foot deep, and cover enclosures with 1/4-inch hardware cloth to keep out raccoons and rodents.
Keep plants out of chicken´s range, but provide them with vegetable scraps, grass clippings and "scatter scratch" (a mix of grains and seeds) to vary their diet.
·Hens are sociable animals, so plan to keep at least 4 birds.
Resources
Storey's Guide to Chickens is one of the best beginner's guides to raising chickens.2 It´s full of useful information on raising birds for eggs and meat. When it comes to websites, backyardchickens.com and featherman.net are good and provide critical information and feedback from other farmers.
As with any pet, a little research can go a long way, but chickens give a lot more back than you might realize. Many owners get very attached to their chickens, bring them indoors regularly and care for them until their old age. But they could alternatively become your Christmas dinner! Many do. Will you become a chicken owner?
Sources
1. http://blogs.naturalnews.com/can-raise-chickens/
2. http://www.amazon.com/Storeys-Guide-Raising-Chickens-Edition/dp/1603424695
3. https://saltboxdesigns.wordpress.com/