Don't panic – you're not forbidden from the gym completely. But you do have to read this important article before you go!
Deal?
You want to look good, so you head to the gym. With this in mind, we thought it would be appropriate to talk about working out the right way. Our personal trainer and walking fitness encyclopedia Kusha Karvandi shared with us some important training insights that we'd like to share with you.
So before you go back to the gym for your next pre-Vegas pump workout, there are some things you need to be cognizant of:

POSTURE
Postural efficiency refers to conserving energy through proper joint alignment and movement. When we sit glued to our seats all day, incessantly typing up memos and TPS reports like cyborgs, we develop postural inefficiencies. Physiologically, our brain loses a strong transmission to the important muscle groups and consequently "tightens"other muscle groups to protect the joints. For example, when you sit all day, your deep core musculature and glutes become inactive, and simultaneously you are training the brain in new motor skills—to overuse the hip flexors and hamstrings.
Chemically, your body develops a glue-like substance which creates adhesions in the tissues. To break up the adhesions and reverse this degenerative process, train more functionally—specifically, with more rotation and extension. Also, vibration training with tools like Power Plate are a great way to activate latent muscle fibers.
If you don't take corrective action with your inefficient posture, then you could be setting yourself up for failure in the gym. Essentially, your nervous system goes into high-alert mode, which raises your anti-fat-burning, anti-muscle-building stress hormones. It also keeps you from targeting the muscle groups you're attempting to tone or build in each exercise by making you work against yourself.
SLEEP
Another highly overlooked workout variable is sleep. If you don't adapt your workout plan for the day to your sleep quality from the night before, you are likely priming yourself for overtraining syndrome. This means more injuries, fat storage and muscle wasting, and lower overall stress tolerance (mental, physical, digestive, etc.). To avoid this frequent error, adapt your workout each day by doing the following:
Add 1 set to every exercise if your sleep quality was outstanding
Keep the workout the same if your sleep quality was average
Subtract 1 set from every exercise if your sleep quality was poor. Making these spot adjustments will help you make incremental progress with your workout program.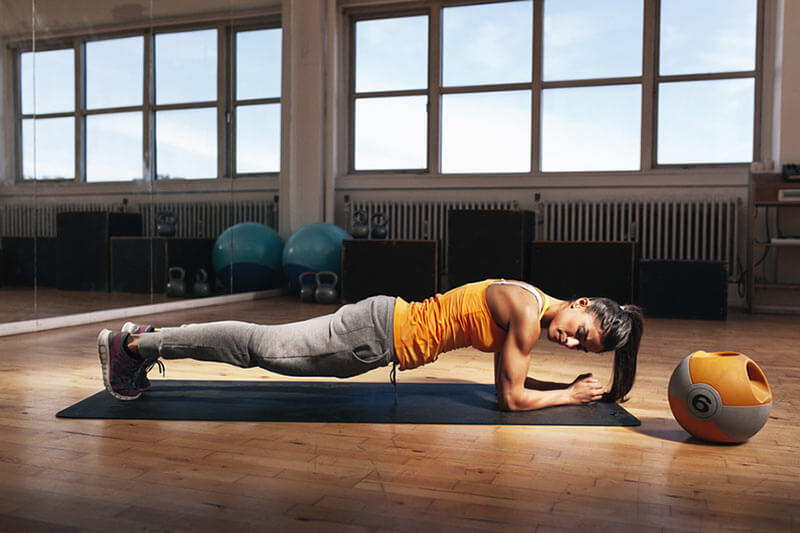 OPTIMIZATION
Optimizing your exercise intensity involves establishing a strong foundation, like I discussed with your posture. You'll know when your foundational movement is efficient when you're able to rapidly transition from smooth, fluid movement to a robust, rigid structure. After you've cemented optimal movement patterns, you can then cycle your body through different training modalities (e.g., one month of endurance-based weight training, then one month of hypertrophy, followed by one month power, etc.). Your workout program should also follow an undulation, meaning you increase the intensity (i.e. decreasing rest, or increasing load, sets, reps, etc.) each week for the first three weeks of the month, then drop the exercise volume and intensity in the fourth week to allow for an active recovery period. This will maximize your strength/muscle gains, fat metabolism and overall stress tolerance.
The last thing to consider are your expectations. I've had many clients over the years jump into a training program with unrealistic expectations, which only led them to more stress, endless frustration and eventually burnout. Get your mind right by establishing the right pace based on the results you're seeing using the following chart:
| | | |
| --- | --- | --- |
| Progress | Fat Loss | Muscle Gain |
| Excellent | Losing 0.5-1% body fat every 2-4 weeks | Gaining 1-2 lb lean mass every 2-4 weeks |
| Average | Losing 0.5% body fat every 4 weeks | Gaining 1 lb lean mass every 4 weeks |
| Slow | Losing less than 0.5% body fat every 4 weeks | Gaining less than 1 lb lean mass every 4 weeks |
So before you hit the gym, take all these things into consideration. By implementing these insights you will not only make progress from Day 1, you are likely to avoid plateaus and barriers—the ones that are keeping you from becoming the superhuman version of yourself.