As we go about our days, weeks, months and years in our routine of daily work tasks, responsibilities at home, vacations, celebrations, life events, etc., we feel fairly in control of our own lives – masters of our universe, so to speak.
But, we live in a modern, tech-driven era. Not only does that mean sophisticated gadgetry and knowledge at our fingertips, but also a strong underlying level of dependency on this technology – which can be easily disrupted.
Ever sit through an evening without electricity? Or, lose your cell phone for a morning? Not pretty.
"We live in a modern society that has removed itself so far from the planet that the wilderness has become a foreign place," says Cliff Hodges, CEO and founder of Adventure Out in Santa Cruz, Calif., an outdoor adventure school specializing in surf camps, rock climbing classes, backpacking trips, mountain biking and wilderness survival skills instruction.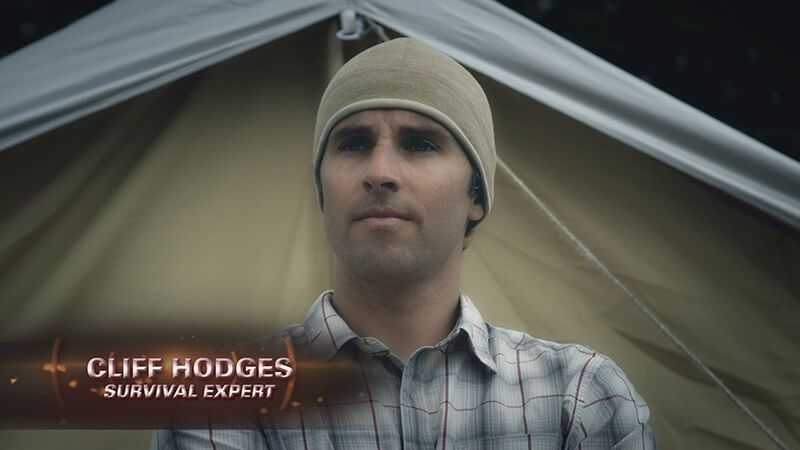 Thanks to the National Geographic Channel's new reality show Remote Survival, Hodges is helping bridge that large gap between us and the outdoors through some entertaining wilderness and survival education. The plot line? Two contestants are thrust into a wilderness setting with only the help of two survival experts – Hodges is one of them – to guide the contestants through tough terrain via radio support. The series airs Sundays at 10 p.m. ET/PT on the National Geographic Channel.
Hodges (who also happens to be one of Well.org's Luminaries) essentially spends the series inside someone's head, so we thought it only fair to get inside his head a little. Here's what he had to say:
Well.org: Tell us about Adventure Out.
Cliff Hodges: We've been in business for 10 years now. I founded the company to work with people in the outdoors – something I am passionate about. I believe helping people to reconnect with nature is some of the most important environmental work that can be done. When humans live closer to the earth, and see it as something to be valued, instead of used and/or feared, I think we are closer to building a sustainable civilization.
W: What do people learn in the Adventure Out survival class?
CH: Adventure Out has a full survival program, beginning with basic courses in the necessary elements of survival: shelter, water, fire and food, and moving up to long-term survival immersion courses, specialty advanced classes like bow making, stone tools, hunting/trapping and animal tracking. I try to teach as much of this as possible to my "survivors" on the show.
W: What is your role on Remote Survival?
CH: I am co-host/survival expert. Each episode I have a new survivor that I am guiding through a multi-day survival scenario. They're wearing GoPro cameras and have walkie-talkies, so I see everything they see, and talk to them, telling them where to go, how to build shelters, start fires, find food and water, etc. The first season has four episodes so far – we filmed in the coastal rainforests of Washington State and the deserts of southern Utah. I was cast by Nat Geo when they found my school online and contacted me in early 2014.
W: How did you become a survival expert?
CH: It's been a lifelong study. I've had some great teachers over the years and also done a lot of self study. It's not like going to school – there's no single place you can go to learn all this stuff. It requires an investigative and experimental mindset.
W: What are three things necessary for survival in any situation?
CH: I'll give you four: shelter, water, fire and food. That's our sacred order of survival. When you have those four things, you can survive anything.
W: If someone is going out into a wilderness environment, how should he or she prepare?
CH: Learn from an expert, there is no substitute for hands-on learning from someone that has been doing it for years.
W: How would you define a true survivor's state of mind, compared to what we often see in the movies?
CH: There are different approaches to survival, so some may disagree with me. But in my opinion, a true survivor is someone that has respect and reverence for the environment. I don't believe in the "man vs. nature" concept that you often see in the movies. Nature eventually wins in that scenario.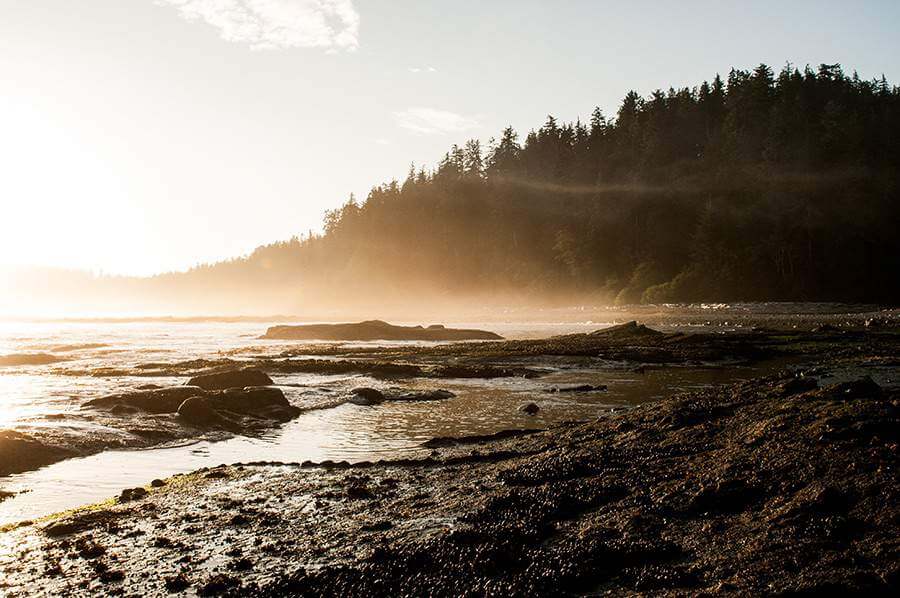 W: What movies would you recommend for anyone making a wilderness trek?
CH: Episodes 1-4 of Remote Survival. Haha. But seriously: The Great Dance (documentary about Kalahari Bushmen), Atanarjuat: The Fast Runner (retelling of an Inuit legend with lots of traditional skills), Touching the Void, Swiss Family Robinson (kind of joking, but kind of not – good to throw a kid-friendly one in there – start them young).
W: How do you personally keep yourself ready for a "survival situation"?
CH: By keeping my skills up. I do not come from the Army/tactical side of survival, that would be my co-part on the show Alex Coker. He's former military and CIA – the guy is a true MacGyver. He's got a million things in his pack and three of each. I come more from the indigenous skills perspective, so using materials found on the landscape.
W: How prepared is the average person to survive a bad situation?
CH: Sadly, not very. We live in a modern society that has removed itself so far from the planet that the wilderness has become a foreign place. We are animals on this planet, just like all the others – I don't believe that we were created with less ability to survive in the wilderness, we've just forgotten how. I think someday the pendulum will swing – not that we're all going to go back to living in huts and wearing hides, but I think (I hope) we'll find a way to blend our modern world with a sustainable one that is more in sync with the natural world.
(Photos courtesy of National Geographic)