Personalized Health
One of the worst things about the current healthcare system in the United States is the lack of choice we have as consumers. Most of us aren't able to choose our own doctors or to have a say in the care that we receive. If Matt Reimann has his way, personalized health will change this.
Matt Reimann is the Australian-born founder of ph360. His goal is to create a system of personalized health that will give each of us control over our medical future.
The United States consistently ranks second worldwide in terms of dollars spent for healthcare, yet we are ranked 24th by the World Health Organization for life expectancy. Our system provides a one-size-fits-all model that relies on hit-or-miss pharmaceutical prescriptions.
Personalized health treats the whole person. Matt's work goes even further by taking personalized treatment out of the clinic and bringing it to people's living rooms.
Epigenetics and Genes
Much of the work centers around genes and epigenetics.
Genes play a much smaller role in whether we get sick or not, than people realize. Epigenetics, how our genes get expressed as a result of external factors like lifestyle and environment, provide as much as 95% of the reasons for our good or bad health.
Good genes and bad genes can be switched on or off, based on these lifestyle and environmental factors.
FREE ebook
Has Your Gut Sprung a Leak?
Don't let a compromised intestinal barrier undermine your good health.
Learn what you can do to fortify your intestinal barrier and give your gut what it needs to thrive.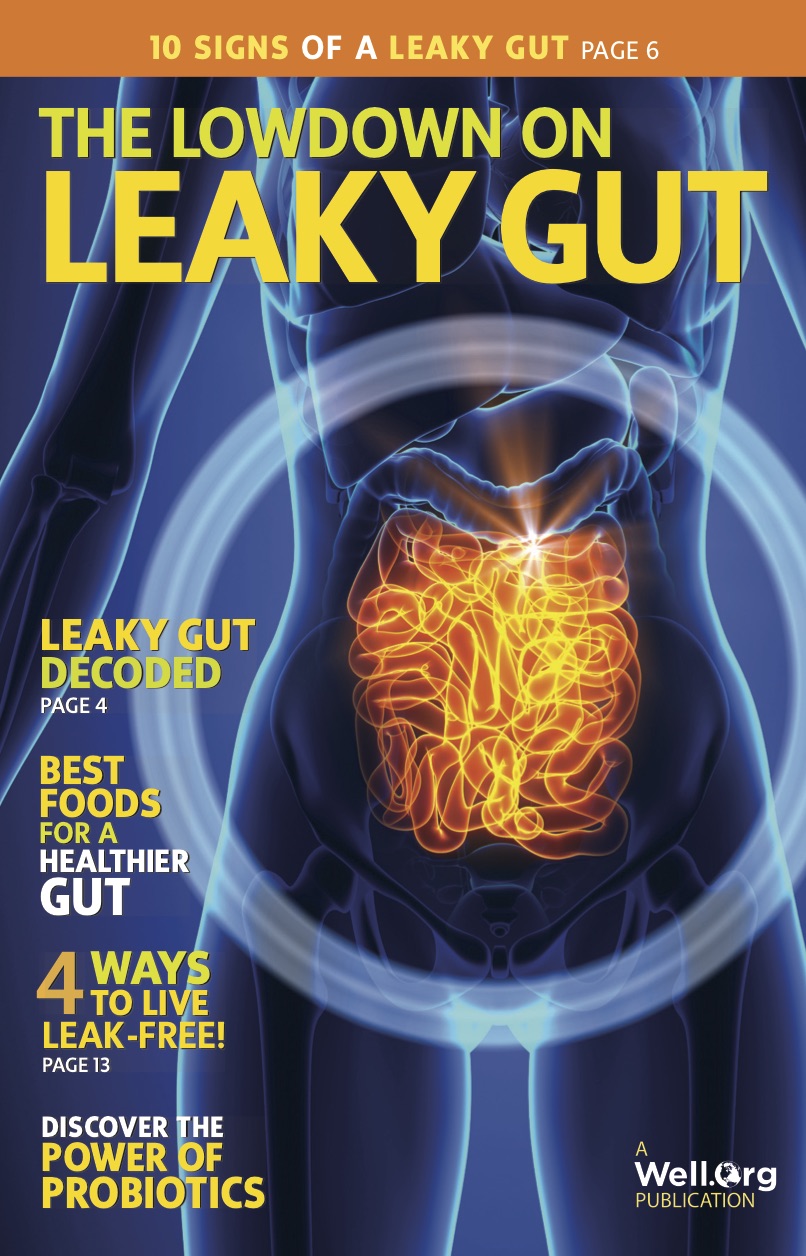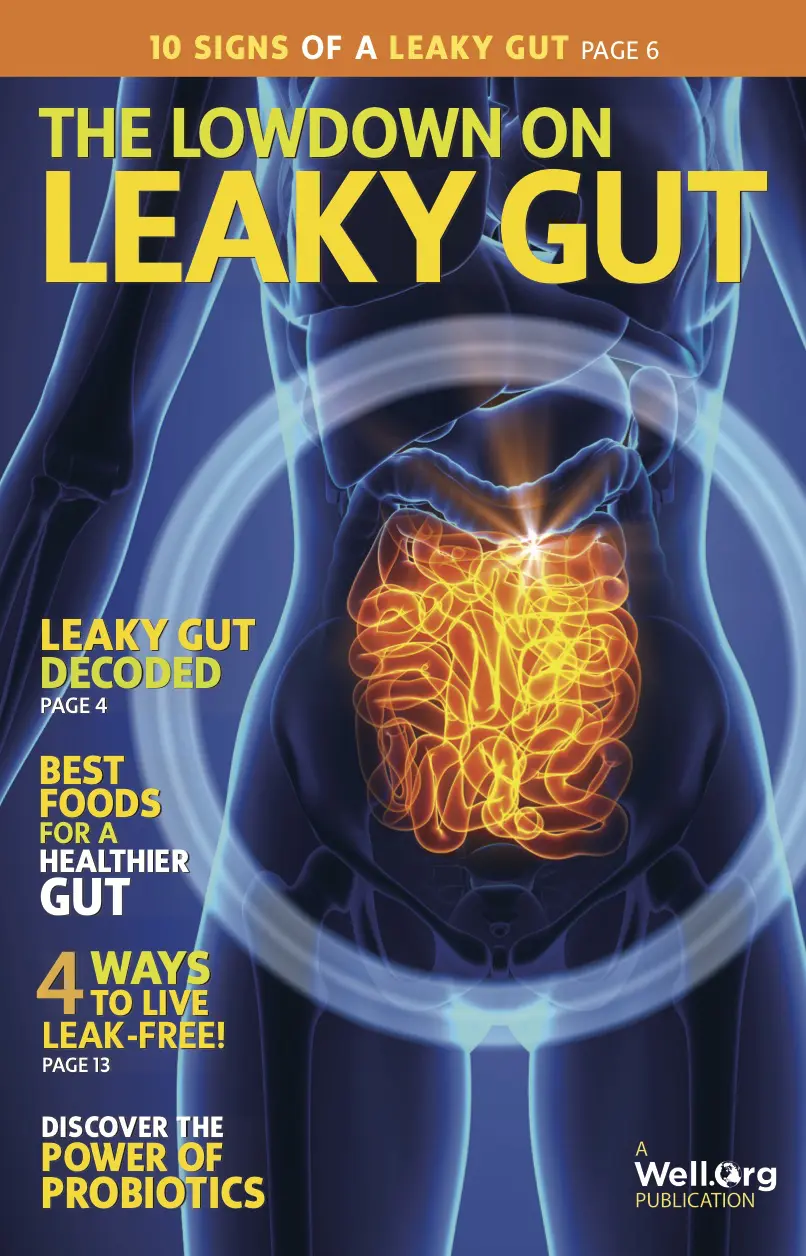 Matt lists six factors that influence our epigenetics. The six are:
Food/nutrigenomics – How does food affect our genes? What are the individual genetic responses we have to various foods?

Exercise.

Environment/climate/lifestyle – Geomedicine looks at where you live and work. It examines the impact of things like air quality and pollutants on your health.

Social – family, community, stress.

Natural genius, expressions of cognitive and creative ability.

Mind/perception
His approach at ph360 uses tools like anthropometry. Anthropometry is the systematic measurement of the body and classification of body size and shape. This can help predict various medical outcomes.
Matt's work combines the best of Western health practices along with Ayurvedic and Traditional Chinese Medicine approaches.
Choosing Our Future Health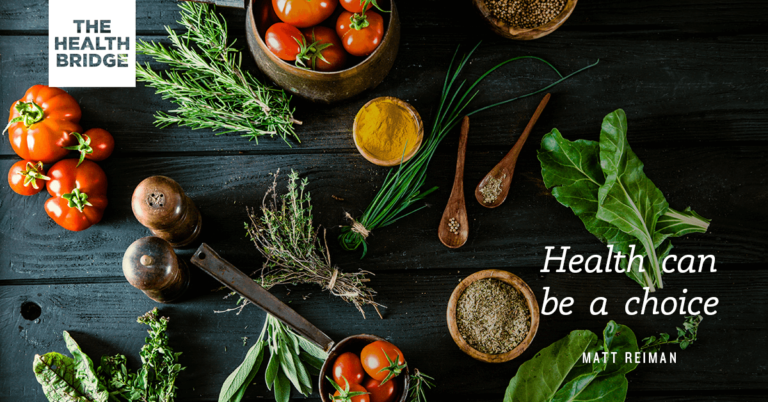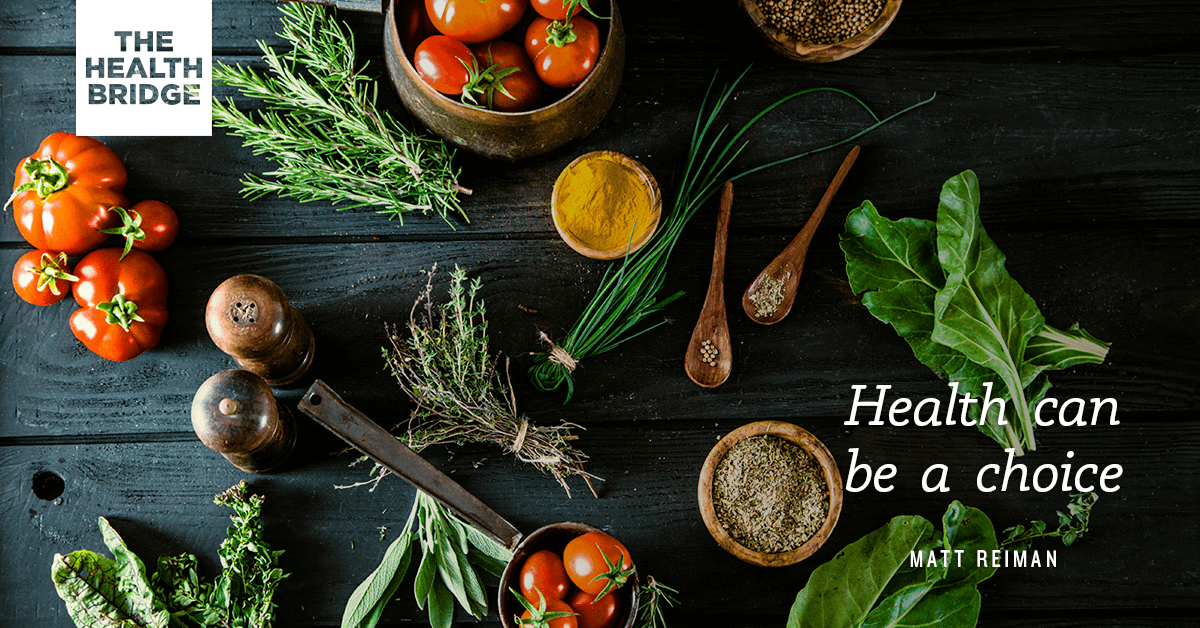 We get to choose the epigenetic factors in our lives. This means we get to determine how our genes work (or not) and whether we stay healthy.
A healthy diet is important, but its effect can be neutralized if we are faced with chronic stress. We can run ourselves into the ground with exercise, but this may not be the best exercise for us. We may be making a seven-figure salary but that will not affect our gene expression as much as our perceived happiness.
So much of our lives are being determined for us. Matt Reimann and ph360's personalized health program gives us a way to push back and live longer and better.
You can go deeper at ph360.
Interview notes from the show:
Pedram:
Welcome back to The Health Bridge, I'm Dr. Pedram, here with my friend Matt Riemann, and this is an important conversation. It's something that I've been dancing around with the show for a while. It has to do with individual, personalized health, versus all the crappy health advice that's out there, and what we're going to do about it.
Matt is the CEO/Founder of a very interesting platform. I've been following this for a while. We're going to goof off, and do some of this on camera here, just to show you what epigenetics is, with feet on the ground. Let's get into this. Hey, welcome to the show.
Matt Riemann:
Pedram, thanks for having us.
Pedram:
Great to have you here, finally.
Matt Riemann:
Yes.
What Is Personalized Health Care?
Pedram:
You've been at this for a while. You've had a journey to get here, so I'd love to unpack how you got into all this, in terms of your own kind of journey, quickly, so that we can go from there.
Matt Riemann:
Yeah, for sure. We were very progressive back in the day, I'm from Australia as you can probably gather from the accent, but we've been very progressive in the way that we look at treating the person as a whole. We've been doing, the way that we looked at clients that come in through the clinics for many many years from neuroscience point of views, from genetics, from blood analysis, the whole box and dice, we look at a very expensive very time consuming regime to find out exactly what was specifically native for that person. This is, I guess, personalized health in the early days. We've been doing that for over 15 years in clinics in Australia and it's now becoming a lot more of a popularized topic and concept.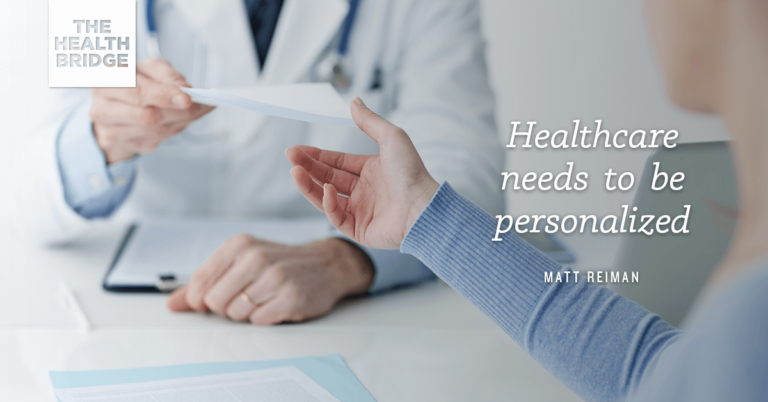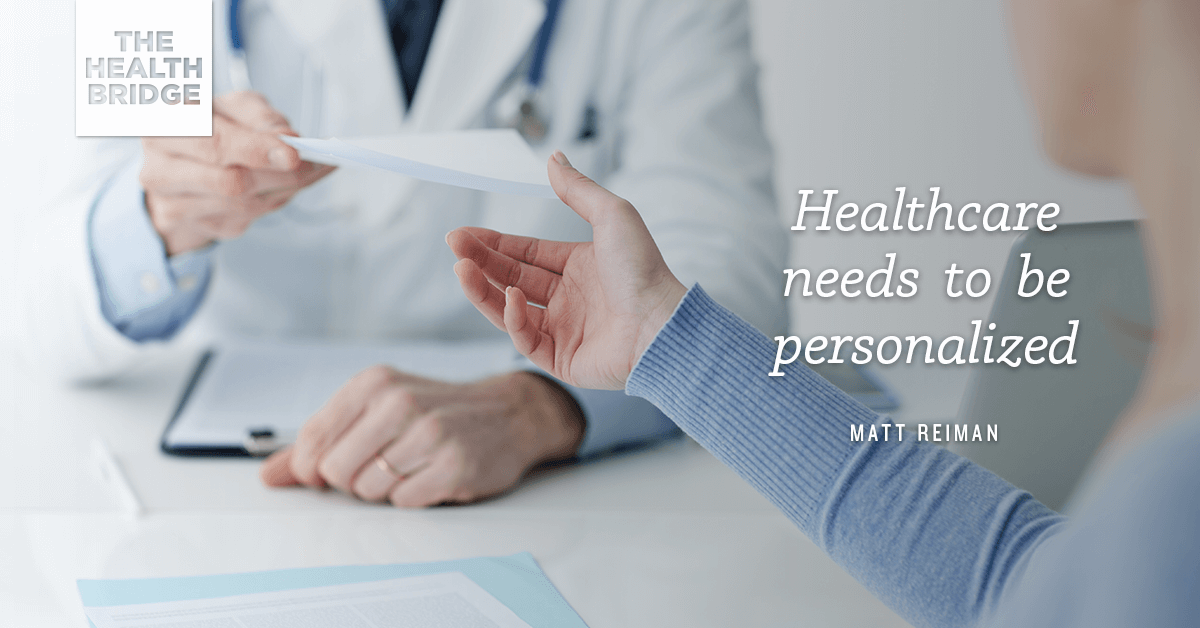 Along that journey we've been, I guess, on a way to say how can we get that from a clinic setting to a more accessible to anyone from the comfort of their own home, because that's how we're going to make a real difference in world health. We've been able to really step toward that over the last 10 years. We've made some pretty good progress and, as you mentioned before, we've now got a platform that's available for people to experience personalized health in the comfort of their own home, which we're really excited about. That's been a bit of a journey along the way.
I've certainly had my health challenges as a lot of us tend to do in this areas, I was diagnosed with a terminal illness actually from genetics, quite a long time ago, and that's been a very inspiring factor for me that motivates me to do a lot of the work that we're doing to better make a big change for people who are in the same boat that don't have the answers. We really find that everybody is so unique and everybody needs different things that are personalized specifically for them. That's what we really pride ourselves on.
Epigenetics Vs. Genetics
Pedram:
There's genetics in terms of like here let me swab your saliva and see what your genes are telling us. There's epigenetics, we all know that if we eat broccoli it's probably going to open up different genes and do things … I think there's a lot of confusion, like out there just in general about what the hell all this stuff even means. Let's unpack what genetics means because it doesn't necessarily mean that the expression of those genes yesterday is the same as tomorrow.
Matt Riemann:
Right. I guess the biggest thing to understand is that our genes don't determine our future. That's the biggest revelation that's come out. Genetics have been a big thing in the forefront for quite a long time and now with the new understanding about epigenetics we understand that our genes maybe 5-10% of what might occur to use in terms of some sort of chronic disease.
We're now realizing that the way that your genes are switched on or off that actually determines who you are at this point in time. The key is really trying to navigate and say what things do switch on your good genes and which things do switch off your bad genes. That's kind of the aim of the game.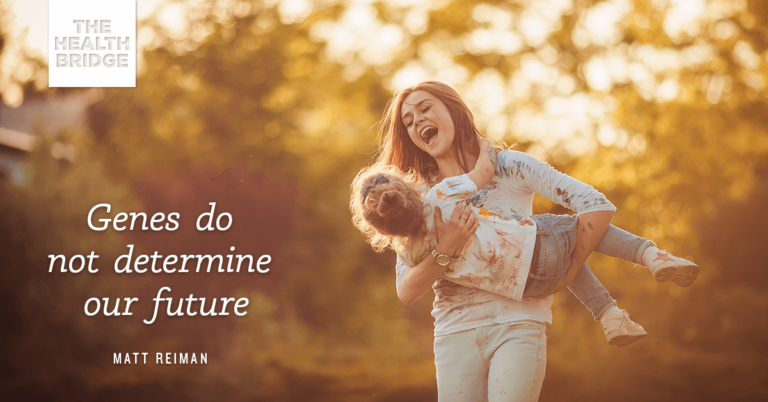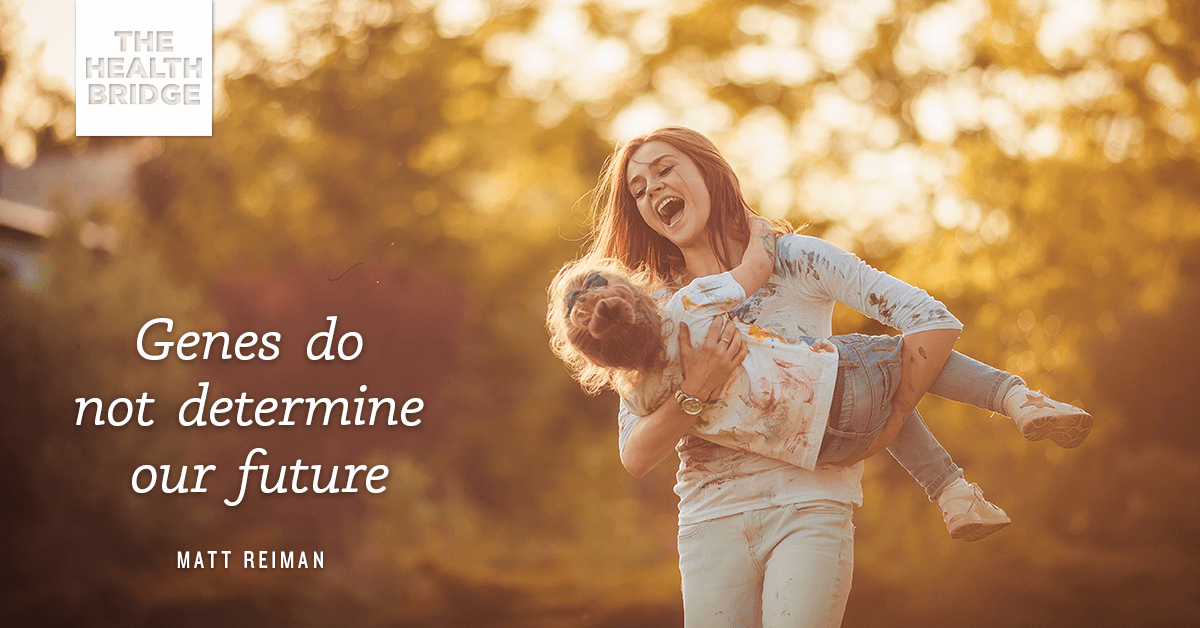 Epigenetics is a really important field to understand and we've been working hard for over 10 years to quantify epigenetics. To say which things outside, and for those that don't know epigenetics means, epi means outside, so things outside of your genes that actually influence the way they're switched on or off. We're looking at saying that the … There are six main categories if you like.
The first is food, so the foods you eat. A science called nutrigenomics are looking at the way that influences your genes. We look at the exercise, exercise genomics, how activity influences things. How our environment, our climate, and our lifestyle how that actually influences, interacts with our body. The social interactions that we have which include stress and all those things whether it's with your boss or with your partner at home or your mother, daughter whatever it might be. Look at your natural talents, so your genius what you actually do with your time, talk about flow state, things like that, and then your mind, the way that you perceive your environment, perceive everything that's around.
These are the six main areas that influence us in any particular point in time and they change very very regularly, as you can imagine. There's a lot of different stresses that change, different foods that go in our mouth, different climates as the weather changes, so our body's constantly going through these different inputs and different stimulus that actually change our gene expression in as little as a couple of minutes.
We've got a lot of science now that shows us that gene expression changes very regularly. We've been working hard to help quantify that so you can know what's right for you based in your climate, activity levels, foods, etc, etc.
It's been a very exciting journey and we're really really excited to put it into a format where people now understand what could be a very complex science and medicine approach into something that's very tangible and very easy. We're just trying to simplify health to say, the main message is that you're unique. There's not one single person on the planet that's the same.
There are 7.3 billion people, not one person is the same. We all have different genes and we all have different environments and we all have different lifestyles. Go find out what's right for you because whatever foods you eat doesn't work for the person down the road. Whatever they did for exercise isn't going to work for you. Find out what's right for you and do that so you can be healthy and happy.
How Much Can Your Diet Affect How Your Genes Are Expressed?
Pedram:
If I were to go get a swab and have some sort of 23 in me and all of a sudden, it's like "oh my god, here it is; turns out that my liver doesn't detox well" or whatever it is that we read from that. How much of that in reality is set in stone and how much of that can I influence. It sounds like these factors, these environmental factors, actually hinge it pretty strong.
Matt Riemann:
Right, we showing up to about 90% of our environment and life style epigenetics can influence the way genes are expressed. This is a, I mean some great common debates about things like with Angelina Jolie with breast cancer, having breasts removed, or predisposition for that I should, BRCA1 and BRCA2 genes shows a very high likelihood that she's get breast cancer, however if she understood or understands the things in our epigenetics that she can actually do to avoid those genes being expressed and actually ending up with something like breast cancer then she doesn't need to get her breasts removed.
It's understand that we now have like almost full control over what happens with our health and health is now really in our hands and that's really the power of understanding personalized health and epigenetics. It's saying, actually we get to choose 90%, or 95% almost, of our health is due to epigenetics and health. We get to actually choose all these epigenetic factors ourselves. We get to choose what foods we put in our mouth. We get to choose how much we exercise or don't exercise. We get to choose who we hang out with and who we laugh with or who we get stressed by. We get to choose where we live in the climates if we've got air conditioning on or not. We get to choose how we think and how we see and perceive the world. We get to choose what we do with our time, our natural talents.
We get to choose almost everything that determines our health and it's really empowering now to be able to say "who if I can actually choose those things, if I can know what's right for me and I can choose to do that, I'm actually in control of my own health now." It's a really exciting time to help share that with the world.
Genotype Vs. Phenotype
Pedram:
There's genotype, there's phenotype.
Matt Riemann:
Yeah.
Pedram:
Let's unpack that all.
Matt Riemann:
Okay, so genotype is like your genes, your blueprint, your DNA. Your phenotype is which ones of those are switched on or off. If you think of your genes as like a light board, switch certain things on equals you and you is your phenotype. How you look and how you think in the mirror, the color or your hair, whatever, we've obviously got the same hair dresser.
Pedram:
What's left.
Matt Riemann:
The color of your hair, the wrinkles around, the texture of your skin, the size of your waist, the length of your hand, all of these things are your genes expressed. So how you look in the mirror is literally your phenotype, and how you think as well because it's looking at your brain, looking at everything else that's going on inside of you.
Understanding your phenotype is literally understanding you. What we've been able to do is quantify you. Which means we quantify your phenotype and we've been able to reverse engineer to say now we know which genes you have switched on because of you. There's a number of different genes for brown eyes that you have. A number of different genes that you have for your finger length. Number of different genes that you have for skin texture, hair color, etc.
By measuring and quantifying your phenotype we can now reverse engineer to understand genetics which we're now at a point in time we don't even need to take a genetic sample to get more accurate information about you than what we have previously. It's really an exciting time.
Pedram:
We take my phenotype expression, like all the stuff that happened that made me look like this guy, right?
Matt Riemann:
Yeah.
Reverse Engineering Your Phenotype
Pedram:
Then we take that and we reverse engineer it and we know what genes are kicking and active and at that point, with that information, if we see things that we don't like, if we see things that we can do without then we start making decisions on the six lifestyle categories?
Matt Riemann:
Right. It's even understanding that once you understand your phenotype it's like in the back end of the platform it builds like an avatar of you, so it's a Pedram that's sort of built in the backend. Once we understand which genes you have expressed we even understand your biochemistry that's happening in your body at any particular point in time, or the other biology factors. Even the neuro-chemistry, we even understand which parts of your brain are most dominant and most functional at any point in time. The health and status of your organs. It's very very advanced the information that we can get there when we know your gene expression.
Based on that we understand if you've got imbalances, chemical imbalances, in your body and you might need certain influences of foods that may have extra magnesium that you might be deficient in, or other things. It's addressing the imbalances that you have in your body by using these epigenetic factors and that cross correlates with all of these different things that we kind of weigh up at any particular point in time.
If you suddenly have four hours of sleep at night because your kids aren't sleeping then we might need to understand that that's is more nutritional requirements that need to help out because you're deficient in certain things. It's this constant act.
This is where we've kind of missed the boat a little bit in science and medicine so far, is that we just think that we're all just one, we're like we're all the same. It's just this generic health. We should all eat healthy fruits and vegetables. Well now we clearly know by multiple studies that that's actually negligible advice, it's actually negligent that we're still advising that in 2016 that people eat healthy fruits and vegetables. We know quite well that kale is really great for some people and really bad for other people.
We know that broccoli can be something that's fantastic for the brain and something that's very detrimental for it. It's not the food that's good or bad, it's how does the food interact with you. How does it interact with you, how does it interact with me. There's a lot of studies that come out saying tomatoes cause cancer. It's like great should I, and we get these questions all the time, should we eat tomatoes they cause cancer. Well it depends on you as opposed to the tomato.
Tomato, for me for example, might be great, all the antioxidants and lycopene is fantastic to help prevent cancer for me. If you were someone who was, if your phenotype for example was someone who was very tall, female, blond hair, blue eyes, fair skinned, freckles from English descent then you're going to have a high risk of a predisposition of oxalic acid which means you're more prone to skin cancer. Would we recommend you eat a lot of tomatoes if you were that phenotype? No we wouldn't.
And so for me yes, for this lady no. It's not is tomato good or bad, or tomato is a healthy food and here's all the great things in it. It's saying actually how does that food interact with this body and this body and this body and this body. It's understanding that personalization is really so find out who you are, what's right for you, where you're at internally, and what you need because tomatoes might not be great for you, but tomatoes might be great for you.
It's really just looking at things differently to how we've looked at things in the past. Rather than saying these foods are really healthy we should eat them and these super foods are great, it's actually saying well the super foods might be super foods to some people. They might be the complete opposite, might be super bad foods for other people. We work with people all day every day in those situations where, especially over here in America at the moment, where kale's the big thing. It's what you do.
Pedram:
I think we've moved to coconut oil. No we've moved to something else now. It's just this tabloid fad of tell me what to eat. Just tell me what to eat.
Figuring Out Which Foods Are Good For Your Phenotype and Environment
Matt Riemann:
It's the ongoing, what's next, what's next. That's what we're really doing now is just saying we work with people who are having issues with kale for example. Kale is not the answer, everybody, I'm sorry to tell you if you're a big kale fan, but it might not be for you. We're a big supporter of everything. Do I do the paleo diet? Do I do the juice fast? Do I do the which diet which thing, high carb, low carb? There's so many different things that's so confusing.
We say open arms none of these are wrong. It just depends what's right for you. Paleo might be great for you. Juice fast might be great for you. Actually for you it might kill you if you do a juice fast. People die often doing juice fast. It's a fact.
It depends on what is right for you at what point in time and that changes as you change. That really is the key to personalized health and understanding epigenetics is that things change regularly. Your gene expression is changed regularly. If you sat in this one position, didn't do anything for the next six months, the climate around you gets colder or warmer, and so even your body requirements just in the climate around you changes. The foods you need to eat will be different.
I often use the example, just to highlight this, if you jumped on a plane right now and went to Antarctica or jumped on a plane and went to Africa, get off in Antarctica "oh I'm freezing cold just get me in a cab, take me to the hotel, I just want to have a warm bowl of soup." That's what my body needs right now. Jump off in Africa, it's like "Hey everybody here's safari let's go. I'll have a fresh juice or a glass of water, thanks very much."
Understanding that you're exactly the same person, same genes, same mind, same schedule, same kids, same family, same everything.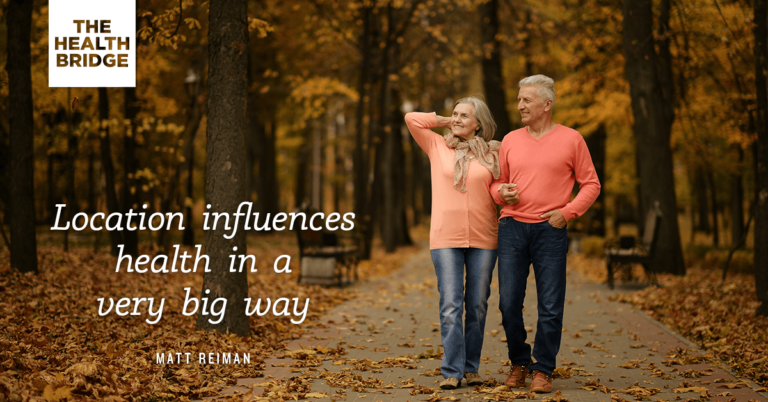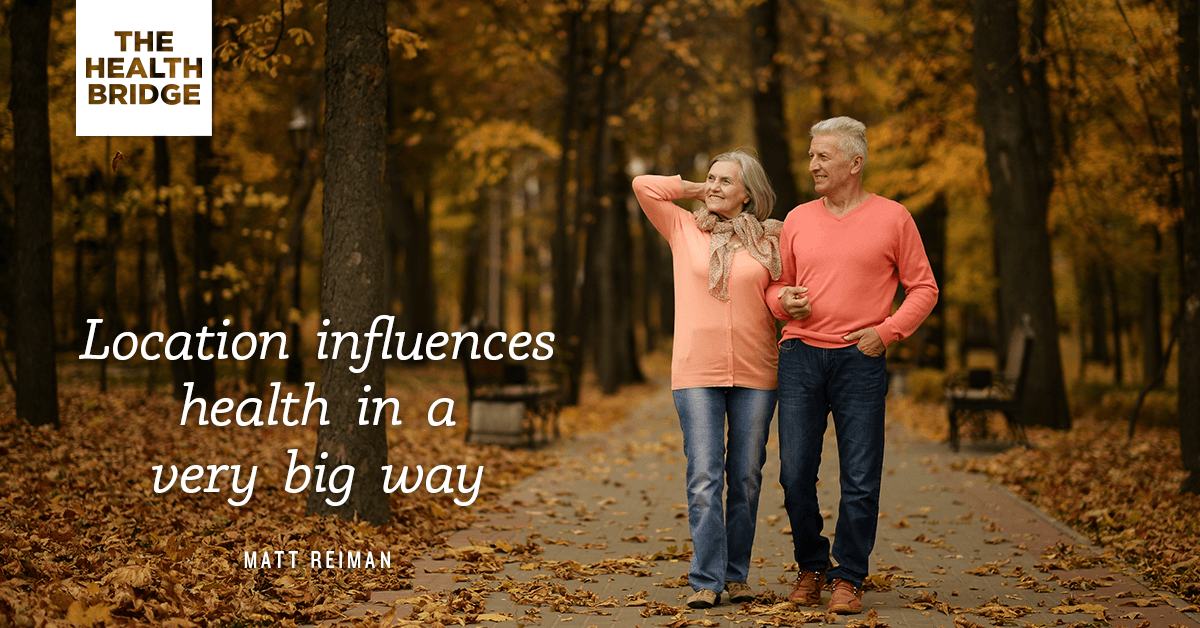 Pedram:
Different airport.
Matt Riemann:
You've just jumped on a plane. Different airport. However when you're in there you're body needs a warm bowl of soup in Antarctica; it needs a fresh juice or water in Africa. It's exactly the same, just understanding this is how epigenetics influences us and not just for the foods it's all the other factors as well. Socially you're more introverted, "get me in a cab, I don't want to talk to anyone. Take me to a hotel" in the cold weather.
In the warmer weather "Hey everybody, you just met three new friends in three minutes at this safari. This is fantastic." Can't wait to get any more extroverted and outgoing. Understanding the influence of socially foods and every other factor is huge in epigenetics. This is just you being you in the weather. That's how it changes. Take into account stress, take into account allergens, toxicity levels, how much exercise you're doing, if you're working out three times a day versus you haven't worked out for two months. All of these change the different foods your getting. How much sleep you're having, what you're doing with your time. If you're behind a computer doing all of this versus being out and socializing and networking and connecting with people.
There's so many different things that actually influence who you are at any given point in time. We're really trying to help people understand what's right for them without any confusion. We just take all the confusion and the tabloid stuff out and say I'm me. I'm Matt or I'm Pedram. What's right for me at this point in time, and I know that in two weeks it's going to be different. I know that if I jump on a plane and fly to, if I'm flying to London next week, then I know my food's going to be different.
How could I possibly be thinking that this diet is good for me when my climate changes, my stress changes, my sleep changes, everything else changes. It's understanding what's right for me at any given point in time.
Pedram:
My head measurement's probably not going to change. My jaw measurement's not going to change. Certain things are sort of phenotypic expressions. It's like okay this happened, this guy happened. Then once we have that snapshot how much of this computer algorithm, AI brain, that you guys have developed, and I want to be clear this isn't just a couple guys that are just kind of creating some software. He works with university top notch professors all over the world. You've got a board that's pretty impressive. There's a lot of brains on this. This isn't just some fly by night thing.
Matt Riemann:
Yeah, leading minds from medicine, science, research, from all over the world. Geneticists and molecular biologists to everything on the other side of the healing spectrum. It's a very east and west approach that's combined. We actually factor in a lot of the Chinese medicine, Ayurvedic medicine concepts and principles into this to make sure it's a very holistic approach.
It's a very interesting system and it's definitely developed by the worlds leading minds. People that are much smarter than me.
Pedram:
Well listen if you're not hanging out with people who are smarter than you you're not trying hard enough in life.
Matt Riemann:
That's right.
I Know My Phenotype and Environment, What's Next?
Pedram:
Then we do this assessment, we figure out the basics of our phenotypic expression. Then I decide, hey listen I've got this thing like tomorrow. Tomorrow I'm going to be 110 degree weather in Arizona and we're in beautiful temperate southern California right now. Then how do I use the core understanding to build in some agility for my change?
Matt Riemann:
Well in the platform it's really easy. You just go and update your location and then it will automatically update a whole different list for you. It will base it on the local fruits and vegetables that are available in that area, the local temperature, wind speed, everything, and it will automatically recalculate what your body's going to need in that climate. Literally as you, in real time, it's-
Pedram:
You said wind speed?
Matt Riemann:
Yeah, wind speed, allergens, the whole works.
Pedram:
They're built into the intelligence?
Matt Riemann:
It's what we call geo-medicine, so we understand that our location influences our health in a very big way. Something that hasn't been a common topic yet, it's sort of flown under the radar for quite a long time and it's starting to come back into conversations now.
We, from a medical point of view, treatment wise even some of the, again depending on the person, some treatments we understand that changing diet and doing exercise actually won't be the answer for some people. It's actually saying this person needs a significant, it might be 80% that will come up, thus with our understanding of the backend, to say it's the environment that's causing a lot of these person's issues. Actually relocate some people and change environments and have 20 year history of arthritis, heart disease, whatever just completely disappear with location change. Without doing any other intervention whatsoever.
Its just important to understand that there are so many factors that actually influence us as a human being. Everything is interconnected. We can't just say hey let's just do this diet and it will fix everything. It's saying well what about how active I am. What about how much stress I've got? I could eat the healthiest diet under the sun and be the most active, but I've got stress everyday from a relationship, that's not going to be healthy for me.
Maybe I'm eating a not so great diet, but I'm completely sweet and relaxed and no stressed at all and I'm healthier than I would be otherwise. It's understanding what's good for you and what parts and what things are most balanced. For some people this is what we find, it's very very different for everybody, for some people the actual exercise is a huge part of their health. Some people it's the food. Some people it's a balance of everything. Some people it's the stress and the interactions. Some people it's what they're doing with their time. Other people it's the mind and how they perceive things in the world. It's this interesting balance that we're finding out about and it's very fascinating.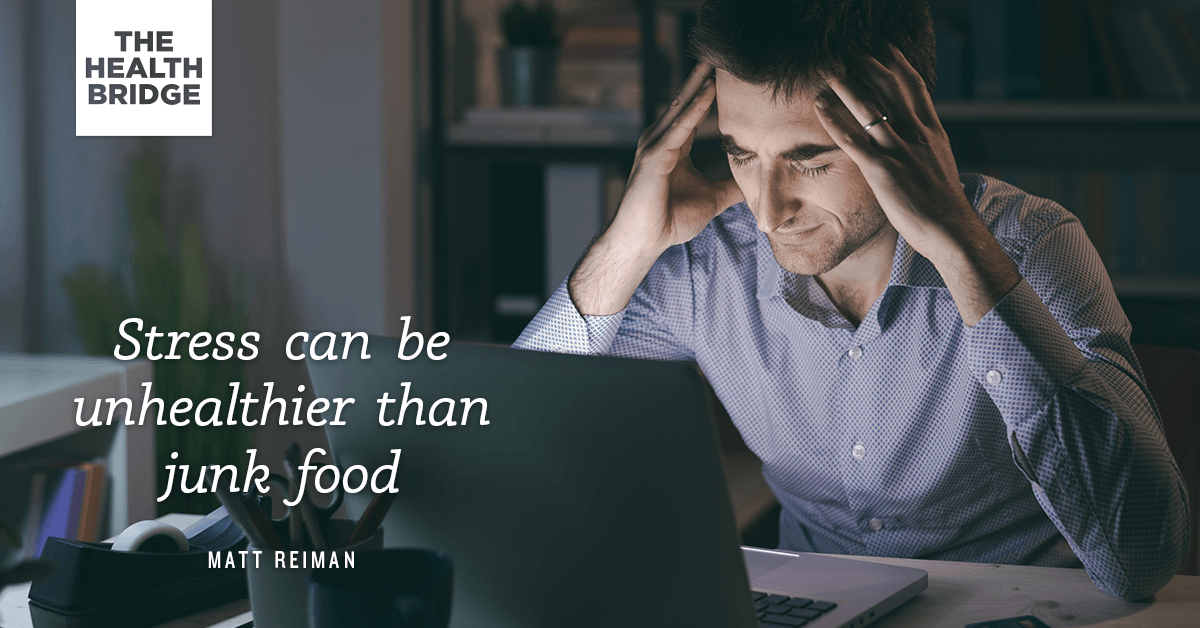 Pedram:
I want to actually run through some of this just because it's fun. I was doing my assessment and I got stuck because I didn't have a measuring tape, and so I knew you were coming. It asked me for my height and weight, and now all of a sudden, this is where I got stuck, head and neck, forehead measurement in inches, and I've got a big head, so let's just kind of run through this.
Matt Riemann:
Let's find out how big it is.
Pedram:
Yeah. Exactly. Let's run through this and just explain as we go what all this means if you will.
Matt Riemann:
In the system there's videos that you can watch to show how to do it yourself quite easily. It's a very simple measurement to do. As we come around as we go, it's 23 inches. So what we're doing here is this is a science that's called anthropometry. This has been around for a very long time actually. What we do is … chest.
Pedram:
We're going to buy me a suit later.
Matt Riemann:
Yeah, very soon, 41.
Pedram:
We're measuring all of this I've okay, arms, elbow, we're actually taking the elbow-
Matt Riemann:
Sorry, non-dominant hand.
Pedram:
Non-dominant hand.
Matt Riemann:
Great. This is creating an avatar of your body in the backend.
Pedram:
This is showing what.
Matt Riemann:
That's 11.25. It's as simple as that. We're done.
Pedram:
All right.
The Science of Anthropometry
Matt Riemann:
What this done is this is the science of anthropometry. It's been around for hundred of years, it was popularized back in the 1600's actually, trying to figure out, you know they didn't have their modernized blood tests and DNA samples back then and so they're trying to figure out well all of these people can't have all these disease how can we quantify, is there a pattern, what's going on, so they started measuring people. This is something that's been around for a long long time. The Vitruvian man I guess is the oldest most common known thing.
By measuring that we understand an avatar, so at the moment there's like a body shape that's in the back end. We understand the different ratios going on in your body. We understand from science and medicine and peer review article there's a lot of, there's literally thousands of studies now, that show very clear links between your body shape and your physiology.
Looking at the different parts of your brain physiology, body physiology, and very clear links between risk of disease as well. We know if you have a high predisposition for certain things like cancers, heart disease, diabetes, etc., from already what we've got. This is just one layer that we put into the system. One science, anthropometry, that goes in there to understand that.
Pedram:
I've never had that measured for this. I'm going to run through a couple of these, we're not going to do the whole thing obviously, but then I'll do it off line and share. What best represents your skin tone? Would I be light brown?
Matt Riemann:
You'd be olive.
Pedram:
Olive?
Matt Riemann:
Uh-hum (affirmative).
Pedram:
Yeah, that makes sense. Then do you have any of these are your face; flaky skin, moles, wrinkles, capillaries, red blotches, acne, pimples … Not really.
Matt Riemann:
No. You're pretty good.
Pedram:
I get dark circles under my eyes. When I had hair it was black.
Matt Riemann:
While you're doing this there's a few questions, for those listening at home. This is really pulling in so much medical information in the backend as we go so in the backend it's starting to understand certain expression of genes that are happening. It's starting to understand certain deficiencies in vitamins and minerals that you might have in your body. It's understanding certain biochemistry functions that are happening, especially neuro-chemistry. Understanding more about hormones, different organ states of health, if you have certain things going on.
There's complex amount of information that goes, there's over 10,000 data points that are being pulled in when you answer these questions on the back end. As you can see it's based on objective information. It's not just a questionnaire. It's saying what's your skin color. What's your eye color.
Pedram:
Right. So each of these is a different expression.
Matt Riemann:
Right.
Pedram:
Am I nut brown or dark brown on my eyes?
Matt Riemann:
Your going to be dark brown.
Pedram:
Okay. It's nice, I got the guy here, right, I get to have like a guide through this.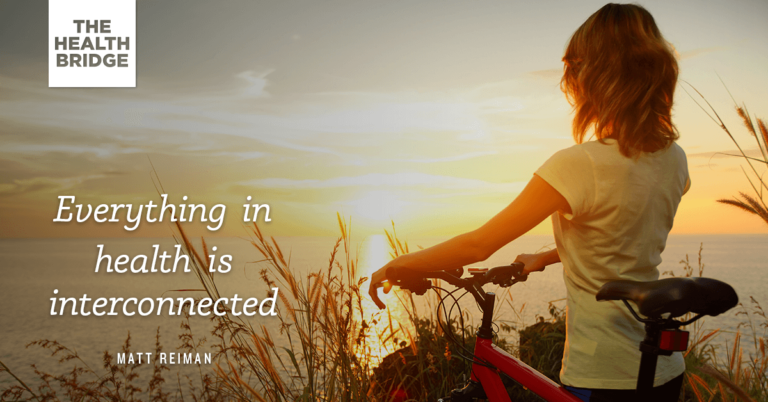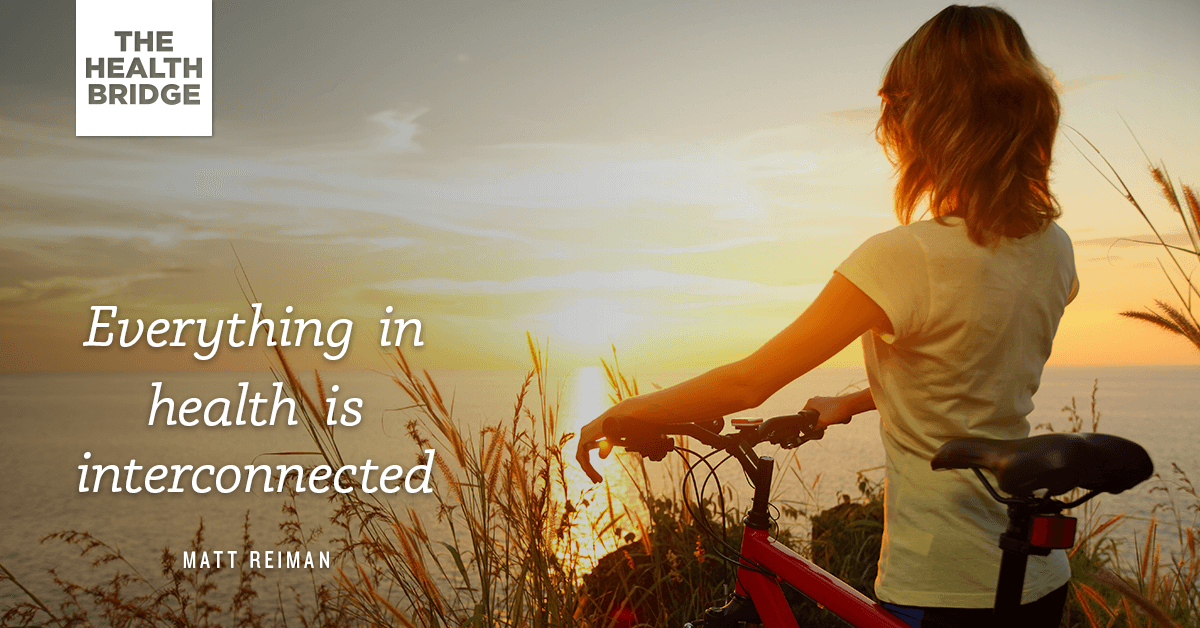 Matt Riemann:
It's easy.
Pedram:
Have you ever had, nope. Okay, we're going to run through this. We're not going to, obviously, do my whole medical thing here because this is going to take a minute. What do you say 20 minutes, 30 minutes to run through the whole thing?
Matt Riemann:
Yeah, it takes between 20 and 30 minutes to do the assessment. Once you've done the assessment you literally know everything about your life. This is something that's, it's phenomenal, it's in real time. It takes about 3 minutes to do the calculations in the back end because there's so much to go through and then you're presented with these, actually, six areas. It talks about your foods, down specifically, it'll tell you … we used tomato before … it'll tell you how often it would be good for you to eat tomatoes each week.
It goes through personally every single food listed out specifically why for you tomatoes are on your list. It will go through in extreme amounts of details as to why tomatoes are good for you or why tomato is not so good for you to eat. It's very very detailed. It's well ahead of it's time. It would be fair to say it's very specific but gives you all the answers that's there. You've got areas where you can just do recipes and things like that to be able to make it very convienent for your own management.
Pedram:
Amazing. This is, I'll just press
Matt Riemann:
Yeah, if you click on one it will give you a description and whatever.
Pedram:
Interesting. Great.
Matt Riemann:
This is specifically based on gene expression but it goes into so much detail and rather than a strength and conditioning aspect it's more of a personalize health aspect. It will say, for example, for you if identifies that you were tight through the front of your chest and weak at the back so you had more forward shoulder for example. It's not just going to give you exercises, like I said it will draw you to increase the strength here, it will say if there's actually a limitation in your spine or if you've got a predisposition for calcification, then it's going to give you a single arm because you want to increase rotation through there and mobilize the neuro system as well as the vascular system. It factors in all of your personalized health as opposed to just strength conditioning. That's what the exercise section is for.
Pedram:
Interesting.
Matt Riemann:
It's a lot more advanced than standard S&C stuff.
The Future Of Medicine?
Pedram:
That's fantastic. Just fantastic. I'm going to start playing with this. I think this is the future of all things medicine. It's great. I'm going to goof off on it and then I'm going to share a link with my audience and I invite you guys to check this out because look at the end of the day throwing a pill at a problem, throwing kale at a problem, throwing an exercise routine at a problem is absolutely … it's like we're going to look back five years from now and say how primitive were we. We're all so different and we're giving the same recommendations to everybody. It just doesn't make any sense at all.
Matt Riemann:
Makes no sense at all. It's like, we have the knowledge, we have the science, we have the understanding, we have the technology now available in 2016 to better change what we're doing and so as I mentioned before it's actually negligent advise we're giving out to recommend everybody eat health fruits and vegetables. We're really trying to create a lot of awareness to say hey why don't you go out and find how unique you are, why don't you find what's right for you for your body at any specific point in time and do that. That's what you need. Go and do that to be healthy and to be happy. That really is our message, just go and find out who you are. It's personalized. It's about you. Go and do you.
Pedram:
Yeah, and you know, know thy self, right. It's just the classic adage. I love it. I'm going to check this out. I'm going to play with it. I'll get a link to share with our audience. This is cutting edge. I mean it's really beautiful what you've put together. I know this is a lot of work and I know you're still working. You've got all sorts of stuff that I'm not even going to mention right now, kind of under the hood that's coming. This is promising.
Matt Riemann:
Certainly the future of health, the future of science, and medicine and we're really excited to be pioneering other things in the application of epigenetics and personalized health and medicine. We really encourage anyone to take advantage of this. It's here and you can now know and get rid of the confusion, get rid of the "don't do this, do that, how do I lose weight, how do I sleep better." This is literally the answer for all of those sorts of things.
We're working a lot at reversals of chronic disease states with this in studies right now all over the world, in different countries, improving digesting and sleep and energy levels and everything, weight loss, all that sort of stuff. It's just part of being healthy. So if you know what your body needs and you just do that then everything comes into balance and that's really where it's at. It's exciting times and I really appreciate being able to share this with you and your audience Pedram.
Pedram:
Good to have you. I'll see you next time, and I'll put a link for you to check this out. Let me know what you think and let's play with this together.