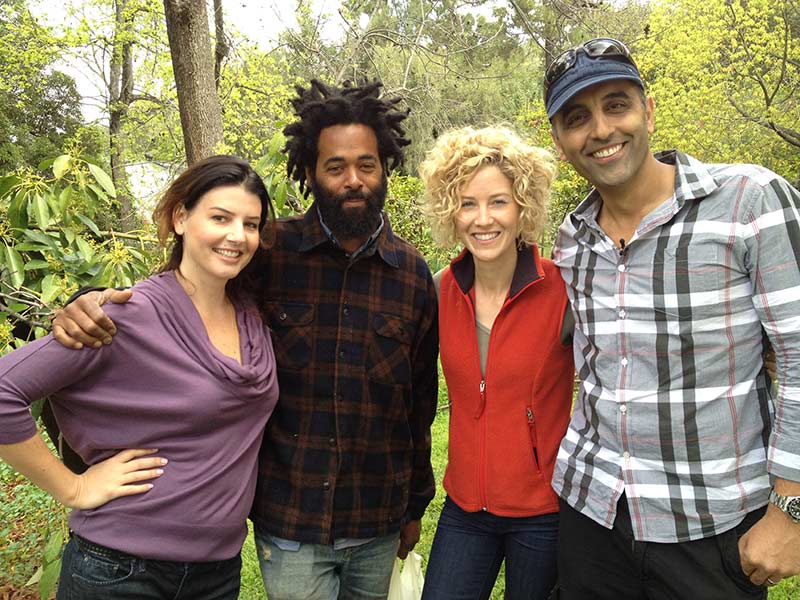 Aerielle Nisson decided enough was enough with her corporate job. She was working as a marketing director for a firm that catered to medical device companies. Unsavory people all around who really weren't in the game to help people- mostly to make a buck. Being a care taker for her 97 year old grandmother, she decided to leave that world after saving up for a couple of years. She wanted to restore her grandparent's orchard and turn it into a fully functioning organic operation. They were one of the original Sunkist growing families in Orange County, CA. The neighborhood had mostly gone the way of most land around urban environments…suburbs. Her family land is a rare plot still preserved.
Aerielle approached me with the idea and I introduced her to Gillian Poe of the OC Food Access Coalition and they were off to the races. Gillian helped bring wonderful resources to the project and magic started happening. With friends volunteering, we began to clean up the overgrowth and started to get the place going. Gillian brought on Eugene Cooke who is an urban agriculture expert. He works with inner city projects and helps teach people how to grow food where they live. With Eugene's help, the project started to take life. Aerielle is out there sweating daily and, with more and more help coming in, this thing is getting pretty cool.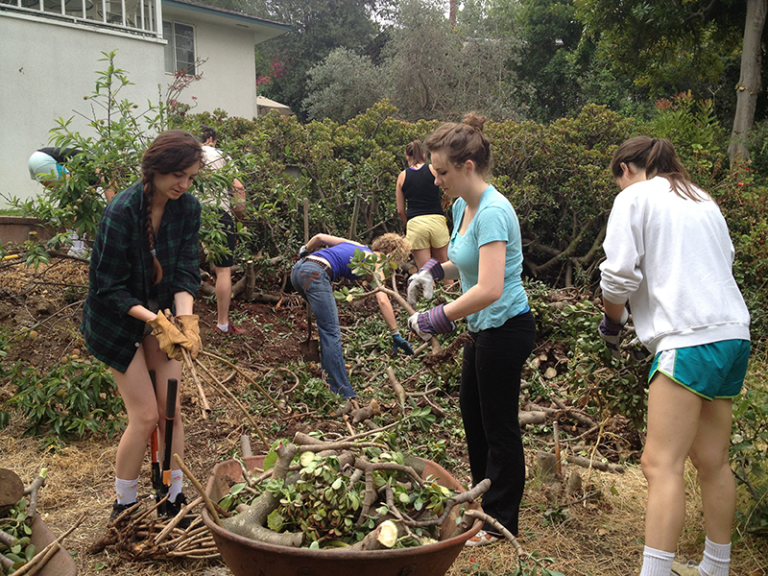 I was off on a film shoot for the better part of a month and, upon my return, was shocked to see the progress that was made. What started as a crazy idea around her kitchen table had turned into a community "thing". I counted at least 20 people there that day…hearing about the place from various sources including Meetup.com and what have you. I asked them why they came and most of them said similar things…wanting to reconnect with the land and get their hands in the dirt. It is amazing to see how badly us city people need this stuff.
We've been following this story with cameras from the start and are proud to be involved. This is where its at. Urban gal goes back to roots and starts a cool project around good food and clean living. The neighbors all jump inand good things happen all around. Awesome.
Here's the first bit we did on the project which is affectionately now called L'Avocat by Aerielle because of the amazing avocado trees they have on the property. Oh yeah, I forgot to mention that the fruit/produce from L'Avocat goes to families in need in the community. Thank you to all the great people involved. Enjoy the webisode.