Piercing your ears. Wearing uncomfortable high heels. Bearing the torment of a constraining bra. It seems there is no limit to the suffering women will go through in order to look good. Usually though, the level of discomfort caused by fashion choices and beauty rituals are minor annoyances and nothing serious enough to warrant seeking medical attention.
However, in a case study published by the Journal of Neurology, Neurosurgery & Psychiatry in June, a 35-year-old woman's outfit sent her to the hospital.
The woman spent the day helping a friend move and remained in a squatting position for several hours while she removed items from a cabinet. She was wearing skinny jeans. Her tight pants combined with her restrictive squat led to feelings of numbness in her legs. She eventually completely lost feeling in her legs, and was unable to walk or move her ankles or toes. By the time she arrived at the hospital, her legs had swelled so badly the offending skinny jeans had to be cut off.
She was suffering from a condition known as compartment syndrome, which results from increasing pressure in the legs, abdomen or arms, damaging tissue. It's possible that she may have also experienced meralgia paresthetica, which is a condition in which the lateral femoral cutaneous nerve (which runs through the thighs) becomes compressed or pinched.
Symptoms usually develop a few hours after an injury to the arm or leg and include severe aching, numbness or a tingling feeling not unlike when a limb falls asleep, and swelling or bruising.
As it turns out, it isn't just skinny jeans that can cause these potentially life-threatening conditions. There are reports of compartment syndrome and meralgia paresthetica resulting from tight clothing or jewelry, excessively heavy tool belts and sudden weight gain.
In mild cases, reducing the pressure to the affected area (which usually involves removing the tight clothing or whatever is causing the pressure) treats the condition. In the case study, after the removal of the skinny jeans and four days of hospitalization, the woman was able to walk on her own again and sent home. In more severe circumstances, a surgeon may be required to make long incisions through the skin and the fascia layer underneath to reduce the pressure.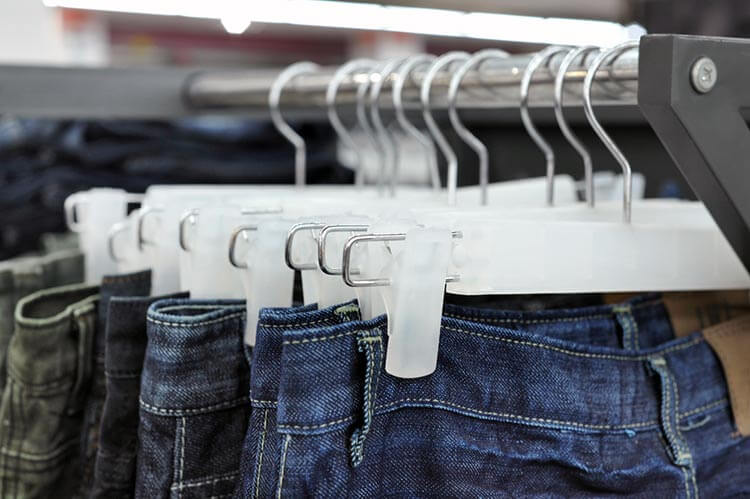 But don't toss your skinny jeans just yet. You can still sport trendy denim without risking your life.
Just remember not to wear jeans or any other restrictive clothing while exercising or doing strenuous activity.
Opt for denim fabric blends rather than pure denim as the blends normally have some stretch to them.
If you have suffered from compartment syndrome or meralgia paresthetica in the past, avoid the activities that brought it on.
Be sure to stretch before exercising.
And lastly, always make sure you are wearing your correct clothing size.
Other Sources: