Discovering Veganism
Food politics can be nasty. The battle between vegans and meat-eaters often becomes heated. Kevin Gianni, a vegan for six years, was right in the middle of the conflict. Kevin moved from a Standard American Diet to a vegan lifestyle after listening to an MP3 recording of raw foodist celebrity, David Wolfe. He entered into the vegan world not in a desire to achieve optimal health but out of a desire to achieve optimal performance for activities like running.
Kevin describes his personality as "all or nothing." He jumped into veganism the way he did most things. He immediately noticed benefits such as more energy and significant weight loss. The good feelings and wellness lasted for almost three years. As quickly as the benefits appeared, the adverse effects began showing up. His running was the first thing that was negatively affected. Then increased irritability, fatigue, and cramps. He heard all the standard refrains from friends and colleagues who were immersed in a vegan lifestyle – "You're still detoxing." "You're just not doing it right."
As quickly as the benefits appeared, the adverse effects began showing up after those three years. His running was the first thing that was negatively affected. Increased irritability, fatigue, and cramps followed,. He heard all the standard refrains from friends and colleagues who were immersed in a vegan lifestyle – "You're still detoxing." "You're just not doing it right."
Moving Back To Meat
He went on WebMD and after typing in his symptoms found out he could be suffering from anything from AIDS to cancer! A friend convinced him that he couldn't keep sitting on his symptoms and urged him to get blood work done by a doctor. The blood markers that came up were eye-opening. They showed a variety of nutritional deficiencies and hormonal disruption. Part of the doctor's prescription was for Kevin to begin eating meat. Kevin was still in denial and wasn't prepared to make that leap. What he did do, though, was go to the local health food store and purchase goat yogurt. It was a gateway back to another way of eating.
That one container of goat yogurt turned into 64 ounces that he consumed that day. Kevin was obsessed for a period with goat yogurt. Whatever the nutritional secrets contained in the goat yogurt, Kevin experienced the same immediate benefits to his health and energy that he initially experienced when he began his vegan experiments.
After another step with chicken soup, Kevin started eating meat. It was still complicated. During his vegan years, Kevin also developed a belief that he should support the well-being of all living things. He found this hard to reconcile with his body's requirements for meat. He moved a little closer to reconciliation by taking a butchering class so that he could have a closer connection to the source of his food.
Any Diet Works – For A Time
One of his discoveries on his food journey was that once you take out the processed food, any diet works – whether it's Ornish, vegan, Mediterranean, Vegetarian, Paleo, Atkins, or something else. Even vegans can lose their way with a "junk food" vegan diet made up of processed food.
Coaching can help anyone as they make choices about their health. You also need to do a better job at listening to your body as it tells you what it needs.
We all have to make the decision about whether our nutrition program and our exercise program are about vanity and short-term fixes or are they about wellness and long-term health. Kevin points out that a vegan diet can help most people who are suffering from a range of complaints. But it's not a long-term solution, and you need to become your own n=1 experiment.
Kevin's book, Kale and Coffee, can help you with some of the details.
Interview notes from the show:
Pedram:Hey, welcome back to the Health Bridge. Dr. Pedram here with a good buddy of mine who is also a father of two. We get to commiserate and do all kinds of interesting conversations about how life used to be, and how things have changed. Kevin Gianni, who is the founder of the Renegade Health Show, which was awesome. He and his wife got in a Winnebago and traveled the country trying to figure out what health practices there are, what people are eating, and what they're doing for health. Now they've started a skin care line. He's the co-founder of Annmarie Gianni Skin Care which is awesome non-cosmetic skin care line. Why? She couldn't find a craft that wasn't poisoning herself or her family. They had to go figure it out themselves.
Kevin, great to see you. Welcome to the Health Bridge.
Kevin Gianni:Awesome Pedram. Thanks for having me here.
Pedram:Hey man, today's topic is a hot one. There is no definitive answer to this. There is a lot of sentiment and emotion around this topic. It has to do with veganism, and meat eating, and what the right thing is for you. Again, we mentioned if you're going to eat meat, eat it sustainably, in the Origins movie. I got so much hatred and vitriol coming at me because I endorsed eating meat. I'm not a conventional cattle farmer here. What I'm saying is people eat meat. If you're going to, change your practices and eat the clean stuff.
there's no way we're going to talk about this without pissing people off. We may as well just talk about it. You, my friend, were a vegan. I was a vegetarian for a while. It didn't work out for me. You were a vegan for how long?
Kevin Gianni:6 years.
Pedram:6 years. What drove you to become a vegan in the first place?
Kevin Gianni:For me, I was always into sports. I was always athletic. I really wasn't fully into nutrition. Nutrition for me, a good example would be, in high school before my tennis match my doubles partner and I would sit down. We would have a pack of Twinkies. We'd slug a Mountain Dew. That was kind of like our energy drink and food for the match. On top of that we'd drive around the back of the high school and we'd smoke a cigarette. Then we'd come and play. Go figure, right?
That was my nutrition up until after college. A friend of mine gave me an mp3 player packed with audios. At that time I was training to run a marathon. I was just like, "All right. Maybe I'll just take this mp3. I'll start running and listening to the audios." And I did. The audios were our mutual friend David Wolfe. To me it was a huge eyeopening experience. I had never really put together the fact that there were foods that could be so much more powerful than other foods.
I was the guy who'd eat brown rice, and chicken and broccoli, that kind of nutrition. I had no idea about super-foods. I had no idea about raw food. He was very convincing. I just went head first into it. Not only did I stop eating meat at that time, but I also went pretty close to raw food, and eventually dabbled into fully raw food.
Pedram:How was that transition for you from Twinkie guy? Was it really abrupt? Was it like, ph hell I feel better?
Kevin Gianni:The transition that happened a little bit from that high school- college. College was a disaster in terms of nutrition, as it is for most people. After college, I had kind of come out of this haze of partying too much. I said, "Maybe I should just get a little bit healthier." Again, that was my rice, and chicken, and broccoli kind of phase. When it came to actually switching into vegan and raw food, I'm kind of an all or nothing guy. It was pretty easy for me to say, "All right. Forget it. I'm looking for the optimal performance. I want to run faster. I want to be better. I want to live longer." I didn't come into it from a health challenge. I wasn't forced to do it. It was almost voluntary.
Pedram:When did you start feeling results, and/or feeling better? I don't even know if you did feel better. What happened once you'd shifted over?
Kevin Gianni:I felt results immediately. That's the thing, anytime you get on any of these diets whether it's vegan or paleo, or even Mediterranean or something like that, you take out all the processed stuff. It works for everyone, all the time. That's what I think is one of the cornerstones of all diets. Why I think a lot of people think that their diet is the one that works is because you take out the processed foods, well of course your diet's going to work. People are going to lose weight. They're going to feel better and all that sort of stuff. I was able to run faster. I totally slimmed down from not being able to lose that extra weight around my waist. I had six pack abs. I was running and breaking my own personal records. It happened pretty fast. I would say within a couple months I felt pretty amazing.
Pedram:Energy, mood, sleep, anything else?
Kevin Gianni:All of it.
Pedram:All of it?
Kevin Gianni:Yeah.
Pedram:Great. You are obviously feeling better. You're doing the right thing for yourself. It feels good. Depending on where you live in the country it's kind of a pain, right? It's not always easy to get a vegan meal, depending on where you're at, and how much time you've got. What happened? You're on this thing, why did you get off?
Kevin Gianni:It's one of those things where it lasted for a while where it was really good. I would say it lasted two to three years where things were great. I dabbled in raw foods. Just went, "Forget the cooking. Let's just eat lettuce and nori wraps." All these things you do what you're a raw foodie. I started to notice at first with my running. Whereas when I was running back when I started this, up until maybe two years or three years, I had all the gears. I had first gear, second gear, third gear, fourth gear, fifth gear. I could burn. I would feel amazing on the trail.
I noticed that like the top gear started to slip away. There would be a point where I couldn't hit fifth gear. I couldn't hit fourth gear. It just slowly downgraded to the point where my running was really just first gear to second gear running. What that means is that you warm up and then you just really don't have that much more. I could still run distance. I just didn't have that much more energy. I was like, "This is interesting. Maybe I'm just hitting the wall." I would just say, "I don't know. I don't know what's happening to me." That was the first sign.
The second sign was irritability. I started to get a little bit more fly off the handle-y. If that's a real word or not, who knows? I started to get that way. Then I was having trouble getting out of bed. That kind of concerned me. I have a history of cancer in the family. For me, I was like, "Wait a minute. I'm not getting out of bed. I'm really irritable." I was starting to get muscle cramps. Just kind of weird muscle cramps when I was buckling the seat-belt. Things like that. Normally you get muscle cramps if you run a marathon. If you're just buckling your seat-belt, that's kind of an unnerving kind of thing. I'm an internet researcher. I'm a hack journalist kinda guy. Almost half jokingly I go onto WebMD's symptom finder. I type in all the symptoms I'm feeling. When the result came up it was everything from cancer to aids. I was like, "Aw, man. This is getting bad."
I lived with that for a while. At that time I was doing the Renegade Health Show. I was a known health figure running a business, talking about veganism, talking about raw foods. I was kind of in denial about the fact that maybe this was not working for me. Usually what happens in these situations, I'm sure you've heard this before, is that when the diet starts not working for you, what happens is that people keep whispering in your ear. They're saying two things. One is that you're not doing it fully right. You're not doing it fully correctly, or they say it's still detox. You know you're detoxing. I'm like, "Well, it's been three years, four years now. Am I still detoxing? That sounds pretty strange." You start to drink the Kool-aide and continue to believe that.
For me, that whole experience started to happen. Finally at one point a friend of mine said, "You have to go to the doctor." I was like, "All right. Let me do it." I did. I don't know if you want me to get into that story now or if you have any questions you want to do before.
Pedram:First of all I want to talk about the denial. I think that that's a big one. Part of your challenge was, it wasn't even part of your personality, it was part of your profession, right? Your storefront becomes the vegan-guy. Your storefront is now kinda tied to this. It's funny Alice [Jamieson 00:09:17] had a similar experience. She started craving meat. She didn't know what the hell to do with herself. Her audience, some of them just came out, and I mean to the point where some of them were like, "I hope you die." Stuff like that. It was a very kind of difficult time in her life. She was very passionate about it. She wasn't feeling well, right?
You go to the doctor and he says what?
Kevin Gianni:The doctor that I chose has been working with people like me for thirty-plus years. He's even done it himself. He went through the whole process. He ran a ton of blood tests. Not only CBC and lipid profile, but hormone tests and all that sort of stuff. He showed me the results and said, "Look, these are the results that I see all the time." My Pregnenolone, which is a grandfather/grandmother type hormone that helps create other hormones was at a level that would would find in an eighty-five year old man. Numbers like those were fairly convincing to me. At the same time he was like, "Hey man, you need to actually start eating some animal food." I still said to him, "No. Give me some supplements. Let's kind of work around it." I was still trying to work around it.
The business part of it was part of it. I also think I just really wanted it to work. I kind of started to really buy into, and I still … This is still probably the biggest struggle I have with it, I really started to buy into the well being of all living beings. I didn't start that way at all. I wasn't a PETA supporter or anything like that. I started to buy into this do we have to do this? Do we have to kill another creature in order to thrive and survive? That was probably the hardest part. The business stuff, I was like, "You know whatever. If I change I change." I have the stones to be able to just say, "Hey look, I changed. Big deal." I think that was probably the most challenging part.
I still held off. Finally, a friend of mine, she's like, "Look, this isn't getting any better." I was talking to her about how my condition was kind of worsening. She was like, "This isn't getting any better. Your blood tests obviously show …" I showed her the blood-tests. "They obviously show this isn't working for you. Why don't you just try goat's yogurt?" I was like, "Goats yogurt." I'm like, "Hmm, that's interesting." It's kind of like a, I would say a gateway. [crosstalk 00:11:47]
Pedram:You're not technically killing anything.
Kevin Gianni:Yeah, I'm not killing anything. I mean, who knows what's happening on the farms. I was like, "All right, cool." Annmarie and I went to the store. We're known in these health food circles. We go to the health food store, at least then, I would say probably about twenty-five percent of the time someone would recognize us. I was like, all right cool, I'll just get yogurt. I walk in, I'm like wait a minute. I could be recognized here. I look over at the girl at the case with the vegetables and I have my carry on, what's that called, the cart. Not the cart, but the basket. I got over to where all the vegetables are. I grab three or four bunches of kale. I walk over to the dairy. I look around to see if anyone is watching me. I pull that yogurt out and I stuff it under the kale, then walk up to the counter praying that somebody at the counter isn't like, "Aren't you that guy?"
Pedram:Yeah. Wait a minute.
Kevin Gianni:Or worse, turning around and blogging to their people right after I check out. It's a weird thing the denial, the emotions around it. The point when I started to believe the, I'm not doing it well enough, the guru says I need to do it better, that's kind of when turned from experiment to almost cultish-orthorexic kind of type behavior.
Pedram:Mm-hmm (affirmative)- That's the hard one, right? You start to self identify as a person who does this. Then you've got to go, and I've seen this a lot with patients over the years, "Oh, now I'm a vegan." They kind of draw a line around it like, "That Twinkie guy, he was an idiot. I'm a vegan." That's a a hard one, right? You would lose a lot of ground admitting that this didn't work for you to certain people in your life. You have the type of personality where you could do it. I know a lot of people who get stuck behind that.
The part that I had a hard time with was also the same, which was just the kind of animal rights humane part, right? Which is like holy crap, how do I deserve to take another life, right? Why is this fair? You get really sensitive to that, especially once you've been a vegetarian or vegan for a while. You become very attuned to the fact that life is precious. I don't know, maybe it's part of the whole Buddhist Hindu thing, is why they do it is they become very reverent.
The transition back, I mean I'm sure you probably didn't cry over eating the yogurt. At what point, what did the yogurt do? How did that start to change the paradigm and drive you back towards consuming meat?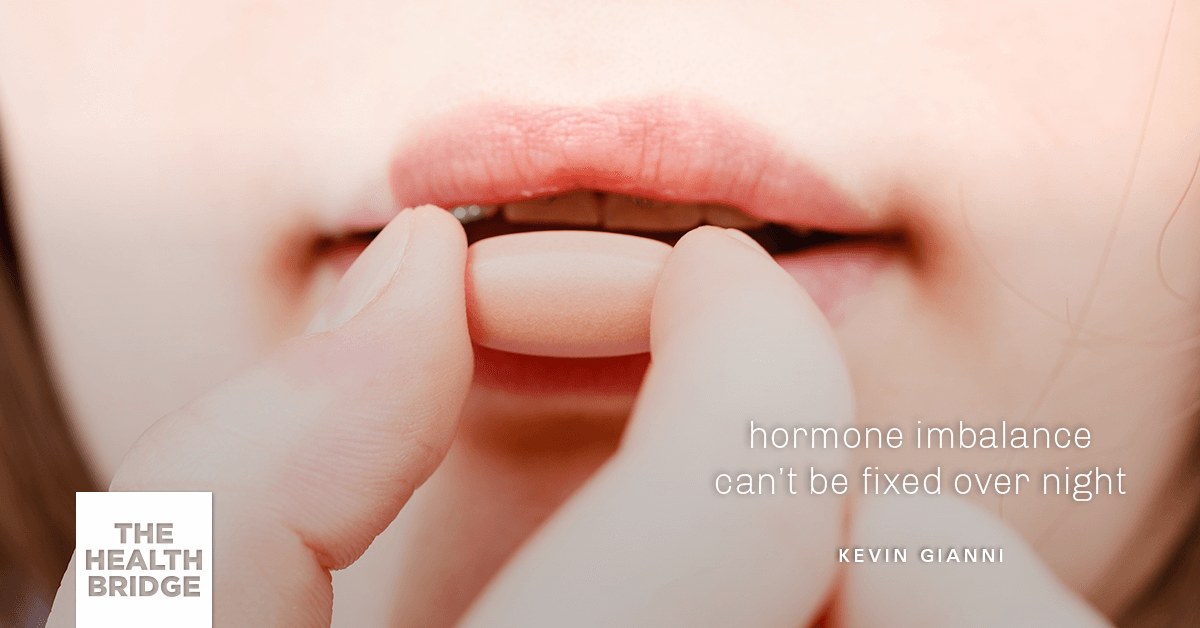 Kevin Gianni:As you know, when you have hormone imbalance it doesn't change over night. You can't just like eat something and suddenly you're back to normal. The goats yogurt thing was funny. I bought one container. I sat down with it in the RV. I looked at it. I said, "This is going to happen. This is happening right now." I grabbed the spoon. I just ate it. Man, I ate the whole thing in like five minutes. It was totally gone. Annmarie was like, "Wow." I said, "I need more." We went back the next day and we bought two. I ate yogurt. Literally almost the only thing I ate every day was 64 ounces of goats yogurt. My body absolutely craved it. It was what I needed. Annmarie was looking at me. My wife, she's like, "You're an idiot. I mean come on. You just went from vegan and raw food, to now like yogartarian. Are you just going to eat yogurt for the rest of your life? This is insane." I said, "I don't know. I just feel like I need it."
Within three to four weeks I was a totally different person. Literally the edge went away, like that anxiety edge dropped. Being able to get out of bed, like I was getting out of bed at eleven before. I was up at seven in the morning. I was like, "Wow." With energy. I literally couldn't roll out of bed. It was really scary. It changed super fast. I think that gave me enough to say, "All right, well, maybe I can eat meat. Maybe I can eat meat again. This is clearly working." I was eventually was able. I think the first thing I ate was chicken soup. I still thought that maybe it would give me this stomach ache. I was indoctrinated into this belief system that meat will kill. I ate it. It was delicious. That was kind of my way back in.
Funny thing about the animal, getting closer to the food and the Buddhist relationship with taking the life of a being, I'd always said before when I was vegan … We were talking around the country. We did hundreds of talks around the United States. I'd always say, "Hey, if you want to eat meat do the killing yourself." When I was writing the book I didn't go and do the killing. I just didn't feel ready for that. What I did do, was I did go out and go to a butcher shop to a butcher class.
It was quite an interesting experience, particularly for an ex-vegan, to go to a butchering class and just see the process of meat being butchered from carcass to steak. When it's in carcass form, when they pull out like half of a lamb, a headless, skinned lamb, you're like, "Oh my gosh. This is gross." Particularly when they're now sawing into it with electrical saws. You're like, "Oh my gosh. This is crazy." Fast forward to the end of the class where you have this beautiful red, marbled steak. It looks so much different. I really believe that we would eat less meat if we saw that whole process. Right now what we see is not even a full representation of what that animal used to be. It's just a small slice of it. There's actually no connection between the fact that that steak, you can't see it's legs, or it's bones, or anything like that. You just see steak. It looks good.
Pedram:Mm-hmm (affirmative)-mm-hmm (affirmative)- yeah. It's wrapped beautifully. It's just there in your beautiful, clean place. You know in the old world there's carcasses hanging and flies all over.
Kevin Gianni:Oh yeah. [crosstalk 00:18:28]
Pedram:I had a profound realization when I was in India about why they have remained vegetarian too is that, at least in the time I was there, they didn't have a predictable electrical grid, which means if you don't have predictable refrigeration, you can not do the same types of foods either, right? You've got to refrigerate meat. It's a big deal. It's a very challenging issue, both environmentally obviously, and socially, just because of the way the animals are being butchered, and farmed, and fed, and all that kind of crap. We talked about this a while ago. We don't need to rehash that.
Meat's a problem environmentally. Meat's a problem because of the way that these animals are being treated. I'm with you on that. Maybe we could go do a hunting trip on camera or something, just to show what it takes. It's gross and it's hectic, and it's emotional. Anyone who eats meat should have that experience because it is serious, right? You're taking a life.
Quick question on what you had said about the yogurt that I don't want to leave quite yet is: How much of it do you think was just the fat and whether or not you were getting enough good quality fat in your diet? That's the basis of a lot of hormone synthesis and all of it. It just sounded like you just weren't. When I was in Nepal I would pay top dollar for a Snicker Bar just to get some fat in my diet.
Kevin Gianni:I think it definitely is related to fat. I don't want to get too deep. I don't like getting too deep into it, like Michael Pollan calls Nutrition-ism, which is like worshiping individual nutrients. I like the macro kind of micro-nutrient approach where it's like fat, carbohydrates, protein, that's cool. Even a step higher, which is just food. It's yogurt, there is fat in it, but it's yogurt. I don't really know what helped me with the yogurt. Definitely fat is a contributing factor to probably what happened. Including some fat soluble vitamins that I might not have been getting from some of the plant food that I was eating.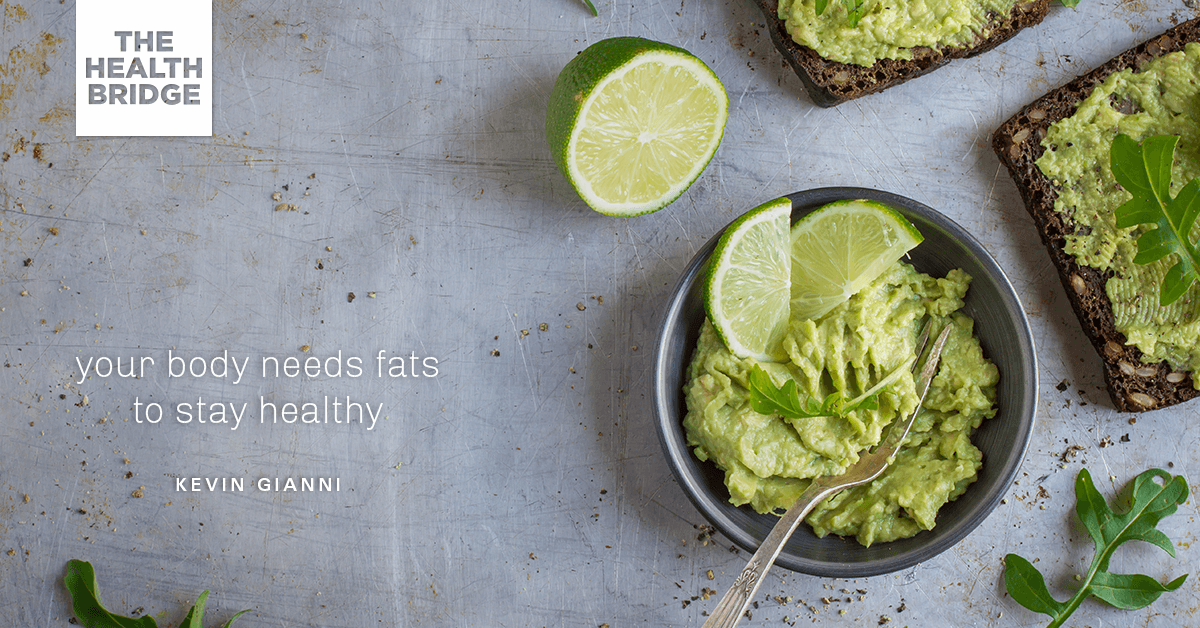 Pedram:Sure. What does life look like now? Now you are eating meat again. I'm sure you're probably being careful about what kind of meat you consume and where you buy it from and all that. How much did that vegan-ism-vegetarian kind of mindset has moved into the current diet of Kevin Gianni? How does that influence you now?
Kevin Gianni:At first it was different. After I did the yogurt and started eating meat again, I was very disillusioned with the whole health thing. What I did was I just said, "Forget it." I said, "I'm just going to eat whatever the heck I want as long as it's organic." I live in Berkeley California here. This is like the farm to table Mecca of the United States. I live three blocks from Alice Water's Restaurant. For me, I just said, "Whatever. I'm done with this. I'm going to do something that I've never done before. I've never just kind of just went fully off the wagon." It felt good for a while. As you can probably determine it kind of failed on me too. As a raw foodist, as a vegan, I went down to about 160 pounds. At 6'2″, that's kind of a very skinny man. Then I popped up through my ideal weight which is about 185-190 pounds all the way to 223. That was very humbling for me. Never having had any sort of weight issue or anything like that, not being able to button my pants was a whole other experience in empathy in seeing what other people deal with.
When I went out to research the book, the whole story of the book is to figure out what really works within any type of diet spectrum, then to actually do it for myself, to actually get back to the weight that I wanted to be, about 190 pounds. What I found really for me that works amazingly is, and it's so simple it's almost like, "What that's the answer?" It is. To have a green smoothie in the morning. A whole head of lettuce with some fruit and maybe a little bit of plant based protein powder. A vegetarian lunch, or even vegan lunch which is generally salad with a ton of different vegetables and nuts or seeds and things like that. Then dinner is whatever I feel like, whether I feel we're going to go meat, we're going to go vegetarian or not. That's generally what works best for me. It allowed me to drop a lot of the weight, which I've gained back a little bit because of the birth of a second child, which I'm sure you are familiar with. [crosstalk 00:23:35] It's all in flow right?
Pedram:It's like getting punched in the face where you don't sleep night after night. You're just like … Forget about working out. You're just trying to make it through your day some days, and stuff. It's temporary. They grow up. Those first few months it's a thing.
Kevin Gianni:It's brutal.
Pedram:It's a thing. How much exercise are you getting with that vegetarian diet? Are you lifting weights? For me, I kind of ran out of it when I was doing too much Kung-Fu. I didn't have enough fuel for all the physical exertion. I just wasn't getting enough protein.
Kevin Gianni:It's the same. It's the same thing as the running. Again, being really strong back in high school and even through college. Playing football, and basketball, and tennis, and these sports in high school, and then deciding not to play them in college just for other reasons. It was challenging. Particularly the fact if you want to do, particularly a male getting into their late 30's, you definitely want to do a lot of strength building exercises. You want to continue to maintain your testosterone levels. It was tough. It still is actually a little tough for me just because of timing and kids. For me now, I just manage to be able to run to work and run home. It's about 2 miles away. 2 miles there, 2 miles back, that's about the extent of my exercise.
Back then with the exercise … I know some people who are able to do it. They say they are able to do it. I wonder if they can maintain the same energy levels and the same intensity if they were having a little bit more protein from animal foods.
Pedram:If you were lining up on a squat rack 3 days a week, I would say the math would probably change. Running, you could probably get away with it for now.
Kevin Gianni:Yeah. The question is, who needs to be lining up on a squat rack 3 times a week? If you want to get into really what's exercise for short term and what's exercise for longevity. It's the same thing with eating too. What's eating for short term and what's eating for longevity? Anyone can do a water fast. Maybe anyone can do a water fast. Anyone could be forced to do a water fast, like locked in a room. They could lose 30 pounds in 2 or 3 weeks. That would be great. Is that the best diet for longevity? Obviously not, because at a point 40, 80, probably less than 80 days, but at 40 days you're probably going to want to stop your water fast. Exercise is the same way. You have your exercise for short term, which is probably lining up at a squat rack 3 times a week. What does that do for your longevity long term? Do you slip a disc eventually? Do your knees get all screwed up? Do you tear a muscle that now it takes longer to repair? You're not able to do just regular maintenance fitness, fitness that gets your heart going, cardiovascular type stuff.
It questions our whole philosophy of more, more, more is better. Even with meat. That piece of steak, I think that's one of the reasons why we're so addicted to meat as a culture. We just don't see it. Like you said, when you go to the market in Peru, or wherever else, you see the flies buzzing around that pig carcass. You're like, "Wow. I think that I'm just going to grab the mango."
Pedram:Yep. Yep. It's visceral at that point. It's gross.
Kevin Gianni:Yeah, more mango please.
Pedram:There's been a lot of famous people, Bill Clinton, Beyonce, Jay-Z, Mike Tyson, Jennifer Lopez, there's a bunch of famous people who are playing vegan now. Do you think they might kind of go down the same trajectory you did at a certain point? Is it a brand image thing? You're obviously going to feel better before you feel worse. That, I think, is probably consistent for everybody. If you're eating the standard American diet, there's always room for improvement from that, right? At a certain point do you think that everyone would hit the same wall? Were you unique in your physiology? Who guides you through this?
Kevin Gianni:On the celebrity side it's funny. There's lists you can find on the internet about famous vegans and vegetarians. If you see some of them now, they're not. They've kind of moved out. They catch them all the time. Bill Clinton did it for a health reason which was widely publicized, which I think is actually amazing. He went to the Cleveland Clinic. He was having heart issues. They put him on a vegan diet, with the [essoson 00:28:00] diet. That's awesome. If you need to do it for a health reason, I think it's a powerful, cleansing, even medium to longer term type diet. It just depends on, like you said, on your physiology. Physiological, whatever happens in your body as you're progressing along this diet, you need to look and be very vigilant about how those markers are moving. It requires you to be taking your blood tests on a regular basis, whether that's every year or every 6 months. That's going to be the deciding factor as to how long you're going to do this diet.
I totally recommend a vegan diet if people want to do it. I don't want people to do a junk food vegan diet. There's 2 types of vegan diet. There's this health vegan diet, which I think is good. There's this junk food vegan diet, which is like little soy nuggets, and corn protein like steaks and all that sort of stuff. That's just processed food. That's a crap diet too. On the side of that health food vegan diet, if you want to do it, do it. I almost recommend every do it at least once in their lives just to go through the process of learning what it's like to be able to eat a lot more plants. The only way I think you can do it responsibly is to look at your blood markers and determine if you're still maintaining great health, or if you're actually declining.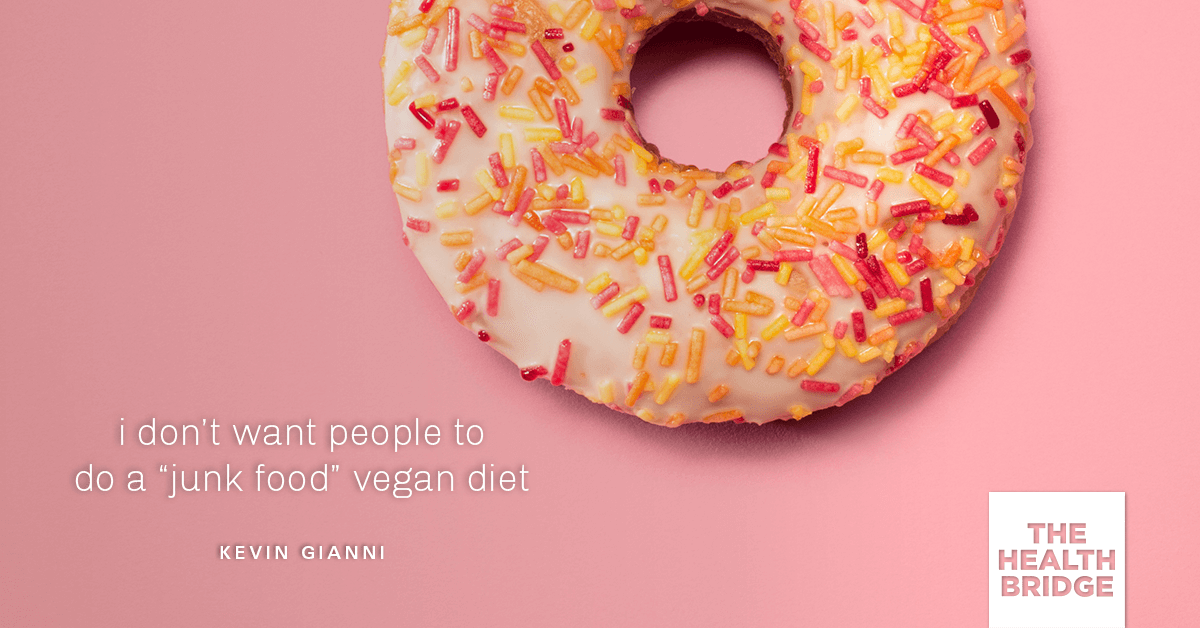 Pedram:I wonder. I think maybe a lot of the benefit at first is detox pathways coming up, micro-nutrients showing up, all the good stuff that makes you feel better. It takes out the body burden. What catches up eventually is the deficits in proteins, amino-acids, fats and all these other things.
I'm curious because a good functional medicine doctor could really guide you through this. I think that 97% of the people are like, "Well that's it. I'm going vegan." don't have someone who's watching their blood work. 3, 4, 5, 10 years later you're like, "Something doesn't feel right." It's like you haven't been watching the numbers. It's challenge. It's a challenge when you're depriving your body of certain things. You don't know how your body's reacting. My point to this would be definitely work with a physician if you can. It doesn't have to cost a fortune. Just get them to guide you and do your lab work now and again. Make sure you're staying in that kind of comfort zone. Would you agree?
Kevin Gianni:Absolutely. If we want great health we need a coach. It's just like anyone who wants to do anything. Stef Curry is a basketball player in the Bay Area here, for the Warriors. The guy's got coaches, right? He's the best basketball player on the planet right now. I didn't have coaches like him. I'm not a great basketball player. I'm not comparing myself to Stef. You know what I mean. If you want great health, you can do it on your own. You can take this circuitous path to get to where you want to go. You can work with someone who just knows this stuff already. They've seen it with hundreds and thousands of patients, even. They can take you from point a to point b so much faster.
You don't have to go through all the heartache, and the pain, the health issues that come with doing it on your own like I did. Finally, now that I work with Dr. Williams, Dr. James Williams all the time, throughout the year, my health is great. Obviously, I did slip. I said, "Forget it. I don't want to deal with any health experts for a while." I just ate whatever I wanted as long as it was organic. Stepping back now, we're looking at my markers. We're bringing them back to normal. They went crazy. My cholesterol went up. My LDL to HDL ratio was totally out of whack. What else happened? Some of my pregenetalone came back to normal, which is great. I know my testosterone is still a little bit low. I can take that data and now say, "Okay. Now I need to do a little more high intensity exercise." I can say, "All right, I don't need to supplement with pregenetalone anymore."
Just as a side note it saves you a lot of money too. If you're buying $1000 worth of supplements every quarter or every year, if you don't need vitamin d, if your vitamin d levels are fine, knock $15.00 a month off of your supplement bill. You can look at this in a real data driven way and kind of really understand what your body's doing. When you hear all the other diets, people whispering in your ear, you can say, "Hey, I'd like to try that, but I know that my diet is working. I don't need to listen to you. I don't need listen, to jump onto another wagon from vegan to paleo, paleo to mediterranean, or seed [oats 00:32:00] or gaps or all these other different diets.
Pedram:We see it every day. You have a health brand and so do I. People are asking. People who don't know necessarily enough about health and medicine, what they should do with the most valuable, critical thing they could do with their life is to change their diet. They just swing from vine to vine. It's dangerous. It's dangerous. It's data driven, personalized medicine, in my opinion is the way of the future. Look, you might have been one of those people that would have not felt that way. You could still be a vegan and you'd be great. You'd be fine. Your footprint would be even that much less. The fact of the matter is, your body was sucking wind. It just wasn't able to perform with that diet. You had to be agile and change it. I'm glad because you're out here doing good work. The world needs you.
Tell me about the book. You just had a book, I think it was such a fun read. There's a lot of preaching in the industry. I really enjoy the tone of Kale and Coffee. Tell me what drove you to do it.
Kevin Gianni:What drove me to do it was somewhat selfish. I wanted to, and this is a cliché, I wanted to have my cake and eat it too. I was in the extreme health world, the extreme diet world. I was in the extreme, not standard American diet, because I was eating organic foods. It was fairly standard American. I would eat organic bacon and organic pancakes, and all that sort of stuff. Let's say it's standard organic American. I kinda wanted a little bit of both. I wanted to hack it in a way where yah, I love my green smoothie, I love green juice, I love kambucha, I love salads, I love all these things that came from that realm. I also really do like eating bacon in the morning if I do. I love some of this other stuff. I like drinking organic wine. I like even craft beer. I was like, hey can I bring these things together and find out what really works and what doesn't.
The book is the synthesis of that. I dove deep into is alcohol good or not for you? How about coffee? How about salt? How about gluten and sugar? What are the factors that really move the needle? What are just things that health experts talk about because they're either trying to sell something or they're fully immersed in a small scientific study that may not even apply to human beings? They're just totally down that rabbit hole. For me it was just synthesizing all that. Then again, looking at what's the plan for long term, not what's the plan for short term. I think when you take all the things that you do in your daily lifestyle and your health regimen, and you put a lens over it of what am I doing for longevity versus what am I doing for vanity, or to prove a point, or prove that I can do something, it totally changes. It's a thing of the ancient peoples.
I've spent some time in Peru with Dr. Williams and the native Carals, who are the native people in the Andes. They have this thousand year outlook to all the decisions that they make. When they get together in council they don't think of what's going to happen in the next year or 10 years. They are like, how does this effect us in 1000 years? Again, we're probably not going to live for 1000 years. I don't know, maybe some science will come along in the next 50 years or so, but doubtful. If you can take your approach and say, "What's the longevity approach here?" You start to make a whole bunch of different decisions. You don't get as concerned about the little things. You get concerned about some of the bigger things. Those are the things that are actually more important. They are the ones in that 80/20 rule. Those are the 20% of things that actually give you the 80% of results.
Everyone knows the Blue Zones. You can look at the Blue Zones, you can read that book. A lot of the stuff that's distilled from that book is stuff that actually really matters.
Pedram:These are great communities that have the most centenarians, if I can say the word right, than anywhere else. There's also another piece of math to that. You might not be around in 1000 years. I know many, many, many people, many times that I've heard this, that when you're on your deathbed, I don't think anyone says on their deathbed, "Hey, I wish I would have worked harder, or I would have worked more. Put in more time at the office." Usually it's like, "Damn, I didn't spend enough time with my kids. I didn't put enough energy into my relationship with my spouse." That's also part of that that burn rate. Deciding what's important with that longevity factor, with how you spend your time with your loved ones now, the quality of life which I know you're big on. You've got 2 small kids. You want to put a lot of love into them. That's an important part to your daily calculus, if you will.
Where can we find the book? I think it's a delightful read. I highly recommend everyone read it. Kevin, his voice right here, this is the guy you get.
Kevin Gianni:The book is called Kale and Coffee. It's a renegades approach to health, happiness, and longevity. You can get it on Amazon or you can go to kevingianni.com
Pedram:Awesome. Dude, great to see you. Miss you and the family. Keep up the good work. I look forward to, I don't know, maybe we'll go do some bow hunting for some animals. Do some video showing just how hectic that is, right?
Kevin Gianni:I'll be skewered on line. It will be great.
Pedram:… and from the blooper reel. Awesome, Kevin Gianni, thanks for being here. This is Dr. Pedram, the Health Bridge. By the way, check out the new site: theurbanmonk.com. I've got my own book coming soon and would love for you to check out some of the videos and some of the goodies I have for you over there. I'll see you in the next show. Thank you.