Eating For YOUR Body
Dr. Warren Willey is a board certified osteopath who has spent 20 years focusing on weight loss and coming at it from a different angle than the typical rhetoric we are used to hearing. At his clinic in Idaho, he stresses how to eat for your body, understand the effect of your food, and what crosses your lips on your hormone status. These steps are how you can obtain either optimal health or unfortunately, that disease state. Dr. Wally says that literally "you are what you eat or you become what you eat."
And another big revelation that he's tackling is WHEN you eat. It's hormones that cause weight gain and weight loss and if learn how to dictate and control hormones, the calorie intake is not such a huge deal.
The Link Between Hormones & Weight Loss
Hormones control pretty much everything in our body. We're talking your Insulin levels, Leptin Levels, Sex hormone levels, Cortisol levels, Thyroid levels…all of these factors can be causing that scale to creep up or not be moving at all. For women, focusing on how close they are to perimenopausal is so important and for men, low testosterone can be a hinging factor with that big belly. When your leptin levels crash, your thyroid gets out of whack and the furnace essentially turns off in your body and slows everything down.
The thing Dr. Willey focuses on when he starts out with a new patient is their "where they are at now and finding that morning baseline hormone evaluation." He wants to know when people ate and what they ate and says this is what gets the baseline for them to make big steps in figuring out a plan to move forward. It's getting the details of the patients day to day routines that can help big breakthroughs in their weight loss plan.
Individualization of Dieting
Some important questions to keep in mind: What is your starting point? What do you deal with everyday? Where are your hormones at now? Getting to the bottom of these questions can be ground breaking in your weight loss. For instance, when someone who is inulin resistant drinks what they think is a "healthy protein shake" but their body will react to it like they just ate a Snickers bar. This is not good. They think they are cutting calories and being good but really, they are just making their body not work in their favor because of the negative hormone response.
Getting the Optimal Hormonal response is key when it comes to what you're eating and how you are eating it. And it is individualized- not everyone can follow the same plan which is what makes it hard. What works for a mom on a particular set schedule may not be the same approach with a fireman who's days are very different and stress loaded. What can you do that fits your schedule? Move your body and fit it in when you can.
FREE ebook
Has Your Gut Sprung a Leak?
Don't let a compromised intestinal barrier undermine your good health.
Learn what you can do to fortify your intestinal barrier and give your gut what it needs to thrive.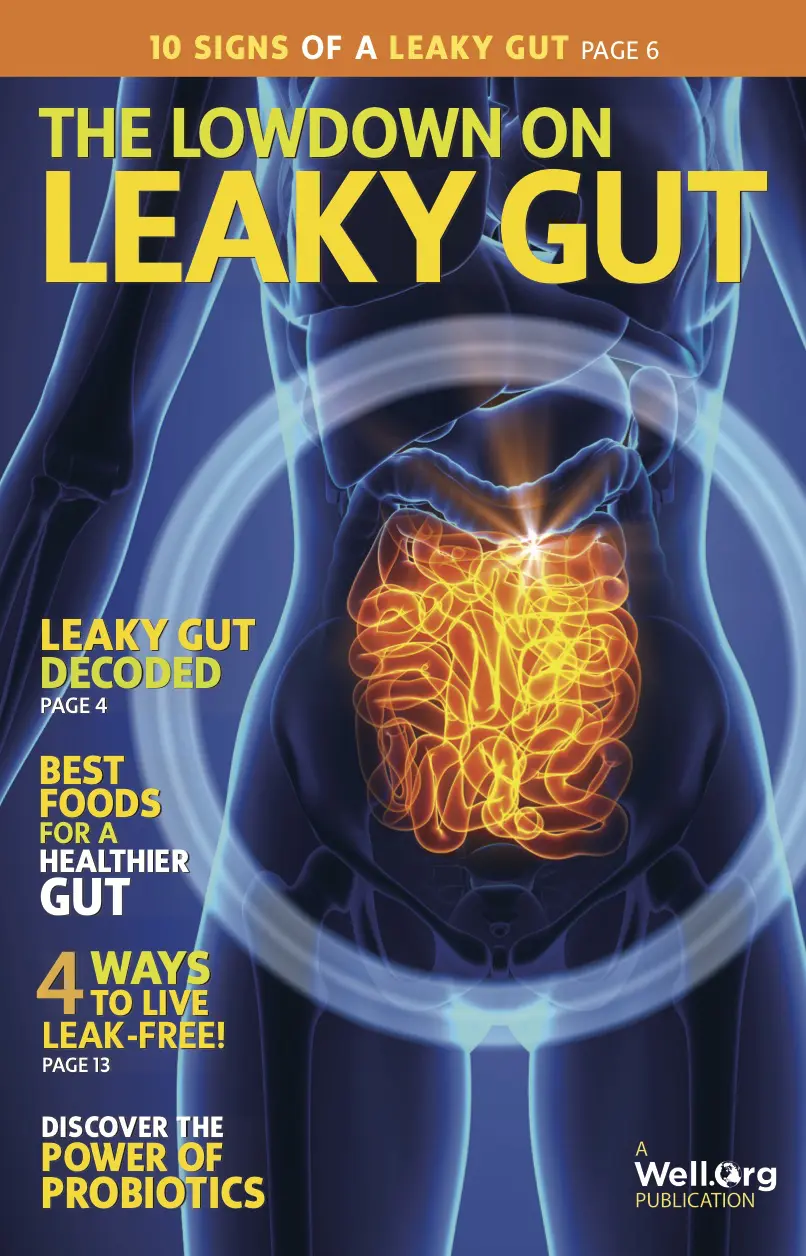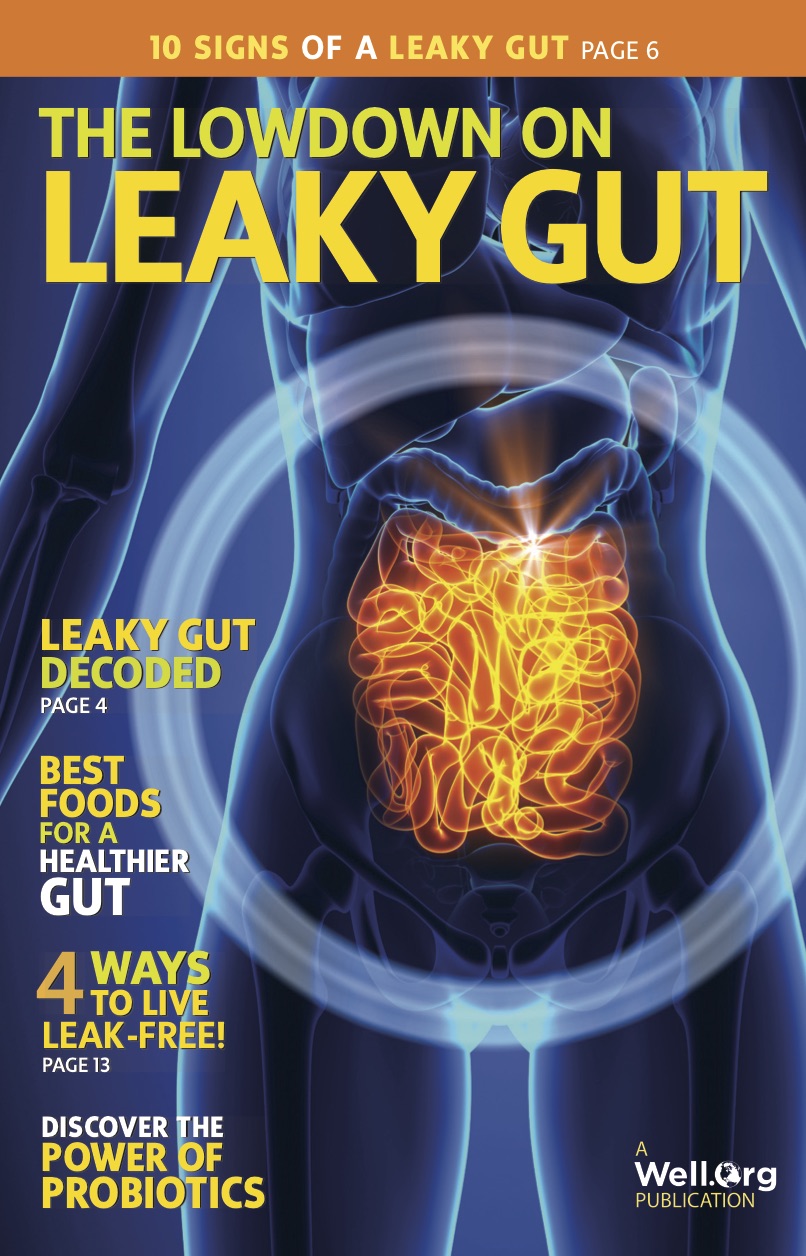 One thing for sure that can apply to most is the importance of getting up in the morning and breaking your fast with a good balanced meal. This is a good time for carbohydrates because that's when insulin sensitivity is at its highest.
Dr. Willey says they have a saying in his clinic called PFF- FAT, FOOD, FIBER. If you ever eat carbs outside of that correct food timing interval or schedule on the plan you are committing to, then make sure you have PFF with it, protein, fat or fiber, to help slow down that hormonal response.
Another way to keep your hormones in balance is staying away from preservatives, the food colorings, the artificial sweeteners, all these things cause hormonal havoc in the body. And in his theory, just because your plastic water bottle says BPA free does not mean that it's not affecting your hormones. It's not PBS free and could still be doming some damage.
It might be one you've heard before but it's pretty clean and simple advice for what we should be putting in our bodies. Dr Willey said that "if God made it- eat it. If man did- Don't!"
For more information on Dr Willey and the great work he's doing check out his website Getwell3
Notes from the show:
Pedram : Hey, welcome back to the Health Bridge, I'm Pedram Shojai here talking about hormones and weight loss, and how those two are inextricably linked, and with us today is Dr. Warren Willey who is a board certified osteopath, been actually an avid exercise workout guy himself. He actually practices what he preaches and has an interesting way of looking at the interaction of hormones and also time of eating. Doc, welcome to the show.

Dr. Willey: Thanks for having me.

Pedram : Yes.

Dr. Willey: I appreciate it.

Pedram : Hey, good to have you here. You are in Idaho, which is the most beautiful place, you guys don't want anyone to know about.

Dr. Willey: That's right. That's right.

Pedram :
You've been at this for a while. You've been doing weight loss with patients for 20 years and there's a lot of facets in this weight loss thing, but you actually come at it from an interesting angle. Who are the people that are coming to your clinic? Where is your flow and your understanding of this coming from?

Dr. Willey:
You know the people coming to our clinic are … We have a lot of professional level athletes come in, a lot of physique artists, body builders, fitness models, whatnot, but we also see your average Jane, your average Joe, actually take care of nursing home patients even. Everyone needs to eat and the eating dictates your health or disease state. We approach it from a fact that, "Hey, learn how to eat for your body, understand the effect of your food, and what crosses your lips on your hormone status and you'll be able to obtain that health or that disease state. That you literally, you are what you eat or you become what you eat."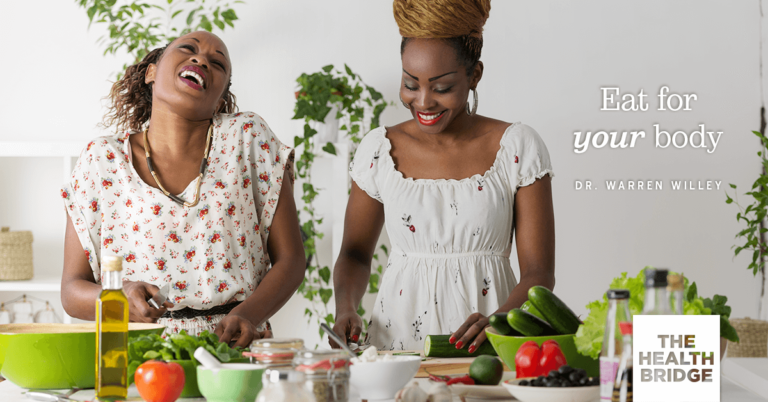 Pedram :
Love it. Love it. When we talk about weight loss, the typical thing is eat less, exercise more, and you're going to get it, right? We know with leptin and ghrelin and all the different kind of issues that we have now that we've learned and we've unpacked in medicine that it ain't that easy. You have a lot do, which is kind of a top-down look at why that math doesn't really pencil out.
Dr. Willey's History with Diet Creation
Dr. Willey:
Sure, if I may, Doc, let me give you a little history what really stirred me to this line of thinking, if I may.

Pedram :
Sure, absolutely.

Dr. Willey:
In fact I've been writing diets now [inaudible 00:02:17] almost 30 years. The diets I wrote 30 years ago are very different from today's and I think part of it's the way our bodies have changed. I could go into a whole bunch of tangent or subjects of the toxic exposure, the BPAs and BPS' in plastic and people are different now, they don't respond to the [inaudible 00:02:36] and carry out thing, like they used to maybe or maybe there's a lot deeper level to it. Understanding that, working especially with the body building world, I started really figuring out more that it wasn't so much what they ate, but when they ate it that mattered a lot, using a lot of post-workout nutrition, pre-workout nutrition

Well, long story short, jump ahead up to 1997, first of the year I was out to dinner with a professional athlete client of mine, huge dude, about 5'8″, 285, ripped, big body builder, huge. I mean his arms were the size of my waist. We're sitting in dinner and it took unusually a long time to get food that night and he started noticing it more than the rest of us. He became diaphoretic, sweaty, turned white, he got up and wandered outside the restaurant, fell over. I'm following him out, his girlfriend's following him out. I'm like, "What is he doing?" Now I knew all the drugs he was on, I knew what he was eating, I knew his supplements, and his girlfriend says something interesting to me, she said, "Well you know what, every time before he eats he's injecting this stuff in his stomach," and I was like, "Oh crap, he's doing insulin," because I've heard about it.
Actually in the World Games a year before there were some reports of athletes doing insulin and it occurred to me, by the way if you want to read that article it was in The Physician and Sports Medicine, the October issue of 1997. I wrote a case report, it was actually the first case report on insulin as an anabolic or ergogenic aid way back then. But that event occurred to me, that caused me to realize, "Oh my gosh, it's hormones that caused weight gain and weight loss and if I learn how to dictate and control hormones, I really don't have to worry so much about the calories, as I do how the body is responding to the food."
I came up also with the idea that it's not so much the food we eat, it's what our bodies do with the food we eat. By approaching people from the top, who were athletes in the world down to the little 65 year old diabetic women in my community, understanding that what they eat, when they eat, how it affects the hormones has a much greater impact on their weight gain, weight loss, muscle gain, muscle loss, fat gain and fat loss. That's the approach we take with them.

Pedram :
Love it. love it. Just to get clear on this, your body builder buddy anticipating a meal went ahead and pre-injected himself with insulin and then the kitchen was slow and he went just basically hypoglycemic and went down.

Dr. Willey:
Went down.

Pedram :
Yup.

Dr. Willey:
Yup.
How Do I Determine When I Should Eat?

Pedram :
I would love to unpack this because this is fascinating stuff to me, is the time of eating and how you can use that to influence weight gain and weight loss. Are there any general principles along these lines? How does one look at it? Most of our people are probably wanting to lose weight not gain it, right? There's less body builders here than normal people who want to just trim down. How would I look at this, whether it's circadian rhythms or just postprandial use of food?

Dr. Willey:
That's excellent and all of the above. Where I start people out is, "Where are you at now? What's your starting point? Are you insulin resistant?" Which if you come to me with weight issues you probably are, we're very aware of that, the whole metabolic syndrome is pretty universal now. I heard from a great patient the other day that the new normal is fat and I don't want to be normal anymore, right?

Understanding where you are right now and some of the hormones you mentioned, "What is your insulin level? What is your leptin level? What's adiponectin showing? Do you have conditions where ghrelins increase? What's your sex hormone levels? Are you a woman, perimenopausal? Are you a man with low testosterone? Is your thyroid whacked?" It is not necessarily your thyroid not working but it's your conversion of your inactive T4 to your active T3, not working because of your high leptin levels or maybe let's say you're a chronic dieter and you know that that crashes leptin. When leptin crashes everything crashes, you stop changing T4 and T3, reverse T3 goes up.

Now when people tell me, "Doc, I'm fat because my thyroid doesn't work," and I ask, I respond and say, "Well, are you a chronic dieter?" They say, "Yes." I go, "Well, you're right, your thyroid doesn't work." Where I start with people is, "Where are you at now?" What is a fasting first thing in the morning baseline hormone evaluation? We look at it in the time of month for women, time of day for men if you're considering testosterone, looking at it first thing in the morning, because that's when it should be its highest. Looking at circadian rhythm, look at when they ate last, what they ate last, and get a baseline from them.

Once you understand that baseline get a good diet and get a movement history. Those things are very important. I've been accused of saying, "Calories have nothing to do with it," and I would absolutely disagree. I think calories have a lot to do with it, but we have to understand what's behind that, because you know as well as I do, how many people really truly cannot undereat their fat and they cannot over exercise. They can't do it. I always laugh this time of year because the gyms are finally mine again. I finally get to go in the gym in the morning and I don't have all the New Year's resolutionists, they are gone finally. Now if exercising more and eating less worked I'd have a crowded gym still, wouldn't you agree?

Pedram :
Yeah.

Dr. Willey:
Getting a baseline where they're at is where I start with people and then I move forward from there.

Pedram :
Interesting. From there most people who are insulin resistant and say hypoglycemic and tend to have these issues that go back and forth, do you stabilize their blood sugar throughout the day? Do you have them snack more often? What are the best way? Because intermittent fasting is getting a lot of attention right now and people who have adrenal issues, I'd love to hear your opinion on that, but I think a lot of people are intermittent fasting beyond their capacity to do so. We'd love to unpack that with you.

Dr. Willey:
Sure. I love what you just brought up. Back to the individualization of dieting and understanding what your starting point is. I've stepped back even farther, food time. What I teach people right away, these are hormonally active foods. You see carbohydrates, especially the white carbohydrates, anything that causes insulin to respond quickly, not necessarily just carbohydrates, but other food sources in the way they're delivered.

For example in a person with insulin resistant, Doc, you know that when they drink a healthy protein drink their insulin skyrocket just as if they eat a candy bar. A liquid form of food for that person may not be the best because of the hormone response of the body to that food. Helping people understand these are hormonally active foods, cooking rice longer than you should is much more hormonally active than cooking rice for just a couple of minutes and having it a little hard. There's all these variables that go into how the body responds to what we crosses our lips. I start there.

With intermittent fasting you're right on. One of the starting points you have to look at is if someone's in a high stressed state, their cortisol curve is off, their adrenal fatigue, whatever you want to call them, that is not the protocol for them because that just raises your cortisol in the stress type response. I would not suggest that type of eating plan with someone with those issues. Again, going back to, "What is your starting point? What do you deal with everyday? Where are your hormones at now? Let me teach you which foods are best for you, how to cook those foods, how to prepare those foods, and when to eat those foods so we get the optimal hormonal response to what you're doing."

Pedram :
Obviously this is individualized, it's going to be hard to have a generalized food plan. That's kind of a bitch in all these stuff, right? You have a radio show and everyone's like, "What's the answer?" The answer is, "What's the answer for you?" Right? It's the challenge we all face in this new paradigm shift of individualized medicine is, "What's your answer?" Usually that's behind your blood, behind your saliva, behind your urine, and behind your intake for us to know. There's a lot there that we can't answer on this show but we can talk about general concepts and look at just the paradigm of this. Are there combinations of food? I know a lot of people say, "Don't have starches with meats," and all sorts of different kind of, "You don't want the amylase and the protease and all these types of things." How much of that factors into what you do?
Why Eating the Right Foods at the Right Times Matters
Dr. Willey:
I think on a scientific level what factors in on a real-life level for Mr. Jones and Mrs. Jones as a soccer mom doesn't mean squat. It doesn't mean squat. You have to meet the person where they're at. You have to understand their schedule, what their stressors are, what do they have available. I have a lot of patients do very well and still have to eat out once in a while, but they understand what to order based on the time of day based on their body. There's a lot and you can get so detailed with this, there is so much information whether you like it or agree with it or not, or it's true or not, or it's a hearsay on Dr. Oz or whatnot, there's a lot of information. People have a huge mistrust for anybody talking diet because they always comes out with the next best thing.

I really try to say, "Where are you at right now? What do you like?" I don't worry about food combining necessary as much as I do with the food timing, "Why don't we focus on having the most of your carbohydrates, Mrs. Jones, earlier in the day when insulin sensitivity is at its highest or immediately after you exercise when insulin sensitivity is at its highest?" Because then we're going to utilize those nutrients more likely in replacing glycogen storage versus replacing the fat storage on your hips.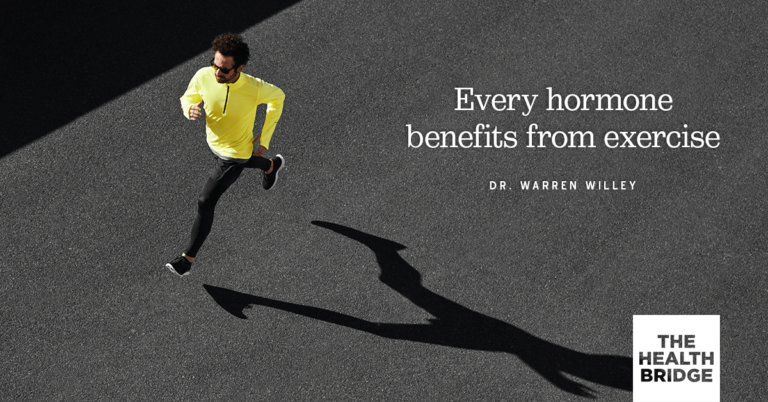 When you come to night time eating, try not to eat, cut your carbs out later in the day. There's an exception there that I'd love to share with you. The majority of people though, cutting carbs in the evening, focusing on leaner protein sources, vegetables, some of the lower sugar fruits such as the berries, focusing on that stuff in the evening and then trying not to eat before you go to bed so you have the overnight hormone beneficial response, growth hormone goes up, testosterone goes up.
If you eat right before you go to bed, especially if you raise insulin, you blunt all that effect. You actually lose the benefits of your overnight fast. I think that's the one thing where your intermittent fasting is so valuable, is that's why we call it break-fast. It's important to get up in the morning and break your fast with a good balanced meal and that's when you have your carbohydrates because that's when insulin sensitivity is at its highest. If you avoided food a couple of hours before bed then you are going to benefit even greater by from that break of your fast. Those are simple little things I'd start with. The one caveat with that, is if you're one of the wonderful people that gets home, you're whoop tired, you had the flu last night, the kids are yelling, you're tired, and you need a serotonin fix. What's the best way to get serotonin late at night, Doc?

Pedram :
Carbs.

Dr. Willey:
Yes, sir, bonbons or any other form of carbohydrates. You raise insulin, raises serotonin, that makes you feel better. In those people that do that I might suggest some supplements, give them a little tryptophan or some 5-HTP or something to help increase serotonin. If that doesn't work then I will utilize a little carbohydrates, but I'll keep it well controlled. Add a little protein, that's where I would do a little more food combining. We have a saying in our clinic called PFF, Protein, Fat, Fiber. If you ever eat carbs outside of that correct food timing interval or schedule we provided for you based on your individual profile, then make sure you have PFF with it, protein, fat or fiber, to help slow down that hormonal response. You still get the benefits of a little serotonin in your brain before you go to bed at night, but you're not getting this extreme rush. Because remember what mom and dad taught us, we learned it on Sesame Street, "What goes up, must come down." If you spike that serotonin up, it crashes, what do you do? You go back to the refrigerator.

Pedram :
What's your take on someone who has insomnia because of an unstable blood sugar going into their nightly fast and not being able to sustain their blood sugar? Do you put them on some protein or some fat prior to going down?

Dr. Willey:
Absolutely, give them a good combination meal, maybe even a little carbs. You need some serotonin to sleep. I have a lot of low carb dieters that get into [inaudible 00:15:18] of poor initiation and maintenance, and by adding maybe a little 5-HTP to raise serotonin, that's a serotonin precursor as you know, Doc, or adding a little bit of carbs, just some adequate protein and fat, then you're going to get more stable blood sugar throughout the night in that situation.

Pedram :
Again, there's not a single recommendation for everyone. If you've got insomnia, you have a little different and if you don't then you can actually afford to fast then you get lots, lots more benefits, but I-didn't-write-your-history kind of thing. We all come in with a different history.

Dr. Willey:
Yes, sir.

Pedram :
There are foods that presumably wreak havoc on our hormones as well and I'd love to, that's kind of good to know for a general population. What foods would you say absolutely dysregulate and what foods are actually positive for this type of hormone induction one way or the other?
What Types of Food Should I Avoid Eating?

Dr. Willey:
Sure, if I could sum it up it'll probably be, "If God made it, eat it, if man made it, don't." That's probably as broad as I can get and what I mean by that, Doc, is that everything from the preservatives, the food colorings, the artificial sweeteners, all these things cause hormonal havoc and we're already a hormonally havoc society with … I mean, I can't tell you how many people when I question them, "Do you cook things in plastic in your microwave?" They go, "Yeah, it's on my Tupperware," or they're carrying in their plastic water bottles and they even say to me, "Hey, Doc, it's PBA-free." "Yeah, but it's PBS not free." That's messing up your hormones just as much.

Really, I could go and give you a huge list of things to avoid. It's probably easy for me to say, "Here's the things you should focus on. If you can eat organic and you can afford it, great." I want to say that conscientiously because I have a lot of wonderful patients that can afford organic and they do fine. They do wonderfully actually because they look at it as a big picture, it's a lifestyle thing. I would say your lean protein sources, your good fat sources, probably my favorite is avocados. Fish, you have to be a little careful with now because of all the mercury and whatnot, but again not being too overly anal.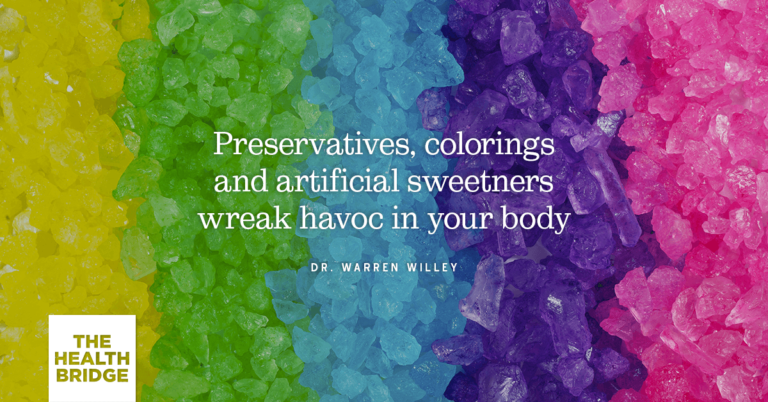 I hate to criminalize food because the second I do that, if they're like my nine year old they go and do it three times, right? "Oh, don't do that, son." He does it three more times. I try not to criminalize food for people, but I give them general recommendations based on their individual hormonal state. To answer your question, watch your processed food, your highly colored food, your artificial sweetener, artificial flavored foods, really watch your liquid foods, that would be energy drinks, Pop's, including Diet Pop's. That would be alcohol. That would even be your healthy protein powdered drinks in people with insulin-resistance, your diabetes, your hormonal response is identical to those eating pancakes. Those would be the things I'd avoid that would really wreak havoc on your system and focus more on chewing your food.

As a general recommendation, always chew your food. If you drink your food you're going to cause hormonal responses the body is not quite prepared for. Try to eat more green fruits and vegetables. Make sure your fiber is adequate. Again, that PFF, add protein, fat, or fiber to everything you eat. As far as meal frequency for weight loss, there's never really been a study, as you know, Doc, to prove that increase in meal frequency increases weight loss. It does do some benefits for blood sugar, there is some lipid benefits to more frequent eating, but as far as weight loss, I can tell you, doing this for as many years as I have done it, I have just made people lose 50 lbs, a 100 lbs, a 150 lbs. on two meals a day as I do on seven. It really is based on your schedule. What can you do that fits your schedule?
I learned a long time ago, Doc, the hard way that when I would step into someone's life, I would try to change everything and all I do is screw things up. I'd listen to them and say, "Tell me what your lifestyle is and let me give you a little caveat. Okay, here I want you to quit eating before bed. That's all I want you to do the next two weeks. We'll visit again in two weeks." Or, "Mrs. Jones, I just want you to take a simple water every 15 minutes. That's it. Just a simple water because your brain can't distinguish hunger from thirst and I bet you, you're snacking on those M,M's at your neighbor's desk at work because you're thirsty." Little things like that are really what make lifestyle changes work. Once they succeed in one they feel better so they're more likely to do the next one.
How Should I Incorporate Exercise Into My Weight Loss Plan?

Pedram :
Small steps and we know this from behavioral sciences, you get little small wins and eventually you'll get fundamental changes in your life. That's fantastic. How does exercise fit in to this gestalt? Because obviously you're a weightlifter, you've spent a lot of time work in fitness and you have that as a mainstay of your own personal life, but how do you bring that into what your patients are doing?

Dr. Willey:
Great question. One, I really focus on NEAT movement, non-exercise activity thermogenesis. The simple things like parking farther away from your destination, avoiding elevators, really getting people moving. I think it was a guy named Levine at the Mayo Clinic in Rochester, he made a fancy pair of underwear that track people's metabolic rate. The people that are fidgeting, twidgeting their fingers, their feet, their toes, tend to not weigh as much. Continual movement is what I focus on. Set a time, a separate time for exercise is very difficult for people in our schedule, if I can find something that'll work for them then we'll do it.
We have simple programs. Probably one of my most popular programs for exercise is called Eight to One, it's an eight minute a day program that you do at desk side. It's just various body weight movements for sets of amount of time that gradually increase in their intensity. In other words, time frame over eight days and then you find the level you're at and stay. Amazing results of that, and as you know, when people start incorporating any sort of movement like that their body start changing. Following biomarkers like we do, everything from the lipoprotein particle sizes to inflammatory markers. You see changes when people start moving almost immediately, long before the weight comes off.
To keep people motivated in those simple movement protocols we do biomarkers. "Hey, look at these, your CRPHS dropped two points since last week," or, "Your interleukin content is up now, interleukin-6 is down. STLDL's changing." We look at these different biomarkers to show that little bit of movement is working even though you're not losing a ton of weight. It's working because it's changing the hormonal cascade and profile.

Pedram :
That's really the challenge with exercise, right, is the people that are no longer in your gym they showed up and they didn't stay consistent and they kept looking in the mirror trying to see why their six-pack wasn't there yet. It's a slower feedback loop than the blood work that you're talking about. I really like that as kind of an innovation and just being like, "No, no, it's working, it's working. Stay the course."

Dr. Willey:
Right, right, and we focus on a lot of subjective measures too, because those subjective data points are as quick to respond. We have them fill out a simple … We have a simple little 12-point Likert Scale questionnaire we give everyone that comes in every time, and they're simple questions, "How are you feeling lately? How is your sex life? Have your clothes changed?" A little subjective, "How many times …" I'm sure you've heard this in clinical practice too, how many times do people come in and I get an earful because their scale weight hasn't changed and I look at their sheet and go, "But it says your dress size is down three sizes since I saw you last month." "Well, yeah, but I haven't change my weight, right?" Having them focus on some more subjective, not so objective slower changing focus points, really also keeps them encouraged and motivated.
How Does Exercising Affect Your Hormones?
Pedram :
It's hard, we've all been bred to become lunatics by the media and we're focused on the wrong stuff, which is 80% of the problems it seems. What does this exercise do with the hormones? How does it affect the hormones in a positive way? Are we bringing up active metabolic rate, resting metabolic rate, and then what does it do to reduce flow in anxiety?

Dr. Willey:
That's a great question. There is not a hormone in your body that doesn't respond positively to movements, especially intense, short burst exercise like HIIT training, high intensity interval training. Instant sensitivity improved almost immediately at the side of the muscle, growth hormone goes up, testosterone goes up, your mitochondrial function goes up, your conversion of T4 and T3, thyroid function increases. The mitochondria can utilize T3 quicker. Every single hormone, you could name a hormone and we see benefits from exercise from it and it's immediate.

Now it's short-lived and that's part of the reason that we have, in part of the food timing protocol is you have to get in some nutrition immediately after you exercise while these hormones are fired up so that the nutrition is applied appropriate to your body based on that hormonal response. I could go on and on about that, I don't want to bore your listeners with a bunch of rhetoric, but there is not a hormone in your body that does not respond positively to movement.

Pedram :
When you're saying after you've cranked up, you've done some high intensity exercise, now all your receptor sites are open, you're body is like, "Give me, give me, give me." At that point that's the time we're you're supposed to provide the nutrition and that's the point, depending on where you're at in the scale that you would put in some carbs, that's the point where you put in some protein, and that's the point where you would actually nourish when the body is most open to it.

Dr. Willey:
Yes, sir. The hormonal response, pardon me … You will utilize that food the way it was meant to be utilized, and that is to refill energy storage sites in the muscle, not just future energy source sites in your hips or your belly, which a lot of food does. The whole calorie partitioning and where things go based on that hormonal cascade in your activity level and that starting point we've talked about, that is just, if you can hone in on that there is so much power behind that, from fat loss to muscle gain, to just overall sense of well-being, to replenishing neurotransmitters. I mean, it's pretty incredible but post-workout nutrition does when you really get into the details.

Pedram :
That's fascinating because most people will basically stay stagnant all day and eat and fill in the fat tank, and then go to the gym and try to bang out some exercise and then starve themselves.

Dr. Willey:
Yes, and again, you cannot undereat your fat and you can't overexercise your fat. Your body's way too smart for that. As you cut down those calories your metabolic rate, your set point all starts lowering and it's smart and, "Okay, that's why you're tired, Mrs. Jones. You're eating 800 calories a day. You're on the treadmill for two hours everyday. You're raising three kids. You have to take care of your husband and you're working." Excuse me. "No wonder you feel like crap. No wonder you're tired. You can't do that. You have to feed the machine first. Try to drive home, Mrs. Jones. I'm going to go have my nurse siphon out all your gas and I want you to … I'm going to give you a high-five and a good luck going home, but that's what you're doing right now. So the first thing to do is fuel the gas tank, keep it full with the right fuel and then your body will allow the fat loss to occur."

Pedram :
When it doesn't feel like it's under duress.

Dr. Willey:
Absolutely.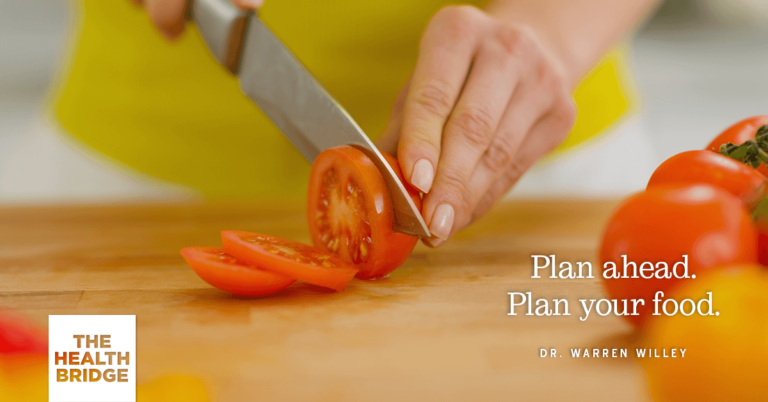 Once a Hormone Sensitive Diet Has Been Established, How Do You Keep the Weight Off?

Pedram :
Top-down looking at this hormone optimization as the center of your weight loss strategy, then what are the elements that you look at to keep the weight off and to really optimize this program?

Dr. Willey:
Another great question. Once we understand where you are we understand where the hormone imbalances are. If we had to replace any hormones, optimize your thyroid more, either supplemental or actually replacing thyroid medication short-term. If you're a chronic dieter we know you're not converting into that active thyroid T3. We optimize the sex hormones because a lot of, especially the men, if I may side note a little, Doc, I think you'll find this interesting. I haven't published this yet, but we did a study in our clinic where we had every man that came in before 10:00 AM, between July 2012 to December 2012, we measured their total testosterone, their free testosterone, their estradiol, their leptin levels, insulin levels. We did this huge profile on them, but we also measured their circumferential measurements at the nipple line and the belly button. Our hypothesis was, if your belly is bigger than your chest you have low T, and our P value, Doc, was .001. It's very, very statistically significant.

We may replace testosterone in men short-term. We give the hormones an extra boost so they have the motivation, the mood, the energy to succeed in the long-term plan, and the neat thing with me, I keep track of all these. I start a lot of men on testosterone, but greater than 55% of my men under the age of 50, Doc, are often 3 to 6 months, because they've appeared to do and applied the learning or the lifestyle we provided. That to answer your question, is just a series of small steps like we talked about. Incorporate this change first, then this one, and really try to adjust.

One of our 12 bullet points of optimal health is when your schedule, schedule. If you are that soccer mom we talked about, you get up in the morning, you make breakfast, kick your husband out the door, you take the kids to school, you go shopping, I don't care what you do, you have a schedule. Most of us have a pretty set schedule Monday through Friday. On those days, schedule your food. Plan ahead. Plan your food. Make it all Sunday, maybe, that's a family event in my house. Sunday afternoons, we come home and we make our food for the week as a family. Now my kids understand how to cook. They know what a protein, carb, and fat is even at a young age. They know these stuff, but when you're not scheduled, when it comes to Saturday and Sunday, enjoy yourself a little more. It's that rotational macro nutrient shifting concept that body builders use that really works very well in real life, where Monday through Friday the family eats a pretty regimented plan, Saturday and Sunday they go to pizza. They enjoy life. They have fun.

That's what makes a long-term success, you're not depriving or starving these people. You're understanding the hormone response to the food, how that food raises the neuro chemicals, how it makes you feel good. Understanding all that into a lifestyle plan is what makes it lasts and that's what I can brag, if I may, we have very good success of long-term weight loss. Because I tell you what, being a weight loss clinic, if you don't well, you don't have very much job satisfaction. Really focus on the long-term. I can help anybody lose weight, 30 lbs. in 30 days, no problem. The secret is, can you keep it off for the next couple of years?

Pedram :
That's the biggest challenge of the whole industry has obviously.

Dr. Willey:
Yes.
How Do I Reduce the Long-term Risks of Testosterone Treatments?

Pedram :
Quick question. When you're starting this kind of young to middle age guys on testosterone, and I know a lot of doctors have prescribed testosterone for men and women alike, how are you getting them to not down regulate receptor sites or the production of the stuff so that they can naturally produce it once you've given them that boost and they're off to the races?

Dr. Willey:
That's a great question. I think it's how you dose it, how you deliver it, and what the circumstance is. You have to … What I've seen, I call there's two types of low testosterone or what we call in medicine hypogonadism. Primary hypogonadism as you know, is where the testicles don't work, secondary hypogonadism is where the brain doesn't talk to the testicles to work, but I see something, Doc, in my practice, I see something I call normal gonadotropic hypogonadism. That is when the LH and FSH brain hormones are more normal, they're 2-3, 3-4 range testosterones low, that person, I tell my clients, "Well, the problem with you, Mr. Jones, is your brain can't see your balls because your belly is in the way. Let's work on getting rid of your belly. I'm going to supplement you with some testosterone at appropriate dosing."

I'm not going to super physiological, where I do turn that axis off, but if you dose it appropriately with either pellets, with taco creams and gels, a lot of different methods or delivery systems and you get them to adhere to that lifestyle so they lose that interference between that axis, mainly their belly, they do wonderful. I have no problem restoring normal testicular function when they follow our protocols.

Pedram :
Great. Great. Then how long before they start really shifting over and burning that belly fat and really seeing the difference? Because then you figure they're going to add lean muscle mass, they're going to start increasing endogenous T production and it just goes up from there, right? It's a win-win.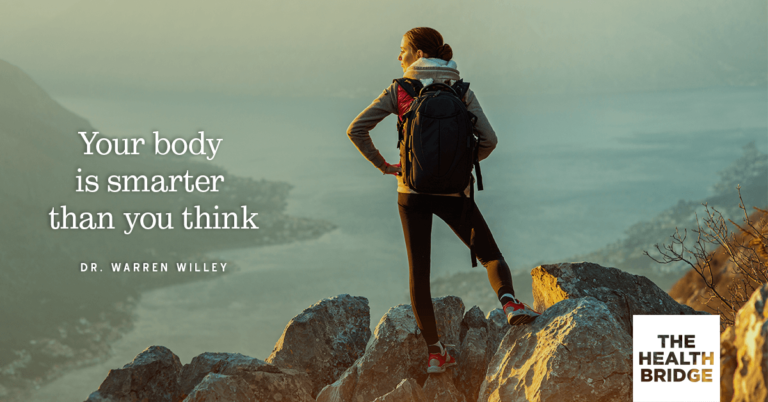 Dr. Willey:
Yes, sir. It's quick. It's within a matter of weeks they feel better. Their mood is better, cognition is better, sex life is better, which makes everything better, we all know that.

Pedram :
Totally.

Dr. Willey:
They get to the gym more often. They're more adherent to an eating program, especially if it's a little more strict upfront and they start burning it rather quick. It's neat to see. That's why I think there are such great benefit in testosterone in that right situation for the right client as a weight-related aid, because testosterone as you know, increases lipoprotein, lipase, it's the fat burner. That's why men, we can lose weight so much easier than our wonderful women counterparts. It increases interleukin content, it's the anti-inflammatory cytokine that suppresses all the inflammation. It just does so many beneficial things that it is a great … it makes phentermine look like water in guys. They just feel so much better they adhere to the rest of the program we give them and they do great.

Pedram :
What do you see with guys who have, say some leaky gut or some inflammatory processes where it's kind of a mixed bag, they got some belly fat, they got some adipose, but they've also got this gut inflammation stuff going on? Does this testosterone also help to just nudge them along and get their metabolic math working better?

Dr. Willey:
It does you know but … The good point in concert to it, I always work on people's guts, because you're right, everyone has a gut issue one sort or another.

Pedram :
You can't throw a rock in any direction without hitting leaky gut nowadays, it's everywhere.

Dr. Willey:
It's everywhere and I think it should be with the amount of antibiotics, the chemicals, even the food types and the food colors and preservatives that cause, that leak through the gut and cause the immune system to just get pissed off [inaudible 00:34:23]. You have to be aware of the gut and that's interesting because on another note, I do not get optimal hormonal response in men or women unless I have the gut. They get an initial benefit, but that benefit seems to be short-lived unless you take care of that leaky gut and that gut. Part of that is getting back to understanding the hormonal aspects of food, what does this food do into my body? How I respond into it? Do I need a new probiotic or a different probiotic? How much fiber or prebiotics am I getting? Where are my normal stool bowel habit?

Everything we take into account, because that's the one thing about truly individualized medicine, is I like to tell people, "My job is to take care of you from hair follicle to toenail and everything in between, including the psychosocial, the spiritual, the mental, all that plays a part in your success and your health, and yeah, you got to adhere and understand the gut health to do that."

Pedram :
Love it. Love it. Listen, I'm really happy to have met you. You've got such a sane clinical approach and it's just well-rounded and well-thought through, and I admire the work that you're doing, it's really great.

Dr. Willey:
Thank you, sir.
How To Follow Dr. Willey's Work

Pedram :
How can people find you? I know you're in Idaho, what do you got going on?

Dr. Willey:
Well, I'm probably out mountain biking at this time of year, but when I come to work you can call or e-mail us, we have a website called getwell3, it's G-E-T W-E-L-L 3, and for your listeners if they do a backslash well, W-E-L-L, they will get a free coupon code to go in and check out some of our menu related sites. Tons of videos on there with a lot of stuff we talked about, Doc, short 30 seconds, to 2, 3 minute videos that talk about the hormone aspects of food, how to incorporate food timing, what's the importance of breaking your fast first thing in the morning. A lot of information on there and people can develop eating plans based on their starting point, because there's some questionnaires that will help them figure that out. That's the best way to contact us and then from there, just clicking on the Contact, that getwell3 will come to me and my staff and we're happy to respond personally to anybody's e-mail.

Pedram :
Love it. Love it. Man, great, great, I love the work that you're doing and I'm sorry to keep you from the mountain bike this evening but-

Dr. Willey:
That's okay. It's all good.

Pedram :
I got to share you with our audience.

Dr. Willey:
No, I appreciate it.

Pedram :
Man, Dr. Warren Willey, awesome guy, doing some great work and doing some sensible methods in the weight loss realm. Let me know what you think. I'll see you next week. This is Pedram at the Health Bridge, bye.