Opioid Abuse
Opioid abuse is increasing at epidemic rates. More than forty people per day are dying from opioid abuse. An estimated 1.9 million people in the United States suffered from substance use disorders related to prescription opioid pain medicines in 2014. An additional 586,000 suffered from a heroin use disorder. (SAMHSA 2014 survey).
Dr. Debra Houry is the Director of the CDC National Center for Injury Prevention and Control. She is also a practicing physician. Prescriptions for opioids have quadrupled since 1999, with an accompanying increase in deaths. Half of these prescriptions come from primary care physicians.
That's why the CDC has recently issued guidelines directed to both physicians and patients that address this growing problem.
Opioids reduce the perception of pain by binding to opioid receptors found on cells in the brain
What The Epidemic Looks Like
The most abused and prescribed drugs are oxycontin, Percocet, fentanyl, and methadone. They're delivered as pills, injectables, or in some cases, by a patch. When doctors refuse to prescribe more opioids or the cost becomes too prohibitive, people turn to heroin. Heroin is potent, cheap, and accessible.
This means that this health crisis has also become a law enforcement problem. Public safety (traffic accidents) and prenatal impacts (pregnant, addicted mothers) are also growing concerns.
Most overdoses occur in Caucasian males over the age of 45. Heroin abuse has seen a dramatic rise in all age groups. We are seeing the most dramatic rise in the 18-25-year-old age group. Law enforcement and health care providers are using the drug, naloxone as an emergency treatment for overdose.
Opioids are most useful for short-term acute pain. There are serious doubts about their long-term effectiveness for chronic pain. In the meantime, excessive use of opioids means that the pain conditions require an increased dosage because of tolerance that develops to drug's effects. This leads to addiction and withdrawal.
That's why non-opioid alternatives should be the first line of treatment.
Solutions
What needs to happen?
Doctors and patients need to have serious conversations about the risks and benefits of opioid treatments.
Doctors need to become more aware of the signs of opioid addiction. This may require things like urine drug screening.
They then need to provide the appropriate treatment or provide the right referral. These drugs should not be the first treatment option.
When used, there should be a regular reassessment about the need for their continued use. Non-pharmacological responses such as physical therapy, peripheral nerve treatment, and bio- and neurofeedback should always be investigated and prescribed when possible.
States need to increase the sharing of information about responses that are working.
There needs to be an increased use of prescription drug monitoring programs.
Awareness/education campaigns should be increased in schools.
Increase research and access for Medication-Assisted Treatment (MAT).
Awareness and open discussion need to increase quickly if we are going to control the epidemic.
Interview notes from the show:

Pedram:
Hey, welcome back to The Health Bridge. Dr. Pedram here with a special episode. We're talking about something serious today. It is opioids and the problems we're having with prescription drugs. My guest today is absolutely phenomenal. We are talking to Dr. Debra Houry who is the director of the CDC's National Center for Injury Prevention and Control and also a practicing ER doc. I love that because she's actually still seeing patients, which makes a big difference.
Here's the problem. Prescription sales of opioids like Vicodin, Percocet, and all these things that we keep hearing about in the news have quadrupled since 1999. Now the CDC is moving to do something about it. More than 40 people die every single day because of this. It is serious. We have really gone too far and now the CDC has stepped in with some guidelines that we're going to talk about because it's become a problem. Dr. Houry, welcome to the show.
Debra Houry:
Good morning. How are you all?
Pedram:
Doing great. Doing great. Thanks for being here. I know you're in Atlanta CDC.
Debra Houry:
Yes.
Pedram:
What is the CDC's role in this epidemic?
Debra Houry:
The CDC will also protect the public 24/7 from different health threats, and that includes things like opioid overdoses. Specifically, with this topic I'd say there's a few areas we really see as the bread and butter for CDC. One of those would be tracking data and trends. You see us do that with many other topics. We'll look at the number of deaths, the number of prescriptions, and look for specific population, states, or areas to really target for interventions.
We also work directly with states and state health departments. We received an increased in FY16 and we'll be willing a national program with all the different states to really combat this epidemic. The third thing is tools for health care providers, so things like the opioid prescribing guidelines that we released last month. Really want providers to have tools at their fingertips to help address different health issues, and in this case opioids.
How Bad is Opioid Abuse in the US?
Pedram:
How bad is it? How serious is it? I mean, you guys are seeing the data come in. Obviously it's cause for concern. What's going on with it?
Debra Houry:
I think you mentioned that I'm a physician and so I see both sides of it. I have seen the numbers increase. I see it at the macro level, but then I also see the faces of this opioid epidemic. I've seen people come in and I've had to tell loved ones that they've lost a family member from an overdose. I've seen patients coming in with addiction and not realizing they're addicted and asking for different pain medications and having those difficult conversations. As well as, patients that do need pain medicine, and sometimes their medications aren't working with them.
I believe doctors are trying to do the best that they can. I speak from personal experience. When I went to medical school I wasn't trained a lot on appropriate prescribing and the risks and benefits of opioids and didn't know a lot about addiction and different pain options. Over the past 10 to 15 years we've seen an increase in prescribing. It's actually quadrupled in the amount of prescribing since 1999. At the same time, we've seen the death skyrocket to match that.
Pedram:
So these have been prescribed for patients who are in pain. Look, if you're in pain, they work great. I mean, this is what they're for, you have a herniation disc, you have severe migraines. I mean, there's people who have debilitating pain and these drugs are actually quite effective for that. But there's a point where it crosses over and then we're in trouble.
Debra Houry:
What I would say too is that the data for long-term effectiveness of these medications isn't that strong. If you look at acute pain the evidence does show these medications can be very helpful. For long term pain there haven't been any randomized controlled studies really looking at opioids versus placebo or no pain medication for over a year, looking at effectiveness. So we really can't say that they are effective.
Over the past few years we've had more studies showing the risks of opioids. I think it's really looking at the risks and benefits, what is the medical condition the patient has, are there either non-pharmacological options like physical therapy or biofeedback that might help, or are there other non-opioid medications. Some antidepressants like Amitriptyline can be very helpful for neuropathic pain. Non-steroidals can be helpful for inflammatory conditions. So really taking a step back and looking at the full picture.
CDC Guidelines for Prescribing Opioids for Chronic Pain
Pedram:
Now I believe there were 12 recommendations that the CDC's made. Can you get into that and what the key recommendations are?
Debra Houry:
Sure. I'd say the main recommendation is to start or to really utilize non-opioid medications, that opioids should never be the first line for chronic pain. When you read the guideline is doesn't say opioids should never be used. It just says that non-opioids should be the first line. That means non-opioid medications as well as non-opioid non-pharmacological therapies, again, like physical therapy, biofeedback, sleep, all that really holistic picture. When you do use opioids they should be used in conjunction with non-opioids. Opioids themselves should really not be given alone. It should be in conjunction with these other medications. That's our main recommendation.
The other really main bucket recommendation I would say is when you do utilize opioids start low and go slow. Start with the lowest dose possible that's effective for the patient, and if you do increase it, do it slowly and monitor the patient.
Pedram:
How is this different from how we used to do this? The other guidelines before this, were they just a little less stringent on that?
Debra Houry:
This is the first time CDC has issued guidelines, actually that the CDC's issued guidelines on this topic. There's been other medical societies that have issued guidelines, as well as some state medical boards, but they have really differed on what type of patients they're targeting it towards or which providers. Some are for pain specialists. Some are for specific types of patients. We really wanted to focus on primary care providers, as that's where more than half of all the prescriptions for opioids are coming from. It's one of the groups to where we're also seeing increases in opioid prescribing, and some other specialty groups are decreasing in their amounts of prescribing.
Pedram:
That's interesting. In the old days you'd go to a physiatrist, you'd go to an orthopedic surgeon, you'd go to a neurologist, some sort of specialist and then they would escalate up the algorithm. Now we're seeing over half of these prescribed on the family practice GP level. Is that accurate?
Debra Houry:
Yes. Many of these patients might have started off after a surgery with an orthopedic surgeon and then get referred back to their family physician for longer term care. I also think we've seen management of these conditions like fibromyalgia and back pain and migraine headaches and primary care clinics with the use of opioids. That's one of the areas to where there's been even less evidence that opioids are effective for a long term.
Pedram:
Is it the patient that's going through and asking the doctor for it? In some cases, is the doctor being lazy? I mean, to what do we attribute this? I mean, someone's asking and someone's prescribing.
Debra Houry:
I think it's a combination of many different factors, and I'd say one is a lot of physicians didn't know about a lot of the risks of opioids and didn't think about the long-term effects and how they can be really addictive. Patients also, I can speak from my own practice, when I would give somebody a prescription for Ibuprofen they'd say, "Give me a real medication," so not seeing something you might be able to get over the counter as a real medication, wanting something stronger, saying, "You don't believe my pain," when you do believe their pain. You're just trying to give them something safer.
I think it's really about educating both providers and patients about the risks and benefits. It is difficult to have some conversations with patients when they come in and say, "This is the prescription I want," to say this is what is best for you given that you've got neuropathic pain or you've got spinal stenosis, here are some different options that would be helpful for you. It takes a minute to write a prescription. It can take 10 minutes or longer to have those conversations.
Over the years I saw my own practice changing to where somebody would ask for a prescription and didn't like the one I wrote, I initially would change my prescription. Then over the years I started realizing I wasn't helping patients the way I really should be and could be, and so started talking more about patients about the risks and benefits and other alternatives.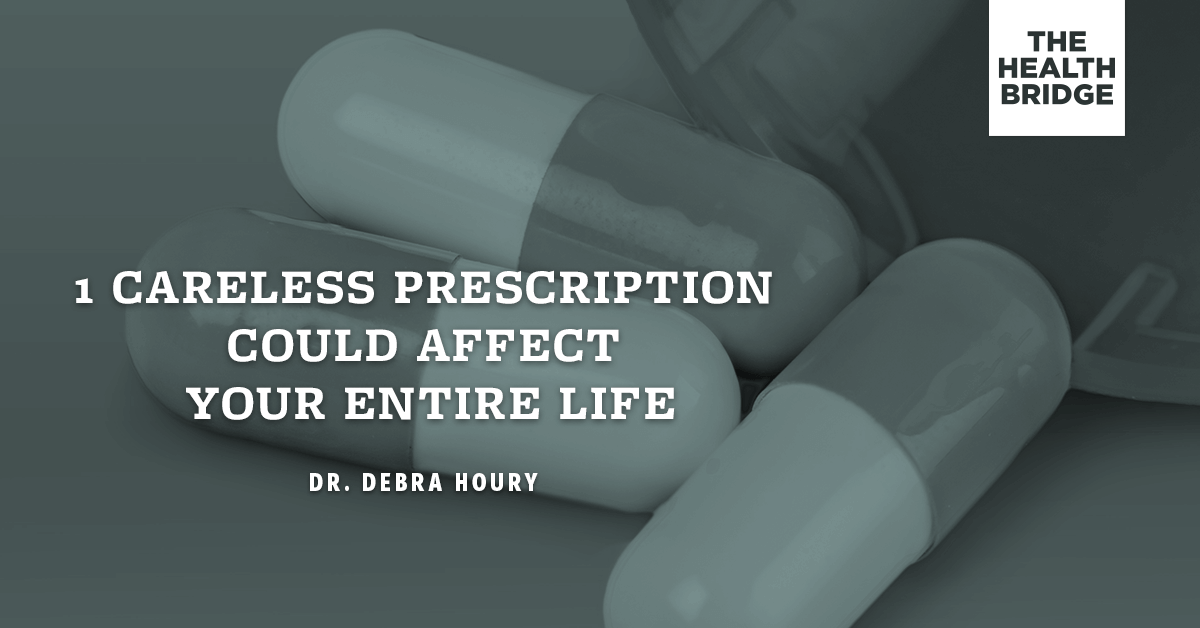 A List Of Opioid Drugs and Their Uses
Pedram:
We live in a society that just loves its instant gratification. People want what they want and they've been on the internet. It's a big challenge. Let's just define these real quickly, just for our listeners, OxyContin, Percocet, Vicodin. What else is in this class of drugs?
Debra Houry:
Methadone is also in this class of drugs. Fentanyl as well. All of them really have different types of delivery methods. Fentanyl you can actually have as a patch. Some of these other medications can be pill or injectable. But I'd say the ones that you mentioned are the most commonly prescribed.
Pedram:
What are they usually prescribed for, like what conditions?
Debra Houry:
I think that's one of the things we need to look better at, is where the evidence best for these different types of conditions. For acute pain after something like a fracture a lot of medications like Vicodin or Percocet could be very helpful in the short term. Longer term these medications do not have, they're not shown to be as effective when you look at long-term randomized controlled trials.
Part of that is because you can get tolerant to these medications, and so over time the medication you thought was helping your pain, you now require 10 times the dose to get that same effect. Essentially you start not having the same effect from the medication, and if you stop taking it, you can start withdrawing. That's very unpleasant and uncomfortable for patients. Some will go on to be addicted to it as well.
I would say you look at the risks and benefits for each patient. For somebody requiring palliative care the risks of opioids are not the same and the benefits are probably greater for them to use an opioid. Again, looking at each specific patient and each specific condition.
Opioid Abuse and Addiction
Pedram:
Yeah, it's tough because, first of all, when you're in pain it's something you don't want to suffer. Some people don't know the threshold of what point that medication is actually going to be helpful versus put them in Betty Ford. It happens very quickly. One of the things that I've seen over here it's a big problem in Southern California, it's a big problem everywhere is it's also become a party drug. There's a lot of kids stealing it from their parents and taking off and finding ways to get it, which I'm sure isn't helping these statistics.
Debra Houry:
No is not helping the statistics at all. Actually we found that 3 out of 4 heroin users had been abusing prescription drugs before. That's the issue, is people go from one opioid to another. That's why we really want to make sure people are not starting these drugs unnecessarily because they are addictive.
One of the other guidelines is really about when you start a patient on opioids you discuss the risks and benefits with them and then you reassess them, really much as you would with any other long-term medication, particularly one that has risks anywhere from every few weeks to every 3 months, depending on the dose and the type of opioid given.
Pedram:
We had this big problem back in my practices when we first brought on a physiatrist, which is kind of a pain management specialist. All the sudden a different type of phone call started coming into our office, and it was people just saying, "Hey, you know, my name is John Smith. I'm calling for my refill," and my staff would be scratching their heads and trying to figure out who this patient was. It turned out he wasn't a patient of ours. It was always someone trying to dupe a doctor's office into a refill to go get their fix. This is obviously a big problem all over the place. Is that part of the solution, is to really control the refills and really control the flow of how often this stuff can get out? I mean, your first bottle gets out there, but then afterwards got to talk to me?
Debra Houry:
I think we don't really support giving just refills unnecessarily. You would re-assess the patient. We understand that. In rural areas just sometimes schedules don't work to where that patient can't come in time to get that refill. But we have a checklist on our guidelines, and it says if you can't see the patient in person, make sure their follow-up appointment is rescheduled within a short period of time when you do give that one refill, but you don't make it a continued habit.
I would also say there's 2 really useful tools that we mention them in our guidelines. One is the prescription drug monitoring program. Check that before you write an opioid for the first time, and then checking on a fairly regular time, for maybe every 3 months, every 6 months, depending on how it is in your state because some states have more user-friendly PDMPs than others. But this will tell you, is my patient getting opioids from another provider?
The urine drug screening test is also helpful. You can see if a patient is diverting opioids if they're taking other medications. There has been questions about, is this a violation of patient provider trust and confidentiality, but I view it as something as with Coumadin. Before I start a patient on Coumadin, I want to know what their PT/INR is. Before I start a patient on a long-term addictive drug I want to do a urine drug test and just monitor it the same way. I think we need to think of it in medical terms versus stigma. We're doing this for our patient's health.
What Can Doctors Do To Fight Opioid Abuse and Addiction?
Pedram:
The flip side of that, addiction is it devastates your family, it devastates your brain, it devastates your physiology. I mean, it's really, really ugly, and it's not something we wish upon anyone, let alone the people that we've sworn oaths to take care of. It is our responsibility to care of that. What's the doctor's role in making sure the patient isn't harmed? Because the challenge is with health care and managed care and all the issues that we have today is that no one's got time to sit there and talk to patients, no one has time for anything, and it's just become such a stressful kind of debacle that doctors are struggling to keep up on charting, let alone pay attention to like when this person's refill was. So how do we slow your role a little bit to make sure that this doesn't happen over and over again?
Debra Houry:
I think we go back to the Hippocratic oath of first do no harm, so as simple as that. I mean, if you're prescribing a medication that has an addiction potential and truly a fatal consequence, you need to be monitoring your patient. So when they come back in ask how they're doing. This is really involving the patient. What is their quality of life? It doesn't mean just using a standardized tool. We do have one called the PEG that we list on our checklist, but it's also things like can I go to the grocery store, can I play ball with my kid, things like that, what's important to the patient.
We also made a point though of not screening patients and saying somebody is at particular risk for addiction, because with opioid medications anyone can be at risk for addiction. What we want providers to do is recognize when the patient is starting to exhibit addiction or if a patient comes with an addiction to then refer them or to start medication assisted treatment for patients.
Pedram:
There's a lot of ways to deal with this now. I mean we know a lot more about this today than we did a decade ago. Obviously it's become a problem. No one thought this would be a street drug and all the problems that we're having across the board in this. People have had blind faith in their doctors. How much do we need to question the MO, not the MO, but kind of just the rationale and the decision making of our doctors? I'd say 95% of our listeners are normal people who go to doctors. This isn't a doctor to doctor thing. So how do you know if maybe your doctor might be being lazy?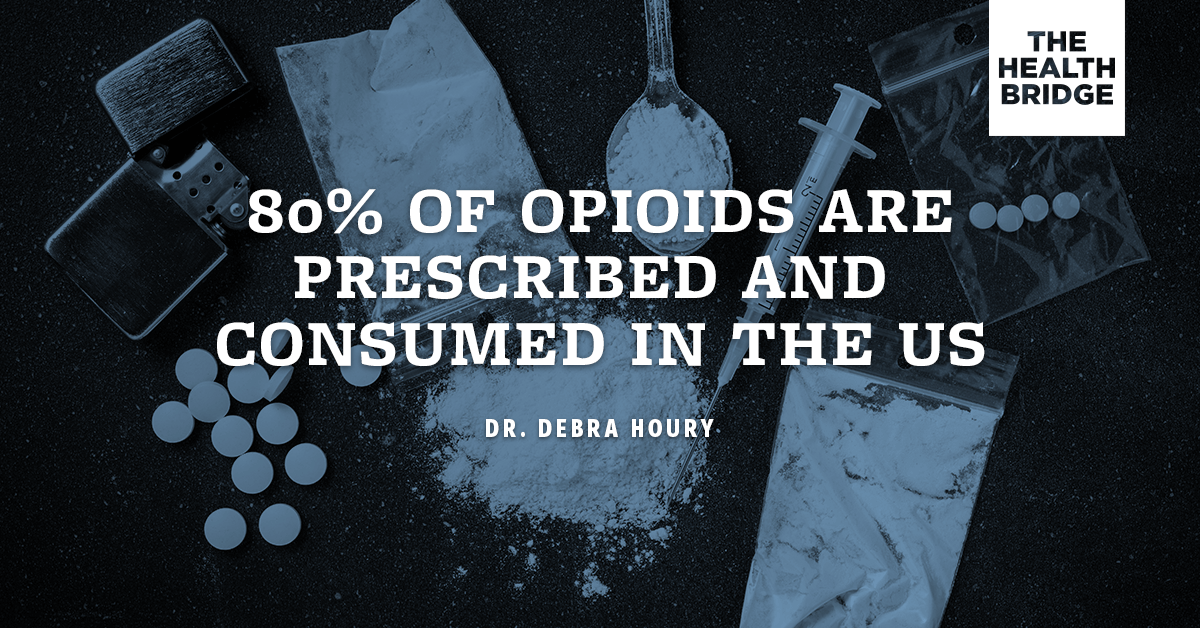 Debra Houry:
I wouldn't say that the doctor is being lazy. They might just not be as informed about some of the more current risks of opioids. Through these guidelines we're working with different medical organizations to see if there's ways to get them really integrate into electronic health records to where there's props for that, to get different organizations to include it in their journal publications, physician newsletters, to make sure there's a lot of awareness about it. Then this summer we also hope to do a communication campaign for patients and the general public around the risks of opioids so that they also know ask your doctor.
I'd view this as a 2-way street, that patients should say to a provider when they're given a prescription, "How will this impact me," and providers need to be able to answer, "Here are what your risks are and here are what the benefits are." We probably haven't been doing a good job of that as providers until it became more aware of these risks of opioids, so now it's the time to really start doing that. Patients should feel empowered to ask their providers.
Who is Most at Risk for Opioid Overdose?
Pedram:
This thing just came up on a ground swell, it's like everyone is siloed in their own little universe doing what they do and now it's just created such a tsunami of news that that is obviously all kinds of concern, that now obviously we're talking to the CDC about it. Like this has become a thing. Are there any kind of age demographics or anything we're seeing where people skew towards more addictive personality, more addictive behavior in this?
Debra Houry:
I wouldn't say that there is a particular age group for the addictive behaviors, but when we do look at overdoses we're seeing them from opioids, the prescription opioids. We're seeing them in Caucasian, Non-Hispanic men 45 and up, is where we're seeing the highest rates of overdoses from prescription opioids. When we look at heroin and the recent increases in that we're seeing really dramatic increases in almost all age groups and demographics, but really strikingly in the youngers, like 18 to 25 is where we're seeing a lot of really dramatic increases.
Pedram:
That's the party drug recreational piece, or is that also medically derived from the start, or we don't know?
Debra Houry:
We don't necessarily know and it can be both. I think a lot of it too is that heroin has become much more accessible in this country and is much more potent and it's become relatively inexpensive. If somebody tried a prescription opioid whether for medical use or for non-medical use and then wants to get something with a similar feeling, they can go on to take heroin or fentanyl.
FDA Requirements for Labeling of Opioid Drugs
Pedram:
Long cry from when I was growing up. Things are different. The FDA also came up with a new warning label requirement around the same time, about a week after that, for opioid painkillers and the risks of that. Do you think that that's going to have any sort of impact? Obviously it's helping in the right direction.
Debra Houry:
I think everything helps at this point. The Secretary has been really, really instrumental making sure we're coordinated across all the different federal agencies on our position on opioid and how it can make a difference. I think FDA is doing really an important step to really share the risks and benefits of opioids with patients. This is almost like the surgeon general's warning years ago when it was put on cigarettes about the risks of cigarettes. Now people are aware of what are the risks of opioids.
Pedram:
They should be. Then the challenge is the other side of the spectrum, so the doctors. Is there any pushback from say the AMA or any of the state boards to say, "Hey, listen, this is just more of you encroaching and how we do our thing?"
Debra Houry:
We had a public comment period when we developed our guidelines and we received 4372 comments. It was one of the largest number of comments received at CDC for a guideline, and we received 160 medical organization or community organization letters. The majority were supportive. There were some that were not supportive, concerned about autonomy, legal implications, things like that, but the majority of medical organizations were supportive. I believe the American College of Preventive Medicine, American College of Physicians, American College of Emergency Physicians, American site of Addiction Medicine were among the ones that came out within a day of our guidelines being released with press releases supporting these guidelines.
Pedram:
Great. This is obviously something people want and need out there. It is a big challenge. I mean, if you're on the front lines it's so hard to know if someone's playing you or actually in pain, and so how do you assess that. You got 30 other people in your waiting room and you're just trying to help people. It's a challenge. It's a challenge across the board. What about big pharma? Are they for it? I mean, it's a label, it is also a guideline. Does that hit them in the pocket book, or is it something that they're also co-operating on?
Debra Houry:
To be honest in over 4000 comments we did receive some from pharmaceutical companies for many different facets of the guideline. It's hard to say really what their view on all of this is. I think it depends on which medication they're making. I think this is a great opportunity to really look at new research into non-opioid medications as those we've really heard a lot from patients about the lack of other options. So this is a great time and need for pharmaceutical companies to look at other non-opioid medications and development in that area. I think just really keeping in mind too that these are guidelines. They're not regulatory. I use many different guidelines in my practice, and it really depends on the patient in front of me and if it makes sense.
Pedram:
I guess the end of the road on this is to really shift consciousness and shift the perception of this so there's more awareness on side of the end user and the physician. Do you see that happening already? Is that going to be a long road to hoe?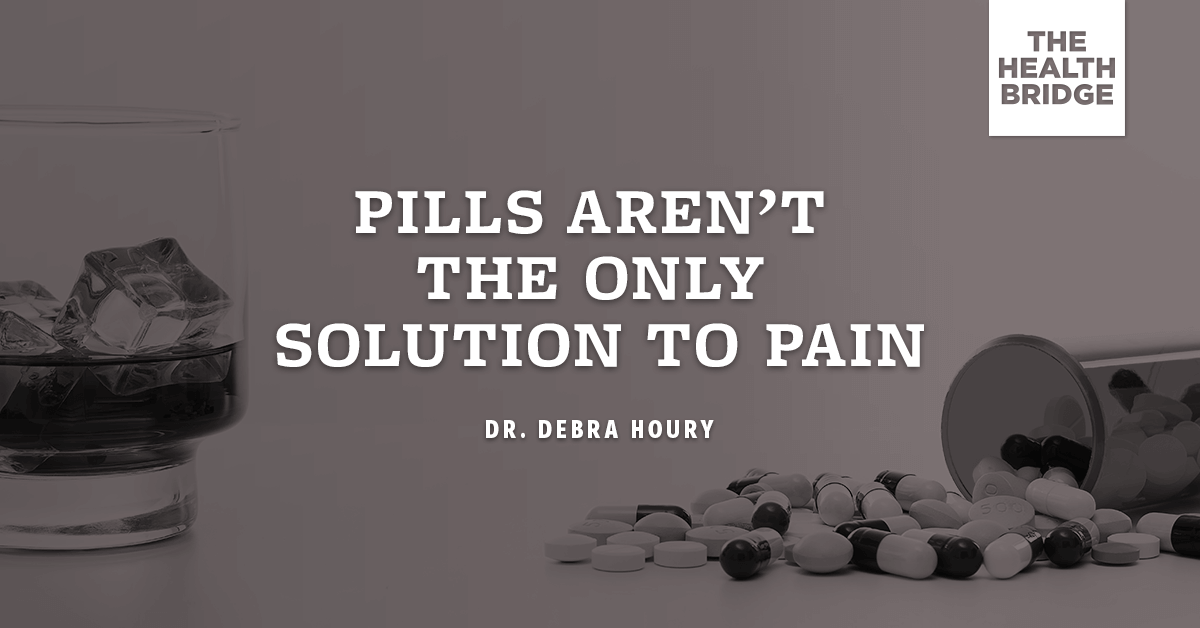 Debra Houry:
I think it's a long road because of where we've gotten ourselves into. I mean if we've quadrupled the amount of prescribing from we were in 1999, and if you compare us to other countries, 80% of opioids are consumed in the US compared to other countries in the world. That being said I'm very optimistic that we can really turn this epidemic around.
I think the partnership of all these different medical organizations, the comments I read from physicians on the frontline saying, "We need these guidelines, we need to be able to communicate with our patients," and the stories from families who lost loved ones or had people dealing with addiction, asking for advice on how to really address this. We did hear concerns from patients saying, "Opioids are what work for my pain." We want to really be responsive to patients and say, "We're not trying to cut you off medications, but we do think it's really important for a provider to talk with you about the risks and benefits, and you be part of that decision."
What is Being Done at the State Level?
Pedram:
Yeah, and that's the challenge, is like, "No, look, no one is pulling the drug off the shelves here. We're just opening up a conversation about the risks and the rewards of using such things." Look, the opioids have been used since time immemorial in different forms for pain. I mean, they work. But the problem is they're addictive, and so it creates a whole other piece there. What about the states? Are they in on this? Are they supportive? I'm assuming they're picking up a lot of health care bills.
Debra Houry:
Through one of our state programs it's called a PDO Prevention for States where we're funding different health departments to really institute different interventions around opioid prescribing as well as health care interventions, states, they're on the frontline, they're seeing these increases, particularly if you look at groups like Appellate or the Northeast where they're really being hit hard, states have been really receptive to the guideline, as well as just different ways that we can partner and look at policies that they're implementing in states so we can evaluate if something's effective. Florida really looked at their pill mill laws and changed them and saw a decrease in overdoses. So looking at what policy states are implementing that are effective and then sharing those with other states.
Pedram:
Kind of reminds me in a way of the … We had the crack cocaine epidemic in the 80s. Then from what I understand, you know this way better than I would, is then they can swim upstream and started just preventing the DARE programs and all sorts of kind childhood awareness programs. Within a generation or 2 we saw a real dent in that kind of crisis. Is that also … I mean, the problem with this is it's not just like a cool recreational party thing. At any given point you bang your knee, you go into your doctor, you can very well fall into this challenge as well. So it goes across all ages.
Debra Houry:
Absolutely. I think what makes us different too is that a lot of times when you get medication from a provider you assume it's safe and that you need it. So questioning again, do I need this medication, what are the risks and benefits, that it may not be safe, it can be addictive, and depending on what painful condition you have that may not be the best treatment for you.
Pedram:
There's so much cool stuff out there now. I mean, acupuncture has been there forever. It helps a lot of people. There is biofeedback like you mentioned. There's neurofeedback. There's all sort of crazy like transcutaneous scalp stimulation and all sorts of stuff that lands on my desk that has interesting promise that is non-addictive. It may not be as effective, but long-term, hey, listen, you're not addicted to a drug and you could manage your pain. That's a conversation that we need to have.
Debra Houry:
And actually many of those treatments can be more effective than opioids.
Pedram:
Yeah, exactly. That's also a piece of it, right, is just taking a cold hard look like you mentioned at the long-term efficacy of the stuff. I mean, short-term, hey, look, it helps, it takes the bite off pretty quickly, but if you're still on an opioid 2, 3 years into a condition, that's kind of a slippery slope. I think that's a big problem with what we're talking about here. What about the public? What can we all do in the public to bring this to light, the stories that can be shared, how can we get this out there?
How Can I Help Raise Awareness?
Debra Houry:
We are planning on doing a public awareness campaign this summer. I think people sharing stories is really important. Last year we had a social media campaign. It was called hashtag RX problem and people shared their stories on Twitter about loved ones that had died or their own personal stories of addiction. That was really powerful because it showed somebody you might know or somebody in your community sharing their stories. It went viral. Lots of retweets and lots of people participating.
I think the more we can do things like that to get the message out. I also think that the public should really feel empowered to speak with their providers about what is the best treatment option for me and what are the risks and benefits of an opioid when they go in. As much as you would with any medication. I think really thinking from that mind frame is important. If you suspect it in a family member or a neighbor, ask them, because we really want to make sure if people are addicted to these medications so they get help.
Pedram:
Then who do you call? Let's just say you have someone in your inner circle, you suspect it, you start to realize that maybe it's gone a little too far. Is there resources that are hotline? Do you call their doctor?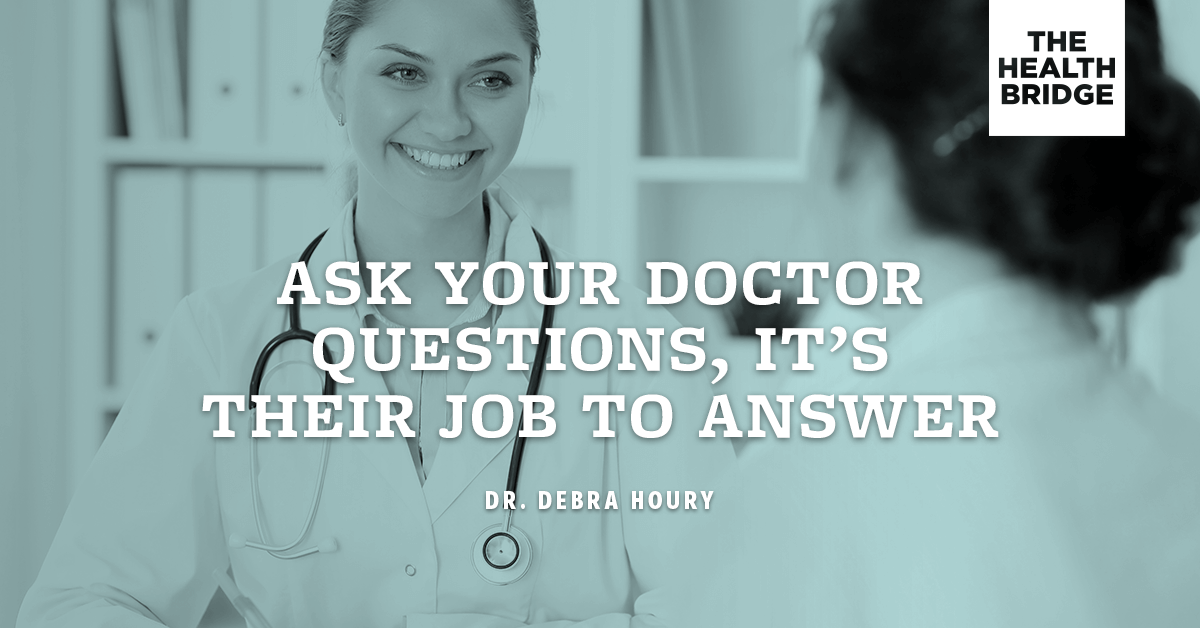 Debra Houry:
The SAMSA, the Substance Abuse Mental Health Services Administration, their website has many different resources including to where you can look at your zip code and identify a provider who can do medication assisted treatment near you.
Pedram:
Great. Then in terms of these CDC guidelines, I'm assuming most of this went straight to physicians or physician offices. Is there a resource on your .gov or something that people can find?
Debra Houry:
Yeah, cdc.gov/injury and we have all the topics for Injury Center are there, as well for on our drug overdoses, and there's information on there for the public too.
Pedram:
Great. Dr. Houry, thank you so much. This is really important work. If you're on the front lines you're seeing it way more than you'd like to see. If you're listening to this right now and you're like, "What, I don't know what they're talking about. This doesn't relate to me," first of all you wouldn't be here this long in the conversation, but more importantly, you've got to understand that this is happening around every corner, every … You walk into the mall. There are people in there that have this problem right now, and you wouldn't be able to know it. So it's time to bring the awareness up.
Debra Houry:
Absolutely. I hope today that this saves at least 1 life and makes the awareness out there that much more so, and really appreciate the opportunity to have this discussion today.
Pedram:
Thank you for doing the work that you.
Debra Houry:
Thank you.
Pedram:
All right, you heard it from the source itself. This is obviously a problem. We're going to put links to where you can get more information. If there's someone in your life that you suspect has a problem like this, or if you have a problem with addiction, with painkillers, with opioids, with any of these things that we've been talking about, there is help, there are resources, there are other ways. Now is the time to get out ahead of it. Just waiting a little longer is just going to make it that much more difficult. We're going to get links in there for you. Thanks for being here, Dr. Pedram, The Health Bridge. I'll see you next week.