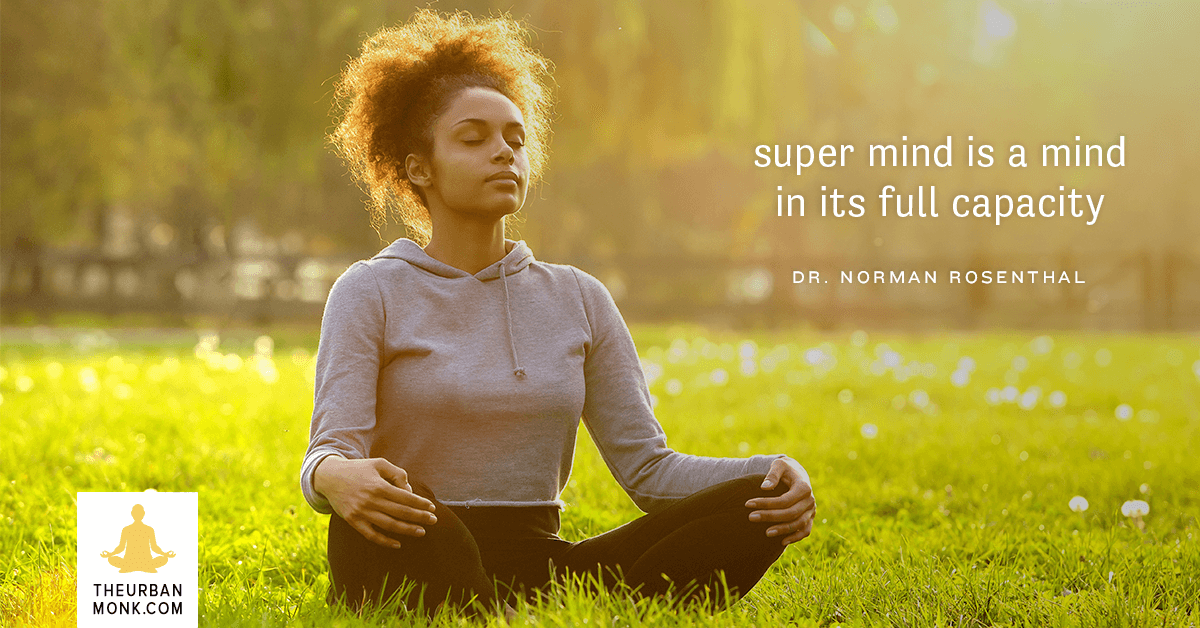 The Super Mind
Today we are talking about mediation and specifically, transcendental meditation. Dr. Norman Rosenthal is a psychiatrist at Georgetown University and is really doing some digging in the world of meditation and what it's doing for people in amazing ways. His book is called The Super Mind. And what he means is that it's the mind in its full capacity where you are performing, creating, and acting in the best way that you are capable of with your faculties. It's an incremental developmental process that involves an expansion of consciousness which allows your mind to grow organically and naturally because it is following a process to get there. Because that is what life is all about, it's all a work in progress. It's about the journey, not just the end result.
There are many forms of meditation, they don't all fall under the same umbrella. You might be doing mindfulness, which is a process where people are encouraged to focus on things moment by moment and experience that in a very conscious way. Transcendental is not that at all. Just to break it down for those of you that don't know what it is exactly…it's sitting down, closing your eyes, and thinking a mantra which has been given to you by your teacher. Then you access a different state of consciousness. Mindfulness does not claim to shift consciousness or expand consciousness. TM is about the growth of consciousness and how it can slowly move throughout your day.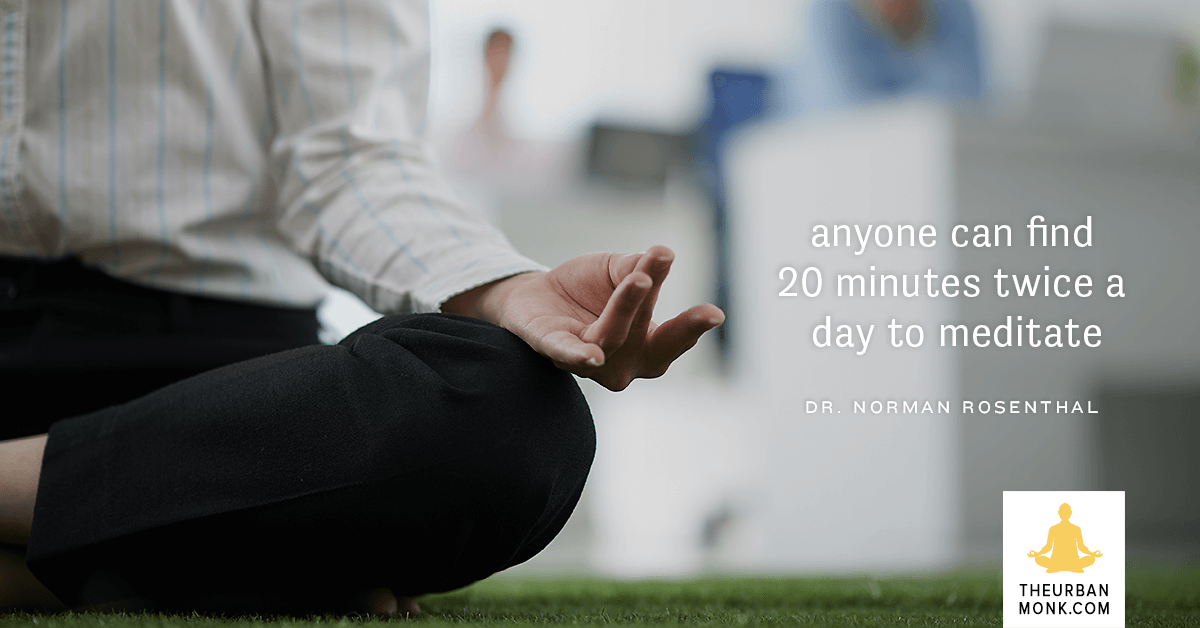 Overall Better Health
Dr. Rosenthal has studied mediation for many years and says that we can cultivate and grow this thing called consciousness and it can better our lives. TM can help you deal with all the stresses that we take on in our society on a daily basis. And in his studies, he has found that TM gave people overall health benefits that were in distress in various circumstances who were dealing with anxiety and post emetic stress. It's also done wonders for people with addictions. But also the cool news is that you don't have to be experiencing a negative situation in your life to seek it out. Dr. Rosenthal says that TM can be for regular people who are seeking to stretch their limits and experience life at 200%.
Dr Rosenthal thinks that the medicines that we all use and depend on in the Western world are wonderful things. However, we are way too dependent on them. We always go straight to the bottle to fix our pain. But what about handling it in a different way. There's acupuncture and then Meditation itself. He feels that when he has a headache or sinus pain and sits down to meditate, that it gets better or goes away. His goal is to blend the big accomplishments of Western Medicine and have it work in tandem with other practices like TM to solve problems with our overall health and well being. We can enhance and boost our spirits in our lives by introducing these practices.
The Stages
TM is about a perceptual shift. And it doesn't really happen overnight. It's different for everyone. Dr. Rosenthal says that the path to cosmic consciousness develops over time. He says things will begin to emerge like piecemeal and then one day, the whole world gets revealed to you. It's like being in a dark room and then one day, the lights get turned on and you see everything in it that you didn't even know was there. It's something that is gradual and then, watch out…boom, it happens! TM is about setting aside 20 minutes twice a day. Everyone can find 20 minutes in their day…even if they have to wake up a little earlier to find it.
Original story with transcripts can be found at www.theurbanmonk.com