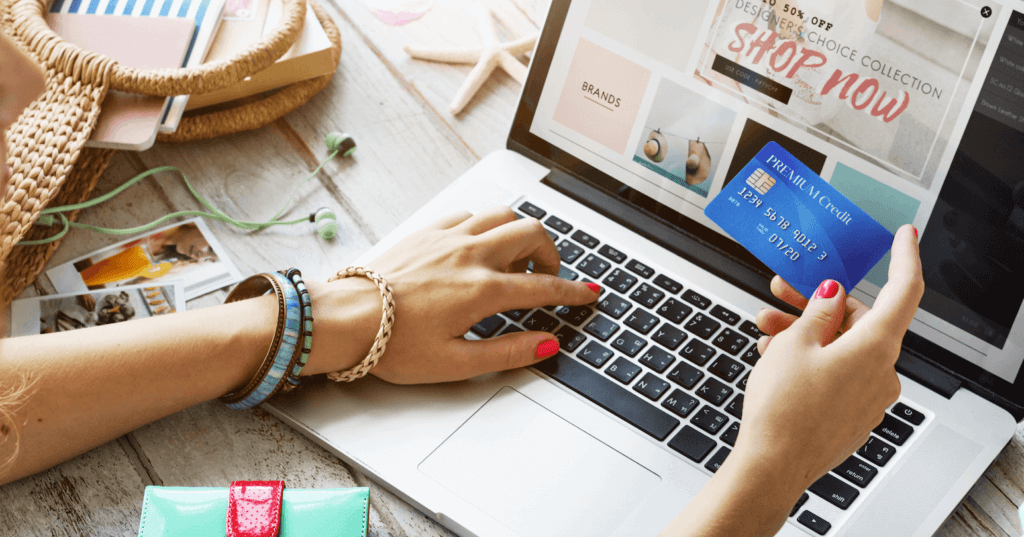 We are one click away from a trampoline
Never before have we experienced such access to anything and everything at our fingertips. We have transitioned from radio and tv dictating the new and necessary gadget to a vast commercial empire on our laptops and phones that feels endless. Researching the best, cheapest and most unique that we can afford. This cutter stacks up on our counters, bursting from our closets and keeps our mind bogged down.
Soft drinks and fast cars
These things sell the illusion of happiness. This can create a feeling of discontent, always needing the next new thing, knowing the most current information and filling our calendars with a mile long to do list. This constant busyness is an indication that we need to de-clutter from this madness. A simple act of taking a media fast and unplugging from social media or your news feed for a weekend can really bring you back into the present moment to appreciate your own thoughts and see what needs to be reorganized in your day to day.
Is your closet still home to that neon high school windbreaker?
Assessing whether you need or want the items you encounter. Have you used them in the last 30 days? If not, you can distribute them into: things I want to keep, things I want to give away, things to recycle or just plain trash. Repurposing your items can make it easier to let them go like donating them to a shelter or a friend.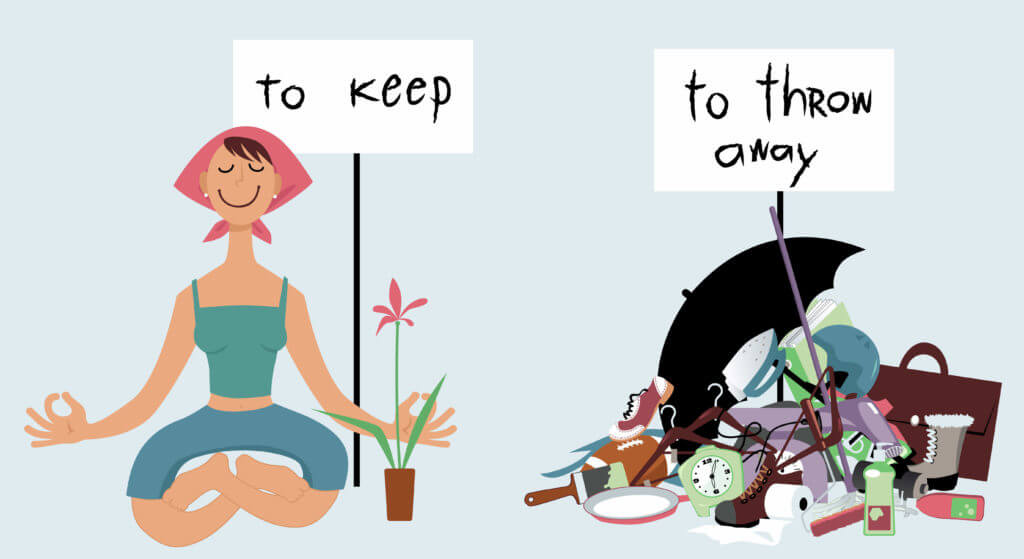 Making a conscious effort to say no
By limiting our commitments, we allow more time and focus for what is important. Using Meditation to calm the mind and achieve inner peace can deeply transform the way we think and respond to situations that arise. Practicing emptying the mind, having awareness of thoughts and connecting to what is truly meaningful in our lives can allow the chatter to fall away so our deep thoughts can bubble up to the surface. This can allow the mental space to get organized by writing a to do lists and breaking down tasks into a more manageable, friendly size. Gratitude is our ace in the hole. When we focus on being grateful for what we do have, the need for grasping and filling our homes and minds with stuff subsides.