After driving Joshua to soccer practice, you have to shuttle Bethany straight to ballet class … and Taylor needs a haircut, but only after you stop by the grocery store. Or maybe you can scrap the trip to the store and get takeout.
These days, life is a whirlwind of to-do lists and obligations. We often forget to live and enjoy who we have around us. Next time you start feeling overwhelmed, take a deep breath and follow the advice of Alex Jamieson, an expert on natural weight loss who also happens to be a mom that finds creative ways to connect with her young son.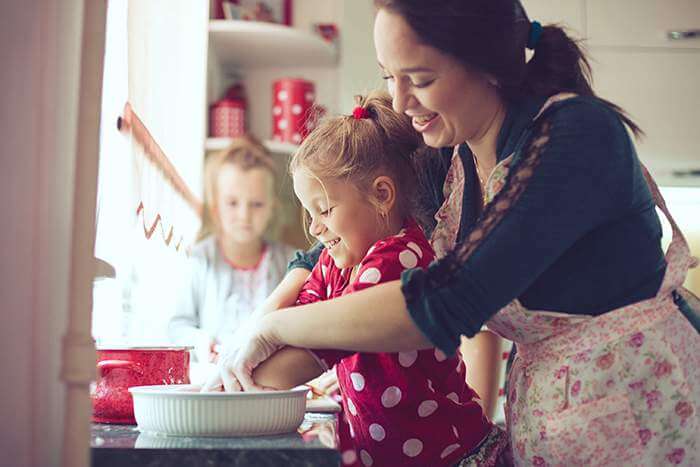 Cook: Get your kids involved with the kitchen at a young age.
Jamieson learned from her aunt and uncle how to teach children about cooking – they raised three sons who could prepare a dinner for five, no problem.
Start with having your child help pick a recipe. Next, he or she can learn to read it, and later help you figure out what ingredients are needed. After that, your child can help you buy the food at the grocery store.
"Every time they get a little bit older, they get more cooking responsibility," she says. "Even a 2-year-old can dump some pre-measured spices and stir [them] into something, and even 6, 7-year-olds can use a child-safe knife to help cut up zucchini or something really simple like that. They love it."
This tip has worked in Jamieson's own home splendidly.
"My kid is now 7-and-a-half, he made his own breakfast by himself from start to finish today," she says. "I didn't have to say a thing. It was awesome."
Garden: Teach your children how to grow some food.
Coming from a long line of farmers, Jamieson learned early on how the natural world works. Even in Brooklyn, New York, where she lives, she's found a way to create a small garden, which her son helps her tend.
"I have pots of tons of herbs, and even some berries, and cucumber, and a little pumpkin; and my kid, every spring we go plant seeds," she says. "He watches me throughout the spring and the summer and the fall, and he goes out, and his job is [to] pick which cherry tomatoes are ready, go get some basil; so he knows which herbs are which. Even that little bit of knowledge is so basic, it's a Life Skills 101, to be able to know how to grow just a little bit of your own food."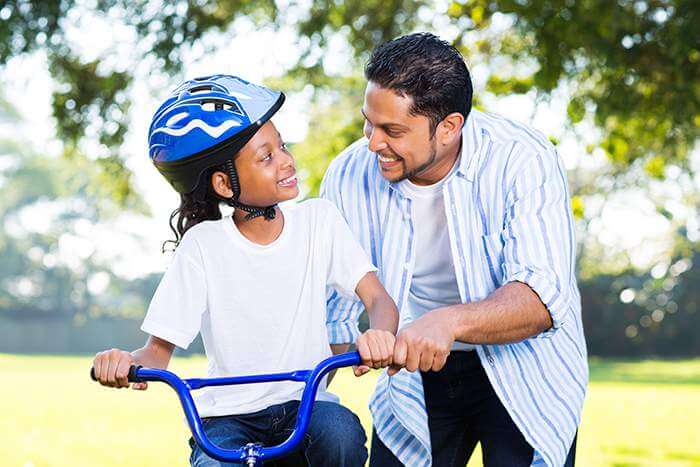 Ride a Bike: Combine exercise and quality time by either riding bikes together or taking your kid along for the ride.
"For the last five years, I've been riding him on my bike to preschool, then kindergarten, now elementary school," says Jamieson. "We ride at least a couple of days a week, and it's about a six-mile trip round trip; and man, he is getting heavy."
Jamieson not only uses the time for exercise, but also talks with her son and really shares the experience.
"I have one of those bike trailers, and he sits in the back there with his backpack and his little clean canteen of water and a book, and he's getting in his reading time," she says. "Every time I stop, I look over my shoulder and we can talk, like, 'Hey, how's it going back there? What's going on?' We'll point out stuff and chat along the way."