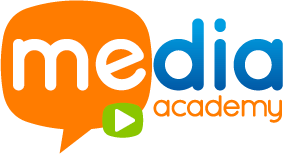 Whether you're currently a business owner or want to start a socially conscious business, you KNOW you have to have a rock solid online presence… and that's a HUGE problem.
You know you need to build your brand online, but if you don't
avoid the pitfalls it can be a very costly lesson to learn.
How Costly? Keep Reading.
It's madness.
On this page you're going to learn about something I created specifically out of utter frustration, emptied bank accounts and disastrous attempts at building something every single business, and potential business on the planet now needs… and that's
An internet presence.
And not just "presence" if you're going to compete in the world of business these days, and specifically if you're building or expanding a socially conscious business, you MUST have the skills and resources to build an EMPIRE online.
And that's a problem.
Building a socially conscious brand online comes with some hidden hurdles that if you're not careful can leave a 6-figure hole in your pocket. $50,000 for "technology", software, $100,000 for "consultants" – and then you realize you've literally got nothing to show for it.
Nada, zilch.
No raving fans, no audience begging for your products, no sales.
And the reason I can say this with utmost certainty is because it happened to me.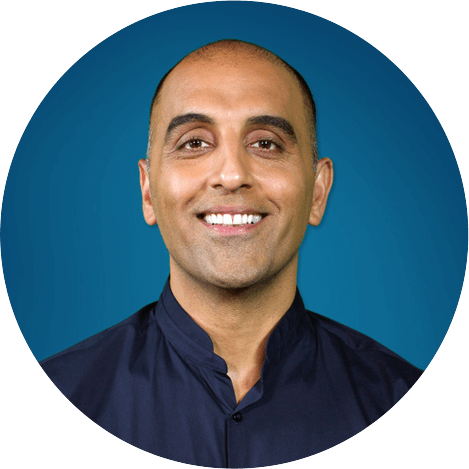 My name is Dr. Pedram Shojai and I'm the founder of Well.Org. I'm a Doctor of Oriental Medicine (OMD), and Taoist Priest, Chi-Gung master, author, and Kung Fu world traveler.
I recently produced the movie "Prosperity". I produced the movies "Vitality" and "Origins", wrote the book Rise and Shine and the NYT Best Selling book, The Urban Monk.
I'm the creator of the top rated podcast "The Urban Monk" and have my newest book, "The Art of Stopping Time" hot off the presses. We have two TV shows coming this year and a whole host of other successful projects, courses, and events.
Well.Org is the wellness content provider to over 1.3 million people in more than 2200 corporations in the US and that number is growing every month. We provide consulting, rich media, videos, magazines, and a whole host of other supportive services to companies in need.
My intent in starting Well.Org was to help make the world a better place and empower people to find health and happiness.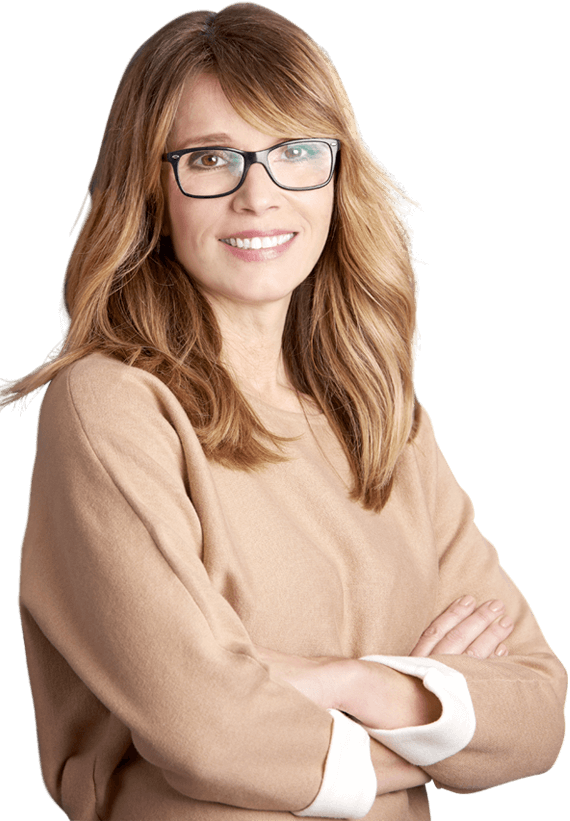 What's MY next step?
I know it can be super frustrating trying to figure out what "needs" to be done for your business.
There's seemingly too much to do and not enough time to get it all done. Technology is changing the world faster than we can keep up with it and that creates a lot of stress.
"How can I keep up with it all?"
That's where outside players jump in with their million dollar "answers". They prey on people who are lost in the woods…taking their hard-earned money on monthly retainers that eventually end up breaking people's backs.
There are thousands of consultants our there pretending to know what they're doing and the often give bad advice.
How do I know? I've paid for it. I've run those miles.
I was a physician with a message wanting to change the world but has no technical know-how or web experience…I started Well.Org as mission-driven business designed to change the world. We then hired people to "consult" for us…

All told, it cost us over $500,000 to finally get Well.org where it needed to be and create the kind of leverage and presence we have today.
$3000 a month here, $10,000 a month there… it all adds up pretty quickly, especially if you're NOT getting it right
Well.org has spent $3,000-$10,000/month on media consultants to get it right.
And it's not JUST the money.
It's the time, frustration and pain that come from thinking you're doing everything right and then discovering not only that you did it wrong…
But that you really don't have the first clue about what's "right."
And it's not just us. We've met hundreds of brilliant entrepreneurs along the way who've tossed good money after bad hiring "online consultants" one after another with little return on the investment.
There are thousands of socially conscious businesses with GREAT products and messages who know they need to dial in their online strategy… but don't know who to trust anymore.
If that is the sand trap of despair, then we're here to build your bridge right over it. We don't want conscious businesses to get stuck and struggle in places that can be avoided.
Nobody wants to be "the best kept secret" in their industry. Especially socially conscious entrepreneurs looking for ways to truly help people!
If you're struggling as an expert, teacher, coach, health practitioner, or entrepreneur on a mission for change now is your time.
If you have:
A message you'd like to share with the world
A desire to bring health and wellness to people around the globe
A passion for creating change in the way we do business
A certainty that now is your time
A desire to grow your business along with your message
There's a sea of change going on in businesses across the globe as more and more entrepreneurs just like you bring passion and purpose together to create socially conscious businesses like the ones we showcased in Prosperity the documentary.
As a conscious business owner you've got a unique opportunity facing you right now.
Over the next several years businesses aligned with global purpose will be in a position to not only thrive, but explode with potential… but you're going to have to MASTER the internet and online media to get where you truly want to go.
It means greater leverage and monetization for your business all while getting the thrill of connecting with a wider audience and being the force of transformation you know you were born to be.
Here's the thing… if you don't learn this vital skill of successfully spreading your message with online media (of ALL kinds) you'll end up spinning your wheels instead of actually making progress.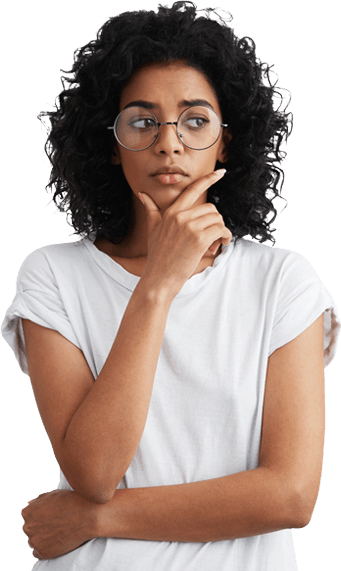 IF YOU'VE HAD ANY OF THESE THOUGHTS:
How do I reach my best potential customers?
How do I spread my message?
How do I make a podcast?
How do I offer an online course?
How do I create a YouTube channel?
How do I get my book published?
How do I leverage my expertise so I can make money on the Internet?
You're in the right place.
In the Well.Org Media Academy you will learn everything you need to know to build an audience and utilize a multi-platform approach to sharing your message on a global level.
Here's the big challenge in building a successful, globally oriented conscious business:
Reaching the right people, at the right time with YOUR specific message.
If you only use traditional marketing you'll be resigned to your local or regional area with no real chance to expand into BIG markets who are searching for companies like yours to do business with.
That approach limits your impact and influence, and on top of it, your earning power.
Many brilliant professionals get stuck at that place, and it's a frustrating place to be. We don't want you to be one of them!
There's an old saying that goes, "Fish where the fish are." (It sounds obvious, but you wouldn't believe how many people spend time and money casting their lines into empty ponds, just hoping for the fish to bite.)
To really make a difference today, you've got to put yourself where your audience is already looking. That means going where your future students, clients, and customers are waiting.
And they're waiting online.
But if you aren't fishing in the right pond, they'll never find you and grab your line.
The statistics are impossible to ignore…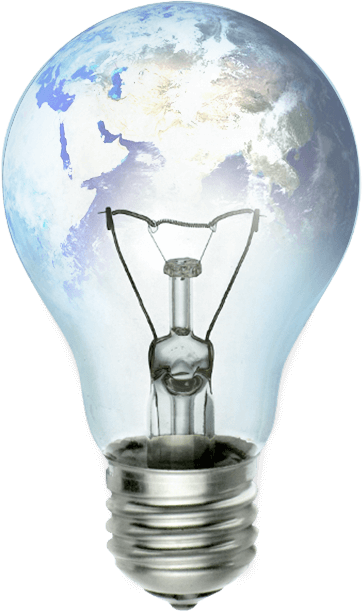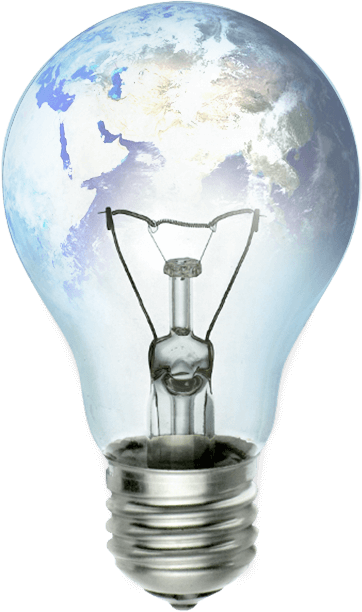 The whole world is either online or getting online. 3 Billion new people are expected to come online in the next 3 years.
Will your business be there?
Where people are online… The Media Academy is here to teach you:
How to spread your message and your mission to the RIGHT audience
How to harness the latest trends in online media for your business
How to hire the right experts to help you (if that's what you want to do)
The necessary business strategies that must be in place for you to succeed in building a conscious online empire.
That's really why I created the Well.Org Media Academy.
I was inspired to empower new voices that bring a message of healing, hope and change to our world. I want to hand you a microphone and show you how to turn it on so you can start talking to your global tribe!
We've hired great people over the years and also wasted a ton of money. We know what works and what is a waste of time and have put together a course that cuts through the garbage and teaches you what you need to know.
The choice is yours. It's up to you if you're ready for the rocket boosters. We just hope you don't settle for anything less than the expression of your full greatness.
If you're longing to reach more people and make a bigger impact, then we're enthused to be of support to you in the Well.Org Media Academy!
What's Inside:
12 Weeks with 12 Modules of Online Training in our Membership Portal with a personal coach who'll keep you moving forward and staying accountable.
PLUS lifetime access to the course even after you've taken it so you are privy to every new upgrade we bring you!
The membership portal
includes:

Video Lessons

Audio Lessons

Downloads

Weekly Assignments

Fun Bonuses
Here's a breakdown of the
Media Academy Modules:
HOME
What kind of website you need
How to differentiate your brand
How to identify your audience
What platform you should use to communicate with your audience
How to set up a shopping cart
How to broadcast emails to your audience
How to build a large "list" from nothing
Setting up your CRM for success
Gorgeous website platforms to DIY like a pro
The importance of mobile responsive design
How to set up your own Amazon store
What URLs you need to lay the foundation for your business
WRITING
How to blog and create articles
What it takes to write a book and get it published
Copywriting tips and techniques to help your growth and sales
How to script your audios and videos so they are camera ready
All you need to know about leveraging transcription services
Creating a release schedule and staying on task with it
Riding online trends and current events to make yourself relevant
All about the Well.Org, Be More! Magazine, and why we may publish your blogs
The importance of engaging with your audience through social commentary
PSD Resources
PLUS you'll get insider secrets on how to break into the publishing industry from Pedram's literary agent.
AUDIO
How to create a podcast and host an Internet radio show
What it takes to create a captivating audio program
How to record audio in a professional way – even at home
Sound-proofing made easy!
Setting up an iPhone studio
What equipment you need to edit like a pro- even on a tight budget
How to distribute your audio programs on the Internet and get heard
How to grab quality audio on the fly with your smartphone
Radio still matters! Getting on the air, broadcasting, and buying time
Podcast syndicates are your friend: Stitcher, Soundcloud, iTunes
Getting paid through sponsors
Using voice recording to generate blogs and written materials
Conducting successful teleseminars
Training your voice for quality audio
Custom audio messaging for your audience
Developing a conversational tone for your audience
VIDEO
The road to becoming a YouTube star! Getting your channel up, viewed, and shared
Positioning yourself as an expert. How video is the differentiator that can up-level your brand all the way to the top
Documentary filmmaking 101. How to produce your documentary on a low budget and get high quality results
Getting your film distributed traditionally and/or online
Green screen capture made easy from your home or office
Recording on Skype? No problem! Here's what to do for a classy interview over the Internet filmed from your laptop anywhere in the world
How to film and broadcast webinars and online summits
What if you want to be on TV? Local, PBS, national and more
Hosting your own show, and getting on someone else's show
The ups and downs of hiring a publicist, and how to get where you want to be without one
What you need to know about cameras, lighting, crew, quad copters, setting up your own studio and more!
LEGAL
What kind of business entity you need and how to set it up in under a week.
S Corp, C Corp, LLC, B Corp? Business 101, determining who you will be.
Do you need a trademark? Why it's imperative to check availability before you build. Plus, get your name protected!
All about insurance—for filming, live events, your business and
Banking that makes dollars and sense: PayPal, credit card companies, merchant accounts, and securing your business accounts
Is there anything you say that could get you in legal trouble? (Yes, there is. We'll make sure you know what to say and what not to say.)
What's a disclaimer? Do you need one?
Getting a copyright (It's easier than you think)
Privacy policy, terms and conditions for your website
PLUS the latest on what kind of case studies you can and can't use in your marketing
SYNDICATION
INTEGRATION
What you need to know to get your message out
How to use social media effectively:
– Facebook
– Twitter
– Pinterest
– LinkedIn
– Instagram
– Itunes
How to monetize what you know
How you sell your own stuff: Advertising
Getting other people to sell for you: JV partners & affiliates
Creating a Video Sales Letter series
Why ebooks are so awesome
Is outsourcing for you?
Cross-platform brand integration
Learn how to use SEO, QR Codes, and more!
Using Udemy, iTunesU, and other educational platforms to get your message out
Roku, Apple TV, Amazon Fire Stick, and other set top boxes
Is The Media Academy For You?
The Well.Org Media Academy is for dedicated souls who are ready to fully show up with enthusiasm to build their business and their online brand and spread their message not just locally, but globally.
In just 12 short weeks you'll have all the tools you need to not only build your socially conscious business online, but build it to expand and grow successfully!
But this program is not for you if…
You tend to procrastinate
You would rather put someone else in charge of your message
You have a get rich quick mindset
You have to sell the farm to sign up for this program
The Well.Org Media Academy is a designed specifically to take your professional life and business to the next level. Socially conscious business is the next evolution of capitalism and if you don't have a burning desire to make a difference in your business and people across the world, this may not be for you.
When you join The Media Academy You'll Immediately Get: 
A Dedicated Business Coach
A Dedicated Media Consultant
A Personalized a Plan for your Business
The Main 12 Weekly Modules
Additional Resources for Each Module
Access to the Membership Portal
Industry Expert Interviews
Opportunity to be a contributor to the Well.Org Blog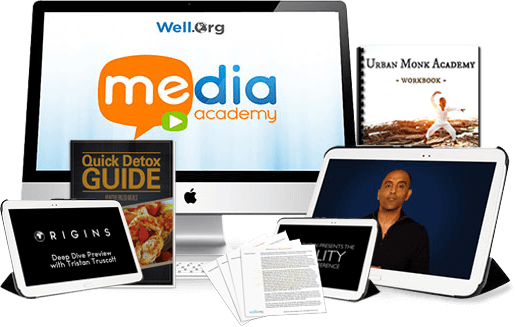 Coaching Program Details:
• Media Academy Orientation/On-boarding/Media Strategy Session 
• Orientation/On-boarding/Business Strategy Setting Session 
• Once a Month 60-minute business Strategy Coaching Session for 3 Months 
• Once a Month Media Academy Check-in Call for 3 Months 
• Semi-monthly e-mail Checkin/Update and Review
• Full Access to the Media Academy Platform, Bonus Footage, and Forum
• Full Access to Prosperity Roadmap Course
• Monthly Group Coaching Call (Ongoing)
PLUS These Special Bonuses:
The Urban Monk Academy
In just 100 days you can transform your life to feel your best and get your life focused and clear. Online Training with Well.Org Founder, Pedram Shojai. See what a successful online program looks like and learn from best practices.
The Vitality Challenge Program
This is our amazing ten week lifestyle program that has already helped thousands of people and is now being offered as part of this package for a limited time only. We've designed this program to help you get your diet, exercise, sleep, and mindset balanced in an easy to follow and approachable way. The weekly modules walk you through it and provide the resources you need to make the lasting changes that will dramatically change your health and the health of our planet.
Vitality Summit
Join Dr. Pedram Shojai, Founder of Well.Org, producer of the movie "Vitality", and author of "Rise and Shine" in a no-nonsense virtual conference about life, vitality, energy, having purpose, clean living, and things that really matter. Presentations from Abel James, Shawn Stevenson, J.J. Virgin, Sara Gottfried and other presenters illuminate the journey to invigorate your whole life! Pedram's "tell it like it is" style will engage the biggest names in health, wellness, and fitness to loosen up, be themselves, and get into the good stuff. Its never a dull moment with these guys.
Origins Deep Dive Summit
Over 36 interviews with key people in the health, wellness, green, and ecology industries further exploring the concepts talked about in the movie. There is so much to know and share that we felt we needed to create this "Deep Dive" content to help people who have been inspired and motivated by the movie take the next steps. The interviews are both educational and inspiring as your host, Dr. Pedram Shojai, asks each guest to be raw and honest about what the problems are, and more importantly, what solutions we can work with right now to make a difference in our lives and for the planet. There is so much depth and human touch in these that you'll want to listen to them for years to come- a perfect digital library of wisdom and inspiration for you and your family. We will also be adding more special content over time to the password-protected area you'll be given access to as a digital customer.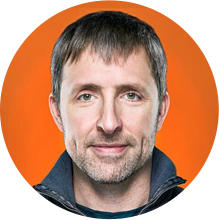 Podcast secrets with Dave Asprey
Performance Coaching Modules for video and audio
Hair and Make Up Tips for Best Video Practices
Facebook Advertising 101
These bonuses are examples of successful campaigns we've launched over the past years. We help you learn from these examples and show the "insides" of a functional product launch. We'll show you how to do it right and walk you through case studies.
Still stuck? A team member will schedule a call and help you though your process. We're here to help you succeed. 
And because we wanted to make this training as affordable as possible, the cost is $3250 for lifetime access. There are only 200 seats each semester.
While we cannot guarantee your results, we CAN guarantee you will have all the tools and information you need to succeed in online media!

Total Program Value: $12,000
YOUR INVESTMENT: $3250
Limited seats per semester. Enroll Now.
Financing Available (Click Add to Cart for that option)


Learn from home at your own pace
Whether you're on the go, have a full time career, are a busy parent, or travel a lot, The Well.Org Media Academy is designed to easily fit your lifestyle.
Now Is The Time To Get Started
There's never been a better time to establish yourself and your brand as a conscious capitalism leader not only locally, but across the globe virtually. Conscious business takes advantage of new emerging technology and discards old thought processes and business practices. The only true way to emerge as a leader in your specific space is to learn these skills and leverage yourself and build the audience you resonate with.
Our 100% Money Back Guarantee
If you are unsatisfied with the course for any reason within the first 30 days, we will refund your money in full. We've designed this course with all the tools you will need to become your own multimedia channel. With expert training, exclusive interviews, and useful resources, we've crafted this program to carry incredible value for anyone who cares to expand their message and media presence.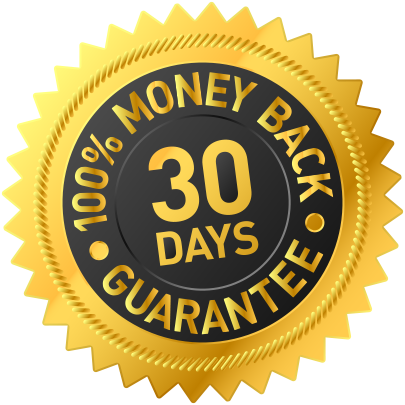 Just take a look at what past graduates of the
Media Academy have to say:
I remember times when we had no phones… seriously. So you can imagine the confusion that last 2 decade brought into my life in the media field. I was searching for a place where someone would pull it all together for me and made it in clear, simple and accessible way. For me especially important were transcripts and tips after each segment. Excellently done and I highly recommend the course.
Lee Majewski
Yoga For Health Institute
http://www.yogaforhealth.institute/
Media Academy has amazing information for when I am ready to launch my own webinars and have a broader reach. I have been concentrated on marketing my book,It Feels Good to Feel Good, learn to eliminate toxins, reverse inflammation and feel great again. I am now at a point now where I want to broaden my reach as a Health Coach and all the information that I will need is here.
Cheryl Meyer
Cheryl M Health Muse, Inc
https://cherylmhealthmuse.com/
For 3 years, I allowed my lack of knowledge with technology, social media, websites, branding etc, prevent me from pursuing my purpose. I turned to Pedram and The Media Academy for help because I experienced an immediate trust and felt we shared a "like mindedness." I've since progressed through the course and feel I've learned so much and have come soooo far. Thank you!
Irene Ouillette
Clean Foodie
http://cleanfoodie.com/
Media academy was the inspiration for my business, and I'm very grateful for it. I've been a member for a couple of years, and find I can go to the materials for answers to every question that comes up, and will find a succinct, easy-to-follow solution. Pedram is an intelligent and knowledgeable host, his team is really helpful, and the regular updates keep the information current. Highly recommend.
Catriona Mitchell
Brava Media
https://brava.media/
The Well.org Media Academy has the perfect tutorial modules combined with live talks to demystify all the pieces I needed to catapult into today's e-commerce world. This world is constantly evolving, and the guidance from Pedram, Sean and Lorenzo evolves with it – so grateful they are giving back what they learned!
Holli Harris
Hadley Stilwell
http://hadleystilwell.com/
The Media Academy is amazing, so clear and comprehensive. The lessons gave me the foundation I needed to develop all aspects of my new website.
Doug Moore
http://www.livingyourpotential.today/
I am a huge fan of Well.org and of Pedram Shojai – I have participated in several programs, and learned lots. The Conscious Media Academy has helped me in many ways, confirming some of my own experiences, and warning me before jumping into things that would likely produce questionable results. We are getting better leverage on our investments, and saving valuable time and money by not having to test things that would likely lead to frustration.
Martin Pytela
Life Enthusiast
Life-Enthusiast.com
I really appreciated the legal info which I used to update my website so I can stay out of trouble. Overall, the encouraging advice helps me keep moving toward my goal of helping more farmers and gardeners grow the most healing foods ever.
Jana Bogs,
Beyond Organic Research
http://www.BeyondOrganicResearch.com/course
The Media Academy is such a great course! Thank you for guiding me, step by step in setting up my own website. There's so much information … so many things that I didn't even consider. I'm sure I will be coming back to this info many more times. Thank you so much!
Jude Kramer
http://www.jude-k.com/
I loved the added support and guidance when I felt a little stuck. It's exactly what I needed at the right time. Thank you:)
Veronica Padilla
Gentle Mentals
https://www.gentlementals.com/
The Media Academy has been a great way to push myself to get my online business started. The lifelong access has allowed me to go at a comfortable pace, and the support team is really phenomenal.
Genevieve White
http://healthcoachnw.com/
And that's just a few of the hundreds of people now successfully using their
new skills to take their businesses to the next level!
Enroll now and receive lifetime membership
Enroll in our brand new semester of Media Academy now!
(ONLY 200 SEATS!)
Financing Available (Click Add to Cart for that option)

Frequently Asked Questions
I'm already enrolled in another online program. Can I do this one, too?
Absolutely! This course was meant to free up your time, and take the hassle and confusion out of doing online media. This is self-paced program that compliments other coaching, career-based and scholastic programs, so there's no pressure or timeline here that would infringe on your success in multiple programs.
How do I know The Well.Org Media Academy is really for me?
This program is definitely not for everyone. If your enthusiasm for global change and running an online business is just lukewarm, we suggest you don't apply at this time. You've got to have passion and be willing to do some work to succeed.
However, if you are red hot with excitement to get your message out there, be it in film, video, audio, blogs, online courses and more, this program will really take your work to the next level. Plus you'll get to socialize with like-minded change-makers inside the private Facebook forum, and continue to build momentum with your tribe!
How do I access the course?
We have designed a sleek and intuitive online membership portal that contains every element of the Well.Org Media Academy: videos, audios, transcripts and bonuses – all in one place. You will have your own login and password to enter. Course modules unlock every week, and you will be emailed updates as to when your next module has become available. You will also be given access to the private Facebook group as soon as you register. You can access the academy from anywhere in the world there's an Internet connection, 24/7. There is always technical support on hand to assist you with the program.
What can I expect to walk away with?
The foundation of your online media empire starts here. Whether you want to bring in new customers to your brick and mortar business, incentive existing customers, or create an online brand you can oversee from anywhere, this is where you begin. In 12 weeks time you will have a proven strategy to build your brand online, and then start building it. If your aspiration is to write and produce your documentary film, or produce a show on YouTube, or get published, you'll find everything you need to know to get started and make it happen. You'll have the ability to syndicate your own blog, broadcast a quality podcast you can feel proud of, have a YouTube channel you create and curate, a plan of action, and plenty of resources to grow your online media empire into the dream of reaching millions of people with your message. From there, you'll have lifetime access to the new content we post every month.
Is there someone I can talk to who can answer my questions about the Well.Org Media Academy?
Please send an email with your questions to [email protected] He's the program director and would be happy to answer any questions you may have.
What kind of time commitment per week should I expect once I enroll?
This is a 'learn at your own pace' program. There are several videos per module and the good news is, you can pick and choose as you go. Our program director and team will help you pick the best path and stay focused on the important items for your business. The modules unlock every week, so we recommend that students complete the program in 12 weeks, however you do have a lifetime membership, so you can slow it down to the pace that most suits you, no problem.
Meet Our Faculty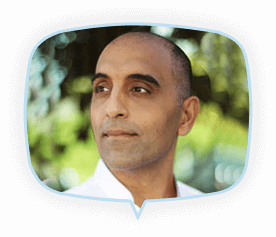 DR. PEDRAM SHOJAI
Dr. Pedram Shojai is a man with many titles. He is the founder of Well.Org, the author of Rise and Shine (Process, 2011) and the NYT Best Selling, The Urban Monk (Rodale 2016). He's the producer and director of the movies "Vitality," and "Origins." He's the host and creator of  "The Urban Monk" podcast. His new book "The Art of Stopping Time" is hot off the presses and his new movie "Prosperity" has just been in theaters.
Pedram is starring in two TV shows coming in 2018. He speaks on many stages as the keynote speaker and is considered one of the most influential people in health and green media.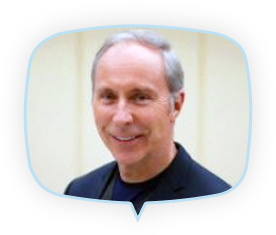 CARL LINDAHL
Carl is a network executive, executive producer and media consultant for television & web content with 20+ years' experience. As VP/EP of Programming at A & E Networks' History Channel and Turner Broadcasting System's TNT, Carl developed and managed the production of hundreds of hours of acclaimed, ratings-driven specials, series and web content. His productions cover a variety of genres including reality, documentary, comedy, live events, entertainment news and have received numerous industry awards including four Emmys.
In 2014 he formed High Horse Entertainment to work with media networks and production companies to develop & produce video content across multiple platforms.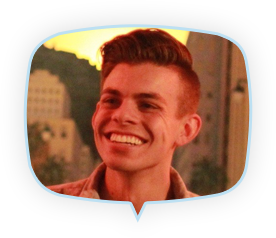 Sean Rivas
Sean lives and breathes digital media marketing. After earning his degree from UC Irvine, he cut his teeth developing digital campaigns and brand strategies for The Dalai Lama, Sir Richard Branson, and Jane Goodall before joining the well.org team as the Community Manager.
On our team, Sean supervises all social media channels, blogs, and outgoing communication for both well.org and theurbanmonk.com. He also serves as student support and success agent for the Media Academy, ensuring a media education tailored to their needs.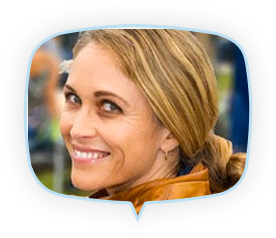 KAIA VAN ZANDT

Kaia is a digital marketing consultant and senior copywriter who has put millions of dollars in the pockets of her clients, as well as help them achieve national and international recognition as bestselling authors. She is among the most widely known and utilized senior copywriters for personal development leaders, life coaches, online experts and conscious business owners, such as Well.Org, Mary Morrissey, Marci Shimoff, Ram Dass, Michael Beckwith, John and Ocean Robbins, HeartMath Institute, Spiritual Cinema Circle, Joe Polish and many others.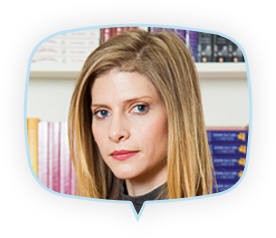 CELESTE FINE

Celeste has developed a reputation for negotiating six- and seven-figure book deals for high-profile authors with big ideas and strong platforms. She's considered one of the best in the business and a key influencer.
Her clients include New York Times bestsellers JJ Virgin, Dave Asprey, Sara Gottfried, MD, Rocco Dispirito, Izabella Wentz, Robb Wolf, Kellyann Petrucci, and Pedram Shojai.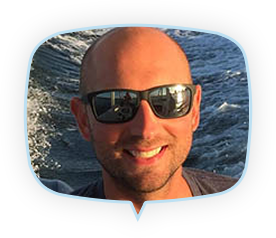 JAKE CARNEY

Jake is the CEO & Founder of The Alternative Daily. The Alternative Daily is one of the leaders in independent and alternative health news & strategies.
Jake has successfully built a media & publishing organization with over 1 million daily email subscribers which publishes unique content each day that provides inclusive, wellness-building insight for their readers.
Don't wait, classes for this upcoming semester start SOON! (Limited Seating Available!)

You've seen what's possible and you know that conscious capitalism is the business model of the future. You're at a crossroads.
All that's left for you to do is take your own startup, existing business, business IDEA or your professional skills … to the next level by learning everything we've included in the Media Academy.
These are the things you absolutely must master to do business in this century and beyond.
And we've made all the mistakes, spent thousands of hours and hundreds of thousands of dollars to give you the leg up you deserve when it comes to growing your own business.
But I want to give you fair warning right now. The new semester of the Media Academy starts in a few weeks and we've got 200 seats and 200 only.
Yes, it's a digital learning platform, but in order to support our new conscious entrepreneurs we have to limit each new class to a certain number of openings.
And you're getting FIRST access to this new semester.
This offer will only be available until the seats are gone, so you'll have to wait a few months and lose all the momentum.
Let the Well.Org Media Academy open the door to your conscious global footprint.
YOUR INVESTMENT: $3250
But do reserve your seat now, once we fill all 200 this offer will close.
These are digital products and will be immediately available to you along with new member's only content and bonus resources. You coach and advisor will contact you shortly after registration to organize your on-boarding process.
We will notify you via email when a new section is unlocked. You can always go back to older sections and access resources on the site.
Financing Available (Click Add to Cart for that option)
If you're Prosperity Stakeholder, click the button below and put your special code in the promo code area upon checkout. 

Copyright © 2018 WELL.ORG, PBC. ALL RIGHTS RESERVED.
Visioneered By: