Allergies and where they come from
Today is all about allergies and what we can do to prevent them in our homes and families. Dr. Leo Galland is a board certified interest and his latest book is called The Allergy Solution where is is getting to the bottom of what is reeking so much havoc in our society.
Dr. Galland said that medical journals in the 19th century didn't even have the word allergy in it. Hard to believe in this day and age since pretty much everyone we know is allergic to something be it a nut allergy or hay fever. There are three changes in our environment that are the culprit behind allergies taking over. Our polluted air from chemicals and cars, global warming, and then there's the internal environment which is what's living in our gastrointestinal tract. The changes in our internal system is having a big impact on our immune system.
Get rid of those chemicals
FREE ebook
Has Your Gut Sprung a Leak?
Don't let a compromised intestinal barrier undermine your good health.
Learn what you can do to fortify your intestinal barrier and give your gut what it needs to thrive.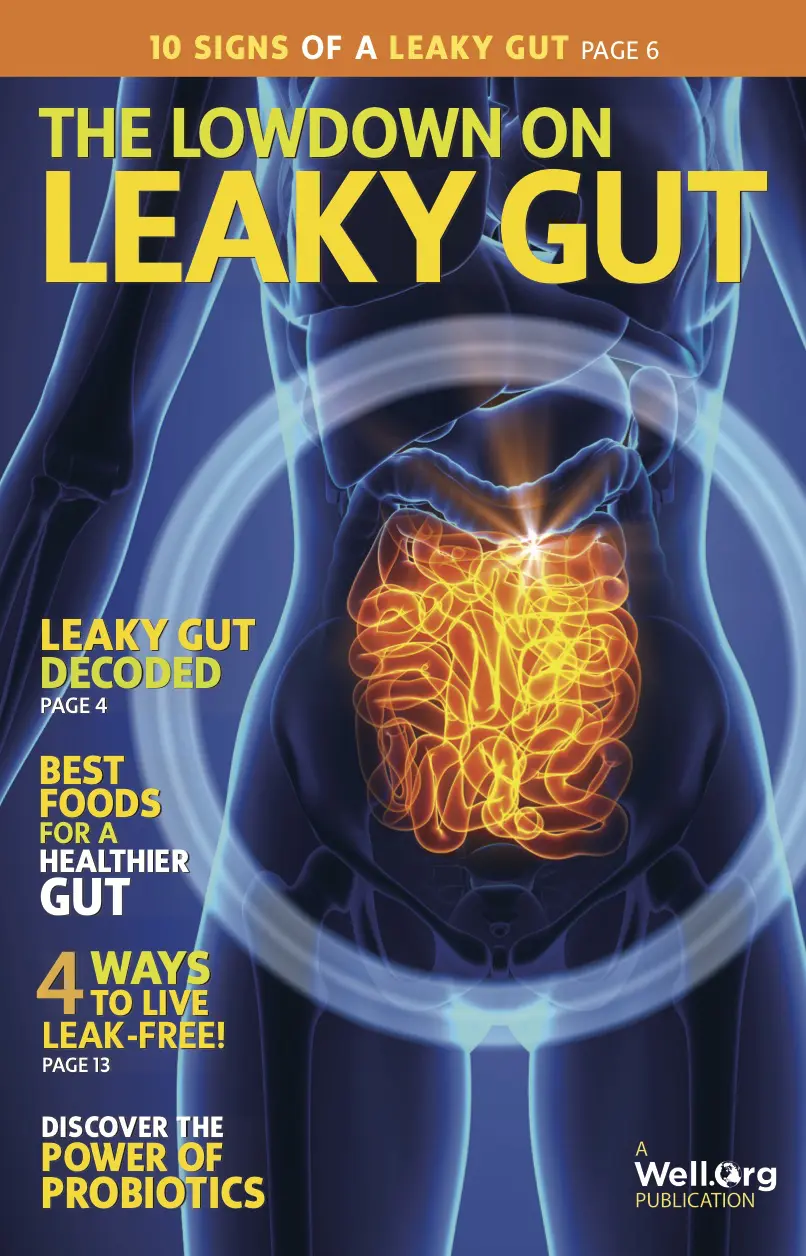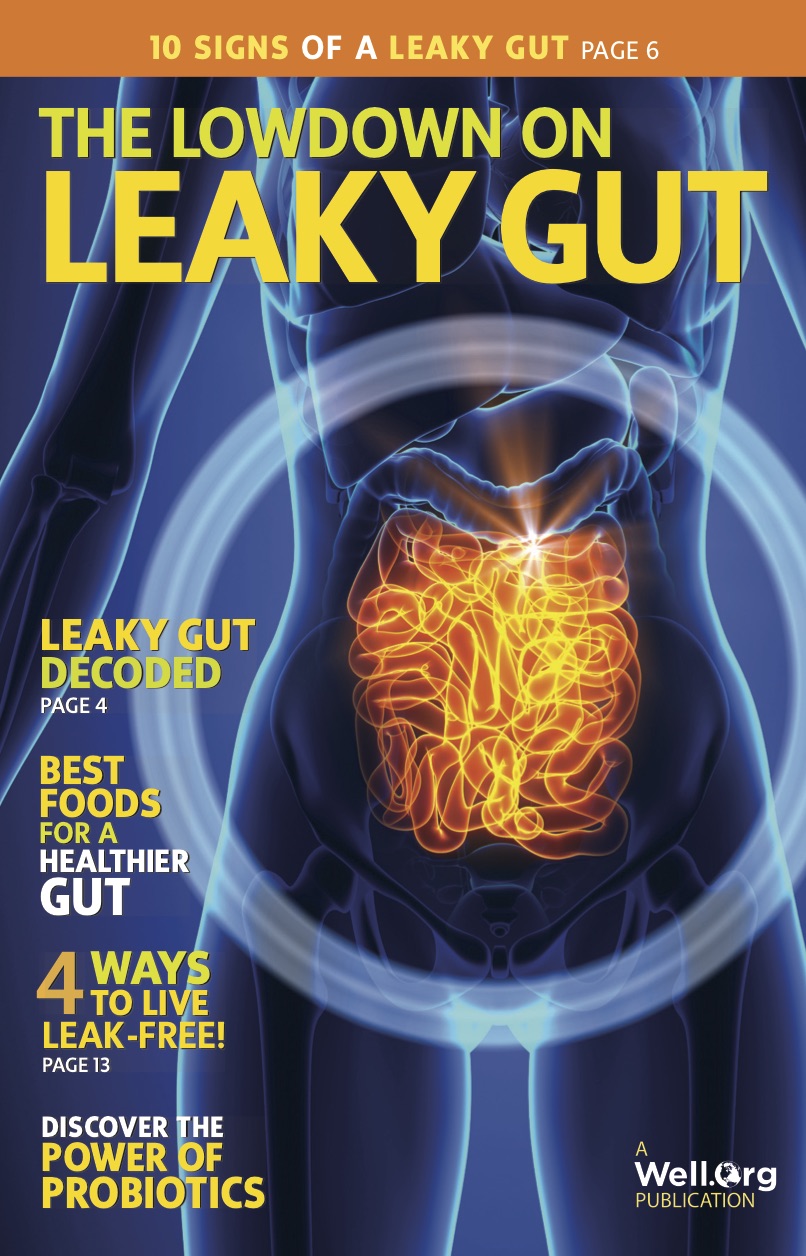 Dr. Galland said we have way to many chemicals in our home and it's polluting it, not cleaning it like we think it is. These cleaners and air fresheners are just putting chemicals into the air in our homes and those chemicals irritate the linings of our bodies which are breaking down our immune systems. And the reason why is a substance called Triclosan which is found in cleaning solutions, soaps, shampoos, dish detergents, and all sorts of personal care products. And those fancy work out clothes that don't smell when you sweat…yup, it's probably got triclosan in it as well.
Dr. Galland said half the population is walking around with it in their nose because it's absorbed in the skin. This is one of the reasons people started becoming allergic to peanuts where they really weren't in the past. Since we are using all of these antibacterial products and exposure to antibiotics in food, even more so from a doctor's prescription, we're losing beneficial bacteria in our bodies. This harmful chemical is doing two things to our bodies. Killing off a bunch of healthy bacteria, and actually increasing the growth of dangerous staph bacteria which is one major human pathogen. Staph is bad news, it's what we know kills people in hospitals if they get it.
But the good news is you can do something about this as a consumer. Check all the labels in your cleaning products and self care products and make sure you're using products that don't contain triclosan. Dr. Galland said that's something you can implement today and it will begin improving your health tomorrow.
Mission Detoxable
Dr. Galland has a program in his book called the Power Wash where you stop eating ordinary foods for a few days and replace to with prepared smoothies, soup and oolong tea. The point is to eliminate the major food allergens and to determine what you might be allergic to. Like many doctors, he believes that nutrition is a powerful tool for healing and that most of us are not getting the nutrients that our bodies need that cause inflammation.
His Power Was helps you find out if even the healthy foods that you've been eating could be causing you pain and you didn't even know it. By doing this, you can detoxify and combat allergies. Dr Galland spoke of Australian researchers who did a study in which they took people with asthma, and they divided them up into two groups. One group cut the number of fruits and vegetables they were eating to like three servings a day, and the other group increased it to seven servings a day. The group that increased their fruits and vegetables found an improvement in asthma within just two weeks.
It's all about the gut
Th Gi tract is not just this place in our body that digests food even though that is a common misconception. The gut is the place where most of the immune system activity takes place in the body with it's own nervous system and it's constantly in contact with the brain.
Dr. Galland has another program called the ARC Program, A-R-C for avoidance, reflorastation, and cultivation. Avoidance is about your diet. Mission Detoxable and the Power Wash are two key steps in avoidance. He said that there's a lot of pathogenic organisms in the gut. Parasites, yeast, eliminating those can
have a huge impact on health. You need the help of a doctor, but fortunately, there are a lot of physicians these days that are tuned into that.
If you are someone who suffers from allergies, which so many of us do these days, the way to help those allergies go away is with nutrition. We need to be doing our best to eat really well and with lots of fruits and vegetables. Whether you live in a city or the country, there is pollution in the air but you can make your home as chemical free as possible.
For more information about Dr. Galland you can find his website DrGalland.com and also check out his book for more tips called The Allergy Solution.
Notes from the show: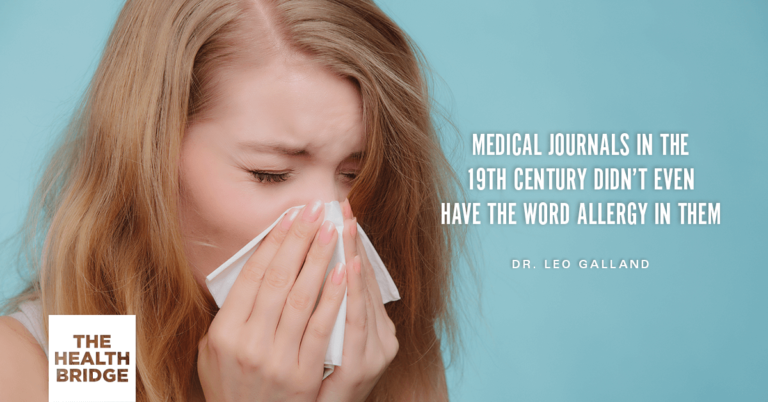 Pedram:
With me today is Dr. Leo Galland who's won the Linus Pauling Award and is a board-certified internist. He's written several books, his latest one here is fantastic, called the The Allergy Solution. We're here to figure out what it is, how it's happening, and what we got to do about it? Doc, welcome to the show.
Leo:
It great to be speaking with you today, Pedram.
Pedram:
Yeah. Great to have you in … Yeah, I mean, you're a busy, busy individual. You've been doing a lot of these works. What is happening with allergies? How is this getting so out of hand?
Leo:
There have been huge environmental changes in the world that are responsible for this. Just to create a little background to this, in the 19th century, nobody heard of allergy, it was a totally foreign concept. It's not in any of all the old textbooks of medicine going way back. There may be some mention of a pharaoh being killed by a bee sting, but that's about it. Hay fever didn't exist until … it's a postindustrial phenomenon. What has happened have been changes in the three environments that we occupy or that occupy us and in nutrition, which is a thread that runs through each of these.

First, there is the external environment, which is the polluted air that's out there basically, automotive pollution in particular and chemical pollution outdoors has had a major impact. There are several factors. One is global warming, but more important than the temperature itself is the increasing carbon dioxide in the air. Scientists have shown that higher levels of carbon dioxide increase the growth of many kinds of plant. In particular, plants that wind up being allergenic. From ragweed, which is a major source of pollen allergy in the US, to poison ivy, and it makes those plants produce more of the allergens that are part of them … that come out of them.

Then there's the effect of diesel exhaust particles and other kinds of pollutants that actually make the pollens release more of their allergens. Then we have internal, indoor pollution. There are over a hundred thousand chemicals that we bring in to our homes without even thinking about it. Antibacterial substances, they're brought in in furnishings and cleaning solutions and sprays, and there are many of these that have been shown to promote allergy.

Then there's the internal environment. The environment in our gastrointestinal tract in particular that teems with bacteria, tens of trillions of them, and changes in our bacterial population impacts on our immune system. Those are the three levels of the environment that have been changing in dramatic and to some extent, catastrophic ways.

Pedram:
My goodness. A lot of it seems like stuff that's a little out of our hands right now.

Leo:
Most of it, we can actually control. That's the major message of my book, The Allergy Solution, and of the public television show based on it that airs in June, nationwide. The things that we can readily and immediately control are what we bring in to homes and the pollution that exists in our homes. There's a chapter in the book called Mission Detoxable, and that one was to a large extent written by my son, Jonathan, who is my coauthor on this. It's you have to know what the sources of the toxins are. There are simple steps that you can take to eliminate them.

We are really subject to a lot of advertising that tells us, oh, you need this and you need that, and you need air fresheners and you need cleaning sprays, otherwise, your home isn't clean enough and it doesn't smell good enough. That's a lot of nonsense actually. Those things don't clean and they don't freshen. They just introduce chemicals into the air, and those chemicals irritate the linings of our bodies, they impact negatively on our immune system. Let me give you just one example, there's a substance called triclosan. Triclosan, that's T-R-I-C-L-O-S-A-N, is an antibiotic. Basically, it's an antiseptic. It is used in cleaning solutions, and soaps, and shampoos, and dish detergents, and all sorts of personal care products.
It also used in clothing. You know that gym clothing that doesn't smell if you sweat, that's got triclosan or other antibacterials in it, because it's the bacteria that make your clothing smell. Half the population of this country actually has triclosan coming out of their noses. I mean, that's really crazy. The reason is that the triclosan is absorbed through the skin, it travels throughout your body. The level of triclosan in the body is directly related, at least among children, to how likely they are to be allergic. When they take laboratory animals like rats and they apply triclosan to their skin, the rats can now become allergic to peanuts, whereas ordinary lab rats who don't have the triclosan exposure can't be made allergic to peanuts.

Pedram:
What's happening there? The triclosan is an antibacterial, and then so what is that doing specifically to the immune system that's making the whole system kind of freak out?

Leo:
I think what it's doing is really changing the bacteria that normally live in our body. We have at least a thousand different species of bacteria, and they regulate many functions in our body. In particular, they educate our immune systems. Most of these bacteria are found in the intestinal tract, it's an area that I've worked with clinically for 30 to 40 years. Two thirds of our immune system is found inside the intestine. The way I view it, is that the gut is like boot camp for the immune system and the bacteria there are sort of like the drill sergeants. They train our immune cells on the way to react. What it takes for this to work properly is great diversity of bacteria. I mean, in that way, another way to think about is it's like a rainforest.

Biodiversity is a sign of health and helps to foster and maintain health, and loss of diversity produces illness. As a result of all these antibacterial products that we're using and exposure to antibiotics in food, even more so from a doctor's prescription, we're losing beneficial bacteria in our bodies. What triclosan is doing, it actually does two things, kills off a bunch of healthy bacteria, but it does something that nobody thought it would do, it actually increases the growth of dangerous staph bacteria. I mean, staph is one of the major human pathogens. You know that, as a doctor, I mean, it's what kills people in hospitals. It turns out that exposure to triclosan allows the staph to attach to ours cells more efficiently.

When laboratory are exposed to triclosan, they become more sensitive to developing staph infections. That experiment hasn't been done in humans but you can bet the same thing is happening, because the level of triclosan in your nose is directly related to the amount of staph growing in your nose, and that's been studied. Now, what staph does, aside from being a major pathogenic bacteria that can cause severe infections, especially wound infections and kill people, staph secretes a toxin, it's called a superantigen.

If you have this staph in your nose, for example, you're swallowing that superantigen, it travels down your GI tract, it disables the part of your immune that protects against allergy. There's this very intricate tapestry of effects, many of which are totally unanticipated when the chemists start creating these substance, but they really impact on us. The way in which they're being promoted to us is highly irresponsible.

Pedram:
Can you just, just to repeat one … this clothing that has triclosan in it, where else are we exposed like where is triclosan in our environment where we can start to mitigate this?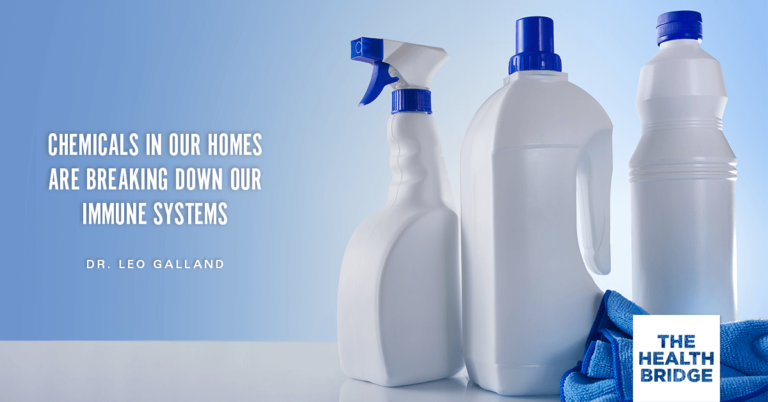 Leo:
It's in soap, it's in dish detergent. I have a patient who had a severe staph problem, which I didn't know about. She was seeing somebody else. I had posted this information about triclosan online. She read it and she started looking to see if there was any kind of triclosan in anything she was using. Well, it wasn't listed on the label of her dish detergent, which is the only one that she thought it was a really safe, natural product. When she looked online, she found that triclosan was present in this dish detergent. She stopped using it, her staph problem cleared up. I've gotten that history from a lot of people.

That is they start … it is what you need to do is you need to just look at the stuff that you're using, the soaps, the shampoos, the cleaning solutions, the detergents, and make sure, number one, that you're not getting stuff that says antibacterial, and then actually look at the ingredients. Start by looking on the label, if it's not listed, look online. Make sure you're using products that don't contain triclosan. That's something you can implement today and it will begin improving your health tomorrow.

Pedram:
Now, in your book, there's hundreds of allergies, but you broke them into four types in your book. I'd love to kind of tease that out so we can kind of look at this whole thing in a more structure way.

Leo:
Okay. What I was talking about with the four types of allergy or the mechanisms of allergy, and this is important because there's a widespread misconception and it's actually promoted sometimes by doctors and allergists, that the only kind of allergy that's important is what's called type 1 allergy. Type 1 allergy is similar to what happens with hay fever, or if you have a peanut allergy and you're exposed to peanuts, it's an anaphylactic type allergy. It involves a type of antibody … [inaudible 00:11:27]

Now, antibodies are proteins that your immune system produces to defend against pathogenic substances. They are believed to be protective. IgE antibodies actually are generated against parasites. For example, IgE antibodies that are directed against food or pollens or animal dander can produce allergic reactions. The standard lab tests for allergies are based upon looking at IgE type reactions, type 1 reactions.

Pedram:
The kind of the big one that everyone's talking about is that?

Leo:
Yes. However, there are three other types of allergic reactions, and there are a lot of people who were ill because of these other types of allergic reactions. They are called simply enough types 2, 3, and 4. Types 2 and 3 involve antibodies, but they're not IgE antibodies, they're IgG antibodies. Type 4 does not even involve antibodies, it basically involves immune cells going in hand-to-hand combat whatever there are attacking. The antibodies are sort of like the artillery, they're shot out there from the cells. Now, there are two things that I think are really important about understanding these four mechanisms of allergy. One, is that if you have a type 2 or type 3 or type 4 allergic reaction, it's not going to show up on any standard tests.

A doctor may tell you, well, you're not allergic to this, but that's only because they only looked at one out of four types of allergy. The second thing that's really important is understanding why these reactions are occurring. There is this widespread notion that allergies are kind of immune mistake. What's very popular now is something called the hygiene hypothesis, which says that, well, the problem is we're too clean that's why we have these allergies. Our immune system isn't getting the kind of hits that it needs in order to develop in a particular way, so it's developing in another way. It's really very misleading actually, because, first of all, it doesn't fit with the data.

Especially in the US, the highest rates of allergy, asthma, eczema, and the greatest severity occur in the inner cities. They are increased by poverty, dilapidated housing, and the presence of garbage in the streets. In no way does that indicate hygiene as a cause of allergy. What is really driving the allergy epidemic, and this is what my research has made very clear, is toxicity.

The effect of this is when there's a kind overwhelming exposure to different kinds of environmental toxins in a setting where our ability to detoxify is impaired, and that's where nutrition comes in, then allergic reactions occur as a kind of fallback mechanism that gets activated because our normal defenses are inadequate. I believe that's especially true with type 1 allergy. It's a high-risk last-ditch defense mechanism against toxins that gets activated because of the nature of our exposures and the way our immune systems are working.

Pedram:
We have itchy eyes, we got sneezing, we got runny nose, we got the kind of classic allergy symptoms that we all kind of know about, but you're talking about hidden allergies as well. What does a hidden allergy even look like?

Leo:
A hidden allergy could look like fatigue, weight gain, headache, joint pain, muscle pain. Before we get into that, for a moment, I just want to say something about the classic allergy symptoms. Think about what they mean. A runny nose, sneezing, constriction of you bronchial tubes, vomiting, diarrhea, scratching, they're all mechanisms that your body uses to get rid of something. You see, that's part of understanding them.

These are adaptive or maladaptive responses to toxins, to things that your body doesn't want to be in contact with and that's why they're activated, and that also makes them very visible. Now, the hidden symptoms, they dig down deeper. They're not just adaptive responses, they are really toxic reactions that are occurring in your body. We don't know how many people in the world suffer from hidden allergies. We know that there are billion people suffering from classic allergic diseases, in the US, it's at least a third of the population.

In fact, the Federal Government statistics indicate that over half the population in this country will have an allergic reaction to something during their lifetimes, but 30% or so have chronic or recurrent allergic disorders. We don't know what percentage of people in world, how many people are affected by these hidden allergies, because they're not being measured. Of course, I see a lot of them in my practice, but then that's what I'm seeing in my practice, so I can't generalize from that.

Pedram:
It's just such a tough wrap because you see this in children all the time, too. It's this like your children are being diagnosed with all kinds of things, their immune systems are all over the place, they have all these allergies, and they end up going on these medications and doing all sorts of immunotherapy. In your experience, what does that look like? If toxicity is actually the challenge here, then doing immunotherapy seems like kind of ass backwards way of treating this, so I'd love to see what that looks like in your world.

Leo:
First of all, immunotherapy can produce side effects. It can block symptoms and it can be useful for certain kinds of allergic reactions, but if you don't really deal with the underlying toxicity, you're not going to effectively deal with the problem and you're certainly not going to deal with it globally. What we need to do is to prevent this epidemic from escalating and to reverse it, and that can be done on a personal basis. One of the things that is so compelling to me about this field is that it brings personal health and environmental health together in a very direct intimate way.

That's why it's so important to me. Because, I mean, as a physician, I spend my time trying to help people improve their personal health, but as a citizen, I really care about environmental health. To me, it is very exciting to find that I can bring those two areas of interests together. For parents, there are so many things that can be done immediately with environmental controls in your home, paying attention to what's going on in your child's school, and then with nutrition. An important role of nutrition in allergy is that nutrition is really essential for our body's ability to detoxify.

Let me tell you about a fascinating study that was done at UCLA. The researchers there took people with allergies and they exposed them to diesel exhaust particles, and they then exposed them to the pollens that they were allergic to, not only did the diesel exhaust make them sick. This was a level of diesel exhaust that you would experience if you were walking under an overpass along a freeway in Los Angeles. I mean, that was the level of exposure.

Pedram:
We're not talking gas chamber here, we're talking …

Leo:
No.
Pedram:
… a typical exposure.

Leo:
Right. We're talking ambient exposure. The diesel exhaust exposure really aggravated their reaction to the pollen. They then fed them broccoli sprouts, and it was the equivalent of eating about 6 ounces of raw broccoli a day, but it was broccoli sprout homogenate, which is a little easier for them to do. Within three days, and it only took three days, the ability of their cells to resist the toxicity of the diesel exhaust increased dramatically, and the diesel exhaust no longer aggravated the allergic reaction to the pollen. That's how powerful the right nutrition can be in protecting us as individuals from the toxicity that's creating the allergy epidemic.

Pedram:
A couple of weeks ago, a study came out showing that diesel exhaust is actually way more challenging to our health than it was previously kind of known or thought. I thought this was a great story, is there's this huge kind of push by governments around the world to say, that's it, we're done with the combustion engine, we have the technology, we're going for electric cars. That has to happen on policy level, obviously, because listen, these are big, big moves. I think their move is in the right direction. You talked about … you said Mission Detoxable, which is the challenge of our times, really. How can people get into this type of detox things? We're talking about broccoli sprouts, we're talking about mitigating exposure, what else do you got?

Leo:
Just eating fruits and vegetables, and nuts and seeds, using spices and teas. In The Allergy Solution, I have a program called the Power Wash, and basically enables the person to do two things. With the Power Wash, you stop eating ordinary food for a few days, and it's just a few days. You start having a specially prepared smoothie and soup and organic oolong tea. Oolong has really special anti-allergic and detoxifying effects, it has the benefits of green tea plus a little bit more. You start by eliminating the major food allergens, you're also able to determine whether you're actually allergic to some of the food that you're eating.

Because the challenge with nutrition, and this is something that I discovered decades ago when I first decided that nutrition was a powerful tool for healing, is making sure that not only do people get all the nutrients they need, but they're not eating foods that are provoking inflammation in their body, foods to which they're allergic. Unfortunately, even healthy foods can do that. That's the state of the world today. With the Power Wash, you have an opportunity to determine if any otherwise healthy foods would be great for your friends to be eating are not good for you, and you begin building up the nutrients that you need to optimize detoxification and combat allergy.

Australian researchers did a study in which they took people with asthma, and they divided them up into two groups. One group cut the number of fruits and vegetables they were eating to like three servings a day, and the other group increased it to seven servings a day. The group that increased their fruits and vegetables found an improvement in asthma within just two weeks. It was clinically significant, it could be documented in the laboratory, inflammation in their body began to decrease. They didn't even tell them what special fruits and vegetables to eat, it was just fruits and vegetables. There was a great deal that can be done with plant-based foods.

It helps if you know the most nutritious. In The Allergy Solution, I have a chapter called the Immune Balance Diet, in which I have identified what those are likely to be. Just begin eating more fruits and vegetables, nuts and seeds if you're not allergic to them, using spices like turmeric with black pepper, scallions, herbs, drinking green and oolong tea. Within a very short period of time, days if we look at the UCLA data, a couple of weeks if we look at the Australian data, you will start improving your ability to resist toxins and to resist allergy.

Pedram:
That's very positive. There's always people now that are developing allergies a little later in life. Like, you know, hey, I was fine and all of a sudden, gluten's bothering me, dairy is bothering me, peanuts are getting me. Is there a way back from that? I mean, because some of traditional kind of conversation around that is, listen, once you start build immunoglobulins, then the body's kind of recognized this and it's got antigens and antibodies and all this kind of stuff. Have you seen people come back from that precipitous cliff?

Leo:
I see that happen all the time. The most important measures actually if they're food allergies is to really heal the gut. Whenever I've seen it, this is something I started noticing back in 1980s, I would have patients come to see me who had multiple food allergies, and I learned that the first thing I had to do to help them with their food allergies was to look at was happening in their gut. The gut does way more than we think it does. We think of the GI tract is this is where you digest food, and where you prepare waste to be excreted, and where you absorb the nutrients from.

Yes, that is its most essential function in terms of maintaining life, but in addition to that, your gut is the place where most of your immune system activity takes place in your body. It has a nervous system of its own that has as many neurons in it as your spinals cord and it's constantly in contact with your brain, so your gut and your brain are having a minute by minute conversation about what's happening in your body.

Pedram:
Now, what's your play on healing the gut? I know people do elimination/provocation, people do reinoculation. How do you go about it?

Leo:
The program that I have, I call the ARC Program, A-R-C for avoidance, reflorastation, and cultivation. Avoidance really is necessary because like you can't drain the swamp if you're too busy fighting the alligators, it's that kind of thing. Let's look at your environment and look at your diet. Mission Detoxable and the Power Wash are two key steps in avoidance. In my clinical practice, I've also found it important to look for the presence of pathogenic organisms in the gut. Parasites, yeast, eliminating those can have a huge impact on health. You need the help of a doctor, but fortunately, there are a lot of physicians these days that are tuned into that. The number has dramatically increased since I started doing this work and teaching about it 30 years ago.

Pedram:
Yeah. Thank God. I mean, it's I think trying to keep up with the number of people that are suffering from all of these allergies and immune system issues that have kind of sprung up out of nowhere, it seems. It's a big deal. It's one of these things where the world has changed dramatically. I think a lot of people's sentiment is, screw this, I'm out of here, I'm going to move up to North Dakota and hide. You're in Greenwich Village, so you're in the belly of the beast, right? For someone who's living in Manhattan and is in a busy urban environment, what kind of advice of would you give to them in terms of how to avoid … ? I mean, look, you're across the street, the diesel truck is going to gas you. How do we do it?

Leo:
It really starts with nutrition, so we try to eat really well. I mean, the principle in The Allergy Solution apply whether you're living in a suburb, whether you're living in the heart of the beast and I happen to love living here, or whether you're living in the country. Because there are places in the country that get just as polluted as the city. I mean, you never know what's going to be around the next corner, what kind of factory or facility is going to be put there. Unfortunately, there is no part of the world that isn't affected by what's going on environmentally. Or maybe that's fortunate because you can't run away from it, you have to stay here, you have to look at it …

Pedram:
You have to face it.

Leo:
… face it. Yeah. Look it in the face and do something about it. Nutrition is definitely an important step, and having an oasis in your home. I mean don't bring toxins into your home. Your home should be a place where you can breathe fresh, pure, clean air. In Manhattan, it helps to have some air purifiers, because you can't necessarily just open a window and bring in clean air.

Pedram:
Yeah. I mean, look, it's tough. We live in a crazy world, there's pollution all over the place. I mean, a lot of the work that I do on the other side of this show is working to kind of clean that up, I know you're an advocate for it. It's almost impossible nowadays to be a physician without being an environmentalist, without being an advocate for cleaning this mess up. It's challenging times. We all kind of live in our little siloed universes. The more data that comes in, one patient at a time, kind of showing that the environment and some of the challenges our patients are having are actually kind of from some of these extrinsic factors. You have no choice but to look at it.

Then at that point, when you look down the barrel of the implications, it's like, holy crap, what have we done? Everyone's sick and we're starting to realize why. It must be a big challenge for you treating patients day in and day out like this. Trying to get them to clean up their lives, when a lot them, their sentiment typically is like, come on, doc, just give me a pill, or you've got a shot for me, don't you?

Leo:
Actually, first, let me say that the patients that come in to see me have been to see … I mean, they've really been through it. They're coming to see me and they're expecting me to give them a lot of homework. They'd be disappointed if I didn't. They're not just looking for a quick fix, because they've seen that quick fixes don't work.

Pedram:
Yeah.

Leo:
In fact, treating patients like that is one of the things that really inspires me and helps me look deeper and look further.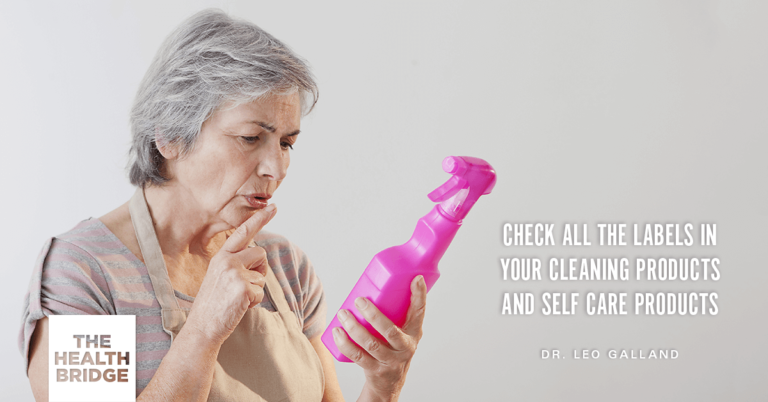 Pedram:
When someone comes in, they're expecting to do their homework. They've seen people, they realized that the quick fix doesn't work. What is a realistic timeline for someone? Say, they're in their mid 40s and suddenly, they've developed a bunch of these issues whether their hay fever is kind of cranked up and they're having some gluten intolerance and all that. What do you typically say is … what are you saying like, this might take six weeks, this might take six months? I mean, what's realistic?

Leo:
Okay. There are really stages to recovery. You can start feeling better within days if the program that you're on is the right one for you, but you're going to need to stick with that program even it's very restricted for a while. It may take a few weeks or a few months before the envelope starts to enlarge, and you don't have to be as careful about everything that you're doing. Even then, you have to really live responsibly. I mean, I've seen people who got really well, and then they decided, okay, I'm feeling fine, I've been doing great for several months.

They start drinking heavily, eating all sorts of sweets, exposing … and maybe it happens in a setting where they got sick and took an antibiotic, or were travelling and picked something up. That just blows everything away. What happens however is once you know what it takes to get well, you can get back very quickly. That 99% of the time, you know this what I have to do and you can do it. In fact, one of the most satisfying things that happens in my practice is when I see a patient that I've been seeing in several years who's coming in basically because they just want a check up or check in or maybe because some kind of new problem developed.

I'll be talking to that person and I'll say, well, what's been happening the past several years? Because I always find it important to look at the background, and not just jump in to, okay, well, this is what's bothering me today. Well, what was going on yesterday, or the week before, or the week before that? That's helps me understand what's going on today. A patient will say to me something like, you know, about two years ago, I started to get these problems. Two years ago, I started to get these problems that I had when I was seeing you before. I was going to call you up and come in, but then I thought, well, if I did that, what would Galland tell me to do? I knew what you would tell me to do, and so I did it and I got better. When that happens, I know I really did my job well.

Pedram:
You're in their head.

Leo:
Yeah. Right. I educated the patient, and this person is able to be a responsible advocate for her own health or his own health.

Pedram:
That's it. The literal translation of the word doctor in Latin is to teach. Yeah. To teach. Look, I think that you have your finger on the pulse of something big. I think the book is fantastic. It is substantial. I was flipping through it … I just got it a few days ago, so I need to sit down and give it a good read. I was flipping through it thinking of the dozen of patients that would be basically positively impacted by this, it's a big thing. It's, unfortunately, something that's not going away anytime soon given the nature of the kind of toxicity and the kind of chemical load that we have kind of getting pumped into our environment, so we have to.

I mean, this is our survival instinct. We got to do something about it. If not, I mean, like you said, look at sneezing and red eyes and itching and all that, that's kind of the overt stuff, but fatigue, headaches, lack of energy, who the hell doesn't have that, right? That's a big deal. Everyone's walking around in this kind of like suppressed state, and if some of that was related to being toxic and having the immune system kind of overtaxed, that's something that we all have to look at.

Leo:
I will say, there are a lot of … I mean, I have a lot of patients who don't have that anymore, and I'm sure you do, too. When you start taking of yourself well, when you know what factors you need to deal with in your environment and in your life to be well, you can achieve such a level of energy, wellbeing, and productivity that you never really thought was possible.

Pedram:
Amen. Doc, how could people find you? How could people find the book? It's called The Allergy Solution, Leo Galland. Tell us website, where the book's available?

Leo:
Right. Okay. The book is available everywhere as far as I know. I mean, it was recently published. It's available online in major booksellers and minor booksellers. I have a website, DrGalland.com. It's D-R-G-A-L-L-A-N-D.com. There are links to independent booksellers there. There's more information there about the book and about allergies and health in general. There is a show that I recorded for public television, it's airing nationwide in June, and it will continue to air, I believe. A lot of the information that's in the book is in the show, not everything, but a lot of the essential points. I mean, the book has about 10 times as much information as you can get in to a TV show, but the show gets you started on what you can do right now.

Pedram:
Great. Did you do the whole PBS tour, multi-town, the whole … ?

Leo:
Doing that in June.

Pedram:
Okay. Good luck. Get some sleep. Great. Then do you have specific dates on the show or is it still kind of pending?

Leo:
Yeah. I have a whole bunch of dates, but I mean, it's showing in about 200 different stations, so I couldn't grab a hold of those all.

Pedram:
Yeah. PBS will have it. Excellent. Dr. Leo Galland, thank you so much. This has been great. Keep up the good work. Lord knows we need you.

Leo:
Great talking with you today, Pedram.

Pedram:
Cheers. Thank you. This has been The Health Bridge, Dr. Pedram Shojai, here with Dr. Leo Galland. Read the book if you are feeling like allergies are one upping you, get out in front of it and figure out what it is that's bothering you. Live your life with vitality. You don't need to live that way, just fix it. I'll see you next week.