Changing your brain in a positive way
Really lucky to have Dr. Daniel Amen on the show who the Washing Post called "the most popular psychiatrist in America". He has multiple best selling books and has re-released his last book Change Your Brain, Change Your Life. Daniel points out the obvious news that of course we can do lots of things to hurt our brain like mold exposure, alcoholism, smoking a lot of marijuana, to playing football.
But some cool news that he's discovered over his 20 plus years in studying the brain that can improve brain health are 3 things. He says caring about your brain is huge. Love your brain and stop doing things that hurt it like drugs, alcohol and brain injury. Sleep apnea, high blood sugar, low thyroid, and low testosterone hurt it. The things that help the brain are by Taking supplements, diet, exercise and probably most importantly…stop believing in every stupid thing you think.
Daniel's own father was in bad health but after changing his diet, taking supplements and exercising, he lost over 40 pounds and his energy and health are greatly improved. His point, his dad is in his late 80s and says it's never too late to turn the health of your brain around. It's something that the earlier you start the better but this idea that the brain goes down hill once you hit 60 is just not true.
Meditation
We tend to think that mediation is a way to slow it all down but the truth in studies show that while meditation is calming to the body, it actually fires up the brain and helps the memory. Daniel says it's like a mental workout for the brain and it has so many positive properties surrounding it. And best of all, there's no side affects. You're not going to get fat and it doesn't cost you a dime. What it does do is increases your energy, helps with mental clarity and adds meaning to your life.
Meditation is helping people with ADD and ADHD as well. There have been studies that show a significant difference in their lives because it strengthens the front part of their brain which is the thoughtful part. It all boils down to 2 things – the decision to do it and some dedication to stick with it.
Sleep and Brain Health
Here's a fact- when you sleep, the brain cleans itself. Daniel says that if you are not getting 7-8 hours of sleep a night, junk builds up in your brain and makes it much harder to think. For instance, in teenagers, if they get one hour less a night than they are used to, they tend to become more depressed and there's a higher chance for suicide. Sleep makes a radical difference in your overall health. If we aren't getting enough sleep, we are hurting our bodies and our health. Some tips for restful sleep- turn off the gadgets and making sure your room is dark and a little bit cooler.
Exercise and Eat healthy
We know that's the drill for living a good, clean life but it's also necessary for a healthy brain and prevention of disease. Exercise is critical because of the blood flow which our brain needs because it uses 20% of the blood flow in our bodies. If we don't exercise, we are hurting our brains.
If you want to lower your risk of Alzheimer's disease by 42 %, eating a fat-based diet with avocados, nuts, seeds, and fish will do it! Low fat diets work against brain health. And this is pretty scary, if you are a carb addict who's only love is pasta and bread, you have a 400% increased risk for Alzheimer's disease. It's pretty simple, eat healthy fats, good proteins and lots of colorful fruits and veggies. Daniel says that your focus will be better and your energy will go way up…and you will start loving your own life.
Notes from the show:
Pedram:
Hey, welcome back to The Health Bridge. Dr. Pedram Shojai here talking about brain health. We are going into Brain Awareness Week and who better to speak about this subject than our good friend, Dr. Daniel Amen. Dr. Amen, welcome. Welcome back to The Health Bridge.
Daniel:
Thanks for having me.
Pedram:
Yes. I want to give a little bit of shout-outs here just because you're such a humble guy, you're not going to. The Washington Post called you "the most popular psychiatrist in America". We are talking to a double-board certified psychiatrist who has multiple bestselling books. You just re-released your last book, Change Your Brain, Change Your Life. It was a bestseller you wrote in 1999 and you've updated and enhanced and really worked on bringing some of the newer evidence out on this. You've been at this for a very long time, so this is a very important subject. Obviously, you've dedicated a big part of your career to this and it's trending with the NFL and all the things that are happening right now in the news. Is it possible to change your brain? I think that's the first place we should start.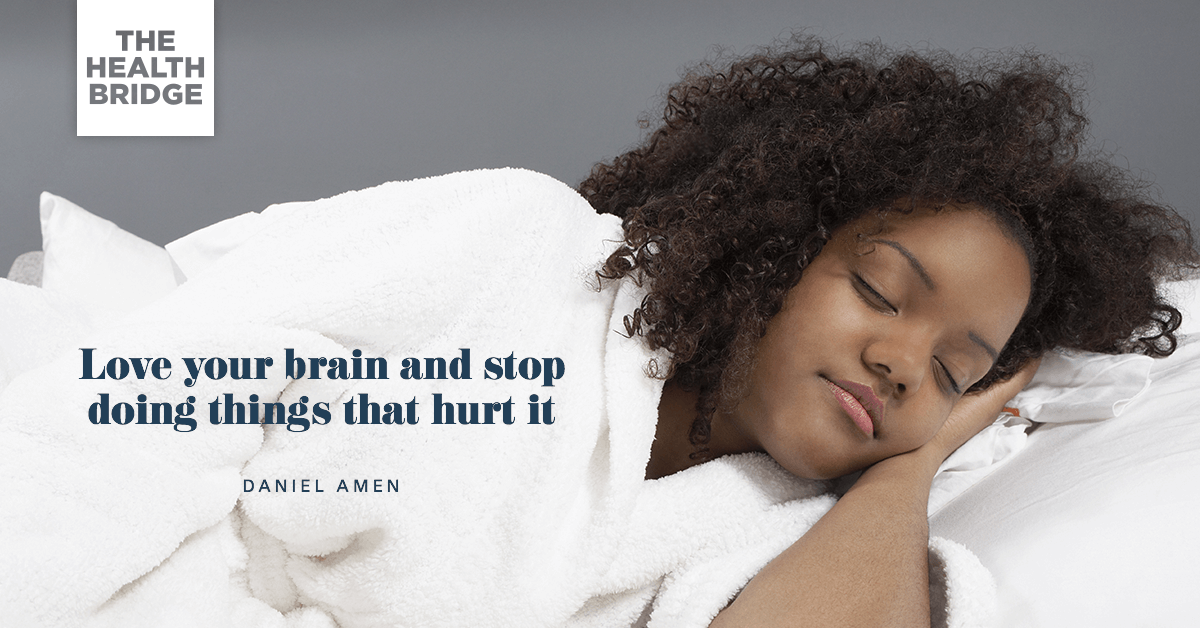 Daniel:
Well, it such an important question and people intuitively know they can hurt it. You can change your brain in a negative way, but what I get so excited about is changing people's brains in a positive way. What we do at Amen Clinics is we do brain imaging. We actually look at how your brain works. I've seen all the things that can devastate brain function from mold exposure, to drinking too much alcohol, to smoking a lot of marijuana, to playing football.
What really excites me is taking brains that are not healthy, intervening, and helping them be the best they can be. That just really excites me. I scanned myself in 1991 when we started our imaging work and it wasn't very good, but 20 years later, my brain looked younger and healthier because I totally fell in love with it and did the right things for it, and you can, too.
Pedram:
For the past 20 years, you've been working on your own brain, and also obviously thousands and thousands of brains around the world. What does it look like when you're working on a brain? I know you do some neurofeedback. I know there's a lot of things that happen in your world. How does one start working their brain in this gestalt?
Daniel:
Well, the first thing you do is you know about the health of your brain. When I turned 50, my doctor wanted me to have a colonoscopy. I asked him why he didn't want to look at my brain. Wasn't the other end of my body just as important? If you don't look, you don't know. That's where the imaging is so important to us. For people who can't do that, we do some very sophisticated, computerized neuropsych assessments to know where are you compared to the rest of the population.
Really, you can boil it down to 3 things. It's one of the big things I've learned over the years. It first starts with caring. You have to really care about your brain or fall in love with it. Stop doing anything that hurts it: drugs, alcohol, brain injuries. Things people actually really don't know like sleep apnea hurts your brain. High blood sugar hurts your brain. Low thyroid, low testosterone hurts the brain. Care, stop, and then engage in regular brain-healthy habits: supplements, diet, exercise, and learning not to believe every stupid thing you think.
Pedram:
I think that might be the hardest one. Just to make sure this isn't age-dependent, if someone's listening to this and then they're in their 60's, some people feel like it's too late for them. Is it ever too late to start improving your brain health?
Daniel:
Well, I'll tell you my Christmas present last year is I have a difficult dad. I love him to death, but growing up, his favorite word was "bullshit". His second favorite word was "no". He was just stubborn. I don't know if you can relate to that at all, but he was just stubborn. I'd been bothering him for many years to get healthy, and he's like, "I don't get heart attacks. I give them." It's like awesome. Then he got heart failure.
Pedram:
Ouch.
Daniel:
He was in a chair sick for 6 months and he stopped going to work. He's very powerful. He's chairman of the board of a $4 billion company. One day he looked at me and he said, "I'm sick of being sick. What do you want me to do?" He just did everything I asked him to do. He completely changed his diet. I went over to his house actually every week and started working out with him. He took the supplements and in 6 months had lost 40 pounds, decreased inflammation, his energy was better. Now he's independent again, driving, working, and he's going to be 87 in 2 months. It's never too late when you start doing the right things. Obviously, it's better to start your children on this program, but I'm so excited. I promised him. I said, "Look, Pop, you do this, you're going to feel better at 90 than you did at 70."
Pedram:
Fantastic. You know what? That's so encouraging because we have fallen into this narrative that the brain degenerates and it's downhill from a certain age on. The work that you're doing, the research that's coming out, all this really interesting stuff with neuroplasticity and the ability to enhance the function of the brain, we're in a renaissance. It's hard to know when you're in something, but the entire paradigm has shifted. Finally, we're talking about things that are actually important with, say, the NFL and all these ways that we're hurting the brain.
Maybe we can talk about that for a minute because we are going into this awareness week. You're on the cutting edge of where people can go and go, but you also deal with brain injuries. You also deal with the ways the brain takes a hit. What are the major places where you're seeing that and what do we see in those patients?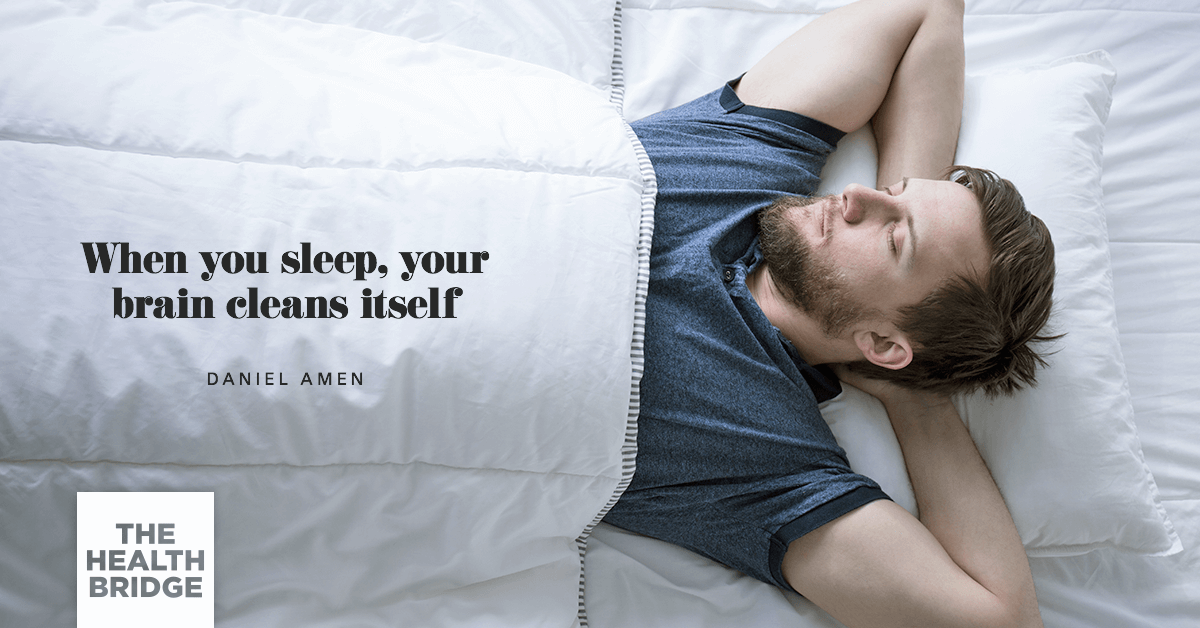 Daniel:
Well, you know I had the privilege of being a consultant on the movie Concussion that just came out with Will Smith. Amen Clinics did the world's largest study on active and retired NFL players. We had 178 NFL players. The level of damage is awful, but 80% of them show improvement on our program. We are so excited about that. Should you let your children play football? Of course not. Brain is soft, skull is hard, skull has sharp, bony ridges. Why would you ever let a child do something that damages their brain?
I had one dad said, "But my son really wants to." I just looked at him and said, "Well, what if he told you he really wanted to do cocaine? Would you be okay with that?" He's like, "Well, of course not." The level of damage is the same in my experience and I've looked at over 118,000 scans. It's not just a little bit of experience that I have and it's not just football players. It's jockeys. It's NASCAR drivers. It's firefighters who are exposed to environmental toxins, and on top of which firefighters are also exposed to intense emotional trauma. You can't take too many dead babies out of a car accident and not have that affect you for the rest of your life.
It goes back to those three things: you've got to care about your brain, avoid things that hurt it, do things that help it. I published a study last year on 21,000 people that showed we could distinguish emotional trauma from physical trauma in the brain. Over 90% of cases got picked up by Discover magazine as one of the top 100 stories in science last year, which we're really excited.
Why it's important is the treatment's different. If you don't look, you don't know, and then you can hurt people. All of us have heard about psychiatric medications having black-box warnings, having hurting people, and I'm not opposed to medicine. What I'm opposed to is the indiscriminate use of them without looking or trying some of these natural approaches.
Pedram:
Great. The brain is healing, even on these NFL guys that have been battering themselves for awhile. It's obviously slower in some circumstances, but is it easy to work? When someone's too far gone, it becomes an incredibly challenging scenario or are you seeing pretty much every brain getting better just at a different pace?
Daniel:
It's an interesting question. We see a lot of drug addicts and they often have awful-looking brains. They say, "Well, can it be better?" It sort of depends on how much they used, how long they used, their genetic vulnerabilities, and their willingness to engage in the program. Part of the willingness to engage in the program depends on the health of your brain. Does that make sense?
Pedram:
Mm-hmm (affirmative).
Daniel:
I'm the eternal optimist and we've even shown reversing some people who have Alzheimer's disease or dementia. I'm always very optimistic, but I'm also a realist that the earlier you start, the better it is.
Pedram:
Yep. You said a couple things in there where I bet you, because of these two things that you had mentioned, you have heard a lot of these questions that are like making a deal with the devil. You had mentioned alcohol and marijuana, both being detrimental to brain health. I'm sure someone's like, "Okay, well, how much is too much? One glass of wine, two glasses? I puff marijuana." Right? Is it a hard, bright line that you're drawing there or are you basically saying the abuse of these things? Obviously marijuana is getting legalized now in most parts of the country, so it's more, right? It's coming at you.
Daniel:
I'm really clear. Alcohol is not a health food. For most people, marijuana is not good medicine. Now, should we be arresting people for smoking pot? Of course not. That's just stupid. Let's arrest them, put them in jail with people who are really doing bad things. It's the gateway action to hell for many people. Is marijuana worse than alcohol? Not really. Is it worse than many legal drugs like Xanax? No, not really. Is it good for you? No, not really.
I think less is better. If you have a glass or 2 of wine a week, it's not going to hurt you, really, but we need to get away from the thought that, "This is going to help me, it's a health food." There's so many other ways that you can help your brain that does not add empty calories to your diet, decrease your judgment. There's more domestic violence associated with alcohol than virtually any other drug except perhaps methamphetamines.
Pedram:
Yeah. This is where you and I agree on a lot of things where I'm just such a big fan of all the stuff that you've been saying. You've become an incredible enthusiast of meditation. It's like people want alcohol and marijuana often times for stress relief, oftentimes because life is overwhelming and you need something. You need a nightcap. You need something to help you with it. Well, there's this ancient stuff called meditation that now scientifically we're looking at and it's doing wonders for the brain and it's helping you not use the substances and get it. I'd love to hear how you've come around to meditation. I know you're a big fan of it.
Daniel:
We actually studied it and meditation and fooled us. One would think if you get in a lotus position, then you quiet your mind, that it will actually quiet your brain, it will calm your brain down. It totally doesn't do that. It fires it up and helps your memory. It helps you with focus. Meditation is like a mental workout for your brain and it's just got so many positive properties to it. I'm a huge fan. There's virtually no side effects to meditation. It doesn't make you fat. It doesn't make you beat anybody up. It doesn't make you stupid. If anything, it sharpens your focus, increases your energy, and adds meaning, purpose, and mental clarity to your life. I'm really a huge fan.
We studied a kundalini yoga form of meditation called Kirtan Kriya, which is a 12-minute chanting meditation. Given that we treat a lot of people who have ADD or ADHD, it's like they're not sitting on the floor for 3 hours meditating. It's just not going to happen, but 12 minutes made a significant difference in their lives and actually strengthened the front part of the brain, which is the most human, thoughtful part of your brain. How exciting is that with something that's free, easy, no side effects?
Pedram:
Totally. Yeah, but people are always looking for meditation 2.0. People want the next, the latest and greatest. Sometimes some of the old stuff, it's been around because it works and it's been around and it requires us to actually do it. That's the challenge. It's like, "You mean you're not going to give me a pill? I have to do something?"
Daniel:
Right, and it has to be in 8 seconds, according to a study from Microsoft is now 8 seconds, where a goldfish is 9. This is really evolution going the wrong way. If I just get my patients to start with a 2-minute meditation, it's like this isn't hard. It just requires a decision to do it and then dedicating some time.
Pedram:
There's another piece to this, and as a new dad, I can attest to this, is sleep and the value of sleep for brain health. We live in a culture that doesn't really value very much. "You can sleep when you're dead. I'll just drink some coffee and push through this." What are you seeing as the central role of sleep in health, and particularly brain health?
Daniel:
Well, in Change Your Brain, Change Your Life, there's a huge section on sleep, because when you sleep, the brain cleans or washes itself. If you're not getting 7, 8 hours of sleep at night, junk builds up in your brain and it makes it harder for you to think. If teenagers just get an hour less on average of their peers, there's a higher incidence of depression and suicide. Some scientists actually recommend you ask people when you interview them for a job how much they sleep, and if they sleep less than 7 hours a night, you probably shouldn't hire them because you're more prone to make mistakes. In one study of soldiers, soldiers who got 7 hours of sleep were 98% accurate on the range. Those who got 6 were only 50% on the range. It makes a radical difference for your overall health.
Pedram:
Wow. That's really heavy. Given the circumstances that we live and giving all of the stimuli that draw us away from sleep, I'm assuming you draw a hard line and help people get into better sleep habits and sleep hygiene. It's not easy because the culture wants them out, but if someone's on your program, they're instructed on how to get into better sleep habits, I would assume?

Daniel:
It's absolutely critical. It really starts with a decision and then to start turning off those things that put blue light into your brain that tell your brain to stay awake. Turning off the gadgets becomes very important, than making sure your room is dark and a little bit cooler has been shown to help enhance sleep.

Pedram:
Let's talk about turning on a different set of lights, the ones internally in the daytime with exercise. There's a lot of research. Exercise obviously good for everything. How does exercise tie in with brain health and why is it so important to keep moving?
Daniel:
It's just critical because of blood flow. Exercise helps your blood vessels stay patent and open and not become brittle and more likely to break. Your brain uses 20% of the blood flow in your body. Anything that hurts blood flow, like not exercising, damages your brain. On the other hand, I don't want people going crazy with exercise. The triathletes and marathon runners, it's too much stress. I actually see brains that are not very healthy among some of my elite athletes.
Pedram:
That's interesting. Just to geek out for a second, is that because they have elevated cortisol? What do you see as the contributing factor to that? Because we live in southern California. Everyone's trying to do some Iron Man. It does. It gets a bit much.
Daniel:
Right. It's too much oxidative stress and too much cortisol and we know that will wear out your immune system and actually shrinks the size of your hippocampus, which is the major memory structure in your brain. I actually don't believe in moderation. I think everything in moderation is the gateway thought to hell, but I don't want people getting crazy about their exercise. I like burst training or interval training along with weight lifting because the stronger you are as you age, the less likely you are to get Alzheimer's disease.
Pedram:
Great. Then our last stop on the lifestyle wheel here is diet. What can we eat to get better brain health and what do we need to avoid to obviously not head in the other direction?
Daniel:
I actually think it's really simple. You want to have high-quality calories and be careful not to have too many of them. If you have a fat-based diet – avocados, nuts, seeds, fish – you have 42% less risk of Alzheimer's disease. Anybody who's on a low-fat diet, stop it if you love your brain. A protein-based diet – 21% less risk of Alzheimer's disease. If you have a simple-carbohydrate-based diet – bread, pasta, potatoes, rice, sugar – you have a 400% increase risk for Alzheimer's disease. The perfect diet for your brain is high in healthy fat, good protein, and then lots of colorful fruits and vegetables. Kill bread, pasta, potatoes, rice, added sugar. Your energy is going to go way up. Your focus will be better. You will be able to own your life.
Pedram:
Wow. Those numbers are staggering. I'm actually still just thinking about what our culture, I mean, we have Alzheimer's and dementia and all these things on the rise, and you just go back at the food system and how the supply chain of our food system shifted in the last 50 years. Then you have a whole generation of people who are showing up with all these degenerative problems.
Daniel:
Recently on the Oscars, I was so irritated because they did a whole thing on Girl Scout cookies.
Pedram:
Totally.
Daniel:
I'm like that's a weapon of mass destruction. When I see the little Girl Scouts coming, I think of little girls in fatigues throwing cookie bombs at people. My wife hates that. She just, "You can't go after the Girl Scouts." It's like, but think of the insanity of it. Read the labels. They're hurting us. They're not helping us and we use bad food to celebrate. There's something disturbing in the messaging of that. I told you my dad's favorite word was "bullshit," and I find myself using it more and more these days. That's not okay with me.
Pedram:
I got in an argument with a mother who her and her Girl Scout daughter rang our doorbell at 8:00pm on a Sunday. I've got babies we're trying to put down. I'm like, "I'm sorry, I'm not buying this bullshit." I didn't say that in front of the kid. She said, "Why not?" I said, "Because you're like a legal drug dealer. Why can't she sell carrots? Why can't she sell something that is healthy?" It's not the little girl's fault, but culturally, I 100% agree with you is we're having these cute little girls selling things that are causing dementia, Alzheimer's, diabetes, obesity. The list goes on and on. It is absolutely ridiculous and I'm glad you brought that up.
Daniel:
I'm going to tell Tana about our conversation because I'm ready to do a big post on it. There was a girl who set up a Girl Scout cookie display outside of a pot dispensary. The insanity of it. Inside that pot dispensary, they actually had Girl Scout cookie marijuana cookies with 19.8% THC. I'm like, "Am I the only person that sees that this is literally insane that the health of our society is going the wrong way? That we're literally in a war for the health of our brain." Somebody's just got to be able to say, "No, this isn't right," like you did at the door. More people need to do that. 75% of Girl Scout revenue is in their cookies and that's wrong.
Pedram:
Yeah, yeah. Do something else. Change it. We all understand that you need to do a fund drive. Don't sell crack, which is effectively what they're asking them to do. You mentioned that we're at war. I want to stay on that for a second because we all understand this whole NFL thing. Guys banging their heads, getting brain traumas, overt trauma. We understand that that's going to damage the brain. I think to your point, there's very little understanding about the internal causative factors, the agents that damage the brain. We mentioned alcohol, we mentioned marijuana, you're mentioning sugar right now. Is there anything else that's big on that list that's just like a big no-no, like you can't eat this if you want your brain to work?
Daniel:
I think of air pollution, water pollution, mold exposure. If I showed you a map of the U.S. with the highest incidents of schizophrenia, it's in the northeast. Places like Michigan. The West Coast. Then I overlay Lyme disease. They're identical. I think you have to be really careful about protecting yourself from being bitten by a deer tick. We've just seen it devastate people's lives. I predict in the next 40 years there's going to be a whole new specialty in psychiatry of infectious disease. We have to be careful with the infections that we get. Part of it is being able to fight them off by keeping our immune systems strong, making sure we get enough sun, taking vitamin D and not stressing ourselves out to the point where we wear out our immune systems.
Pedram:
Yep, and that's tough. The sugar sure as hell doesn't help that, either. We got kids running sugar to our doors and trying to get us to buy things that aren't healthy for us. A lot of these same kids have been diagnosed with ADD, ADHD, and all these sorts of things that are bubbling up in the school systems and becoming epidemic levels where everyone's like, "I don't understand what's happening." What is in your sense, in your clinics, and all these things that you're seeing, what is causing all this ADD, ADHD, and what can parents do about it?

Daniel:
I think ADHD is real and left untreated, it devastates people's lives. It's both their genetic factors and there environmental factors. Our diet is increasing the expression of ADD. Our lack of sunshine is increasing the expression of ADHD. Our lack of exercise is increasing the expression.
An interesting thing is ADD kids, there's a higher incidence of teenage pregnancy. On average, a woman that does not have ADHD has her first baby at the age of 26. An ADD woman has her first baby at the age of 20. Over 100 years, an ADD family will have 5 generations and more children per generation because of the level of impulsivity. This is just taking into account the genetic factors of it. It is increasing in the population that way. Then if you add in the really low-quality diets, the high video games, the lower exercise, lower sunshine, the higher incidents of traumatic brain injury because people think it's fun to hit your head repeatedly, which is just really insanity, we see this higher expression.
Pedram:
Back in the day, there were certain treatments coming up. I don't even know what's new or happening. Are you still doing neurofeedback with all the lifestyle behavioral stuff? As a parent who might have an ADD/ADHD kid, where do you even start going and looking for solutions to this?
Daniel:
One, I've written a book called, Healing ADD, where we talk about it's not one thing, it's multiple things. Know which of the 7 types you have and then we give natural treatments for each of them. Medicine. I'm not opposed to medicine. I'm just opposed to the indiscriminate use of it. In addition, things like neurofeedback, meditation, exercise can be incredibly helpful.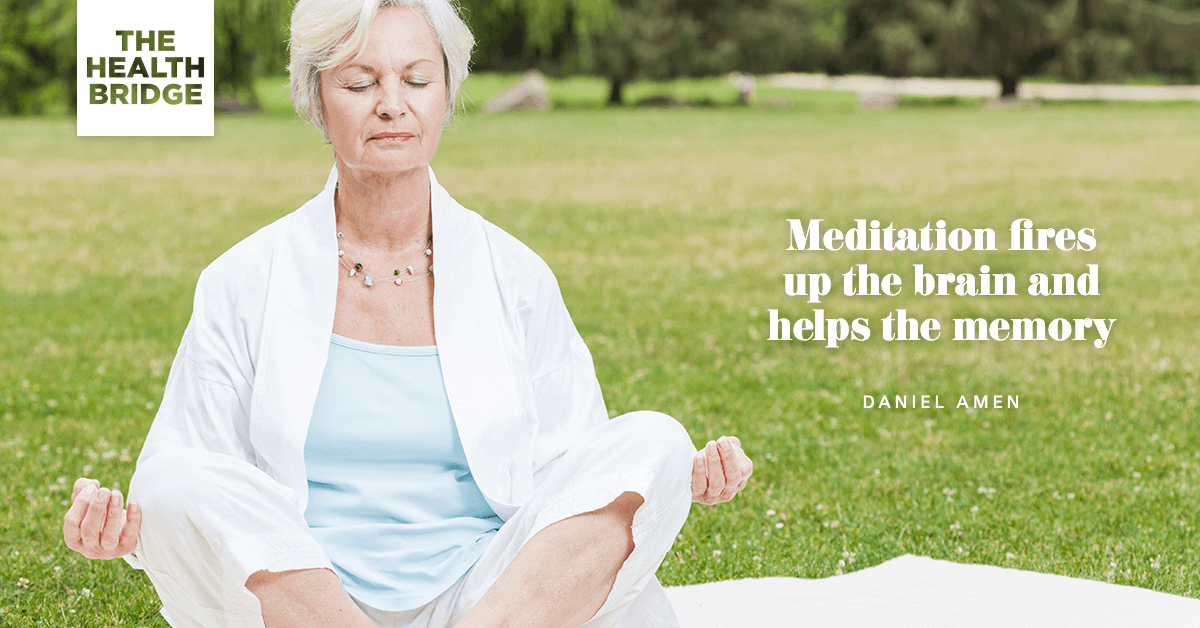 Pedram:
Great, great. There's also this skyrocketing, these numbers that I hear about autism are absolutely off the charts and it's scary. Is that something that you touch in your clinics? Do you have an opinion about what's happening there and why that might be also on the rise?
Daniel:
Yeah, we've done thousands of autistic kids, scanned their brains. We have a big study coming out this year on it. It's not one thing. I think it's an environmental-genetic interaction and some of the brains look toxic. Some of them traumatic. Vaccinations, it's a part of the issue. It's not the only issue. That's really clear now, I think. It's devastating. It went from 1 in 10,000 children to 1 in 45. It is really frightening many people.
Pedram:
Oh yeah. Absolutely. The parents are absolutely terrified of this for obvious reasons because it's an absolute game-changer. Your life will never be the same. It's something that we've got to look at collectively as a culture. There's also a rise in bipolar disorder. Are you seeing that? Are these all symptoms of how we're living? Is there something different happening with that?
Daniel:
You know, bipolar disorder has been around forever. There is a rise in all mental health issues. Depression's gone up 400% since 1987. Our lifestyle really does matter. It makes a big difference. The chronic stress that people are under can trigger it. I think head injuries are a cause of people getting diagnosed with bipolar disorder. They actually really don't have bipolar disorder, they have something I call temporal lobe disorder, secondary to a brain injury. If you never look at their brains, you never know.
Think about this. Psychiatrists are the only medical doctors that virtually never look at the organ they treat. You can get a diagnosis of ADD, ADHD, bipolar disorder, OCD, PTSD, depression, whatever, and no one's ever looked at your brain. You don't know. What is it an infection? What is it a trauma? Does your brain work too hard or not hard enough? It's been the goal of my professional life to get my colleagues to look at the brain so that we can better at targeting and treating them. We actually do outcome studies on every patient we see at Amen Clinics. We have the highest outcomes of anybody who publishes them, in large part because we do scan-guided treatment.
Pedram:
There's different kinds of scans, there's all kinds of newer technology and older technology, and I know you do all of it. Was it a technological hurdle at first? Did you invest and see the value in it and get ahead of the curve? You were a front-runner in this and you remain that, but a lot of people were just dragging their feet on this. Now the studies are coming out and everyone understands all the stuff. There's a reason you're the phone call that comes to you for this whole NFL thing is because you've been looking at it longer and more thoroughly than any. PET scan, functional MRI, quantitative EEG. There's a lot of high-tech stuff it takes to look at a brain, isn't there?
Daniel:
We do SPECT and quantitative EEG. The reason we do SPECT is we think it gives us the best information. We love quantitative EEG, but our database for SPECT is 118,000. It's just so helpful. I got hooked because the first 10 scans I ordered in 1991 had changed what I did in 8 of them. I went, "Well, how do I know unless I look?" I couldn't believe the blowback I got from my colleagues. "Oh, it's only for research. It's not ready." They're still saying that, many of them, and it's just nuts because how did they diagnose Lincoln in 1840 with depression after he was suicidal was they talked to him, looked at him, looked for symptom clusters, then diagnosed and treated him. That's still 2016 psychiatry for most people when that is just wrong. It's just nuts, actually. We continue to fight the good fight and publish and fuss with our colleagues. It's going to change and imaging is going to be a huge part of it.
Pedram:
Yeah, there's a lot of belief systems and stuff there, too. I think a lot of people in the industry also need to change their brains and come around to see that there's a lot of very interesting innovation in the space and we've got to look at it. We got this quarterback, Ken Stabler, recently hit the news. There's all sorts of stuff trending on head trauma in the NFL. It's become a big thing. It's a trending topic. The NFL is coming out talking about it, but kids are still playing football. I think we've heard your opinion on it that football, you don't like it. You wouldn't recommend it to your kids type of thing. What do we need to look for? What kind of principles? Is it basically zero tolerance, like just don't bang your head? Are there ways to navigate these waters for kids in sports? Do you just say no football, no soccer, no rugby?
Daniel:
I mean, would you let your kids do cocaine? If you would, I want you to think about the level of damage is about the same. For those parents who let their kids play football, and I played football in high school, you want to make sure you're doing everything else right and you want to teach them about loving and caring for their brain. If you just think about it, playing football, getting repetitive trauma to the head, and then drinking, and then going out for pizza afterward, it's just a prescription for people not being optimal. If you love your children, at least in my mind, you want your kids to have an optimal brain.
I heard Roger Goodell say he would let his kids play. Of course. He makes $40 million a year as the CEO of the NFL. He's like, "Sitting on a couch is dangerous." Right, if you watch the Super Bowl and you're looking at the Doritos commercials, of course sitting on the couch is dangerous. It's like seriously, we can do better. As we didn't know smoking was bad for you in the 40's and 50's, we know it's bad for you. We don't let people smoke in restaurants, at least in California. Know better, do better.
Pedram:
Love it. Going into Brain Awareness Week, the take-home message obviously is know better, do better, but what would be the quick summary of brain advice going into this if I'm listening and I want to care and this is all new. A lot of people don't even hear about taking care of your brain.
Daniel:
It's care. It's fall in love with the 3 pounds of fat between your ears. I think the simplest thing I could say is play a game I played with my 12-year old since she was 2. I call it Chloe's Game. "Sweetheart, is this good for your brain or bad for it?" Then learn those lists. If I say, "Playing football," she goes, "No, that's not good for your brain. Brain is soft, skull is hard." "How about avocados?" "Oh, two thumbs up. God's butter." "How about blueberries?" She'll put her little hands on her hips and go, "Are they organic?" Because non-organic blueberries hold more pesticides than almost any fruit. I'll go, "Well, what about talking back to your red-headed mother?" She'll go, "Oh, that's not good. Too much stress." I think that's really the question yourself, is what you're doing today good for your brain or bad for it and that's the list I lay out in great detail in Change Your Brain, Change Your Life.
Pedram:
Love it. Last question. There's a lot of these games out there, Lumosity, whatever. All these puzzle games and all this. A lot of people are pooh-poohing it. I'm assuming using your brain's a good thing. What do you recommend in that light?

Daniel:
I think if that's the only thing you're doing and you're still eating like crap, it won't make any difference. I think working your brain is obviously a good thing. Probably better to learn a language. Better to learn a musical instrument. I don't think those games hurt you. We actually have a site called Brain Fit Life and we have targeted games based on people's vulnerabilities. I'm a huge fan, but if you do that by itself, also on our site, there are 300 recipes. There's hypnosis audios. There's brain-enhancing music. There are really many things to do to optimize your brain and just playing games isn't going to do it by itself.
Pedram:
Got it. Good food, good practices, just good, clean, sensible living. I like that binary system of, "Is this good or not?" Dr. Daniel Amen, always a pleasure. I love the work that you're doing. Give us a website, please, where people can find you, your books, your clinics.
Daniel:
If they want to look at our site, mybrainfitlife and learn all about our work, or if they go to amenclinics.com, they can take a free brain-health assessment and learn about, "What brain type do I have? How's the health of my brain?" Then we'll give them all sorts of tools and tips to optimize it.
Pedram:
Love it. Doing some of the most innovative, amazing work out there. Thanks for being out there, being a forerunner in this space, and you're still rocking it. It's like everyday I hear about some other cool thing that you've done, so keep up the good work and thank you again.
Daniel:
Great. Thanks so much. Great to see you again.