A new study examining alcohol-dependency revealed that the genetic component that determines eye color lines up alongside the same chromosome that determines the risk of alcohol abuse. The results revealed those with blue eyes are among the highest at risk for dependency, but even lighter colored eyes such as green, gray and those with lighter brown shades were also more susceptible than were individuals with dark brown eyes.
Arvis Sulovari, doctoral student in molecular and biological sciences and Dr. Dawei Li, assistant professor of microbiology and molecular science at the University of Vermont examined close to 1,300 Americans of European ancestry, nearly a thousand of whom who were clinically diagnosed alcoholics and roughly 300 who were not.
The study, which is the first of its kind, showed that overall, people with all shades of lighter colored eyes were 54 percent more likely to abuse alcohol, but that blue-eyed individuals in particular, were a whopping 80 percent more likely to suffer alcohol dependency than those with dark brown eyes. Following their initial findings, Sulovari and Li tested their results three more times, re-grouping participants according to age, geography and ethnicity – all with unchanged results.
Previous to this research, Li studied psychiatric genetics and worked alongside physicians and researchers throughout the Northeast to build a database with some 10,000 patients diagnosed with psychiatric illnesses as well as drug and alcohol addiction. It was from this database that Li and Sulovari filtered for individuals with alcohol dependence for participation in the study.
While the study is the first to find a direct link between eye color and alcohol dependency, there have been others linking significantly increased consumption to people with lighter colored eyes. Moreover, both of these studies are consistent with previous research indicating that dark-eyed people have higher rates of physiological arousal and sensitivity when using certain prescription drugs. It follows that if dark-eyed people require less alcohol or medicine to reach the same arousal levels, they are likely to consume less and therefore be less likely to become addicted.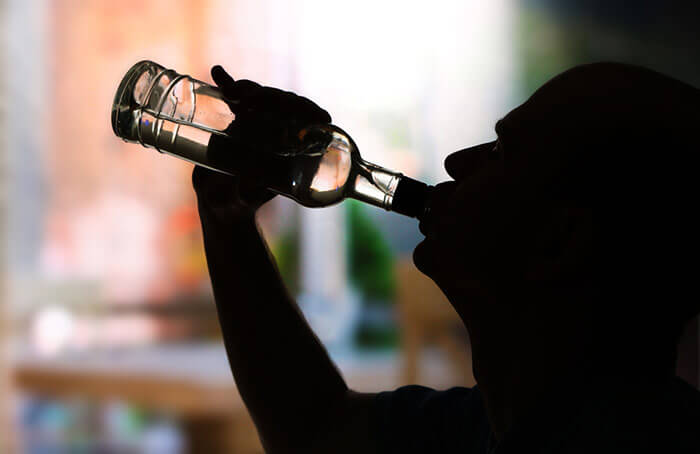 According to the National Institute on Alcohol Abuse and Alcoholism, more than 87,000 people die from alcohol-related causes. Around 16.6 million adults and almost 700,000 American youths were reported to suffer from an alcohol-related disorder in 2013 alone. Annually, nearly 88,000 people die from alcohol-related causes. This makes alcohol the third leading cause of preventable death in the U.S.
In a statement released alongside the study and published in the July issue of American Journal of Medical Genetics: Neuropsychiatric Genetics (Part B), the lead researchers expressed optimism regarding their findings, with Sulovari positing the study uncovered "an intriguing possibility – that eye color can be useful in the clinic for alcohol dependence diagnosis," and added the data showed promise in discovering the roots of not only alcoholism, but also many other psychiatric illnesses.
The underlying cause, however, is still unclear. Disease in general often involves both a genetic component, as well as an environmental one, with genes determining vulnerability and exposure to environmental triggers determining if the gene remains latent or becomes expressed. The study, while testing for factors such as age and ethnicity and cultural background, did not look at other factors often associated with alcohol usage, including education, mental health and socio-economic status.
Li plans to continue his work and delve more deeply into those very factors and how they influence not only alcohol addiction, but mental illness as well. He just submitted a grant request for this work and plans to use the money, in part, toward more gene research.
"These are complex disorders," he said. "There are many genes, and there are many environmental triggers." The past 20 years of gene research have so far yielded only enough to explain a small percentage of the genetic component involved. A great many still remain a mystery.