Health Insurance
The United States healthcare system focuses on treatment and management of symptoms and disease. Government and the medical establishment pay little attention to prevention and cure. This has meant that costs go up, and more people are sick and in pain from chronic disease.
Patients are frustrated. This is leading to the use of more alternative modalities such as naturopathy, chiropractic, Traditional Chinese Medicine, and Ayurveda. It's not only the patients who are looking for alternatives. Physicians who want the best for their patients are making more referrals to these alternative practitioners. They are also seeking them out for their own medical concerns.
One telling measure in a market economy like we have in the United States is that people are voting with their dollars. Patients spend more than thirty billion dollars on alternative care (2012 National Health Interview Survey – NHIS). Spending on alternative care is a growing sign of people's desperation and desire for something better.
Health Sharing
James Maskell,co-founder of Evolution of Medicine and an advocate for Liberty Direct, is helping to create a way to make the use of alternative practitioners and modalities more affordable. He is also seeking to make healthcare, in general, more affordable. Liberty Direct does not provide health insurance in the traditional sense. They use a model called "health sharing." Members pay a monthly share amount that is significantly lower than standard insurance premiums. In fact, Liberty's monthly share amounts have stayed the same for several years. Members are also able to get reimbursed more easily for alternative care.
You are in a community with other people who value their health.That keeps costs down for everyone.
Households spend half of their income on medical care that is not producing results. People are ready for something different. Health sharing is that innovation. Health sharing companies receive an exemption under Obamacare, the Alternative Care Act (ACA). Health sharing companies are showing the power of personal responsibility and community.
People are ready for something different. Health sharing is part of the needed innovation. Health sharing companies receive an exemption under Obamacare, the Alternative Care Act (ACA). Health sharing companies are showing the power of personal responsibility and community.
Patient and Physician Partnership
The business of medicine responds to shareholders who want to maximize their investment. Dividends, marketing costs, and high CEO salaries mean that healthcare costs cannot be kept in a range that works for the average American. Incentives inherent in the current system mean that Big Pharma, insurance companies, and medical-related industries want the current regime to remain. That's why physicians need to see 20, 30, 40 patients per day to make a living under the current reimbursement system. Imagine if those same doctors needed only to see eight or nine patients. Those lower numbers would mean that patients and physicians would be in
That's why physicians need to see 20, 30, 40 patients per day to make a living under the current reimbursement system. Imagine if those same doctors needed only to see eight or nine patients. Those lower numbers would mean that patients and physicians would be in relationship. Health outcomes would improve along with healthcare costs.
The system relies on healthy people to pay for individuals who are chronically ill. This is not sustainable.
When medicine becomes patient-centered instead of disease-centered, things will begin to change.
We need to make healthcare better not just for the patients, but for the healthcare practitioners as well. Health sharing is a bottom up vs. top down solution. Doctors and patients are tired of just managing symptoms. They are interested in prevention and wellness. James Maskell and Liberty Direct are playing an important role in this dramatic evolution to predictive, preventive, and participatory medicine.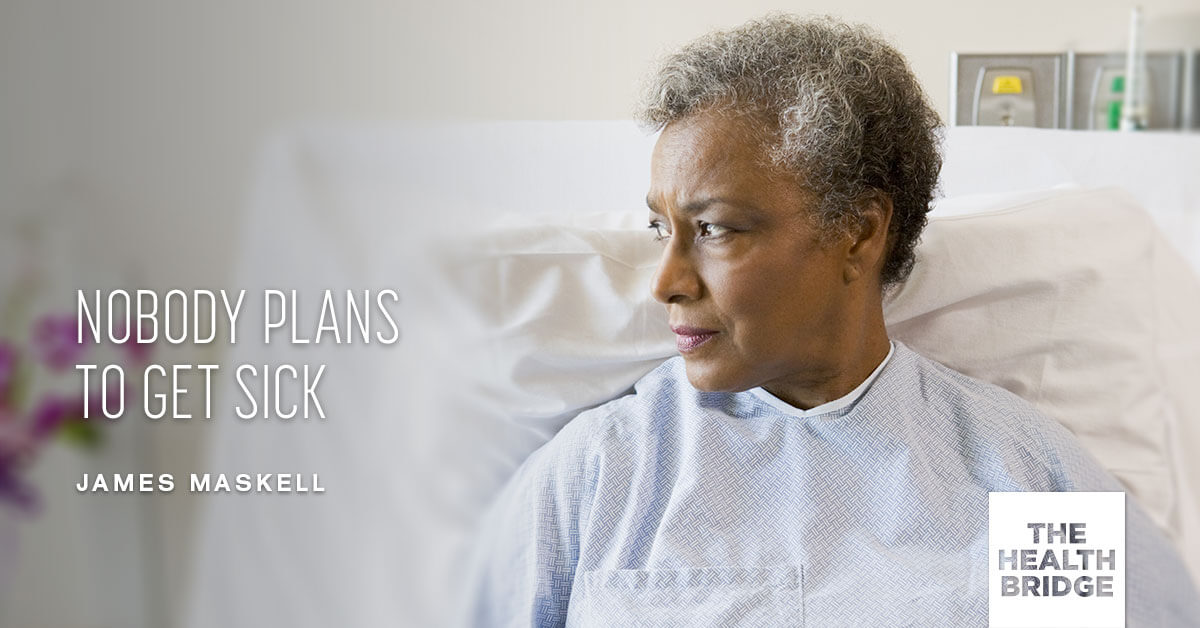 Interview notes for the show:
Pedram:
Welcome back to The Health Bridge. Dr. Pedram here with Dr. Tami. Here with a good friend of ours, James Maskell, who is the CEO of Evolution of Medicine and is here to talk to us about health insurance because health insurance … You're Canadian originally. Health insurance in America sucks.
Tami:
I think it sucks everywhere, but for different reasons.
Pedram:
Yeah, totally.
James:
I grew up in the UK, so you've got both sides of view of a socialist medicine system that they are based in. We all live in America. For most people who are watching, their health insurance is their number one way that they interact with the medical system and I think maybe a reason why people are being put off interacting with the system and we're just trying to find ways to really engage people and find something that works for the kind of people that watch The Health Bridge and for everyone else who wants to stay healthy.
Tami:
I just want to preface this by saying I actually called you. You were probably like, "Who's this stalker?" We had met sort of amongst, literally, a thousand people, so I didn't assume that. The reason I called you is because I love what you're doing.
James:
Thank you.
Changing the Face of Medicine
Tami:
I wanted to kind of touch base and say, "Hey, I don't know if I can be of any help, but good on you. I love what you're doing. You're changing the face of medicine. I'm here. Remember me, if I can help in any way," but you are changing the face of medicine.
James:
Thanks so much for saying that. I really appreciate it. If you want to change medicine, there's a lot of moving parts. This is a $3-trillion industry. It doesn't change easily. You've got to build the different pieces together and I've been working for really the last ten years, but particularly the last few years really starting to build a community of doctors that practice like Dr. Tami and yourself. We're looking at integrated medicine and we wanted to gain the attention and trust of those doctors who will be working on those things.
Then really just became clear that in order to help more practitioners practice this medicine, more doctors switch over and do it, and also to make it easier and cheaper for patients to engage with these type of doctors, we had to have some sort of solution that was based in insurance because for most people, their health insurance doesn't pay for integrative and alternative medicine. That's been a big sticking point.
For me, actually, I made a pledge to my wife when Obamacare was first coming out, when it was sort of, "This is what it's going to be," I at that point, and I'm sort of not ashamed to say it because I'm sort of proud of it, I didn't have health insurance. I lived in America for seven years without health insurance. I didn't have kids, so it was on me. I really felt like having been brought up in the UK and never having to think about that, if I was in accident, I'd be in good shape. I just decided that because I was in this field, I'm going to build something that's going to be a reflection of my needs and good for the community and good for the doctors that I work with and until I build that, I'm not going to get it. I held out for seven years. You'll be glad to know I now am covered.
Pedram:
I think your wife and your kids are probably glad as well.
James:
Having a 2-year old was slightly a bit of a change in that as well. I realized that it wasn't just about me. It was about the lives of the people I care about and I'm glad to be on the other side of it. It also pushes you on, pushes you on to do something, otherwise you could just forget about it, take a different job, forget the need.
What Is Health Insurance Supposed To Provide For People?
Pedram:
Or just suck it up and pay these exorbitant fees and really get pushed into a medical model that isn't really designed to get you that better. Let's talk about what health insurance is even supposed to be real quickly. I think we take it for granted that it's just this thing that we got to have.
James:
The way that I like to talk with people about it is to ask them, "Think about what insurance is for in other ways." Typically, most of us have three types of insurance, right? We have car insurance, we have some sort of home insurance, and we have health insurance. People are very, very clear on what car insurance and home insurance is. If there's a fire or if your car gets stolen or if you have a traumatic accident, you need something to help you to pay for those kind of costs. However, in medical care and medical insurance, it's a completely different game and there's so many layers.
If you actually go back to where medical insurance being paid for by a company started, that's another thing in America you really don't get. If you go to other places in the world, you may have private health insurance, but the company's not paying for it and that's a reflection of World War II with the Depression. You couldn't actually pay people more. They had a wage freeze. The way that you could attract top talent into your organization in the Depression was to say, "Hey, we'll pay for your health insurance and we've got these doctors."
It has kind of a weird beginning here in America, but we see now is that I really feel like people don't understand or don't think about it in the same way as car insurance and health insurance because most people think the only things that are good for them are things that insurance covers. Now that was the mindset, however, what we've seen in the last ten years is a huge growth of the number of people spending cash on their health: going to see an acupuncturist for cash, going to see a functional medicine doctor for cash, operating outside of the system. I think that told me that there's a huge yearning for people to have a different type of medicine, but it just wasn't being reflected in the health insurance and that was okay as long as everyone wasn't forced to buy it, but the central tenant of Obamacare is that everyone has to buy it. That sort of accelerated my goal to try and find a different solution. Does that all make sense?
Pedram:
Makes perfect sense.
Tami:
Yeah.
Pedram:
What did you do?
Tami:
What are the options?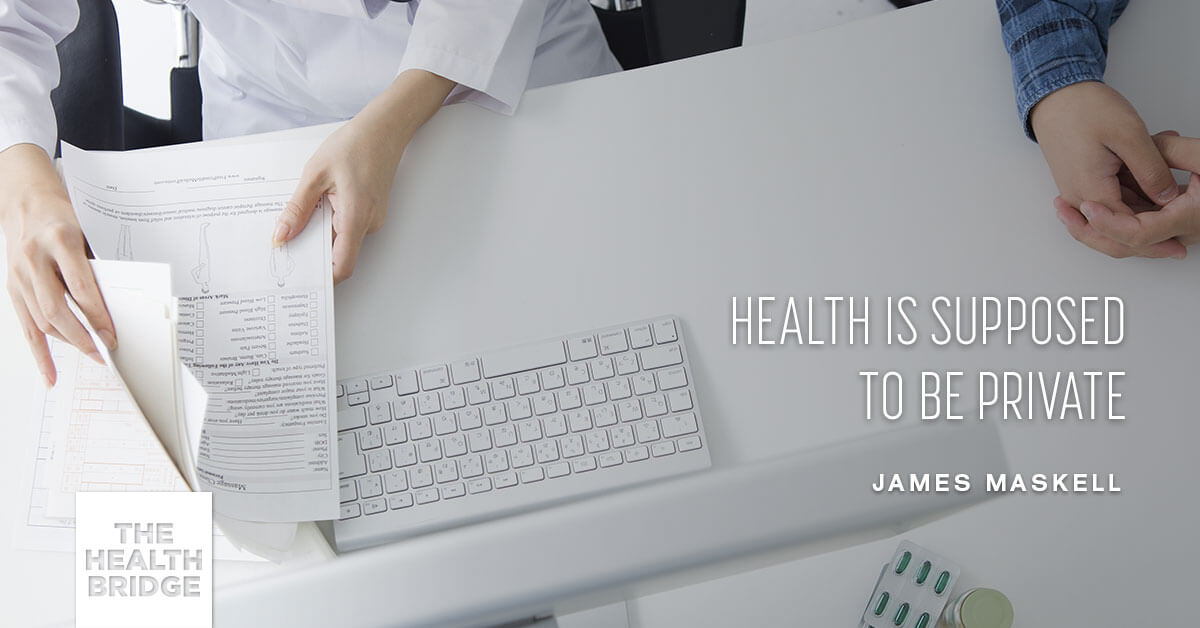 What Non-Traditional Healthcare Options Are Available?
James:
There are options right now. Before I did anything, and I can't take all the credit for it by any means, I'm just sort of like a part of the team, but what I did was I looked out to the landscape and see what's available. For myself and my wife and my 2-year old daughter in New York, if I go through the Obamacare exchange at my income level, I'm looking at $950 to $1,350 a month for insurance that at the $950 level essentially is catastrophic, plus a huge deductible. I'm pretty much paying at least $10,000 before any claims get reimbursed, which is an insane amount of money when you're talking about half of the medium income of this country being spent on that. That was pretty troubling.
Essentially what we did was we looked out to see what innovation was happening in the field because there are all these health insurance companies. You've got the traditional ones, you've got your Blue Cross Blue Shield, Oxford, very little innovation going on there. In fact, they scored big time in Obamacare because now everyone has to buy their products. Their marketing system is down. It's called lobbying and it was very successful.
Now, what we're looking for is where's the real innovation happening? One thing that we saw that was very interesting was the emergence of these health-sharing organizations. When Obamacare was put into practice, for years before there'd been these health-sharing organizations. Insurance is all about mitigating your risk, right? You want to pay a certain little amount every month, so if a catastrophic thing happens, you're in good shape and you can use it in that direction.
How else can you mitigate risk? Let's say me and you and 30,000 of our friends decide that we're going to pool our costs and guess what? We're all healthy. We're going to back ourselves. Our costs are going to be lower than the average. We're going to pool our resources together and we're just going to chip in for everyone's medical care. If one of your friends gets in an accident and it costs $1-million because they're skiing and they have to be airlifted to UCLA, $1-million between 30,000 isn't that much money. Everyone's paying, but the chances are, that's not going to happen to more than one person a year and so it works out.
Some of these groups that were emerging, really since the 1980's, and Obamacare came around, a few of these groups put their hand up and said, "Hey, I'd like an exemption to the mandate because we're already taking proactive action to take care of our health." They're like, "Oh, that's kind of interesting." There were four groups that were able to get an exemption from the Obamacare mandate, three of which were so deeply Christian that you have to be in the church and in the town to qualify. That's not really a great fit for most people.
There was one that we found, however, that was available to everyone, any religion, any state. The most important thing is that you had to be healthy and you had to be proactive about your health. We saw they had around 30,000 members and started to think about could we create something with them that use that power and intention of the power of community and then how could we sort of up level it so that it brought into account some of the ideas that I've learned about functional medicine, integrative medicine? About how in the medium term, if you keep yourself healthy proactively, you're less likely to become one of the people that costs a lot in the system. If you look at who costs the most, chronic diseases, right? Heart disease, cancer-
Tami:
Diabetes.
James:
Type II diabetes, autoimmune disease. Those are the big ones. If you can avoid getting one of those, that's my biggest advice to everyone at home. Do everything that you can to avoid getting a chronic disease and that involves probably all the other stuff that you're talking here about on the show. If you do happen to get one, what are you going to do at that point and that's where I think this is a solution. Does that all make sense so far? We're talking about something that's a very nichey-thing that most people don't know about, but I think in some ways it's an innovation and we were looking for what's innovative in the industry because ultimately I feel like the Obamacare system is actually going to just get more and more expensive. I can see that something is going to have to break and I'm not sure what that is.
Tami:
The doctors.
Pedram:
The patients are breaking already. The doctors are breaking. The nurses are breaking. Yeah, it's a broken model. I see this a lot in corporate wellness where you have these companies, it's a very paternalistic system, right? Where the company is just on the hook for the medical expenses and we've dealt with patient populations in there. When we go in and we're like, "Hey, the company wants us to help you get better," and they just say, "Well, I don't care. They pay for it. I'm going to eat what I want. I want to do what I want. I don't care. This isn't my problem." That piece where health became someone else's problem to me is such a disempowering moment in the history of health care.
Tami:
Yeah.
James:
Intentionally disempowering or just disempowering?
Pedram:
Unclear, right, by the middle man always makes some dough. Unclear. It's where this kind of chasm happened where psychologically it's like someone else is responsible for my fate. Health is like the most personal thing you got.
Tami:
You know, it's not super sexy to talk about health insurance. It's just not. The problem is is that there's nothing more important if you're sick. We talk about living, loving, and leaving a legacy and health insurance oftentimes isn't all about just you. It's about your whole family that's going to be affected by the financial catastrophe if you're not prepared and nobody plans to go to the ER. It's not scheduled on anybody's iWatch. It's always a surprise. These things come up and so unfortunately, or fortunately, this is bringing it up. We do have to have this conversation and we have to choose. We have to make it a priority and we have to make ways to make it more affordable, so taking our health back. That's one of the ways.
James:
Yeah, exactly. Look, as you said as well, the solution had to be good for doctors and patients and it has to be a win-win because at the moment, like you said, we could have a much, much better deal for patients, but if all the doctors are immigrating to Australia for a better deal, if all the doctors are quitting to start other jobs because they hate it. If you're getting into a system where everyone's part of a bigger medical system where you don't even know what the incentive structures are when you come in there. You don't know if you go in and see your primary care guy, is he sending you off to the neurologist because he really thinks he needs to do that or is he on a quota that he hasn't quite meet last year?
These kinds of thing exist. This is a really, really ugly side of medicine. The more I started learning about it from going to functional medicine conferences, the more it sort of made me borderline physically sick that this is the way that business was done. It also steeled my resolve to try and get in there and make stuff happen. I've come to appreciate the corporate world of health insurance because I feel like this is the way in which we can get a lot of the ideas that you speak about in your show and that we're all passionate about to more people because businesses have the biggest incentives to cut costs.
Is Paying With Health Insurance Always Cheaper?
Tami:
I don't think people realize how incredibly important it is to go around. We have a clinic that we do Skype and phone appointments and so you can go to LabCorp, you can go to Quest, you can go to any lab you want across the nation and I can have a Skype appointment with you, but if you get your insurance to be billed for that blood work, the insurance is going to be charged about $2,000 for my initial panel and if the insurance says no, they're going to come after you. However, you can opt out and you can pay the lab cash. Guess what the price is.
James:
Tell me.
Tami:
$360. It's still hugely profitable for them, otherwise they wouldn't do it.
James:
That is insane.
Tami:
$2,000 to $360 only because they know that they can charge the insurance $2,000 and they will pay it.
James:
That is another piece that is sort of horrifying as well and has to be part of the solution. Because in that case, the lab's totally happy. They're getting paid. They're getting what they need from it and yet money's been saved. The only money that's not coming out, that's eventually going to make its way into higher fees for everyone. That bloat system seems like a good idea if you're getting a percentage of it, but actually, it's a negative impact on the whole economy.
Tami:
Well, you and I are paying for that $2,000 upcharge in our monthly fees.
Pedram:
It's like the guy who's smashing around the car saying, "What do you care? It's a rental." It's like, well, rental rates go up across the board because of guys like you. That's how they're running their whole business. You could get into Obamacare and just get into the exchange and get our traditional health insurance and only have them pay for the things that are sanctioned to pay for the $2,000 lab and all this stuff that's part of this broken system. What is it about this group? What's happening here that is so exciting for you?
What Makes Joining A Health Sharing Group So Affordable?
James:
For me, it's a couple things. First of all, that bloke is gone. If you have 30,000 people sharing their health costs, first of all, here are the things you're not paying for. You're not paying for the CEO of Blue Cross Blue Shield $65-million salary because it's a 501(c)(3), non-profit, right?
Tami:
That must be the wrong fact.
James:
That's a big, big bent out. Second of all, you're not paying for the shareholder dividends because it's not a public company that needs to pay dividends to their shareholder. That's two things out straightaway. The third thing is there's no real marketing because typically the marketing's all been done. You don't see a billboard for Liberty Direct. They don't have a marketing budget. They rely on people who get amazing value from it telling other people and it's working and also people like me who can help to organize doctors to be part of it or otherwise.
That's three major costs. If you looked at the books of one of the big health insurance companies, you took out employee bonuses, you took out payments to shareholders, and you took out marketing costs, it might be half. It might be that kind of amount you're talking now. Those are all savings when you have a group.
The other thing is that the mindset is different. If you're in a group health thing and your group that you care about and people that are part of your group, there's a different mindset. You don't think, "Hey, I've got the rental car. I'm going to do whatever I want." You start to think, "How could I save money? How could I save the team money? Because overall, I'm saving you, you're saving me." It puts that relationship that you're talking about on its head. It's really like now a community of people that want to try and save money on their health insurance. That is a big change because when I hear people talking about it, the same thing you said in other situations is like, "Well, I might as well get that extra test because I'm not really paying for it. No one else is paying for it. Someone out there is paying for it."
Pedram:
The insurance pays for it.
James:
The insurance company, right? Exactly. You get all of that. I think those are really important points. This organization is called Liberty Health Share and myself and a couple of other people who are involved work with them to create a new product called Liberty Direct. The benefit of Liberty Direct was a few-fold on top of this health sharing.
First of all, if you are a member of this group, you don't have to meet the Obamacare mandate. If you're a member of the group, you don't have to have health insurance, because it's an affordable alternative to health insurance, but it's not strictly health insurance. It's not technically health insurance anyway, although it operates exactly like health insurance. You pay a certain defined amount every month that's sort of like a premium. You have a certain amount that you have to pay until you can get paid back and that's the deductible, but it's not called that. It's slightly different.
You start with that group and then we thought, "Okay, what can we do? What's the best model to keep yourself healthy?" What we see is that in medicine generally, we have this fee-for-service system. If I get sick, I need to see a doctor. I get a service from you and you get paid for it. That was designed acute disease. It makes total sense if there's a reaction, there's a symptom, I get a service, then I go.
It doesn't really make sense in chronic disease, right? Because you have a chronic disease, you're not going to get fixed in one thing. You may get a pill. It's really, again, it's an acute-disease solution for a chronic-disease problem. What is a better solution for chronic disease? It's a membership or some sort of way that you're in touch with your practitioner, which I know appeals to you, Tami, because you have a membership in your practice.
Tami:
I do.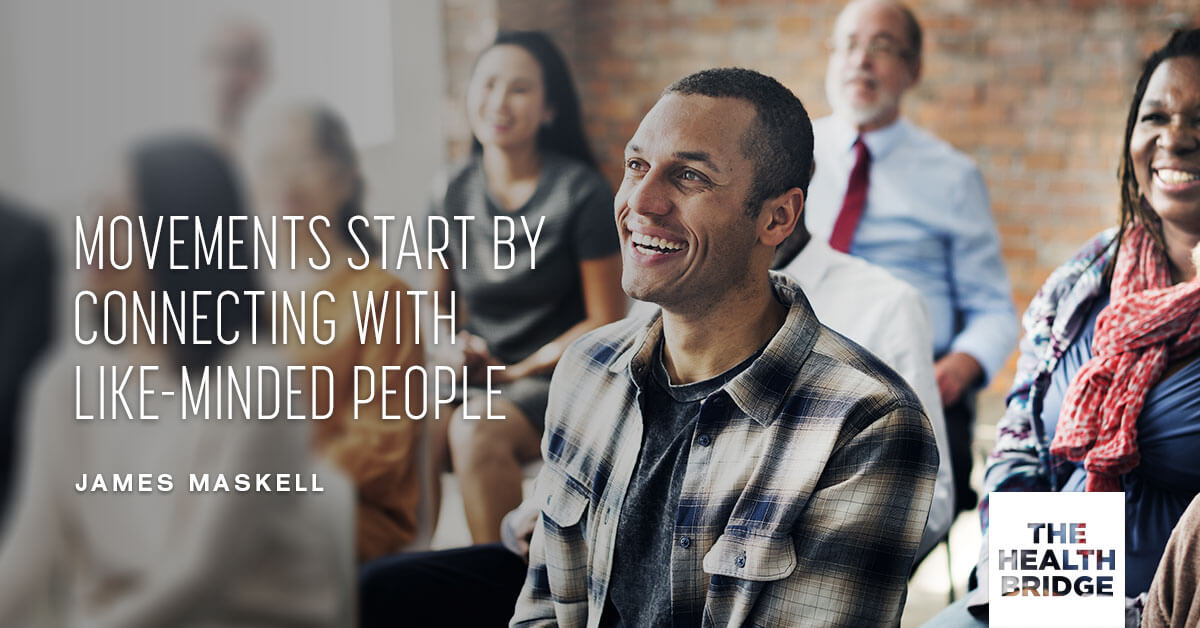 Healthcare Memberships
James:
Speak about the difference in mindset when someone has ongoing access to a physician like yourself.
Tami:
I have a membership because I wanted a gym for the inside of the body. I was driving around one Christmas and seeing all these ads for gym memberships in January, after the holidays, and I thought, "Wait a minute. I could do that." People could pay every month just a little bit and that would get them for one-hour visits for the entire year and they'd already prepaid it, so they'd be more motivated to go because isn't that what a gym is? "Oh, I already paid. I better go." Women hate to waste money. Men, too. We have a 60/40 split, 60% are female, 40% are male. It is fantastic. Plus we have access by email all the time. You're right. It's a membership mentality that takes ownership.
James:
Exactly. We were trying to organize all of these relationships so they flipped in the right direction. The incentives were going in the right direction. Take responsibility. Be a relationship with a doctor so you don't get a chronic disease because that's going to be the primary driver of cost because the Type II diabetes medication costs $200,000 a year. That's the real cost. The cost of me coming in because I've got the sniffles for a little visit is nothing compared to that. That's what we saw.
We have an incentive. It's called Liberty Direct. It's libertydirect.org and you can go there and you can see all the details of it, but essentially you have your main health sharing and you pay a certain amount. The other thing about it is it's a lower amount if you're under 30. We have incentives to get younger people in because I know they're also having problems with paying for insurance and they don't have the high-paying jobs. Those kind of things.
Also, that you would be incentivized to be in a relationship, a membership relationship with a practitioner. If that practitioner thought that supplements were a good solution to solving these chronic disease through a paradigm like functional medicine or even Oriental medicine, as long as it was delivered by the doctor and you could see that this was like a prescription for a particular disease, for a specific amount of time and a specific product, and that could be covered, too.
It's going well. At this moment, we've grown it. Our membership at Liberty Direct accounts for 10% of the whole of the Liberty Health Share membership. It's not the finished product by any means. There's lots of other things that we want to do to engage members to take more cost outside of the system and have more incentives to give our members cool, new technologies, that kind of thing, to keep them well. It takes awhile to get going, but for the people who have had it, who have got it, the main saving is that they're saving about 50% on their premium. For most people, that allows them in some cases to live a better life, pay for the necessities.
Tami:
Or getting food.
James:
Yeah, exactly. In most cases, actually allows them to go and see integrative providers or the kind of providers that they actually want to see. Because in the founding documents of this organization is an idea that if we proactively take care of our health, it'll be better results in the medium term and that's sort of baked into the ideas that underpin the organization.
Pedram:
You have this village and everyone looks out for each other because that's how it used to be. Then the one thing that really started creating challenges, especially back in the 80's in traditional health care, was the bad apples. You get these people that want to abuse the system to get these doctors that are like, "Give me your insurance card and I got it down."
The safeguards, and I'm sure you guys looking down the barrel of this, you're going to have to put in some safeguards because bad apples do exist and people don't understand the village mentality, so they try to exploit it. It's a part of human nature that we have to deal with. I want to care for the collective, but then also I see these bad guys doing things and the collective becomes, "You get yours, I get mine." I think the original sense of what health insurance was also got kind of polluted. We've got to watch out for that.
Selective Health Sharing Memberships
James:
Look, just in life and in the gut, the good guys crowd out the bad guys. We need the good guys to stand up and be good guys so that we can crowd them out. The thing about from Liberty point of view, because it's not health insurance, they don't have to take everyone. That actually, again, is another reason why the costs go down if you have a disease where you know the cost of your care are way higher than the premium you're paying, that was Obamacare was designed for. To not discriminate against those people, you should go and get an Obamacare plan.
However, if you keep yourself well and if you're the kind of person that's part of the well.org family and you're listening to this information, listening to the content, you are likely to want to be proactive about your health and therefore be rewarded for it and there's a situation where it can.
Now with regard to people scamming the system, doctors or otherwise, again a huge, huge problem and that's part of the evolution. The moment we have 40,000, 50,000 members it's not that big a deal. Our goal is to get to 40- or 50-million members. Maybe take us ten years, but as we grow, we're starting to put up more resources into the kind of things that insurance companies do to find out who's cheating the system or otherwise. You know what? It's actually easier than you'd think to find it in the world of big data because you can see the trends coming through, so part of our work is to update this organization.
When we found Liberty Health Share, I'm not going to lie, it's kind of a hokey organization because this was just a bunch of people in the 80's that were like, "Hey, let's get our group together and let's save money," and it sort of has a little bit of that to it. Our goal is that in the next ten years, we can bring a sophistication to it that would allow it to be something that could be possible for a significant chunk of the American population. Then I also think that it could be a fit in other countries, too. There's no reason why I couldn't see spontaneously, based if this model was successful, that a group of people in Egypt are going to decide, "Hey, we don't have health insurance. This system looks like it's good. It's easy to manage a group of 10,000 together. Let's just do it and see some innovation." With the internet now, you've got tools to coordinate.
I hope that more than just doing something cool for the American market, we might be able to stimulate other things in other countries who see that actually paying the CEO salary and all those marks and all those costs, why are we paying for that for our healthcare? Let's find out ways that we can just build a community. I think there's plenty of community builders out there that want to do it, too, and they just need an example of what it looks like.
Pedram:
Amen. You're Canadian, right?
Tami:
Yeah, wouldn't it be nice? The U.S. ranks so low in so many health marks. Wouldn't it be nice to go up towards the top and be a leader and an innovator on taking care of people?
James:
In the 60's, we really were. America was. Before I was born, America was leading the way and everyone looked to America for the best way to manage health care. The ironic thing is companies and countries still look to America because we have the most sophisticated acute disease system. I can tell you right now … and this is a great story. You probably heard Jeff Bland tell this story before. He's a doctor that I've seen. He says he went to do a lecture in 1991 about Type II diabetes in China. Gave this whole lecture about how to reverse Type II diabetes with functional medicine. They were saying, "Hey, Dr. Bland, that's great, but we don't have Type II diabetes here in China." He was like, "Okay, go away."
Twenty years later, they've got a quarter of the world diabetics. They've got millions and millions and millions of diabetics and it wasn't because until China westernized and all the things that go along with that: the antibiotics, the living conditions, the food changes, and everything changes. You can see it. It's a microcosm there. Just happened a lot more quickly. In a certain way, America exported the chronic disease revolution with McDonald's and Coke. Now we've got to export the solutions, right? We're 50 years ahead and having answers to the problems that we created.
Tami:
There you go.
Which Countries Have the Most Innovative Health Care Models?
Pedram:
That's true. Do you have other examples of good models internationally that you look at and you say, "Well, New Zealand. Those guys got it down"? Who's doing good work?
James:
I think there's innovation happening in lots of different ways. If you look at somewhere like France that has the best health care, people are just taking care of themselves. People complain about French people, but they're not that stressed. I think that's a huge issue, right?
Tami:
That's their whole infrastructure. They work less than 40 hours. They get huge amounts of paid vacation. Their school lunches are nutrient dense and full of real food. It's not just health care.
Pedram:
That is health care.
Tami:
Right, but we've got lots of work to get there.
Pedram:
Oh yeah.
James:
This is a systematic problem, a systemic problem that needs a systemic solution. One of the things that's really empowering about health is I think that once people find solutions through health, they understand their own body better, then guess what. They start making better choices. When those people make better choices, other people see how their health improves and it goes to other people. There's this ripple effect that goes out and you guys are a big part of that. Especially with the power of shows like this, the internet. Anyone in the world could watch this show right now. It could be shared a billion times at no extra cost. These kinds of tools are coming out.
Tami:
Good idea.
James:
Yeah, good idea. Share it.
Pedram:
Get to work.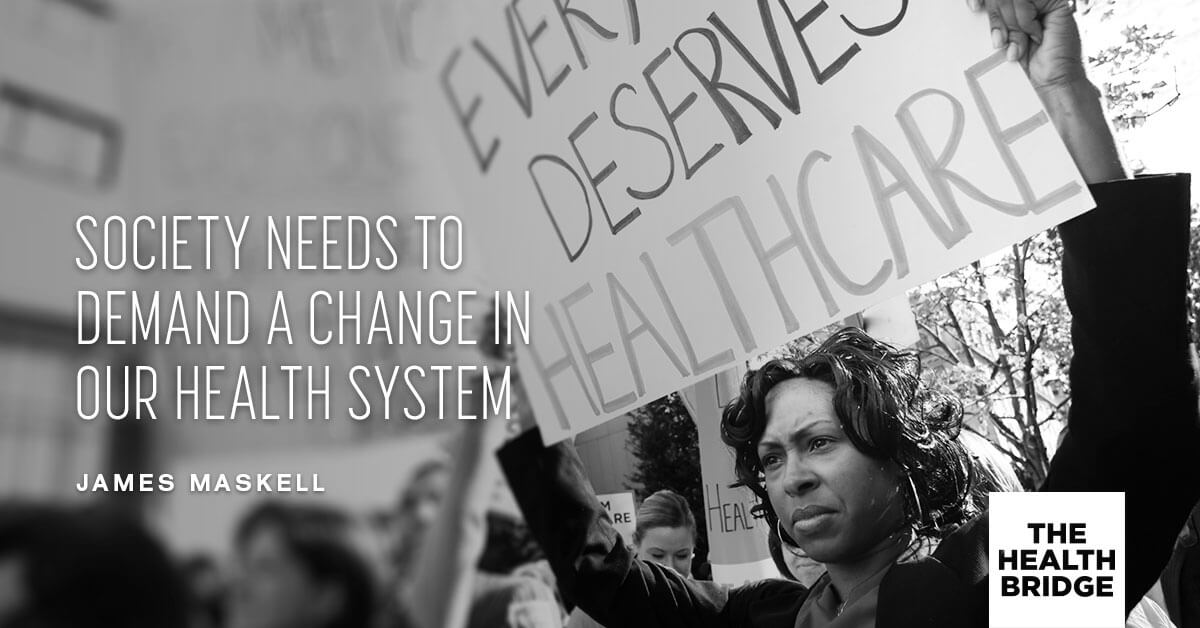 What Should We Aim For With An Ideal Healthcare System?
James:
That's part of it. Tools are emerging to be able to share that kind of information out there and I would love to see that. As far as actual medical systems, I don't see that much innovation. I do see people trying to look for solutions for chronic disease, but what they start to see is that those solutions aren't happening in hospitals. Not to go on too random a point here, but what we really want is everyone living to 100 without chronic disease, or more than 100. Where do you see that? You see that in the blue zones. If you've Dan Buettner and his book, right? It's Costa Rica and all these places in Italy and Greece and whatever.
Tami:
Japan.
James:
Guess what. They don't have a lot of medicine there. There's no hospital down the road. The only blue zone with a hospital down the road is Loma Linda and that's one of the most polluted places on the planet. What they have is a lot of community. Spirituality, they don't eat on Sundays, that kind of thing. Dan Buettner now sees the blue zones, sees what's going on, and says, "How can we introduce this to Minneapolis or Minnesota?" Comes back. Does community-based projects, tools, bringing the community together, getting them walking, peer-to-peer support. Health care costs go down 41%. That ain't happening in hospital because everyone in that system has the incentive for costs to go up.
This is the thing. The fiduciary responsibility is at the core of everything. I was an investment banker for all of six months and so I know all about it and that's the reason I got the hell out of there. The fiduciary responsibility is the biggest problem. That means basically if you're a public company, the only thing that you're designed to do is to make money. If you're not making money, the shareholders will boot out the CEO. The pharma companies, the insurance companies, the hospital companies are all there and are all involved, and they have no reason for anything but to ratchet up costs. I'm sure the middle managers and all the doctors are incentivized to make those things go up.
It's like this idea of uninterrupted growth with limited resources, right? The whole planet is facing the whole thing. It's unsustainable. We need models that incentivize costs going down and that's not going to look good for the profit structure of Humira, but it's going to be good for the average person on the street.
Pedram:
One of the big pieces to this, too, is the insurance companies are in bed with Wall Street, where they will take the premiums-
Tami:
And the pharmaceutical companies.
Pedram:
The pharmaceuticals. It's like all this big money is now playing the market and they're doing all this lending against it. They've created all these weird financial vehicles with our health and it's caused this huge rift in the intent of what they're supposed to be.
James:
Our houses weren't enough? They had to take the health, too?
Why Is This Healthcare Crisis In America Happening?
Pedram:
Why is this so polarizing? Why is it such a big, hot issue in America? Shouldn't everyone want the same type of health care? Don't we all want to be healthy?
James:
I think we all do want to be healthy. You have to remember, health care is 16% of jobs. The 16% of people out in the community who are pharma rep, middle manager of a hospital, all these roles that basically depend on the system happening. That's a group that I think-
Tami:
Don't forget the lawyers. I'm not kidding. I think that's the biggest missing piece. As a doctor, I have to undo all my training because CYA was part of my training. You need this test to justify us in case something happened that you had this test approved, that you were allowed to let this patient out the hospital because they proved it was fine. You did not need a CT scan for a kid that fell off the bed. You could evaluate them. There's just so many costs that are associated with the fear of being sued. It's crazy. It increases it as well.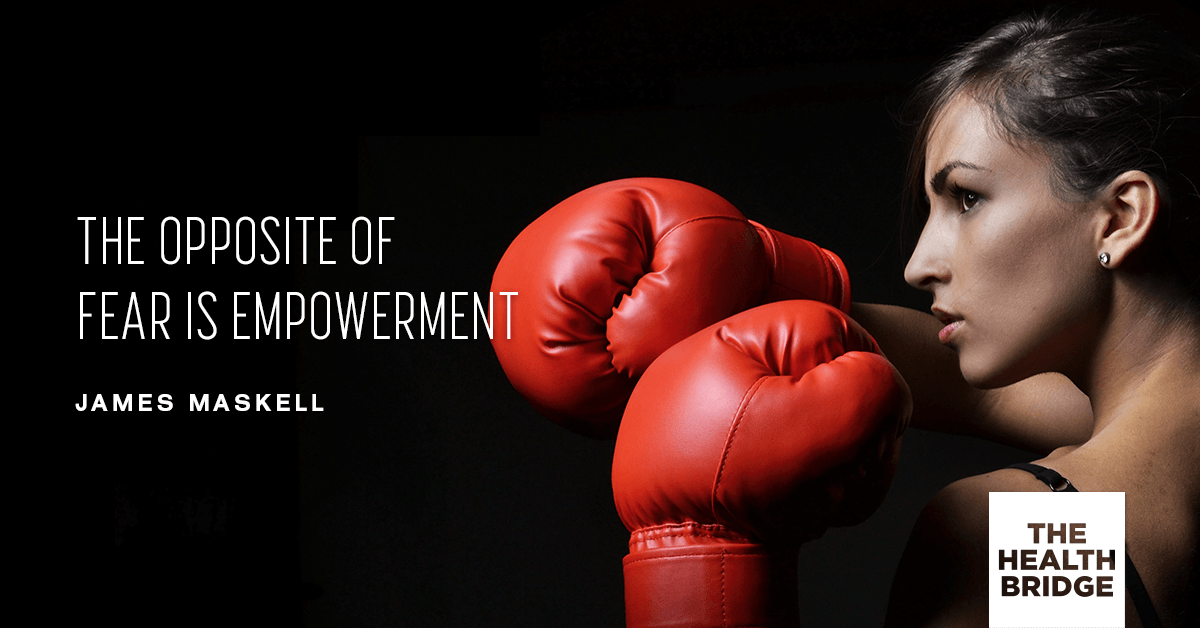 James:
I think that's a great point and I would say if I had to wrap up what caused it, it's fear on every level. It's fear for the physician. It's fear for the patient because they're always being told on the ads or otherwise, you're only just one step away from having this disease or this chronic issue. I think fear is driving all of it. The opposite of fear and what has to happen is empowerment.
I think that's the role that functional physicians, integrative physicians are doing everyday in their practice is empowering patients. I think these community structures help to empower patients and so what we're looking at at the Evolution of Medicine at every level is how can we empower everyone in this situation? Because an empowered person costs less. That the majority of things that you need to do to take care of your health costs nothing.
All of the coolest things that we're seeing, like when Dan Buettner goes to Minnesota, getting a walking group of people to walk and support each other, there's no cost to anyone, there's tons of value to everyone, and they're setting up these great relationships and you can organize it. That's what's going to change it in America and I think that we just want to get people thinking in this direction, but we're also trying to get medical doctors to build communities around their practice. To build these kind of structures in, to build ways for people to support each other. Peer-to-peer support. Those kind of things. I think there's some really bad incentives. I think there's a lot of fear. I think that the answer is empowerment.
What Is Evolution of Medicine?
Pedram:
Great. The Evolution of Medicine and then Liberty. Tell us about both, just because this is new stuff. I mean, this is cutting-edge stuff.
James:
Evolution of Medicine is a company that we have that's really focused on orchestrating and organizing this next generation of doctors that are providing root-cause resolution medicine. We have a show called, The Functional Forum. We have communities of doctors all over the world that are getting together to learn about these ways of doing predictive, preventive, participatory medicine, so that's the structure we're working with doctors.
Liberty Direct is the first thing that we did that sort of was for the general population to say, "Hey, come in. See if you like this system. See if you could save 50% on your health insurance. See if you like the idea of having an affordable alternative. If you do, you're going to save that money, but also we're going to help to put you in touch with providers who are doing integrative and functional medicine." The beauty is there's no network, so you don't have to check whether the doctor's in network. There's no network at all. You can see whoever you want and they do exactly the same thing.
I spoke to someone the other day. Her son broke her arm. She went to hospital. They called up. Liberty did the same thing as your organization did where they called up the hospital and said, "Hey, looks all the bills, anesthesiologists, and whatever is coming to $20,000. We'll pay you $6,000 today. That's for everything." They're like, "Okay. Good." They make that deal. They're paying less. Everyone's being taken care of and it works. That's the kind of structure I think that we're looking to do.
Libertydirect.org is where you can find out about that. We're building the network of doctors and what you'll see from the Evolution of Medicine is some of the other things we're doing is just building on that infrastructure. Trying to find the right things for everyone. If we can get enough healthy people being proactive and empowered about their health, it's going to be a problem for the current system because it relies on those people being in the system to pay for the extra care that the older people, sick people are having. I think if we want true transformation, we have to fold a few more of the cards. I'm hoping that that's the first step towards it.
Pedram:
I love it. You've been doing good work.
James:
Thank you.
Pedram:
I'm a big fan of what he's been doing. Been following it for awhile. You can see why. Thanks for being here, man.
James:
Thanks so much. Tami, Pedram, always a pleasure. Love being on the show. Appreciate your work. I have to say, I sort of stumbled into this world. I was the weird kid at school that did natural health and I didn't really know how I would end up working in this, but it was literally going to conferences and meeting doctors like this who I could see. I worked in a clinic for a year and a half. I saw people getting better just changing their diets, stress, all these kinds of things. I thought, "The micro is here. The macro is here. What are the tools that can connect those two?"
That's been 11 years of planning, meeting, thinking, and doing. The truth is, the cool thing is that this revolution, evolution in health care is going to be participatory. Everyone can play a role in it and I'm excited to see what other ways we can have for all the people that you're inspiring to play a part in it, too.
Pedram:
You hear that? Participate in your health. Get involved. It's on you. We are going to bring you all the information, bring you all the tools, but you've got to step in. You've got to live it yourself.
Tami:
You are the CEO.
Pedram:
You are the CEO of your own health. I love that. We'll see you next week.