Women, Menopause, and Energy
Anna Cabeca is a board-certified OBGYN, with specialties in regenerative medicine and women's restorative health. She has taken on "The Devil's Triad" for menopausal women of inflammation, hormonal imbalance, and adrenal dysfunction. These are supposed to be the "Wise Woman" years. Like menstruation and pregnancy, this third phase is too often treated as a pathology.
This doesn't have to be a time of inevitable fatigue, depression, and weight gain that have to be managed. Dr. Cabeca wants to fill these years with connection and energy.
A Healing Journey
The loss of her mother, her young son, chronic pain, hair loss, PTSD, and weight gain, made her want to run away from her sadness. Instead, she took a trip around the world. The lessons from other cultures, brought her full circle to the truth-seeking worldview she learned from her parents. It started her on a personal healing journey.
Polypharmacy is too often the prescription for the symptoms women like Anna face. "Polypharmacy" refers to the use of several drugs at the same time to manage people with multiple coexisting medical problems.
God and Connection
A major aspect of Anna's treatment plan is the integration of faith. She is not afraid to use the word "God" when she works to heal a patient. She has found that bringing God into the picture keeps her centered and stops her from the multitasking required by modern medical care.
She refers to it as "The Divine Unity of Love."
God and spirituality, combined with a healthy environment and loving relationships, can help to counteract the disconnect and disease that too many perimenopausal and menopausal women face. Food and exercise alone will not heal this. It takes "lifestyle medicine."
Sexual CPR and Nutrition
Dr. Cabeca has also developed a "Sexual CPR" program. It helps women over 40, restore, revitalize, and reconnect. The program addresses anatomical or hormonal challenges to sexual intercourse. It teaches staying present during intercourse and communicating sexual needs.
Dr. Cabeca believes that the body needs to be in a more alkaline state to optimize health. Her Mighty Maca formula is a simple and effective way to make your diet more alkaline. A diet centered around whole fruits and vegetables, and certain whole grains will limit the amount of acid our bodies have to deal with. It will also provide the micronutrients essential for optimal health.
Anna Cabeca says that there are daily practices that can help us grow as individuals and in our relationships. We should do what she calls a "daily examine." During this time, we express our gratitude and examine the things that have made us happy. We also look for any missing pieces that may keep us from daily joy.
We can create a "safe harbor" in our home and in our relationships. According to Dr. Cabeca, it's never too late to start.
You can find out more at http://DrAnnaCabeca.com and http://SexualCPR.com
Interview notes from the show:
Pedram:
Hey, welcome back to The Health Bridge. Dr. Pedram here with Dr. Anna Cabeca. We are talking about intimacy, connection, and God. I love it. This is one of my favorite types of conversations, because there's a lot more to a clinical encounter than just you getting information and getting a prescription or something with your physician. We are with an expert physician who has crossed over and is talking about cool stuff because she knows it matters.
Let me give you a little bit of background on our woman here. She's basically championed women's health in a way that is unique and remarkable. Dr. Anna Cabeca went to Emory University, trained and board certified as a gynecologist and obstetrician. She's also board certified in anti-aging and regenerative medicine. She has done a lot of the work over here and is an expert in functional medicine and women's health, specialized in bioidentical hormones, replacements, and also natural alternatives.
She's also the creator of Mighty Maca, which is an awesome green drink I drink every single morning. Here it is. I've been drinking it for some time, and it really does help … Also does a lot of online education including sexual CPR, which I can't wait to get into here, and women's restorative health. She helps women feel good. Dr. Anna Cabeca, welcome.
Anna Cabeca:
Thank you, Pedram. It's wonderful to be here with you, as always.
Women's Health Issues During Menopause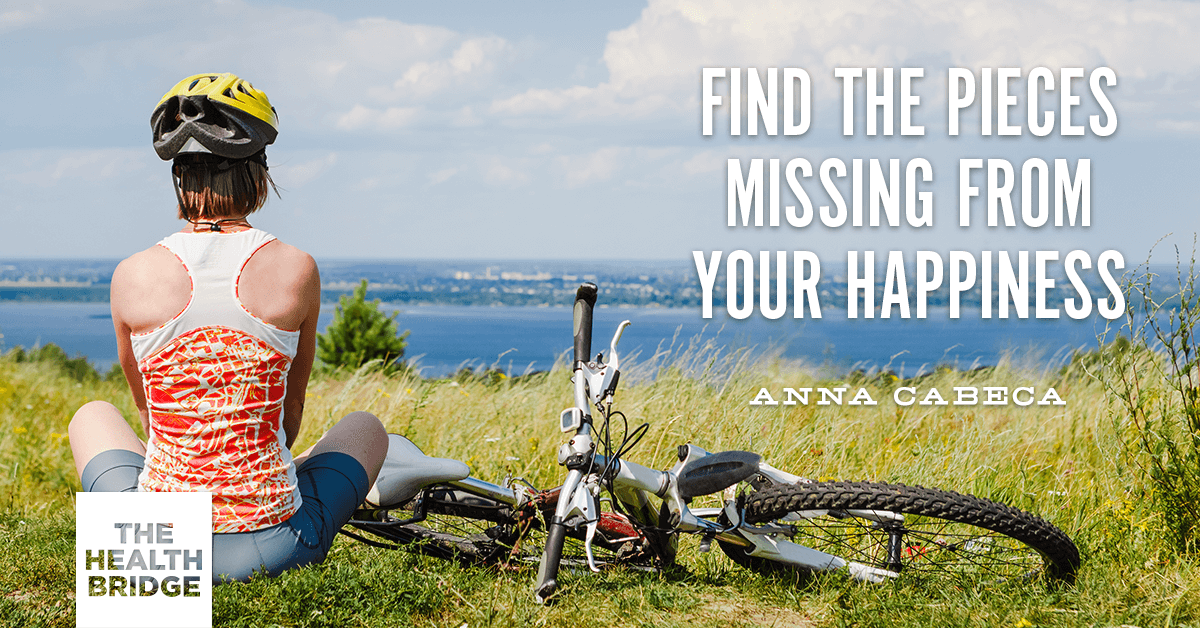 Pedram:
Love, love seeing your smiling face. Let's get into this and start with the question, why don't women feel good? Why is this even a problem?
Anna Cabeca:
Oh, my gosh. Where do we begin on that? We could start with imbalance and healthcare diagnosis between the masculine and the feminine, but let's just really talk about the hormone disruptors that our century of women is facing, which is unprecedented. What I've seen are younger ages of perimenopausal symptom that lead to unnecessary medications, surgeries, et cetera. Symptoms like chronic fatigue, menstrual migraines, PMS or premenstrual syndrome, depression, anxiety, irregular bleeding, heavy bleeding, painful bleeding, ovarian cysts, breast cysts, thyroid abnormalities.
All of that are interrelated from the functional level at a very similar cause. We see this hormone disruption, this inflammation, hormone imbalance, and adrenal dysfunction, which I call the devil's triad, you know, the devil's pitchfork. Those three things together create a miserable cascade of symptoms.
Pedram:
That's the stuff the women in our universe are dragging around every single day and toughing it out every single day, stiff upper lip, whatever you want to say, to just get through your day. You take for granted that maybe sometimes you just don't feel well and that's normal, but that's not normal. That's not where we came from. That's not how we are used to feeling back genetically historically. Today it's just like, "It is what it is. Take an Advil. Take this, take that. Just move on."
Anna Cabeca:
Oh, we're designed to be the backbone of society. We are designed for … Especially as we enter perimenopause and menopause is this enlightened stage. The wise women of the tribe. The one that others come to for counsel because we've got this enhanced clarity. What do my patients historically come in with? Brain fog, mental fatigue, a sense of cloudy thinking, disorganized thoughts, loss of focus.
That's not how we were designed at all. Part of my journey has been in this discovery and really figuring out what it takes to be what I like to call energized enlightenment … To be in a state of energized enlightenment, which is where we belong. Let me tell you, I can tell you I had not felt there. I have been at the total opposite of that. It's certainly been a journey and a process, and part of my process has been with God's hand in it showing me the good and showing me the absolute devastation and bad.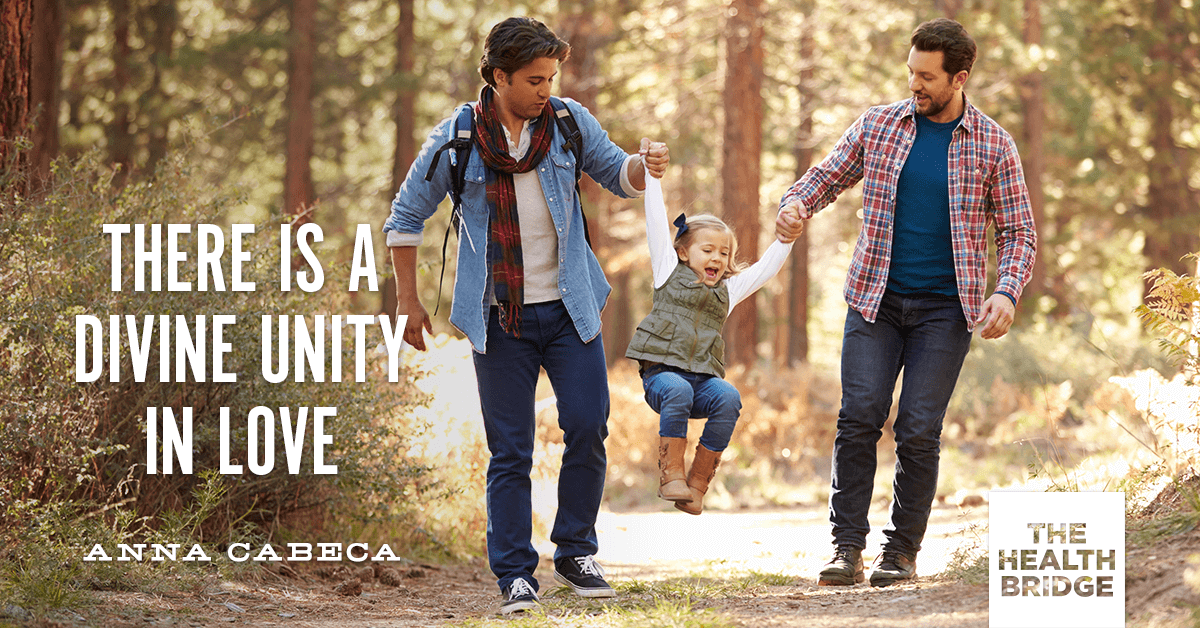 Religious Faith and Medical Care
Pedram:
You mentioned the word God … We come from different backgrounds and we meet and see eye to eye on a lot of things, but you use the word God pretty freely in your practice. You're not practicing anymore, you've retired from practice. You've been doing a lot of high-level work, but you have been in this world for a long time. You drop the G word like nothing. It's always there. How do you integrate that faith?
I want to get into your back story in a second, but how do you integrate that faith and what you've found in that with the health and the healing and your conversations that you have with your patients?
Anna Cabeca:
Well, let me tell you. That has been part of my journey, and you'll hear me lecture to a thousand medical doctors. I'll be like, "My journey has been one of Divine Intervention." That is for sure. I was thinking about this question, because I can't remember not being in the practice of praying before I deliver a baby … Praying before I operate, just asking God for help, for clarity.
I think part of that discipline and practice was being part of the experience versus multi-tasking down the hall, up in the OR. For example, if I'm doing a delivery, I'm totally centered with the patient, with the baby, with the whole spiritual experience of that despite what's going on. Part of … We call it centering prayer or just being there, God bless this family, bless this experience. It's just part of my nature and really historically from my upbringing, too.
Let me tell you, there was a time I felt like there was absolutely no God. I ran around the world literally running away from God or just seeking answers. With the devastation that I experienced in my life, there can't possibly be a God. I've come full circle once again to know that God has fully a hand in my life and in my ability to heal or to help others and so many beautiful miracles. I say God is love, and that entire love experience.
For some people, it's universe. For some people, it's spirit. For some people, it's Allah. It's a divine unity of the universe. For me, I've looked and I've explored to find the answers as a truth-seeker. I come from a generational influence of truth-seekers. This has been part of my journey and part of my evolution to where I am now and to the state that I believe so many of us enter, especially as I enter the sixth decade going into my 50's of life to really have an enlightened clarity and heightened spiritual awareness.
Part of my journey around the world was learning from other cultures experience of God or divinity from the poorest, poorest people in Indonesia, from the Andes, from the Saharan, from different places around the world to find the different experiences and expression of this amazing divine unity of love.
Pedram:
It's funny, because we talk about it as medical science and religion being separate, but you look at most of these hospital systems. They're owned by the church, they're owned by some Presbyterian group. There's a lot of that. I don't know if we've hung out enough about this subject. I'm also part of a hospitaller order through Malta and through the church. I've done a lot of barefoot medicine and rural medicine serving people. It's all meeting them where they're at in their faith.
We should have a conversation about this and maybe take some cameras and go out to Ecuador or somewhere and just do some service, because now that I'm hearing your story, it looks like we just need to go hang out internationally and do more of this. It is so rewarding. It is so powerful and so humbling to see where people are at. You're in America and it's like, "Stop eating so many Ding Dongs" versus you go to some place where they're just dying of Kwashiorkor or something and it's just absolutely a different story.
You start to see where faith comes in. You start to see where resilience comes in and the resilience of the human spirit is abundantly apparent in front of you with the calamity out there. We've danced around this a couple times now. You're no stranger to personal tragedy and you've had some health problems and it's had some impact in your life. Can we talk about how you came around full circle in this space?
A Bit Of Background On Anna Cabeca's Life
Anna Cabeca:
Yeah, absolutely. You know, I grew up from … My mom is Middle Eastern, Catholic, Christian. Many years growing up in Haifa Palestine, now Haifa Israel and my dad Portuguese Catholic. I grew up in a religious-based family but with, like I said, truth-seekers. I grew up in the United Nations. Any race, any religion, they were part of our home life and growing up as part of food as medicine.
I had that philosophy when I went to medical school, and I noted in my whole holistic health journey, my mom who had her first cardiac surgery in her early 50's, one of three out of 11 children that came to the U.S. All three that came to the U.S. died before the others in the Middle East, some still living. That started me looking at what are interventions doing? What is polypharmacy doing? At that time, I was a resident OB-GYN at Emory.
I had my mind blown open with this heartache of losing my mother. It was like, "God, I should have been able to help her." Such a wise soul that she was. That started really in-depth journeying into beyond the science. I was a researcher before I went to medical school, so I was digging deep. Then opening my solo practice as a national health service corps scholar in Southeast Georgia, where the shrimp boats are and have rural areas.
I came here on part of my service, and my little solo clinic I started having to treat people with the least expensive ways to get them better and get their families better and figure that out on my own. That was part of my journey, then being blessed with my children. Then we suffered in my family when my son was 18 months old and three days, a significant tragedy where my son lost his life. He was a baby, a toddler. That is just devastation beyond devastation.
For me, who felt like I had God's hand in my life this whole way coming from rural Pennsylvania to Emory University, all this God had his hand in my life. Then to lose my son … The spiritual, emotional, physical, mental devastation that that all climaxed in was just beyond words and is hard to imagine. With that came chronic pain. With that, in a matter of a couple weeks, putting my feet on the floor in the morning hurt and depression, deep-seated depression, and the after effects of PTSD and the hormonal loss.
Going from breast-feeding my baby one minute to not having another drop of milk, and breast-feeding moms know that if you miss a four-hour window … I experienced this physiologic trauma as well as all the other traumas at the same time, and then my husband and I tried desperately to have another child. We were told permanent, irreversible infertility with premature ovarian failure early onset menopause at 39 years old. The only way you'd have another baby is egg donation by my trusted Emory colleagues, the best of the best hand-picked by me.
I was living it. I was totally living it … Not to mention, probably 90 pounds heavier than I am now, unable to lose weight, completely weight loss resistant. Tremendous hair loss. I share this in my online educational videos. You could see the tremendous physical consequences … Not thyroid, but stress-related consequences. Firsthand, I explored this. I left my clinical practice for a year and traveled around the world, like I said, seeking answers. Seeking just to escape and grieve in private because I live on a small island.
All that was part of a healing journey that I recognize now, God had his hand in, too, and met me along the way when I was trying to avoid all of that. I came back pregnant, so I learned many of the things that I learned through living above 11,000 feet in the Andes, living with a small population in Indonesia, traveling around the world and exploring the roots of healing, traditional roots of healing beyond what our Western culture knows and already having a background in it to really dig deep and explore.
That was part of our healing, physically, emotionally, spiritually, and part of the journey. Hence, I created Mighty Maca Greens, because I wanted all the tangible things that I was ingesting, et cetera, to come back with me and it created this amazing blend of super-foods that have helped so many people and address those three causes of 99% of our symptoms, adrenal dysfunction, hormone imbalance, and inflammation. We addressed those root issues, but that was part of the journey. I recognized that the nutrients and the food, that was part of the journey.
To come back from being irreversibly menopausal and infertile to being pregnant with my daughter who is now eight years old, totally gorgeous, incredibly smart, and just the light of our lives. My other daughters are teenagers now. We had the physical healing. Then from that, Pedram, the after-effects of PTSD and disconnect. What I've begun to lecture on was the post-traumatic stress results and chronic stress results that lead us to disconnect, isolation, divorce, chronic diseases of all kinds, and how we can reverse those diseases as well.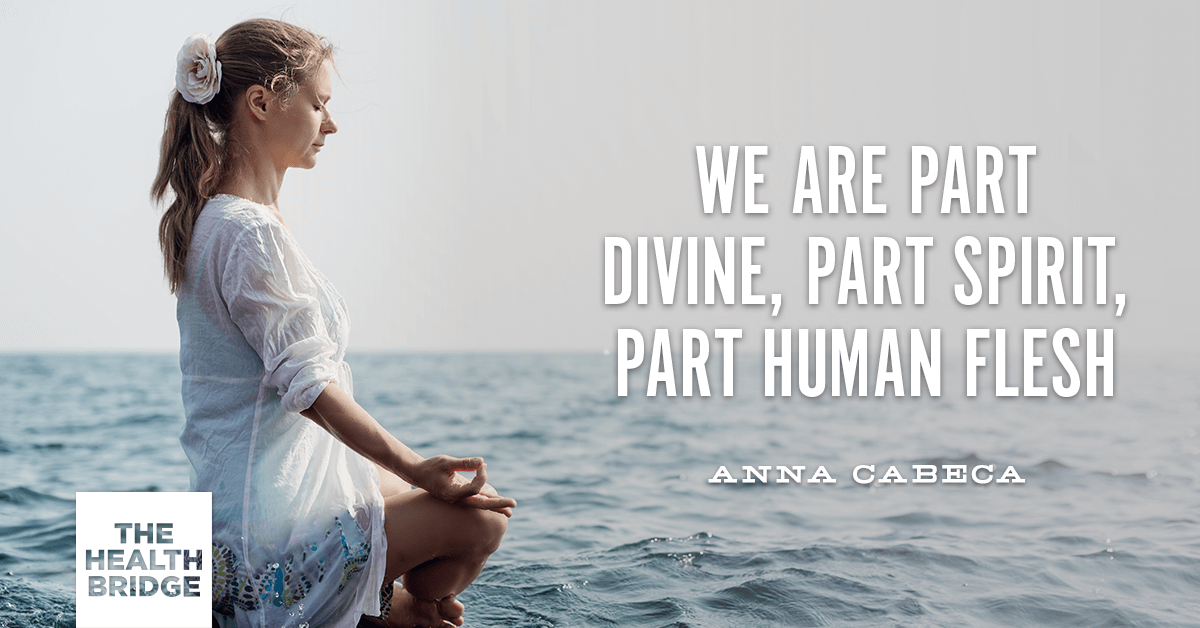 In my faith, the Trinity, the Father, the Son, and the Holy Spirit, within ourselves and also in many cultures we are a triune too. We are part with Divine, part spirit, and part human flesh. We've got the human flesh. If we focus only on the human flesh, I have a hard time healing someone completely. They're not going to stay there. Food and exercise, that's not going to keep you healthy. There's a lot more to it. There's our surroundings, our environment, the people we're with, and bringing that into a lifestyle medicine which I say creates this whole healing process.
Pedram:
… And our connection. I mean, how can you be intimate with another if you can't be intimate with your own feelings, your own self? Some people call that a connection with God. Some people call that enlightenment experience. There's a lot of noise around the G word. People fight over this all the time. Personally, I tend to not use the G word because it's so charged. Everyone's fighting over their definition of who that guy is, which is so ridiculous because it's not a guy and it's not a person and all that.
It's a murky subject because there are so many people that are just charged and embattled over it. What we're talking about is your connection with source, your connection with the source of all that is, where we all came from in life. People can use whatever words they want. How did this bring you back? You went up on a walkabout. You're up in the high Andes. You're doing what you're doing and finding yourself again after this calamity, this tremendous loss in your life, and then reconnecting and rekindling and finding that fire again drove you back into a life of service. What did that do for you, and what did that do for the way you practice with people in your world?
Learning the Art of Discernment
Anna Cabeca:
Well, let me tell you that it has brought about this unifying aspect to my programs, to my teaching, to my new program that I'm launching called Magic Menopause, which is all part of my keto-alkaline solution. It's a term I dubbed, but it's part of regaining this energized body, because we're more than physical flesh. Now we know about the Fourth Phase of Order, Gary Pollack's work on the Fourth Phase of Order, and so we're energized, charged beings. How are we charged? How are we connected? If God is the sun, we're a ray of the sun, part of us is.
If God's the ocean, we're a ripple in it. In that sense of connection, connected all in one body to others … In that essence, how are we connected to our brother? How are we connected to our spouse? Why am I so passionate about healing intimate relationships and healing marriages, healing family ties, keeping those connections alive? Part of this spiritual body that we're in has connected out sources. Our daughters, our father, our brother, our neighbor, you and me connected for a reason, connected with a gift to share and acknowledging that.
I think with me in my practice, I've looked at it towards teaching people discernment, whether it's are you eating discernment? What I mean by discernment is being able to choose is this good for me in the long run? Say you're choosing a spouse. Is this the one I'm going to be with 50 years from now, which is what we want. In discernment, is this a good choice for me? I always joke with my daughter, "Now you have food and school lunches, not food." We have food and not food. We have things that are good for us and things that are unhealthy for us.
Are we acting in love or are we acting in fear? Are we moving towards connection or are we moving towards disconnection? What are the actions we're taking as we live in our life? As a physician looking at what is going to help you from the source, from the root of your illness? Do we choose bioidentical hormones? Do we choose prescription drugs? Do we choose surgery? What are the choices long term? Are they going to affect you or are they not going to affect you?
I started in my practice just looking at those aspects, but then finding some really amazing experiences with emotional connection to physical illnesses and understanding the whole concepts of forgiveness and for gratefulness as part of our practice. Have we been forgiving today? What are we grateful for today? Using those things. I think very clearly about a patient who had recurrent pancreatitis, a young woman in her early 30's. She was coming in with recurrent pancreatitis after seeing internists, et cetera.
She came to my office as a gynecologist, and it just was put upon me to ask her … Unable to figure out why she would have recurrent pancreatitis, I said, "Is there something you're guilty about?" We know the pancreas holds the energy of guilt. She just broke down in tears. We talked about it, prayed over it, went home and she dealt with it and then came back a month later and she's never had pancreatitis again ever since. There was no medical intervention there. That's part of discernment. That's part of being intuitive and then trusting our ancient wisdom, because we know the energies that are attached to different organs.
Pedram:
That's not a conversation that's had in the halls of Emory I don't think yet, but it's the conversation that you found on the streets of Palestine. It's the conversation you found up in the high Andes, and it's really what's been missing from this medical model, which is very much algorithmic and, "We tried it and we tried it again and we tried it again and goddangit, we can't figure it out!" Well, there's something else and getting into the psycho-spiritual emotional aspects of this, obviously it was an unlock for this individual.
You and I see this every single day. I'm not in clinical practice anymore either, and so I don't see it on that level but I see it in a million testimonials and stuff coming in, stories that come in from our audience. There's miraculous stuff happening every single day that can't be explained by the algorithms of Western medicine. It doesn't mean that Western medicine is wrong; it just means that it's a growing understanding that's trying to embrace the human experience and it's been very reductionist in its early years. Now it's going through its adolescence and we're realizing through functional medicine and through all of these other levels of learning that a) We're complicated, b) There's a lot more to it than just enzymes and pathways.
You have been able to strike a very interesting nerve in sexual healing with couples. This continuation of intimacy has rolled into … I think you've probably saved more marriages than most marriage counselors I know, because sexual healing and intimacy are very much a part of how we come together and we bond and we work things out with our spouse. I'd love for you to speak to that.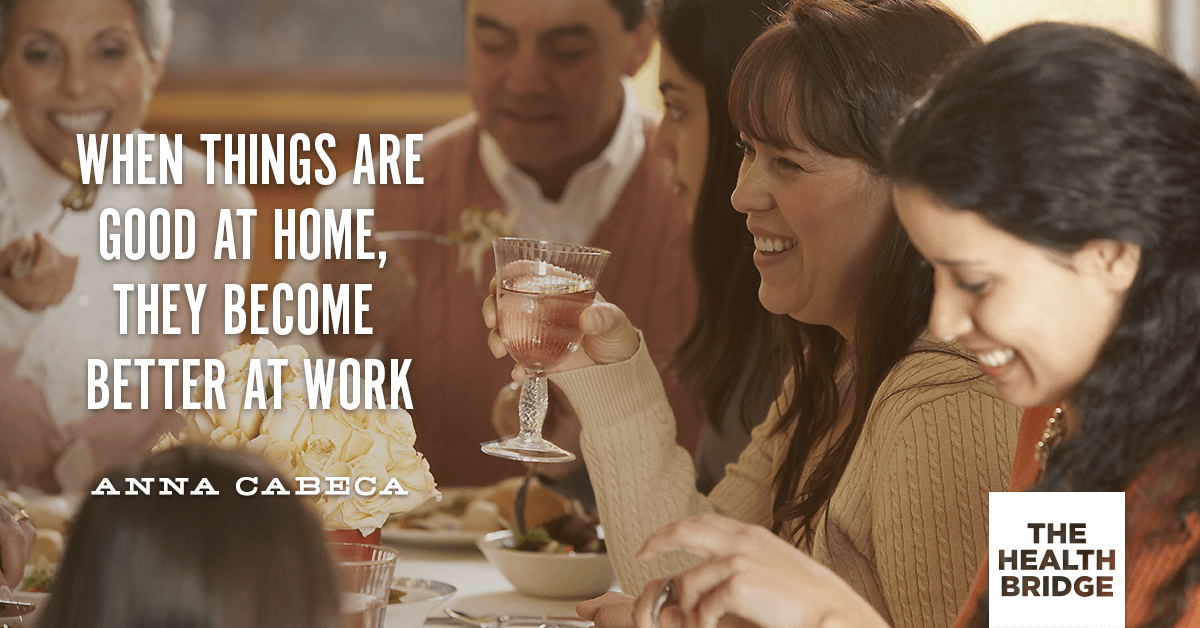 The Sexual CPR Program
Anna Cabeca:
What I've found in working with couples, and whether I'm working with the wife or working with the husband, or working with a single is really a need to dig deep to find out why is there a lack of intimacy? Where has the breakdown begun? I created a whole model around this that I put forth in my program, Sexual CPR. There were two really key things that women and men need to know about each other that are so basically simple but we really don't realize it. After interviewing and talking with patients all the time, this would come up all the time.
I had one couple in my office and he goes, "You know, she loves sex when we have it, but she never wants to initiate it. I don't get it, because she's responsive once we start." I said, "Well how do you end?" He goes, "Well, I don't know." I said, "Well, the normal response for a woman is we just need two minutes of your time for intimacy. Two minutes to talk, to relax, to have a sense of even more connection. We need two minutes of intimacy before you roll over and go to sleep knowing that oxytocin works differently in men and women."
You've both got oxytocin, it's making the man roll over and want to fall asleep and the woman, she's like, "Hey, this is my connection time. I want more connection. I want to feel connected here." It's very subconscious. It's just instinctual. It's how we're designed. I teach men in just two minutes, taking that time, it's as long as it takes for you to brush your teeth, put on your socks in the morning, shave … Spend that time really reinforcing what felt good, what did you like, listen, and then you can both fall asleep.
That's the really one secret that men need to know about women is that they need after intercourse with oxytocin that connection time, that intimacy time. For women, we need to realize that their biggest gain for our men is that they know that they've made us happy. When we're able to express our happiness, what felt good, and especially in times of intimacy, the best coach is a positive coach, that that is their biggest reward.
Women need to know that men need to know that they can make us happy and men need to know that we need that intimacy and connection time. With that, the physiology from that, understanding the power of oxytocin and how post-traumatic stress, chronic stress, other disease states and adrenal dysfunction can interfere with that ability to connect and can cause a great disconnect in relationships. Recognizing the missing pieces so that couples can work together to re-glue their relationship and actually reignite.
I've had so many couples that are like, "Oh my gosh. The spark is back, the twinkle is back. We're better now than we were on our honeymoon as far as our intimacy level, connection, and our relationship." When we're good at home, we're better at work. When we're good at home with our spouse, we're better wives, better husbands, and better teammates. This is part of our design, that hormone of community and connection, oxytocin, is such an important essence of who we are and what is missing in relationships.
I was talking to one man who had said his marriage counselor said go ahead and have an affair and get it out of your system and just never tell her. I'm like, "Well, that is surely to doom your relationship. What are you thinking?" We have a very medical term for that called stinking thinking. What would make you think that's okay? If people are getting advice like that, it's destructive to the relationship from both levels.
Pedram:
That is terrible advice … From a marriage counselor?
Anna Cabeca:
Shocking, yes.
Pedram:
That person needs to lose their license. When you are better with your spouse, then you have the cameraderie and that team that really helps make you stronger, helps make you feel like the home front is handled and you can go out there and charge and take on the world. If you don't have that settled feeling at home … The world's a rough place to begin with and there's choppy seas, so you need that safe harbor. How much of this [crosstalk 00:28:41]
Anna Cabeca:
We invest in so many things … Our car, our home, our kitchen remodel, but what's long lasting importance through the process of discernment? Your marriage. Investing in your marriage. Investing in date night. Investing in family time. It's never too early to start and it's never too late to start.
Daily Examinations and Healing Nutrients
Pedram:
It makes a big difference. I know we've covered a lot today. Finding connection with God, absolutely important, whatever God is to you, finding connection with your significant other and really connecting and understanding the difference of the ups and downs of oxytocin and how we respond differently through gender and all that, and then cortisol. Obviously we talked about stress a little bit and what it did to you and what we can do about it, I guess, is how I'd like to wrap this.
The stress management, the supplements we can take and the practices of bringing faith and connection and intimacy into our lives so that we aren't so strangled by stress.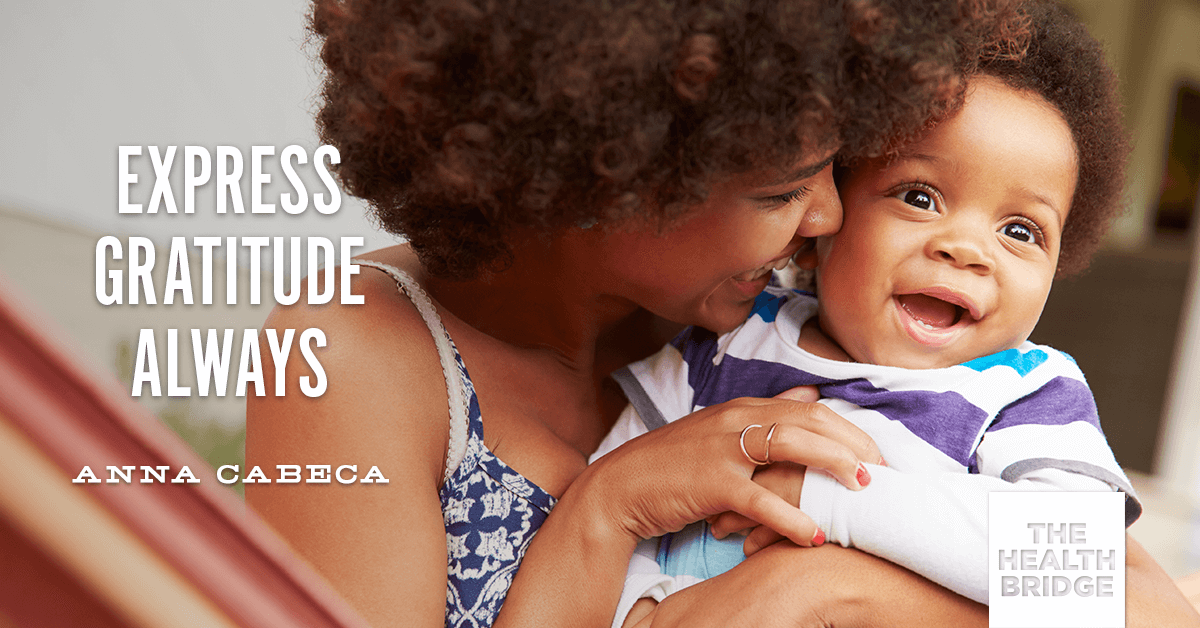 Anna Cabeca:
I think a daily examination called the examine … A daily examine of our day, it's just an important process or homework assignment to give people. The first thing I used to do was just say five minutes of gratitude journaling. I turned that into writing thank-you cards. Do some of those. Gratitude journaling.
In your examine at the end of the day, if you say, "Well what am I grateful for?" Connecting the body, the mind, the spirit together. What am I grateful for today? What have I done to nourish my body and my mind today? What could I have done better? Where did I see love today? Where did I see the face of God today? I remember clearly looking at my daughter one morning thinking, "Oh my gosh, this is so the face of God." You don't always see that in your children, Pedram. I'm telling you, you're a young father. You may be seeing it a lot more often than with teenagers. Enjoy it.
Where did I see love today? Where was I love, or where could I have been more loving as well. In that process of a meditated reflection, I have found to be tremendously healing and upgrading to our quality of life. That in and of itself is an essential practice. You teach a lot of that, and that is so crucial. Meditative practice, stress release, evaluation of our life. Like I said, the dial. Did I act towards connection or disconnection? Where was my dial today?
Especially when we think of the things we could do to nourish our body. Where I've pushed clients now is to get into a state of ketoalkalosis and actually checking to see that they're in the state of ketoalkalosis, because that will give them a state of energized enlightenment and a whole bunch of clarity that we so need in our day and in our life. One part of that certainly is healing nutrients. We want to eat healing nutrients. My formula, Mighty Maca, has 42 super-foods in it. It's very alkalinizing and it combines to have multiple ingredients that are anti-inflammatory as well as adrenally supportive and hormone balancing.
That's key, and making it into a food so you mix it in your drink or your protein shake, is tremendously powerful to our body that is looking at food as information and so giving it really balanced, healthy, clean stuff. That's one aspect, but also having in our day time outside. Getting sunlight in our eyes that is inhibited by glasses or contact lenses. We're using our solar panels to take in energy to help our bodies balance and also become more alkaline. I say Jesus went into the garden of Gethsemane not for 40 days of deprivation, but to have that clear clarity to hear his Father's voice.
That's that keto-alkaline state. Using your fat for fuel and being part of nature, so in that alkaline state. Those two things together we've been missing. The keto guys, the paleo guys got it partly right. The alkaline guys got it partly right. You put those two together, and you actually test. I created these test strips, urine test strips, so that you test and see that you're in this state of ketoalkalosis. Then you've got it, and you've got this tremendous amount of clarity for us in the menopause, helps you with that brain fog, helps with the weight loss resistance, help with the joint pain and increases flexibility, et cetera.
That's crucial, because we don't want isolation. When we don't feel well, we're in isolation and oxytocin will bring us back into connection and with that, intimacy, community, loving attention, self acceptance, all those things come to a better state of being.
Pedram:
I would love for you to give us a link to get more information on this test strip and what it is that we can do to be in ketoalk … This is why the ancients fasted. This is why they would go off and pray in the woods. This is huge. I'd love to get a little bit more information on that. We're totally out of time. I could talk to you forever. Give us a link to how to get in touch with you and do some of this testing, and also how to get some Mighty Maca. Like I said, I drink it all the time. I love the stuff.
Keep Up With Anna Cabeca's Work Here
Anna Cabeca:
I'm so glad. Well, at my website, DrAnnaCabeca.com, or DrAnnaC.com will take you there. On my wellness store, I have information on my test strips plus I'm launching a whole program on keto-alkaline. Just sign up to my mailing list and we'll be sending you more information. Start testing, because as a physician, we're not going to rely on just a guess. We want some results. For patients, it's so helpful to figure it out. Mighty Maca is also on my website, or more information with my journey at MightyMaca.com. If you go to DrAnnaCabeca.com, that'll get you there.
Pedram:
Wonderful. Doc, love you. Thank you for doing the work that you do. I'll put the links in the show notes and stuff here as well. Keep up the good work. I really enjoy you, your energy, and everything that you're doing out there for people. Thank you for coming back and being of service.
Anna Cabeca:
Thank you, Pedram.