Do You 'Got It'?
Money and success, health and happiness; you've either got it or you don't, right? (But the ones who do have it are no different to the rest of the population; they are just as human as the rest of us.) So what gives? How do they get there while we keep hitting glass ceilings and sweating the bills? How do we get what we want and create the lives we dream about while staring out the office window?
7 Steps To Success
May McCarthy gives us an overview of the 7 spiritual steps she has used every day to create a life of successful entrepreneurialism. With her first venture at age 6 selling frozen cups to folks on their home beach in Hawaii, to her 7th large business today, she really has it down to a science and tells us how it's done. And it's not what you'd think!
Pick A Name, Any Name…
May guides us to thinking of spirituality in pragmatic terms. There is an energy source available to us all that can help us achieve whatever we want. Call it God, call it Buddha, call it Prince Harry…it really doesn't matter, as long as we know how to interact with it. It shows up for us as intuition and synchronicities that have no logical explanation; you've probably got a few to mention already! She recommends appointing this helpful energy as CSO (Chief Spiritual Officer), a team member that helps us to create a life that we are truly excited to live.
Look For It!
By working with this energy and focusing our minds on what we want as if it were already done, our mind's reticular activating system kicks in and starts to help us notice things around us to get us where we want to go. The opportunities are always there, but we can only see what we are looking for.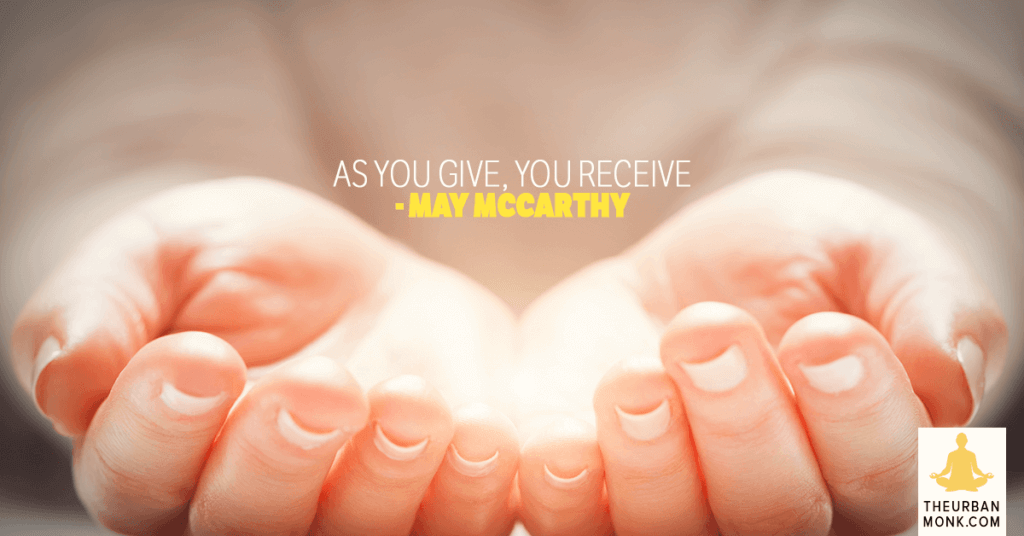 The Right Tools For The Job
May provides us with many useful hints and tips, and gives us all the tools we need to live our ultimate life. She helps us get our language right (so we give our CSO the right goal to pursue!), heal our social conditioning and create new beliefs and habits that will give us far more power than sitting watching the Kardashians ever could.