In our modern civilization of high-tech gadgets and instant gratification, it's easy to miss the lessons nature can provide. Yes, even in the realm of science.
We forget that many things created in a lab were once first seen in nature. Here are some interesting examples of how nature continues to teach us every day: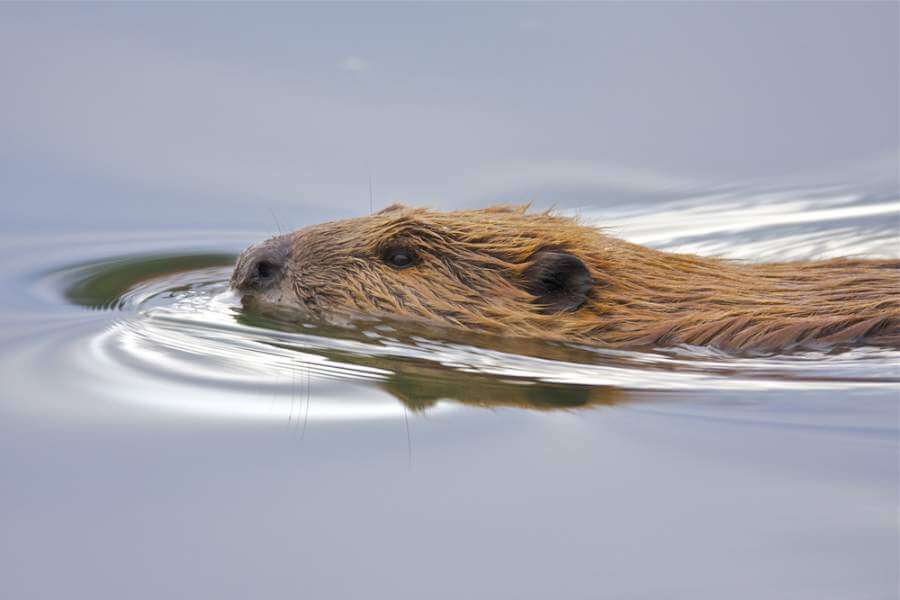 Beavers Teach Scientists How to Improve Tooth Enamel
Beavers use their teeth for everything, and they don't even need to brush or floss. And yet they're known for their powerful chompers that don't seem to decay. A new study has found iron as one of the key minerals that keeps a beaver's teeth from rotting.
Enamel infused with iron is even more durable than enamel treated with fluoride, the study shows.
"Nanowires" are the main structure that makes up enamel, but researchers found out it's the material which surrounds the nanowires that controls the enamel's acid-resistance. This is where minerals rich in iron and magnesium reside that control the enamel acid-resistance. This study of beaver enamel could lead to better health practices for humans.
Enamel has been hard to research and this is the first study to really detail its physical structure. In experiments using rabbit, mouse, rat and beaver enamel, researchers were able to image the never-before-seen structure surrounding the nanowires.
Taking a look at how our furry friends naturally get by with perfect teeth could give humans a new perspective on their own dental care.
A Grizzly Diet
When it comes to wild animals, it's tough for a doctor to put them on a weight-loss program – you try telling a mountain lion or grizzly that he needs more exercise. So when two Alaskan grizzlies at Chicago's Brookfield Zoo were obese, nutritionists got creative and put the bears on a regimen called "nature's weight management plan."
The basic ideas was to replace their existing food (including processed dog food and ground beef) with seasonal foods they were more likely to eat in the wild – whole animals like fish and rabbit. And they hid the food around their compound rather than placing it in their cage at a specific time. This made the bears move around and exercise more in finding their food. And guess what? The bears lost weight.
By dispersing the food, the bears could hoard less food in caches. Food caches are natural to all animals. Humans have their food caches stored at work, home, in purses and cars. Eliminating excess caches and shopping for food more regularly (rather than bulk buying) can help keep us from overeating when food takes a bit more work to get to.
We need to take a lesson from the bears and return a little more to our caveman roots in how we consume food.
Human and Animal Parents Have Similar Nervous Systems
Human and animal parenting share many nervous system mechanisms, according to a study from the Yerkes National Primate Research Center. Understanding this relationship could lead to improved social development for future generations of humans and animals to come.
Scientists viewed the biological mechanisms at work after childbirth. A mammal's typical parental motivation starts with immediate aversion and then turns into attraction soon after giving birth.
"We have learned a tremendous amount about the specific hormonal and brain mechanisms regulating parental behavior and how parental nurturing influences the development of the offspring brain by using animal models, and many of these same mechanisms influence human parenting behavior as well," Yerkes National Primate Research Center researcher Larry Young, PhD, said.
Researchers say the same molecules, which prepare the uterus for pregnancy, stimulate milk production and prepare for labor, also activate neural pathways motivating parents to nurture, bond with and protect their offspring.
Animals and Humans Share Social Anxiety
Veterinarians knew of capture myopathy, a stress condition that damages the heart, long before doctors learned its equivalent existed in humans under the name takotsubo cardiomyopathy.
What happens in both humans and many animals is an intense emotional stress, which causes a hormone surge, can cause serious damage to the heart. Veterinarians have been dealing with this for a long time. In the veterinary world, it's known as capture myopathy because the hormonal surge can result from prey being chased or captured by predators.