Every year, the talking heads, magazines, and fitness gurus say that you'd better eat skinless turkey breast out of Tupperware if you don't want to pack on the pounds during the holidays.
"Control your portions… dodge desserts… and eat low-fat gravy products!" they chirp. That doesn't sound like any fun. I say go out and enjoy yourself. In fact, I insist. Pour some gravy out for me.
In this article, I'm going to explain how you can have your cake (and eat it, too).
"But the holidays always make me fat!"
Research, rumor, and anecdotal evidence predicts that we'll each gain between 1-10 lbs. over the holidays. And we believe it, given the nutmeggy amazingness wafting in from the kitchen, the Christmas cookies, the cocktails, the pies… mmm pie.
We promise ourselves to be "disciplined this year" and vow to dodge all the desserts… then we drink a couple cocktails, polish off the pumpkin pie, and feel guilty and fat for the rest of the month.
Why? Instead of being proactive about holiday decision-making we react after the damage has been done.
FREE ebook
Has Your Gut Sprung a Leak?
Don't let a compromised intestinal barrier undermine your good health.
Learn what you can do to fortify your intestinal barrier and give your gut what it needs to thrive.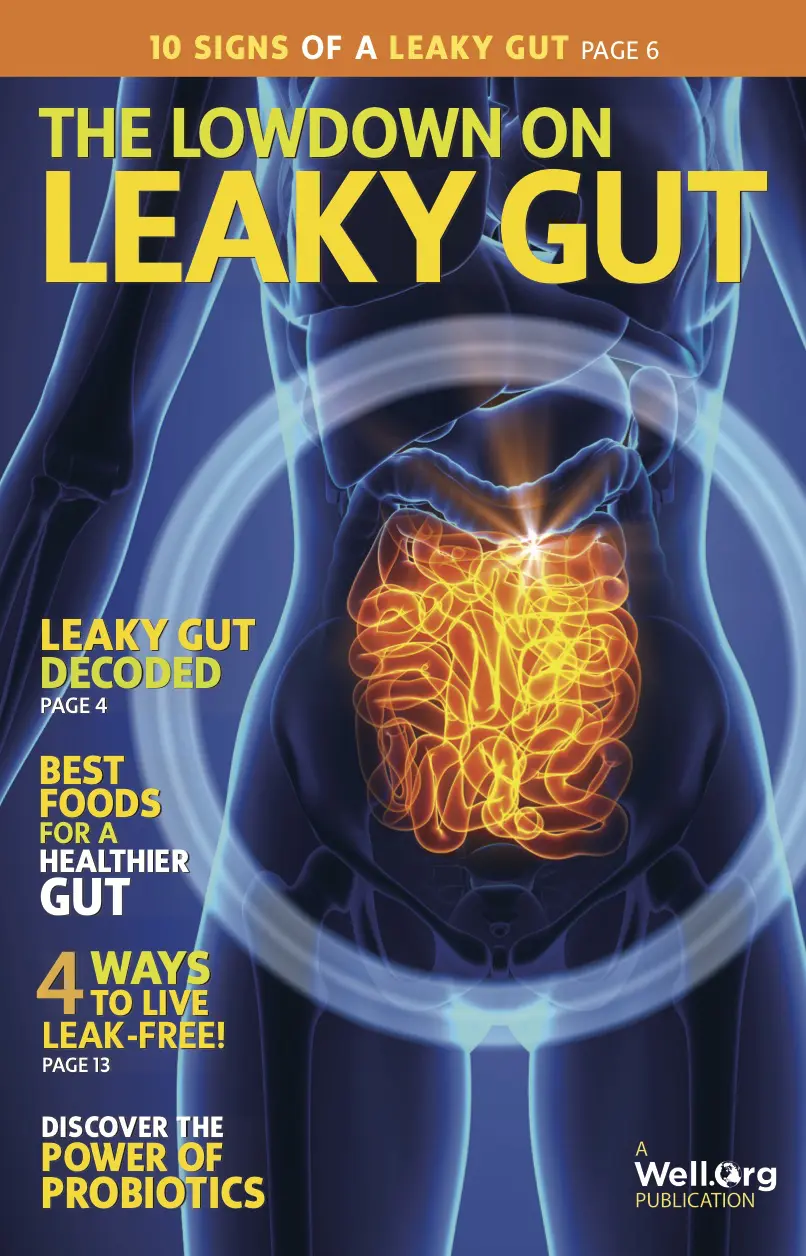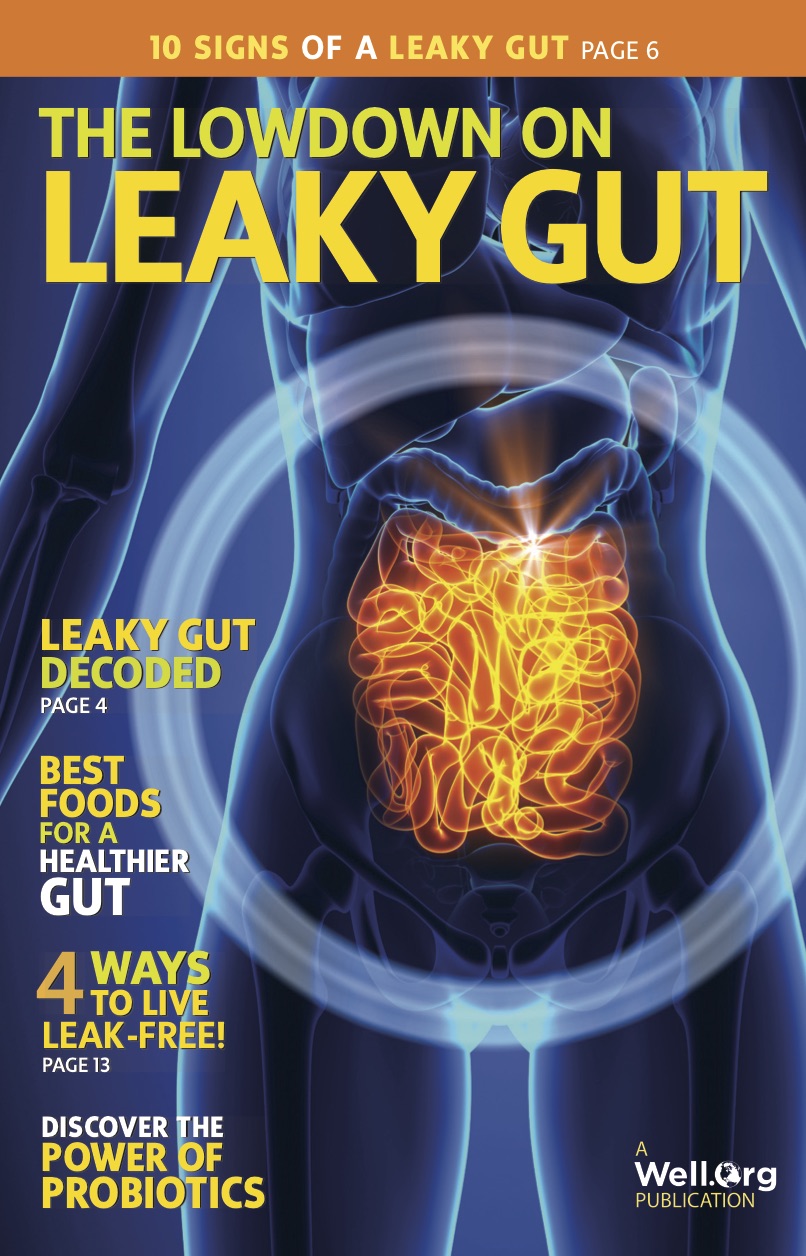 Why do we overeat during the holidays?
When family is close, drama isn't far behind, and suddenly that jug of eggnog looks especially enticing. Emotional eating ensues.
Food gets personal. Many a family member and friend will question your decisions if ancestral, Wild, or paleo eating isn't "normal" or "healthy" in their worldview. In most cases, our family members want what's best for us. They also think they know what's best for us.
"What's wrong with you? You've always loved fruitcake!"
(No, you didn't.)
You'll take some flack for politely declining your Aunt Nelly's fruitcake – bless her heart for making it for you – but if you don't want to eat it, you don't have to.
Really.
Remember, you always have a choice – you have 100% free agency over every morsel that crosses your lips. If you don't enjoy the heck out of what you eat, there's no point in stuffing it down your gullet.
How to enjoy the holidays without getting a Santa-belly
1. Focus on satiety: During the big meals focus on eating to get full, not stuffed. You don't need to be counting calories or analyzing the ingredients, just chill out and load your plate up with 80-90% meats and veggies – foods that will satisfy you – then leave a little room to have a treat or two. If your meal satisfies you, you'll be much less likely to overeat.
2. Know your trigger foods: Acknowledge which foods might trigger a binge episode and eat something else instead.
3. Plan to indulge, but not to the point of sickness: Plan to indulge in your favorite foods, but dedicate yourself to enjoying the process, not fearing what might happen. Eat a cookie or two, savor them, then move on. Planning to indulge eliminates anxiety, reduces guilt, and allows for balance in eating and drinking.
4. Separate your emotions from food: The holidays are stressful. Don't use food to cope. In your plan, figure out what you're going to do when something stresses you out. How about a relaxing walk? A spot o' tea? A Will Ferrell movie? Whatever you do, don't impulse-grab at a plate of cookies and shove them in your face. Not worth it.
5. Relax and enjoy yourself: Be merry. Good vibes are contagious.
Here's the best way to plan your holiday meals
Eat the best healthy real, Wild, wholesome foods you can find, and leave some wiggle room for a few of your favorite treats.
Fill up in this order:
1. Fibrous, colorful veggies
2. Formidable portions of protein (it won't make you fat, I promise)
3. Whole-food fats
4. Everything else (even a treat or two)
With a proactive approach – a plan and the right mindset – I bet you won't gain a pound.
And remember, if you do overeat or "accidentally" binge on cookies, use that food energy to fuel a killer workout. You may even build some muscle. Play outside, get your pump on, or hit the slopes and ride your sugar high down the mountain. Be active and use the cookie calories for good, not evil.
But even if you do gain a pound or two, never fear! You know where to find me.
Want a few wholesome dessert recipes for the holidays?
Our new app is here! It's called Gluten Free Desserts, and it's packed with guilt-free, delicious dessert recipes for the holiday. Give it a whirl – the Bacon Bourbon Apple Pie is quite tasty, I must say.