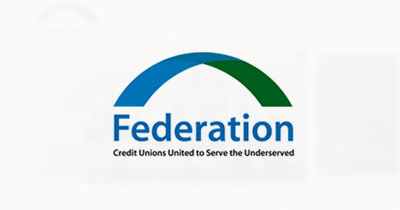 NATIONAL FEDERATION OF COMMUNITY DEVELOPMENT CREDIT UNIONS
The mission of the National Federation of Community Development Credit Unions is to help low- and moderate-income people and communities achieve financial independence through credit unions. Click the above image to learn more!
A SMARTER CHOICE CREDIT UNION
Credit unions are a smarter choice for financial services. This website is a great resource for you to find financial institution that benefits both the planet and your family. Search for a credit union that's right for you by clicking on the image above!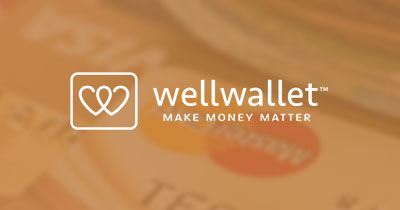 IF YOU HAVE A BANK ACCOUNT, YOU'RE ALREADY AN IMPACT INVESTOR
Wondering how to start investing? If you have a bank account, you are already an investor. And an impact investor at that. Why? Because your deposits are used by the bank to lend to whomever they want.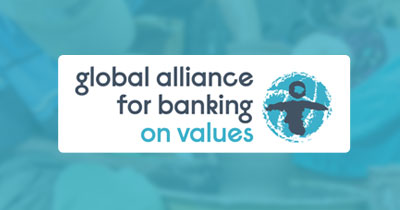 GLOBAL ALLIANCE FOR BANKING ON VALUES
GABV is a network of banking leaders from around the world committed to advancing positive change in the banking sector. Their goal is to change the banking system so that it is more transparent, and supports social and environmental sustainability.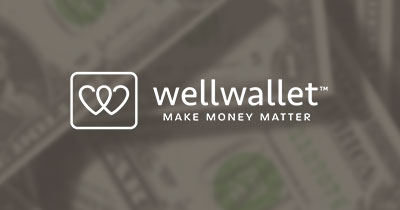 HOW TO GET THE BEST PERSONAL LOAN
We don't live in a money society, we live in a credit society. To get even the smallest personal loan, you need a credit score. And how do you get that? Probably from a credit card. Weird, right? Learn how to get the best personal loan by clicking here!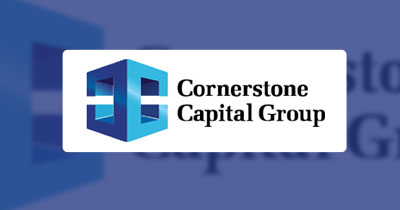 There's an increasing recognition that environmental, social and governance (ESG) factors are relevant and material for investment decisions. If you are involved in the world of finance, the words "sustainability" or "ESG" have either crossed your desk or are about to. Learn how to invest sustainably!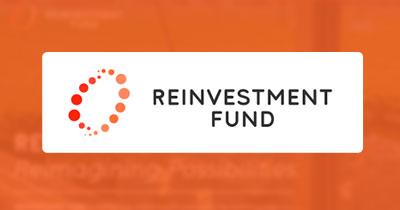 Reinvestment Fund's mission is to build wealth and opportunity for low-income people and places through the promotion of socially and environmentally responsible development. Click the above image to learn more!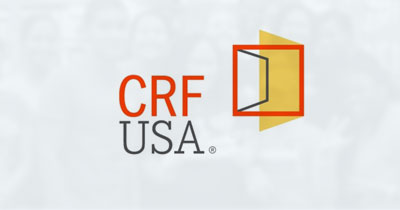 COMMUNITY REINVESTMENT FUND
CRF fills a gap in community development funding by bringing a larger amount of capital to the communities that need it most. This has a powerful impact, creating a huge ripple effect and improving more lives of disadvantaged people in distressed neighborhoods all across the country.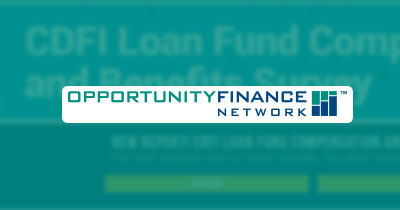 OPPORTUNIY FINANCE NETWORK
The leading national network of CDFIs, Opportunity Finance Network (OFN) shapes policy, conducts research, and creates partnership and programs that help our Members deliver high impact in financially stressed communities. Click the above image to learn more!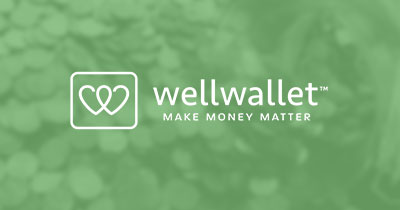 4 WAYS TO CREATE REAL WEALTH WITH SOCIALLY RESPONSIBLE INVESTING
It now pays real money to be a good steward of the planet and its people. Why? Higher returns! If done right, socially responsible investing does not hurt returns. If fact, with the right strategies, the opposite could be true.
SUSTAINABLE INVESTING: ADDRESSING THE MYTH OF UNDERPERFORMANCE
Evidence shows that aligning investments with core environmental and social values can create financial value for investors, particularly investors who are seeking to invest for impact. This study shows how there is no financial return trade-off between investing for profit or purpose.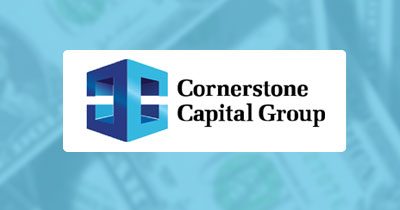 MISSION ALIGNED INVESTING
This study takes a look at foundations and organizations that invest in causes, entities, and other businesses that align with their core mission statements. These foundations have seen a larger return than those that invest solely for profit. Click the image above to read the full study.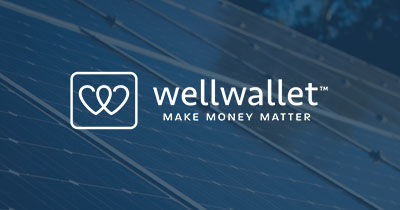 START IMPACT INVESTING FOR AS LITTLE AS $50
Swell Investing is an easy to use platform where you can choose from portfolios of stocks that align with your values. There are no trading fees and you can start with as little as $50. 
Choose to invest in green technology, renewable energy, zero waste, clean water, disease eradication and healthy living.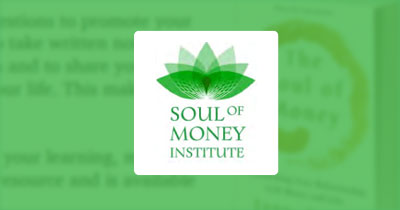 7 STEPS TO FREE YOURSELF FROM MONEY STRESS
Money is one of the leading causes of anxiety in our culture. How can we change this? In Lynne Twist's guide, you'll find 7 brief lessons and action steps you can use to begin to transform your relationship with your money.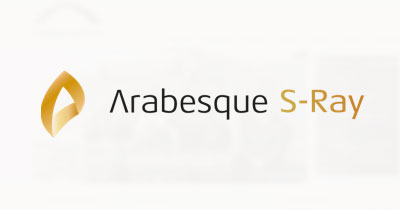 SEARCH COMPANIE'S SUSTAINABILITY RATING
S-Ray's mission is to make sustainable and responsible investing attractive and available to everyone. To empower people through transparency of data. Click the above image to search for sustainable companies!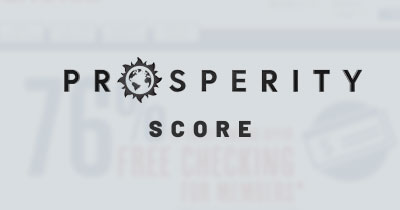 Where do you shop? What do you buy? How do your hard earned dollars impact the world? You can learn all this and more with the Prosperity Score Quiz. Click the above image to take it now!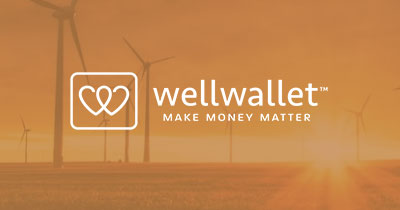 $20 OFF YOUR POWER BILL BY SWITCHING TO CLEAN ENERGY
Stop spending your money on dirty energy. Support clean energy without the pricey solar panels. This company will pay you $20 to switch to a clean energy power bill. It takes 5 minutes. You don't even have to own your home. Here's how.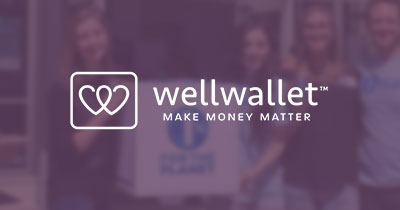 FORGET AMAZON, BUY FROM THIS ECO-FRIENDLY MARKETPLACE AND GET $20
Amazon has one of the lowest corporate and social responsibility scores on the market. Stop buying stuff from Amazon. We found an eco-friendly marketplace that cares about clean supply chains and manufacturing. Choose from over 1,000 products and get $20 off your first order.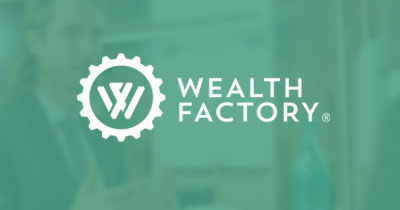 EVERYTHING YOU NEED TO KNOW ABOUT MAXIMIZING YOUR CREDIT
Having a low credit score can cost you a lot in extra fees, and eat away at your cash flow. Boosting your credit score can save you on insurance rates, shave down interest rates, even affect simple things like your cable bill. Click the image above to learn how to maximize your credit!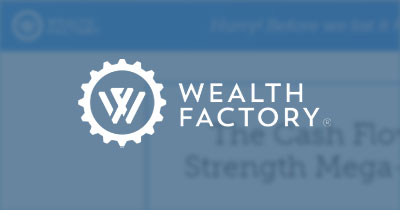 CASH FLOW STRENGTH MEGA-KIT
Use this Cash Flow Strength Mega-Kit to supercharge your cash flow and simplify your finances. The precision tools in this kit help you keep more of what you make, manage risk, and reduce financial stress. Click the image below to view the mega-kit!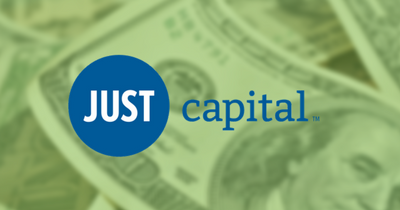 Just Capital: Ranking America's companies
The world needs more just companies. Companies that believe in fair pay and equal treatment for all workers. Companies that create good jobs and understand the value of strong communities. Companies that are committed to a healthy planet. JUST Capital measures and ranks companies on the issues Americans care about most so you can then act on that knowledge.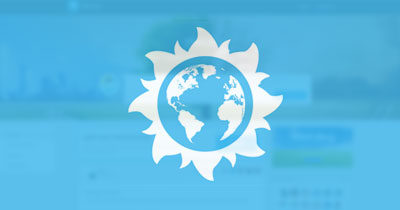 JOIN THE WELL.ORG APP COMMUNITY
The Well.org App is an online community of well-intentioned people who are committed to making a difference on the planet. We help connect you with companies that are aligned with purpose, people, and planet. Click here to join!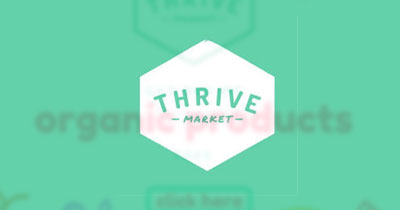 PARTNER OFFER: THRIVE MARKET
Thrive Market is giving Prosperity app members $60 of Organic Products + the Prosperity DVD when you sign up for their grocery service. This special offer will take an extra $20 off of your first 3 orders of $49! Click here to redeem offer!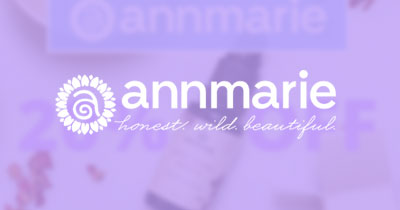 PARTNER OFFER: ANNMARIE GIANNI COSMETICS
Get 20% Off Of Your Entire Order of Annmarie Skincare! Offer only available with the code WELL.ORG20 – Click here to redeem offer!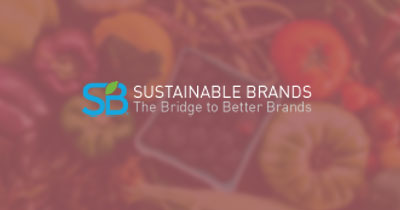 A GUIDE TO SUSTAINABLE BRANDS
Get Inspired, Engaged & Equipped! Browse this digital library to absorb cutting-edge thinking, equip yourself with the latest tools/findings, and if you are new to sustainability bring yourself up to speed on the evolving industry.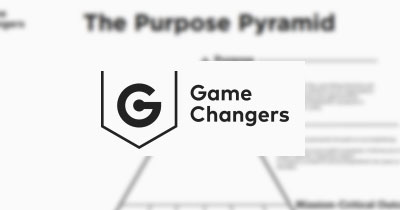 Your purpose is like a North Star for your company. It provides you with direction yet is never reached. It's what you stand for as an organization. Click the above image to use the worksheet to discover yours.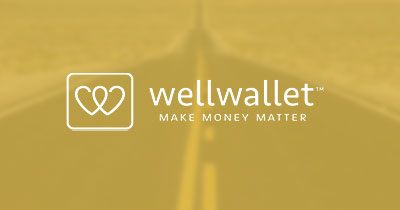 TAKE CONTROL OF YOUR 401K
If you have a 401(k), read this. Do you know where your money is going? Investment choices and fees have a significant impact on our personal and planetary future. you have more power than you think to make changes.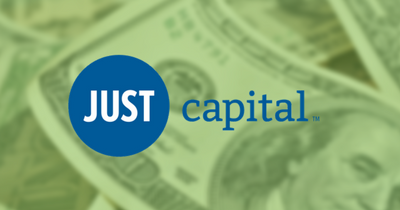 JUST Capital: Best companies to work for
Workers are the top priority for just companies, according to Americans. 84 percent say that just companies should pay workers a fair wage. Americans also place high importance on workplace safety, non-discrimination, and work-life balance.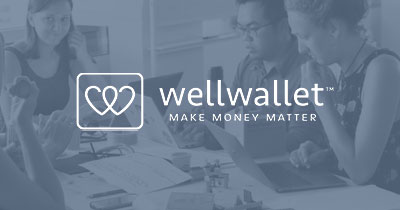 HOW TO CONVINCE YOUR COMPANY TO CREATE A WELLNESSS PROGRAM
About 70% of companies offer employee wellness programs. These programs benefit both you and your company. Here's a resource to help you negotiate the creation or expansion of a wellness program at work.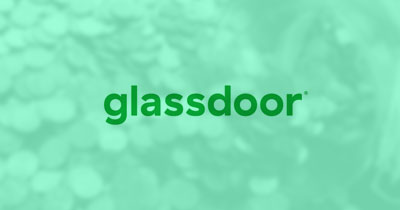 GLASSDOOR: SEARCH COMPANY REVIEWS AND RATINGS
Glassdoor holds a growing database of millions of company reviews, CEO approval ratings, salary reports, interview reviews and questions, benefits reviews, office photos and more. Unlike other jobs sites, all of this information is entirely shared by those who know a company best — the employees.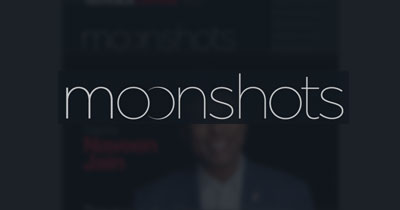 MOONSHOTS: THRIVING IN THE DISRUPTION ECONOMY
There's no question about it: we are living in the most innovative decade in human history. There has never been an era where so many astounding technologies are converging at the same time. Click the image above to read the interview with Naveen Jain, one entrepreneur who's on the forefront of this movement.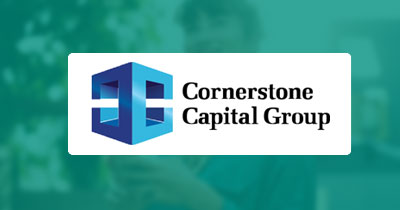 WOMEN EMPLOYEES IN AN AUTOMATED WORLD
The World Economic Forum forecasts that two-thirds of jobs lost globally to disruptive changes in technology from 2015 to 2020 will be concentrated in the Office and Administration. Women occupy 72.2% of these positions in the United States. Click the above image to view the .PDF.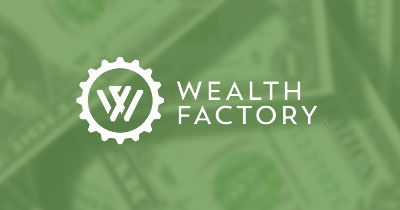 CASH FLOW GUIDE FOR ENTREPRENEURS
If you've ever found yourself at the end of a GOOD revenue month, still scratching your head, wondering where all the money went, and why you're still STRUGGLING to pay the bills. Click the image above to learn these 3 Cash Flow Optimization strategies.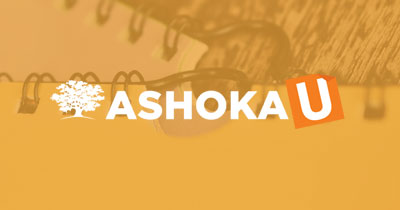 This resource kit, assembled by Ashoka University, contains a plethora of workbooks, documents, and templates for you to start a social movement from your own home! It has never been easier to voice your opinions and find like minded people to create a movement with.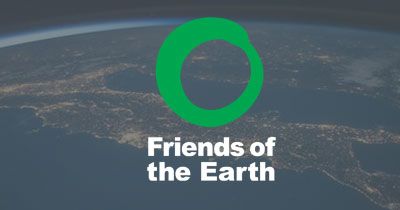 GUIDELINE FOR A CAMPAIGN STRATEGY
This worksheet will prove to be integral to the success of your campaign. Starting off on the right foot with a clear vision of your goal, opposition, targets, etc. will make all the difference.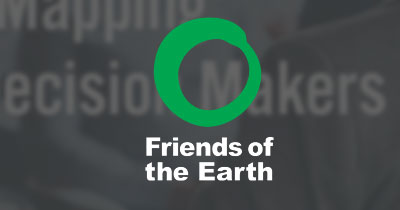 POWER MAPPING: INFLUENCING DECISION MAKERS
Power mapping helps develop a strategy for how you can move a decision maker to act on your demands. By filling out this power map, you will be able to hook those "big fish" and get them attached to your cause.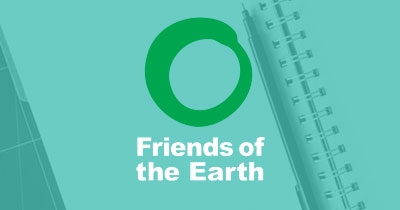 CAUSE RECRUITMENT WORKSHEET
A strong recruitment conversation has four key elements: the problem, solution, urgency, and ask. Before you start recruiting to an event or meeting, it's best to write down what these four elements are.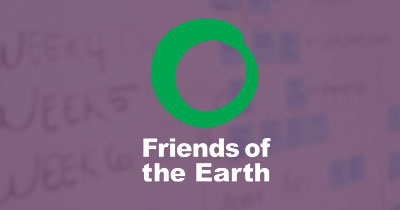 PLANNING A DAY OF ACTION OR EVENT
Planning a day of action or event has never been easier. With this worksheet care of Friends of the Earth, you'll be able to do your cause justice by organizing the event of your dreams.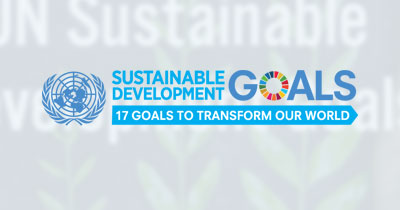 UNITED NATION'S SUSTAINABLE DEVELOPMENT GOALS
On 1 January 2016, the 17 Sustainable Development Goals (SDGs) of the 2030 Agenda for Sustainable Development, adopted by world leaders in September 2015 at an historic UN Summit, officially came into force. Click here to view their goals.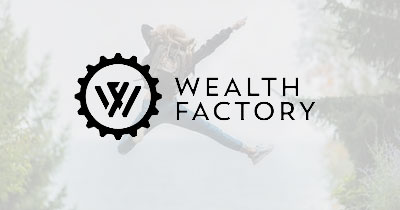 This presentation by Garrett Gunderson of Weath Factory goe behind the curtain of the credit game and explore a few key ways you can maximize your credit and avoid overpaying on interest rates, insurance rates, and put more money back in your pocket.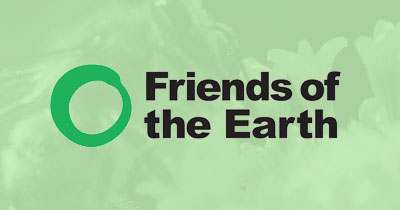 Bees across the country are dying off at an alarming rate. Not only will this impact our entire food system, but the delicate ecosystems on which our world depends. The bees need your help. This guide teaches us how to do just that, in our own backyard.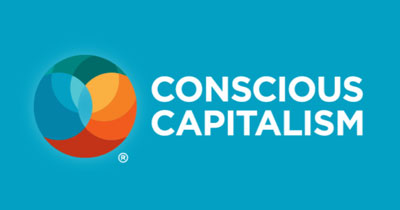 The virtual home of conscious capitalism movement and community. Use this site to learn more about the idea of conscious capitalism and how to implement its practices in your everyday life.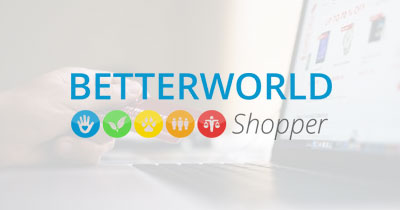 TOP 20 SUSTAINABLE BRANDS
This list represents the 20 best companies on the planet based on a comprehensive analysis of their overall records of social and environmental responsibility for the past 20 years. Click the above image to view the list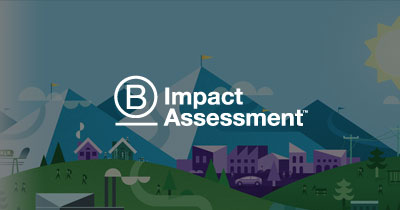 B LAB CONSCIOUS BUSINESS IMPACT ASSESMENT
B Lab is a global movement of business leaders that seek to redefine success in business, so that one day all companies compete not only to be the best in the world, but to be the best for the world.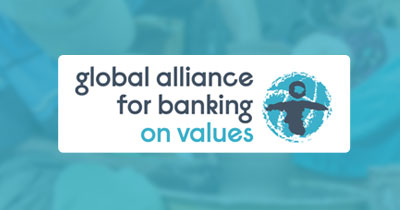 GLOBAL ALLIANCE FOR SUSTAINABLE BANKING
The Global Alliance for Banking on Values is an independent network of banks using finance to deliver sustainable economic, social and environmental development.