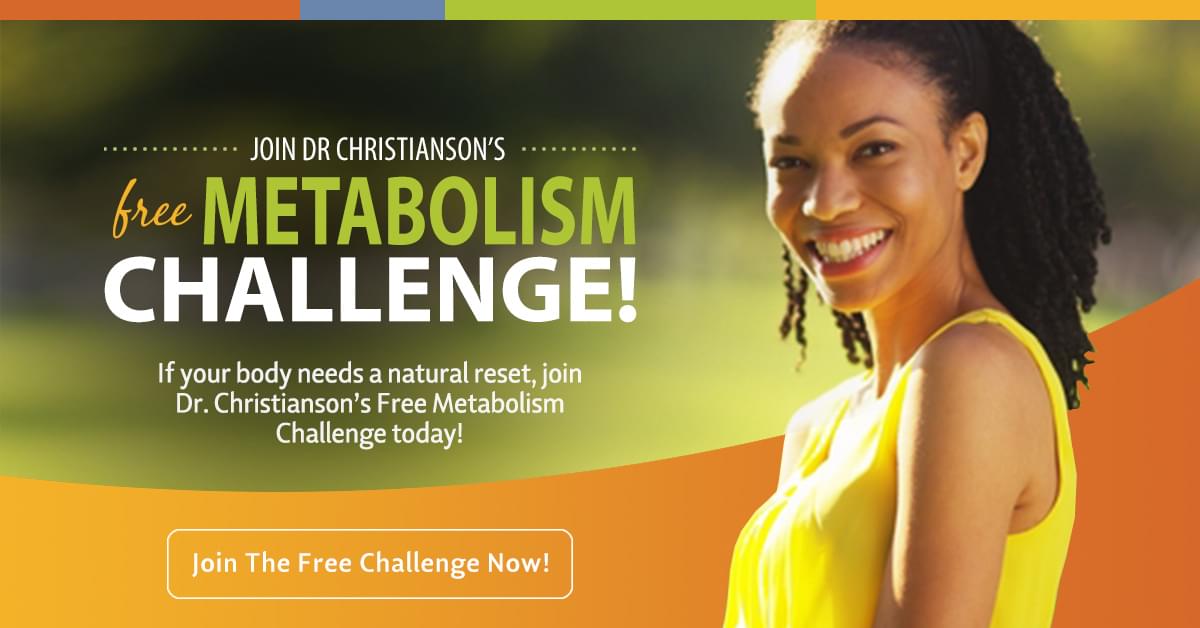 Most people don't realize this, but if you struggle to sleep through the night, waking up hot and sweaty at 3am or needing to use the bathroom multiple times without fail, there's a good chance that your metabolism is actually to blame. You see, though you might think of your metabolism strictly in terms of burning fat and turning calories into energy, it's actually much more than that.
Your metabolism includes every life-sustaining process in your entire body, including the muscle repair, memory storage, and cell regeneration processes that your body performs while you're asleep. If you're not sleeping through the night, there's a good chance that one of these many metabolic processes is not functioning properly.
The really scary thing about this is the growing body of research that shows how chronic sleep deprivation can have a huge negative impact on your metabolism locking you in a vicious cycle of sleep deprivation, whacked out hormone levels, sugar cravings, mental fatigue, stubborn belly fat, brain fog, and more. What's worse — both prescription and over-the-counter sleep aids are only designed to address a symptom like sleep loss (and many more…). Depending on what your particular metabolic issue is, certain ingredients can actually make the issue even worse.
Really, the only way to safely and reliably fix your symptoms is to address to the root of the issue, then build your way up from there and RESET YOUR METABOLISM.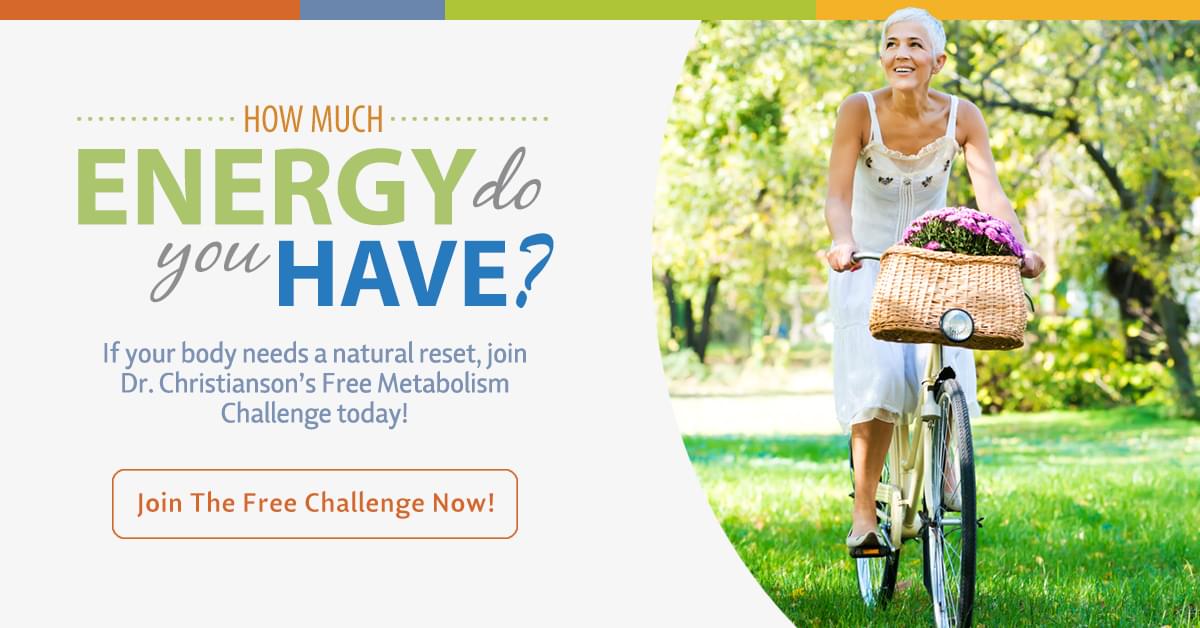 And there's no better, safer, or more reliable way than my friend, Dr. Alan Christianson's upcoming 7 Day Metabolism Reset Challenge.
It's a 100% free event built around the dietary protocol that he's used to help tens of thousands of patients restore their metabolic function so they can sleep better, lose weight, eliminate food cravings, and reduce the free radical (cancer causing) damage that excess cortisol (triggered by sleep deprivation) can do in your body.
Here's the breakdown of each day:
DAY 1: Thyroid Resistance
Discover why your thyroid gland could be causing your body to make your weight not just rise, but fluctuate and how getting your thyroid under control is a key part of controlling your weight and getting to optimal health.
DAY 2: Fat Storing Genes
Did you know that your body has a genetic predisposition that could be setting you up for failure after failure? In this video we'll discuss how these genes can affect your ability to lose weight and how to rein them in once and for all so your genetics doesn't define your health.
DAY 3: Cortisol Slope
Excess stress can dump loads of a hormone called Cortisol into your body. Cortisol has been proven to add to chronic fatigue, muscle weakness, mental fog, slow metabolism, excess fat storage and more we'll discover exactly how to reduce stress and the free radical damage that cortisol can do in your body.
DAY 4: Apnea
Emerging research is proving that your sleep (or lack of) can not only contribute to excess weight, it can also exacerbate sleep apnea. The worst part? As your apnea becomes worse it slows your metabolism and lessens your body's ability to heal from inflammation which makes a vicious circle adding to your weight problems!
DAY 5: Muscle Loss

A degenerative muscle disorder that's commonly associated with aging but could be adding to your weight loss woes. In this video we'll discover what it is and how your nutrition can directly affect this condition and how you can avoid it for the long term.
DAY 6: Skinny Flora
Believe it or not your liver isn't the only organ system in your body that could be blocking your ability to lose weight. Inside your digestive system live billions and billions of different micro organisms and when your system is out of whack a set of "bad bacteria" can take over and cause your body to retain more fat!
DAY 7: Estrogen Reset
Women especially have a host of hormones that can directly or indirectly affect weight – and estrogen, especially in women reaching the age of menopause need to understand the effects of estrogen, the reduction in estrogen as menopause happens and how it can make your body try and "hold on" to fat even when it isn't necessary!