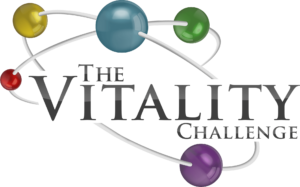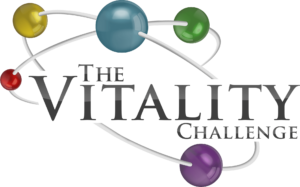 FULL PROGRAM
ONLY $18
Easy Lifestyle Swaps for More Energy, Better Sleep, Enhanced Mood, and a Slimmer Waist Line.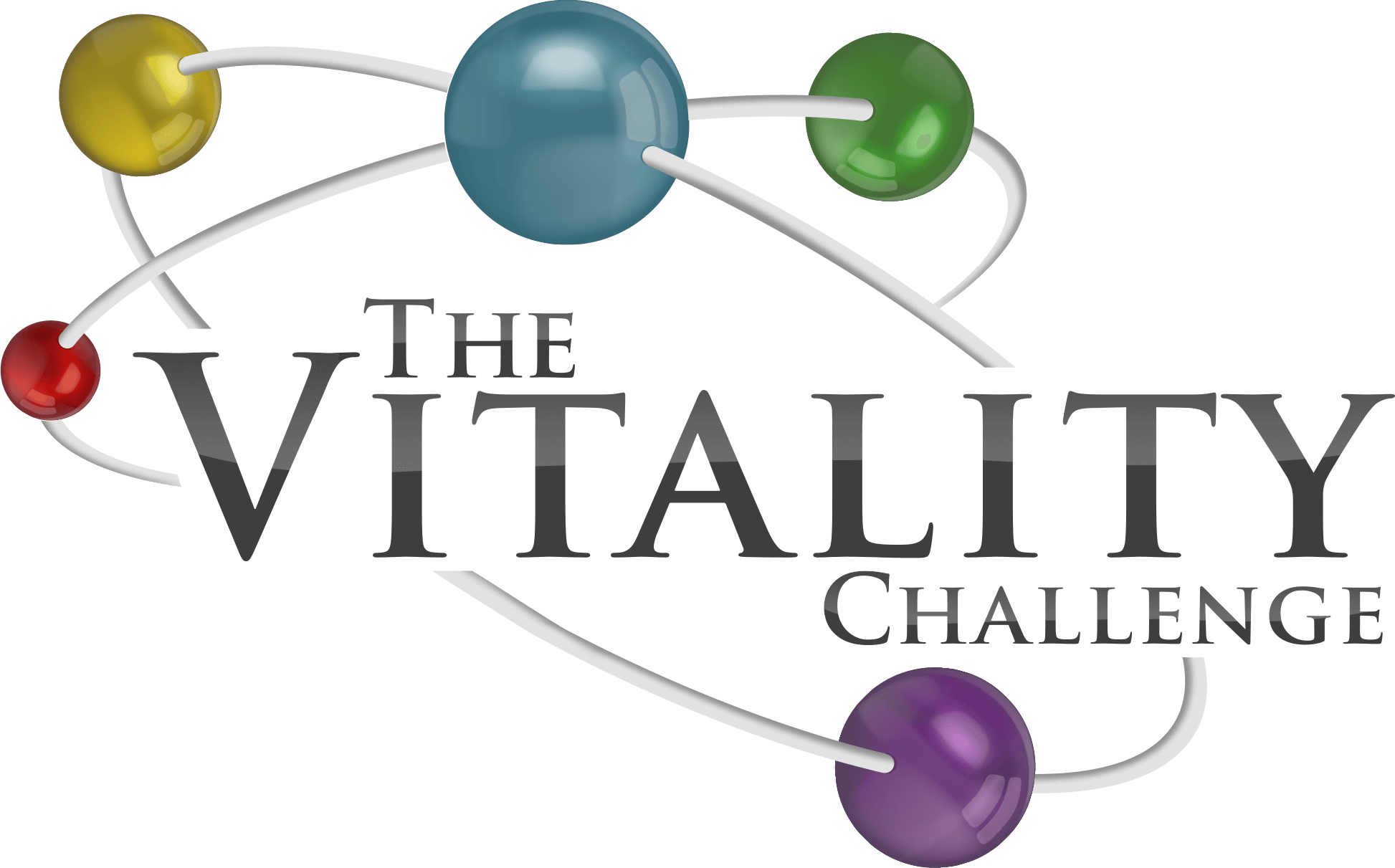 DO THIS FOR YOU

In 30 days, we're going to walk you through some simple swaps in each area of DIET, EXERCISE, SLEEP, and MINDSET that'll help create more vitality in your life. These swaps will replace things you're already doing with better options. They're designed to be easy to do and will create momentum and enthusiasm as you feel a little better each day.
Forget the "get rich quick" diet schemes out there. This is a tried and true program that's worked for thousands of people using proven methods. It works.
BRING UP YOUR VITALITY SCORE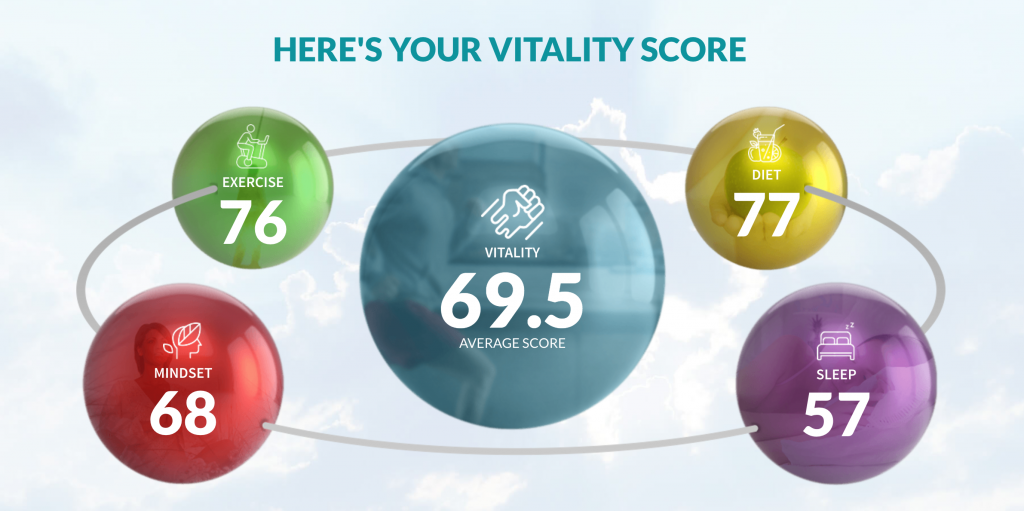 Food swaps to lose weight while keeping you full and energized
Sleep strategies that'll help you get the rest you need
Exercises you can do around the office or at home
Mindfulness strategies that reduce stress and boost focus
Ways to reduce environmental toxics in your home
A simple, easy, and effective way to get healthy in 30 days
Bring up your score in each category and feel your Vitality increase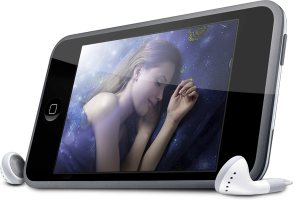 30 DAYS TO CHANGE YOUR LIFE

The choices you make matter. From the foods you eat, to the businesses you support to the products you buy. Every time you make a choice you're changing the world and influencing our future.
That's because you're telling profit-driven manufacturers, healthcare providers and lobbyists what you'll pay for and what you won't. Your money speaks and they listen. Well.Org is a Public Benefit Company and everything we do is designed to make the world a better place. By supporting our work, you support our ability to make more movies and help more people.
Our Vitality Challenge program is excellent and inexpensive. We've made sure it can be accessible to as many people as possible in order to drive the most impact. Please help yourself with this excellent program and help us help more people.
A LIFESTYLE PROGRAM THAT MAKES SENSE

It's one thing to tell people to "eat better" or "go exercise", but what specifically will work for you? We've created a simple program that shows you how to find balance in all the major areas in your life so that you can be vibrantly alive.
Diet, exercise, sleep, stress management, hormones, time management, and stretching are just the tip of the iceberg. We've amassed the best wisdom from Well.Org's experts to create an incredible resource which will help you get healthy, shop wisely, and avoid environmental toxins.
It's all bundled in an affordable program that you'll retain lifetime access to. It's a no-brainer.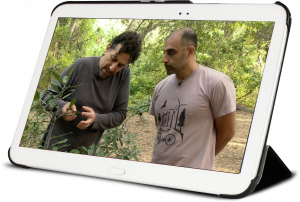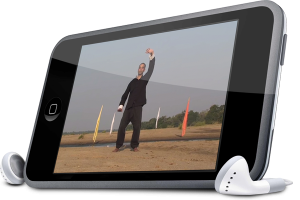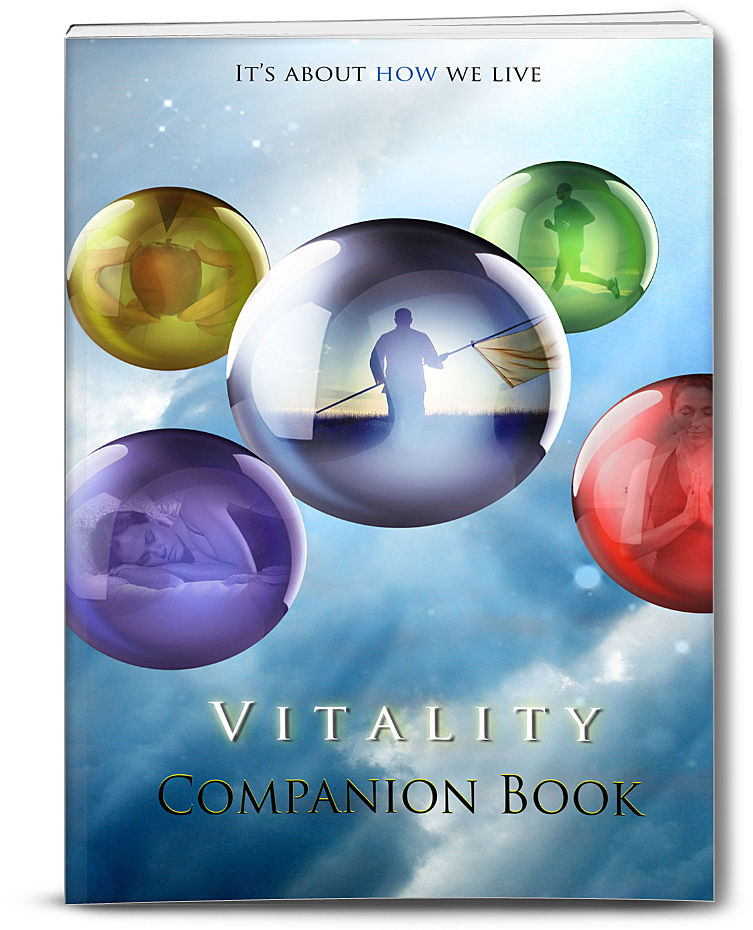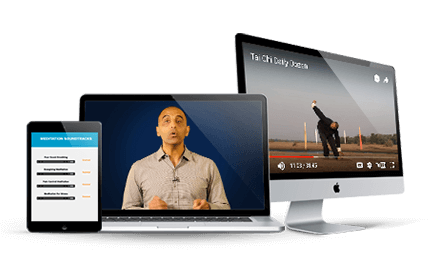 HOW TO TAKE ACTION NOW

There's too much health advice out there and it's hard to know who to trust. We've pooled the best wisdom from the top experts in each field and created a lifestyle program that will help you get more Vitality in your life. Program includes…
Daily Motivational Support
Audio Track for Better Sleep
Tai Chi Instruction Video
Home/Office Exercise Videos
Companion eBook with Resources on:

Fitness
Posture
Diet Swaps
Blood Sugar Management
Food Allergies
Sleep
Stress
Staying Focused
Digital Copy of The Vitality Movie
Digital Copy of The Origins Movie
Lifetime Support (Do Multiple Challenges)
Be Part of our Active Community
BONUS #1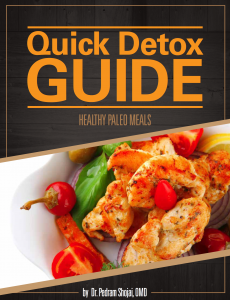 BONUS #2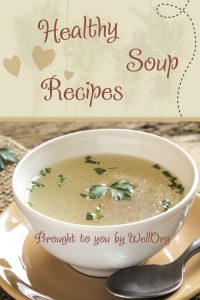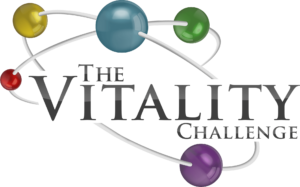 FULL PROGRAM
ONLY $18
BETTER-THAN-MONEY-BACK
GUARANTEE
If for any reason you're not completely satisfied with your purchase, you may cancel your order to receive a full refund within 30 days. (Return shipping costs do apply for hard goods.) And we'll even let you keep the digital downloads that you already downloaded… as a gift to you. That's why it's a better-than-money-back guarantee!
You have the power to take back your health and your planet, one choice at a time.