What you don't know can't hurt you.
Unless we're talking about cleaning products.
In fact, so little is known on the effects to human health of cleaning products, it's scary. Cleaning companies are not required to demonstrate if there are (or are not) any health or environmental risks associated with their products. The burden of testing has been placed on the EPA, which is tasked with demonstrating if the ingredients pose a possible risk.
Otherwise, companies are granted a green light to add almost any chemical to their cleaning products.
As a result, only 200 of the 80,000 known chemicals used in industry have been investigated for safety.
Companies are playing dice with the environment and our health to turn a profit.
But you don't have to put up with this. There are simple, inexpensive and highly effective cleaning products which you can use in place of any conventional cleaning product. This list goes through the top ten.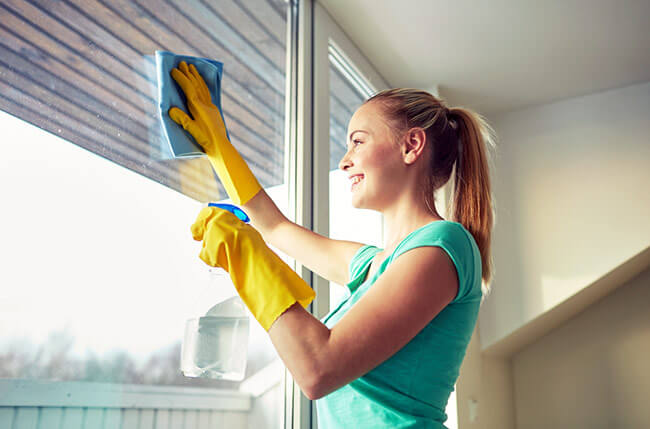 Vinegar instead for a all-purpose cleaner.

Vinegar is a well-loved ingredient among green cleaning affectionados. It cuts through grease, deodorizes and makes things shine. The acetic acid in vinegar kills viruses, germs, bacteria and mold. Combine equal parts water and vinegar for an all-purpose cleaner that you can use on nearly any surface of your home. Avoid using it on marble, and test on a small area before using on finished wood surfaces.

Soap nuts for laundry detergent.

Most Laundry detergents contain the byproduct

1,4 dioxane

, an ingredient linked to central nervous toxicity. Not good. However, did you know that there is a type of nut which has been used for centuries by Native Americans to clean? That's right, soap nut shell absorbs water and releases the saponins, which act as a natural surfactant in wash water. They effectively free dirt, grime, and oils. They don't leave any smell and even soften your clothing as well. Isn't that just nuts?

Castille soap for dish soap.

Conventional liquid soaps and detergent are made with petroleum byproducts. Castille soap, on the other hand, is 100% vegetable-based oils, and nothing else. Use a mixture of 1 cup of castille soap with 1 tbsp of lemon juice for an effective and eco-friendly dishwashing liquid.

Baking soda for scourer.

Think that little old baking soda can't defeat that annoying gunk ring around your bathtub? Think again. Simply mix some baking soda and castille soap (or water if you don't have any) for a batter-like consistency. Grab a rag, apply the mix, and watch that gunk ring disappear. This can be used to clean other gucky surfaces, like stovetops.

Rubbing alcohol for a floor cleaner.

Want those laminated wood floors to really shine? Mix equal parts vinegar, water and alcohol for streak-free floors that will leave sparkles in your eyes and a song in your heart.

Hydrogen peroxide for a disinfecting spray.

Good-old drug cabinet hydrogen peroxide is as much a disinfectant for wounds as it is for cleaning. Simply screw a spray top on a hydrogen peroxide bottle and kill germs to your heart's content.

Dryer balls instead of fabric sheets.

Fabric sheets are often not biodegradable and contain artificial fragrances, which are derived chemically, and have been linked to health problems, such as

asthma and migraines

. Better stick with 100% wool dryer balls perfumed with a few drops of essential oils to get that fresh-laundry smell. Plus, dryer balls cut down the time it takes to do your laundry by

30 to 50 percent

.

Olive oil for furniture polish.

If your wood furniture is looking a little thirsty, try making your own polish instead of using the caustic-smelling commercial polishes. Mix three parts olive oil to one part vinegar and rub the mixture sparingly with a rag on all of your wooden things.

Microfiber clothes instead of Magic Erasers.

A microfiber cloth can do wonders. They can dust surfaces, polish mirrors and remove those nasty black skid marks. Instead of purchasing Magic Erasers, wet a microfiber clothes and use it to effectively remove stains.

Cornmeal as greasy carpet stain remover.

Cornmeal makes delicious bread and removes annoying grease stains from your carpet. Simply sprinkle the cornmeal on the stain, wait five minutes, and remove with a cloth dampened with vinegar and water.
As you can see, there is a natural cleaning ingredient for nearly every cleaning job you have. No need to buy expensive and harmful cleaning products. All you need is a limited number of natural products to get your home sparkling.