What Is Sustainable Income?
Technically, sustainable income is the income needed by a household or business to meet its basic needs. In this article, though, it has additional meaning—it will also be any income earned through green or environment-friendly efforts or means.
Here are seven ways to grow your financial wealth by going green.
1. Sell Old Fashion Items Online
Fashion items in good condition just spending time in your closet can bring you extra dollars. They may not be your style anymore⁠⁠—or your size⁠⁠—but they're still usable.
Why not sell them to other fashion and thrift shoppers online? You can utilize the power of social media or try websites tailor-made for small businesses.
SwapStyle allows its users to buy, sell, and swap used women's fashion goods, from clothing to footwear.
Got kids who have already outgrown their baby clothes? You can make money out of those, too, at SwapStyle.
2. Unleash Your Creative Prowess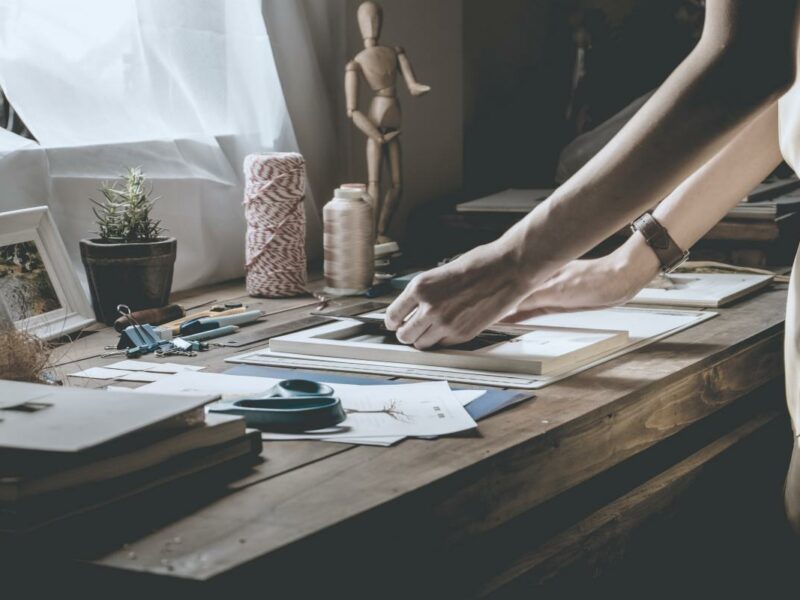 Those seemingly useful pieces of clutter lying around at home can turn into gold with a few tweaks or churns. They can be another sustainable source of income.
Think about those metal clothing hangers and clips. A few plier works can turn them into a hip photo holder hanging on a wall.
Plus, you can sell those on websites like Etsy, where professional and amateur crafters sell vintage goods and handmade art made right in the comfort of their homes. It only costs $0.20 to list an item⁠—way cheaper than opening a brick-and-mortar small boutique.
3. Dispose of Tech Waste Properly and Responsibly
The world we live in constantly changes. Even mobile phones and other tech gadgets "upgrade" every few months.
The fast turnaround leaves a lot of e-waste. It's a good thing there are tech waste-collection companies nowadays.
You can sell your old smartphones, game consoles, laptops, cameras, tablets, or audio gadgets to them and earn up to $1,000 per item. Examples of such companies are Gazelle and uSell.
All you need to do is answer a few questions about the condition of your e-waste, and they can collect it through prepaid postage. They pay via PayPal, check sent through the post, and gift cards.
Try it, and you won't just be a good earth citizen. You'll make money, too.
4. Recycle
Recycling and reusing renewable items will help you save and earn money. One obvious reason is you need not buy new items to declutter for office or personal use.
The other reason is you can sell or trade them for cash, rebates, coupons, or tax deductions. Here are some institutions, apps, and brands accepting used items:
Furniture:
Clothes:
Books, Games, DVDs, CDs, and Electronics:
Ink Cartridge:
Related
You can make your own difference in the world when you reduce, reuse, and recycle every day. Read on to learn the different steps to take to help improve the sustainability of Mother Earth. What Is Reduce, Reuse, and Recycle? This is also called the waste hierarchy. It is an order of actions one must …
Curbside Recycling
You can also try curbside recycling. This a kind of waste management service provided in urban and suburban areas disposing of recyclable items in designated trash containers: recyclables and bio-degradables.
Recyclebank grants points for every item disposed of properly and placed in the correct waste container. Earned points can be used to redeem special deals and discounts at online and local stores.
Recyclebank's collection process involves community waste haulers. It grants points per area, and the points are divided among those participating in the recycling efforts.
This company also gives points to environment-saving efforts like opting for e-statements instead of postal mail, saving on home power, and supporting nature-friendly advocacy.
5. Invest in 'Green' Companies
Try sustainable investing to grow financial wealth.
Make use of a portion of your income to support businesses with Mother Nature-friendly commitments. Not only will you be supporting efforts to save the planet, but you'll also be saving for retirement.
Looking up terminologies like certified B companies, green bonds, and socially responsible stocks on the internet can get you started.
6. Make Money by Saving Energy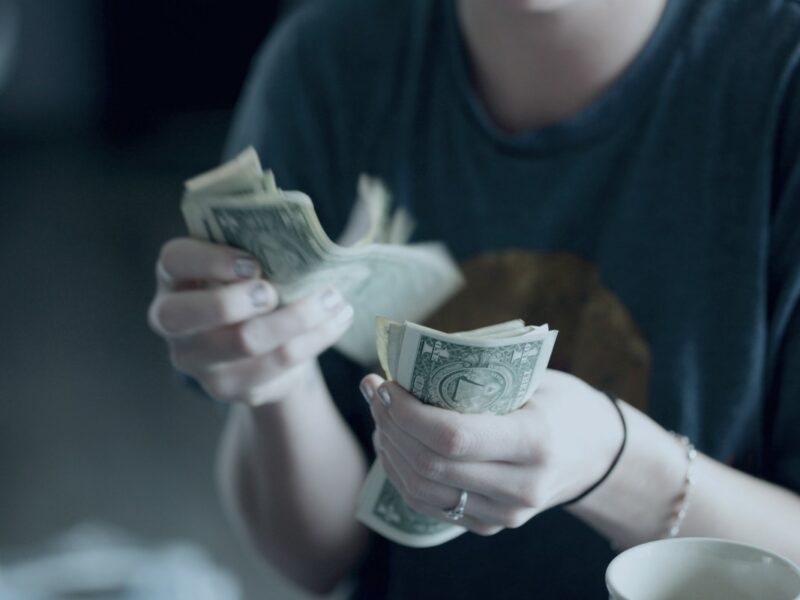 Here's one way to grow financial wealth which seems unreal but definitely true: you can get paid reducing your energy usage at home.
OhmConnect, Inc. pays its registrants to reduce power usage during peak hours. It is based on the amount paid to the registrant on the amount of energy saved during the agreed period of less usage.
This company opts to pay its registrants to reduce energy use instead of paying power plants to increase the supply energy for their respective customers.
All you have to do is register with OhmConnect, Inc. and connect your utilities to their platform.
Save energy consumption for an hour every day, and then get paid. Customers of SDG&E, SCE, and PG&E can register with OhmConnect, Inc.
7. Take Advantage of Energy Efficiency Tax Incentives
You can also practice sustainable money-making through local, state, and federal tax incentives. Here are some efforts you can research and try.
Some companies offer a federal tax credit to employees who opt to switch to electric cars.
Select companies offer employee benefits like deducting transportation credits from taxable income.
You can apply for tax deductions using the receipts from your clothing donations.
Individuals and businesses may get up to 30% tax credit from installing a solar power system. The amount will be calculated from the cost of installation.
Making money need not be tiring, too intellectual, or draining all the time. Simple green efforts and a few habit changes can bring you and your household extra income as well.
You May Also Like…