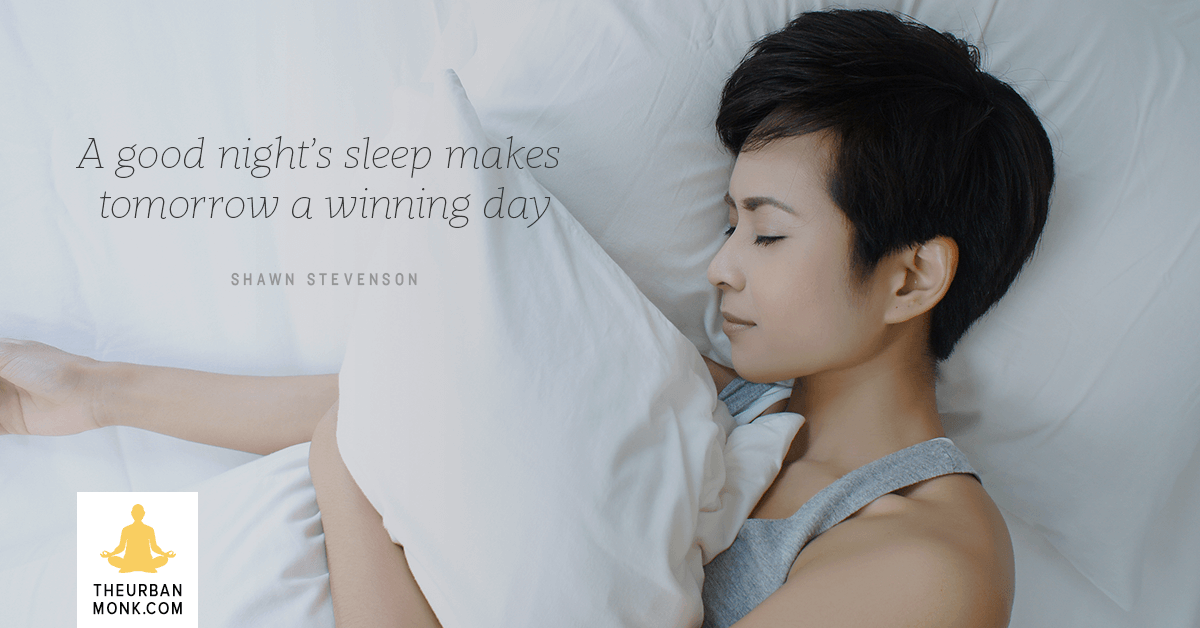 Sleep is the answer
Most of us are not getting the sleep we need and it's wreaking havoc on our lies. But I've got my good friend Shawn Stevenson on today who's the host of The Model Health show and author of a new book called Sleep Smarter. He's got some great solutions for sleep. Shawn says that a great night of sleep starts the moment that you wake up in the morning.
It boils down to the things that you spend your time doing during the day are what really sets the template for your cortisol rhythm and your circadian clock. Your circadian clock is the real deal. It's what sets up everything in your body. Bodies like balance and we start secreting certain hormones at certain times of the day. One of the best things you can do for yourself first thing in the morning is to move. Get some exercise in! And this doesn't mean you have to hit the gym. Just five minutes of good physical activity will help you sleep better at night. By getting that exercise in first thing, you're instantly kick that cortisol to where it needs to be so that it can start its process of declining through the day.
If you are having stress or physical pain in your life and not sleeping, that could be exasperating the problem. Bottom line, the body heals when it sleeps. If you aren't sleeping, you aren't healing.
Caffeine is the disruptor
Shawn says "We have to understand that caffeine is the most powerful accessible legal drug that we've got. Starbucks is the number one dealer. They're El Chapo out here." Most of us would panic if we had to take caffeine out of our daily routine. But here's the thing, caffeine has this ability to fit into the receptor sites for adenosine which is what our body is producing when we are physically tired but our brain doesn't know it so we keep on trucking along. And this means our bodies are out of whack and not getting the healing benefits of sleep but it's masked by the caffeine that tells us to keep going.
Great piece of advice- give yourself a caffeine curfew because it has a life of about eight hours. It lights up our nervous system. So if you are drinking a cup of coffee at 5pm, no wonder you aren't sleeping at night. So get your fix in the early part of the day so it has time to wear off before you hit the sack at night.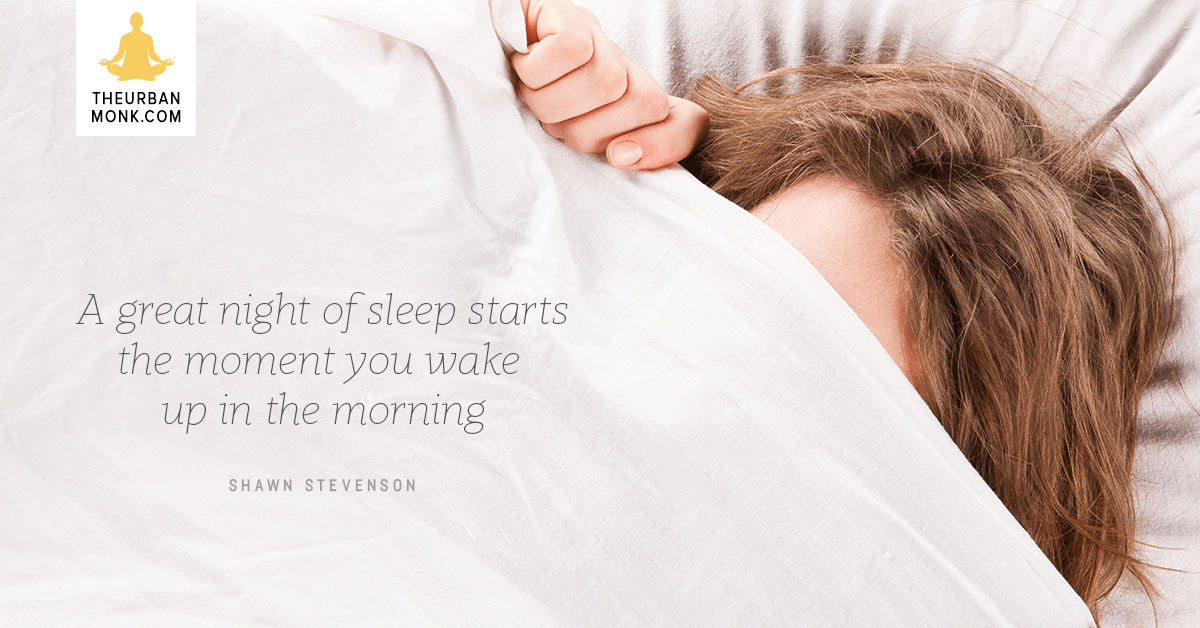 Sleep Debt
You can only go so long with robbing your body of sleep before bad health comes to collect. Shawn says "You've got to understand that we've got to stack the conditions in our favor to make this a part of our life because we all know this, sleep is a force multiplier." Sleep makes everything better and run smoother. We all know, when we are exhausted, everything makes us irritable. When we are sleep deprived, we aren't getting enough glucose in the brain. And we aren't getting that, we tend to make poor food choices and the cycle continues and ultimately, weight gain happens. But there's more on all of that when you check out the show which I highly recommend!
Original story with transcripts can be found at www.theurbanmonk.com