According to a study published in The Journal of the American Medical Association, nearly a third of the people that live in the U.S. believe that they have a food allergy. Yet, only 4% of teens/adults and 5% of children actually have food allergies.
Why do so many people have difficulty identifying food allergies?
Some researchers believe that "food allergy" is often misused because people are not fully aware of what the term actually means. And this results in their loose use of the term.
So what is a Food Allergy?
Food allergies involve two main features of the human immune response. One feature is the production of immunoglobulin E (IgE), which is an antibody that circulates through the blood. The second feature is the mast cell, which is a specific cell that is present in the body tissue. Mast cells are more common in areas that are prone to allergic reactions. We're talking about the nose, throat, lungs, skin and gastrointestinal tract.
In order for an allergic reaction to occur, a person who is predisposed to form IgE to foods must be exposed to a particular food trigger. When the trigger is digested, it signals certain cells to produce a large quantity of IgE. The IgE is then released and attached to the surface of the mast cells.
When the person proceeds to consume the "trigger" food, the allergic reaction prompt the IgE on the surface of the mast cells to release chemicals, such as histamine. The number of allergy symptoms depend on the location of the affected cells. For instance, if the mast cells release chemicals in the ears, nose and throat, a person may also feel an itching sensation in the mouth. On the other hand, if these chemicals are released into the gastrointestinal tract, the person may experience abdominal pain, vomiting, or diarrhea. Lastly, the chemical release by skin mast cells may lead to hives.
Food allergies put people at risk of experiencing Anaphylaxis – a potentially life threatening allergic reaction of which severity can intensify very quickly. Anaphylaxis is an allergic response that is identified by swelling, hives, lowered blood pressure and dilated blood vessels. If a severe attack is left untreated, a victim will go into shock. If and when anaphylactic shock isn't treated immediately, it could be fatal.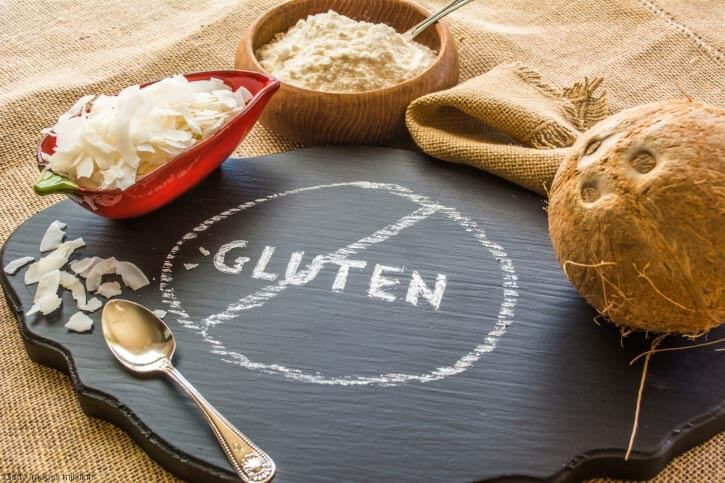 Foods that commonly cause anaphylaxis include:
Peanuts
Tree nuts
Shellfish
Fish
Cow's milk
Eggs
Wheat
Soy
What's a Food Sensitivity?
I'm sure it's happened at least once- someone comes to your house for dinner and claims that your cooking made them sick. They say they're allergic to an ingredient you used, but that can't be it. You saw them eat the exact same food just a week ago. What's happening here? Well, often times people have trouble distinguishing a food sensitivity from a food allergy. The individual may jump to conclusions too quickly.
"I am allergic to foods that upset my stomach."
But this isn't necessarily the case. A food allergy is a very particular immune system response, which involves IgE. This response can be potentially fatal and can be triggered by smelling, touching or ingesting a particlar food.
According to the Food Allergy and Anaphylaxis Network, about 30,000 Americans visit the emergency room due to severe allergic reactions to food and as many as 200 die every year from these attacks.
A lot of people assume that they are allergic to a specific food if they get a stomachache after eating it. What they don't know at that point in time is that a real food allergy is ALOT more severe than just a stomachache. There's more to this common misunderstanding. When someone claims that they're allergic to milk, but they can eat yoghurt without any problems, they're confusing food allergy and food sensitivity. If you're allergic to yoghurt, then you're also allergic to milk. Your food trigger is diary.
Put it this way- you can't eat cheese, feel sick from it, and blame it on food allergy, but then go out and eat ice cream and feel fine. If you are really allergic to a specific food, your immune system's response to the trigger will always be the same.
A portion of this article was contributed by Nicky Cuevas.
Sources:
http://www.webmd.com/allergies/features/food-allergy-myths