Sweat is a fascinating topic, though it doesn't always get glowing reviews. Say what you want about it, but without the ability to sweat (a condition known as anhidrosis, and to a lesser degree hypohidrosis), our bodies would overheat and suffer from heat-related complications like muscle cramps, hallucinations, impaired cognitive function, vomiting, and even death.
Sounds grim, doesn't it? Here's the story behind this vital bodily function — why it happens, how it works, and what to do when it gets out of control.
How and why we sweat
Humans sweat primarily to regulate body temperature. When our muscles warm up from physical activity or environmental factors, our eccrine sweat glands, found all over the body, secrete a watery sweat (containing small amounts of salts and other bodily compounds) that cools us down as it evaporates off the skin.
We also produce another kind of sweat through apocrine glands, found only in specific areas of the body (most notably the armpits and groin). These glands are sensitive to adrenaline, and secrete a mixture of oils and fluids when we're anxious, aroused, or in pain. This type of sweat is eventually responsible for stinky odors, as it gets broken down by various strains of skin bacteria.
Breaking a good sweat
While nobody likes sweating away behind a desk, it's hard to mind too much when you're having fun. Working up a good sweat, then, is a byproduct of working at healthy enjoyable activities that bring a wealth of other benefits too.
Exercise
When you work up a sweat through exercise, your system gets flooded with endorphins — natural chemicals produced by the central nervous system and the pituitary gland, known for triggering feelings of euphoria. In addition to this mood boosting effect, exercise also improves your overall fitness, blood circulation, cardio health and muscle tone. Some studies suggest aerobic exercise can even promote the growth of new brain cells.
Sauna
Whether through traditional dry sauna, mist sauna, or modern infrared sauna, heat therapy has long been associated with various health benefits, including reduced susceptibility to colds, relief from chronic pain, and alleviation of chronic fatigue syndrome symptoms. Though many of these claims still warrant further study, one thing you can count on is the relaxation factor, especially when it's cold outside. Just remember to rehydrate your body after a session in the hot box.
We really love learn more about them below: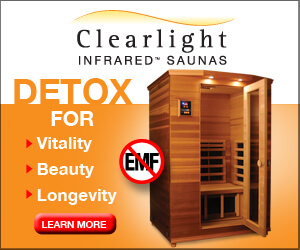 Active Play
For those who aren't on the fitness bandwagon, thinking in terms of "exercise" can be a huge demotivator. Here's where active play comes in. The aim isn't to work towards longer distances, heavier weights or more reps, but to have fun while moving your body. Activities like paintball, geocaching, flashlight tag, or even just dancing in your living room, are great ways improve coordination, aerobic fitness, core fitness, and work up that good sweat — all without thinking about it.
When sweat goes bad
Of course, you can get too much of a good thing. Sweat remaining on the skin for lengthy periods can lead to secondary complications, such as fungal infections, warts, boils, urticaria (hives) and a worsening of eczema symptoms.
These are just a few afflictions making life challenging for sufferers of hyperhidrosis, a condition in which the body produces sweat even in the absence of physical or psychological exertion. It affects an estimated 15.3 million people across the United States, with many going without an official diagnosis.
For excessive sweat, the American Academy of Dermatology recommends antiperspirant as a front-line remedy, along with frequent changes of clothing to help prevent unpleasant odours and reduce the likelihood of contracting a skin infection. Beyond this, more intense treatments are available in the form of anticholinergic tablets, injectable solutions, and electrical and microwave therapies. If you think you might suffer from hyperhidrosis, consult your doctor to discuss your options before investing in any health product or service.
References for this article: