What Exactly IS Leaky Gut?
Well, if there's one person who really knows what this is, it's Dr. Josh Axe who has just written a great book about this syndrome and intestinal permeability. Leaky gut is when you the gates of your intestines stay open when they should be closed. So things start passing into the bloodstream that should never pass in there like undigested food particles and proteins such as gluten and casein, toxins, certain types of pathogenic bacteria. These things leak into the bloodstream which causes your body to react with inflammation. And if this doesn't get treated and goes on for a long time – autoimmune disease can take over.
The misconception about leaky gut is that people think they have stool leakage- and that's not the case at all.
There are tests such the lactulose breath test as well as Zonulin tests that can indicate if you have leaky gut. Or there's also the organic acid test or a micronutrient test which looks for vitamin mineral deficiencies. If you have low levels of B12 or zinc or iron- these can be warning signs you have leaky gut and probably aren't digesting things properly.
Having Food Sensitivities
If you are not just getting fully charged after a meal and feel really lethargic, bloated or moody…these could be pretty specific signs that something is not working correctly in your digestive system and leaky Gut could be the culprit. Or if you are now suffering from weight gain or pain in your body, these could also be warning signs that something you're eating isn't agreeing with you. There are lots of food sensitivities out there and they way to help identify what could be causing you problems and pain. Dr. Axe says "I'd say once you eat really listen to your body for the next two to three hours after a meal and that's a big indicator."
And it doesn't have to be crazy expensive to find out if you actually have it. Dr. Axe says it doesn't have to be that hard "You can go to Great Plains Laboratory online and a test kit shipped to your house and a lot of it's either just a blood spot or urine analysis. You ship it back and you have your results in one to two weeks."
Probiotics from the Earth
Farmers market fruits and veggies tend to have SBO's- Soil Based Organisms on them- the little specs of dirt that you can't really wash off. These are good for you! They are natures probiotics that can help your digestive system break down food easier. We need a little dirt in our diet- it's good for you. Dr Axe says talked about a a tribe called the Yanomami tribe who were found to have the healthiest and most diverse gut bacteria in the entire world- and one of these reasons was because they ate a little bit of dirt just because they didn't scrub and rinse all the food they had. Not exactly the way most of us grew up but it does prove to be interesting for sure!
With all of the antibacterial things today where people think they are doing the right thing not letting all of the germs in- what is happening is that the good microbes are getting blocked out and so is the good bacteria in our gut.
Micro Exposures and Natural Immunization
Who knew that having pets in your house actually decreased your kids chance of getting asthma by up to 52%! All the pollen and microbes in their fur helps strengthen your immune system. And consuming raw local honey is also a good way to get over 200 local microbes. When people tend to get allergies a lot of times they'll start consuming honey once they get the allergy. We need these microbes in our system to help our body have stronger defenses. Get out there and play in the dirt- walk barefoot or garden. Swim in the ocean. And Dr Axe says the best way to consume the microbes to strengthen our gut is to eat from the Farmers Market. If you are buying the shiny carrots that have chemical processes on them- it's probably hurting your gut far more than it's helping you.
Steps to Repair that leaky gut and Stay Healthy
Dr. Axe has some really helpful tips that can get our digestive system working for us and not against us. And it's not all just the foods that we are eating. He reminds us that 70% or more of your immune system is located in your gut. So- in order to keep it working properly- he says to avoid taking antibiotics because they are gut bombs and suggests taking herbs such as pau d'arco or oregano or grape seed extract and take probiotics at the same time instead. Make sure your personal care products don't contain chemicals. Replace Household cleaners with ones that are essential oil based and not all those harsh chemicals.
The other important thing you can be doing is watching what foods you put in your mouth. For instance, stay away from foods that cause intestinal inflammation like Sugar. And Dr. Axe suggests staying away from processed sugar, the hydrogenated oils and vegetable oils. And he says that going gluten free is really great for you if you're going to consume grains that consume ancient grains that have been germinated, sprouted or lacto fermented because it's going to be much easier on your body.
But the number one thing that he suggests we consume is BONE BROTH. This can heal leaky gut and he believes it is the missing protein or contains the missing amino acids that we have.
Dr. Ash has some really good tips and recipes for curing leaky gut and getting our bodies on a spiritual path to having healthy emotions. Check out his awesome book "Eat Dirt" by Dr. Josh Axe.
Interview notes from the show:
Pedram:
Hey, welcome back to the Health Bridge. Dr. Pedram Shojai here with Dr. Josh Axe who I've known for years, and he's been on the cutting edge of a lot of things. His latest book, awesome, great title called "Eat Dirt". It is talking about intestinal permeability and the microbiome and leaky gut syndrome and the kinds of things that we've circled around in the show here. He has a really comprehensive book on the subject, and it's a fascinating read and it's a good read. Dr. Axe, welcome to the show.
Dr. Axe:
Hey, Pedram. Thanks for having me. Excited to be here.
Pedram:
Yeah, it's always great, man. You're in Nashville and we were just talking off line about how you've slowed down your travel a little bit. You and I, health guys, traveling more than we should. Sometimes it gets a little out of hand and we get ahead of ourselves. We're not immune to anything either. I just recently had some of that where I pulled off gluten and dairy and I was feeling pretty good. Then I had a little bit of gluten and it was just like [inaudible 00:01:04], right?
Dr. Axe:
Yeah.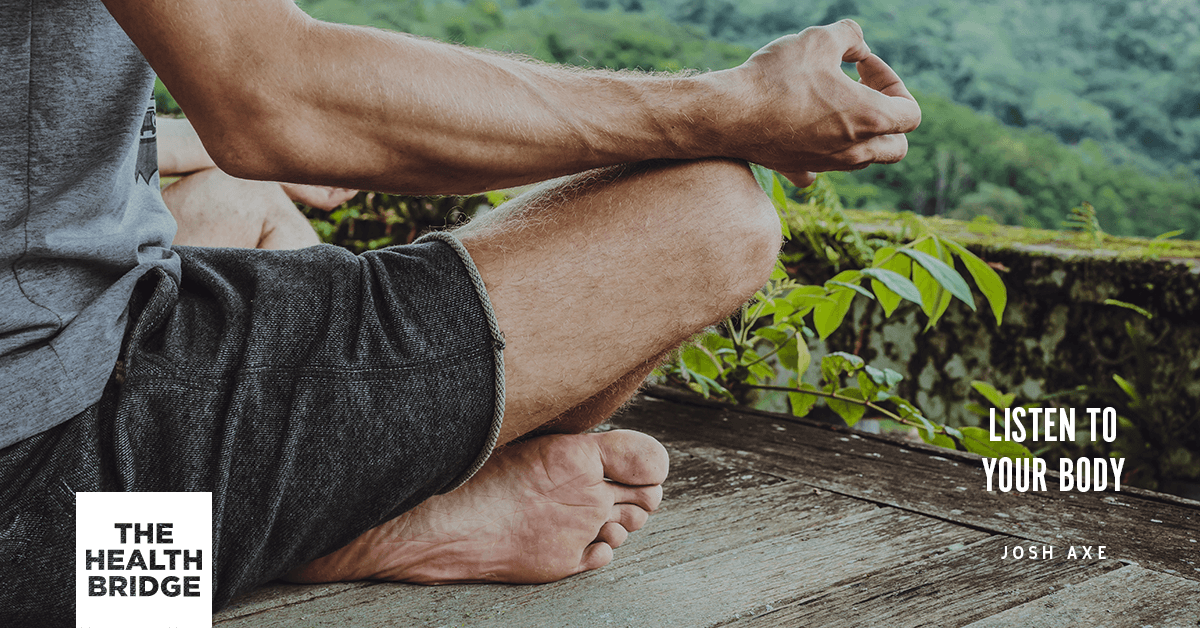 Pedram:
Just your body reminds you like, "Hey, dude, I should know."
Dr. Axe:
Yeah. A similar thing, I know that for me I practice what I preach. I eat really healthy, I work out all the time, but we still have our own problems and a lot of what I teach is through personal experience. Even I tell a story in the book about my mom and how sick she was with leaky gut and cancer and a number of things and how she got well with the principles I teach in the book.
Even myself, I actually struggled with leaky gut as a doctor. In fact coming out of school I lived in a moldy home down in Naples, Florida when I was doing an internship before I went into my own clinical practice, and started developing all of these different health issues including leaky gut and a lot of other health issues. Really, a lot of the book is about how I recovered myself even when I was a doctor. It's always hard when you're a physician and you're trying to teach patients about something you're struggling with yourself. At the same time, that's really what I feel like has made me more of an expert in digestive health is because I had to overcome it myself, and then have used that over the years to help patients do the same.
Pedram:
Yeah. It's the easiest way to learn, is having to workshop it in your own life. It's not always the funnest way to learn. Let's just define this for people who don't know what leaky gut is. Just what is leaky gut, and how are we looking at this?
Dr. Axe:
Sure. Leaky gut is what I believe that Hippocrates was referring to over 2,000 years ago when he says, "All disease begins in the gut." Leaky gut is when you get, essentially, gates of your intestines stay open when they should be closed. Another analogy people like to use is essentially like your gut is a net. It's, essentially, your gut lining is a barrier in between your intestines and your bloodstream. What happens is you have little small holes in your net that allow certain things to pass through into the blood stream that are smaller.
What happens in leaky gut, those small holes become larger, essentially you get a tear in the net. Things start passing into the bloodstream that should never pass in there, undigested food particles and proteins such as gluten and casein, toxins, certain types of pathogenic bacteria. These thing leak into the bloodstream and your body then says, "Hey, these shouldn't be here," sets off an immune response causing inflammation. If that continues to happen over time that's where something like leaky gut can even lead to autoimmune disease where your body starts attacking its own tissues to where, let's say, your certain thyroid tissue or joint tissue starts looking like the gluten it's attacking all the time.
Essentially, leaky gut is inflammation of our intestines that causes these holes. What it can lead to is a number of health conditions based on where people are susceptible. It can lead to things like arthritis. It can lead to food sensitivities, mal-absorption so people aren't digesting foods properly, thyroid conditions. It can really lead to a number of health problems.

Pedram:
Yeah. We're seeing those all over the place. How hard is it to get this diagnosed? Can you detect it yourself? How do you know you have leaky gut?
Dr. Axe:
I think for most people, Pedram, they can simply look at their own symptoms and realize that they have a leaky gut, and I'll talk about a few of those, but there are tests as well. I think if somebody has multiple food sensitivities that's a definite warning sign, all the conditions I mentioned before such as Hashimoto's thyroiditis, arthritis. If you have a autoimmune disease I think it's an absolute you have leaky gut. If you've got bloating and gas and digestive symptoms, that is, inflammatory bowel disease is a very severe form or later form of if you have intestinal inflammation a lot over time. I think with symptoms, those are some of the big ones.
Then there are tests such the lactulose breath test as well as Zonulin tests. Those are absolute indicators that you have leaky gut, but then some other things can tell you as well oftentimes. If you get a what's called an organic acid test or a micronutrient test testing for vitamin mineral deficiencies. If you have low levels of B12 or zinc or iron those are typical warning signs you have leaky gut if you have that mal-absorption or aren't digesting properly.
If you get a stool test and you see that you've got disbiosis or imbalanced, too much bad bacteria and not enough good that's another warning sign. Then food sensitivities, again, if there are a lot of food sensitivities someone is having all the time, your body is constantly reacting, I really think all of those are warning signs that people have leaky gut. The absolute test to know for sure, medical test, is a lactulose breath test and a Zonulin test.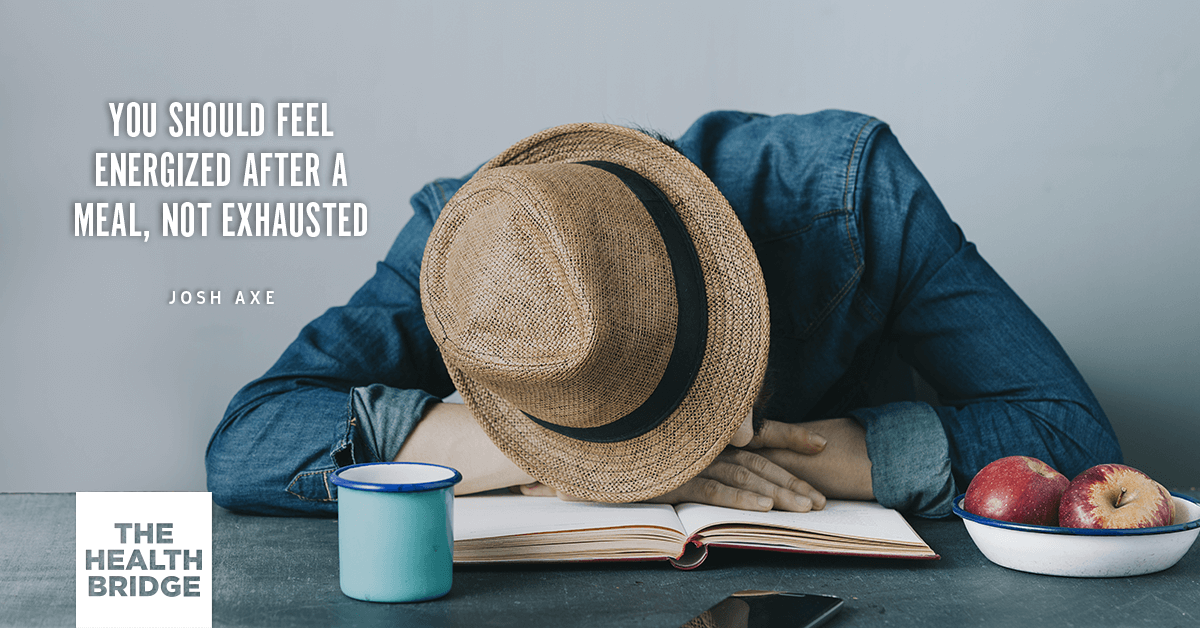 Pedram:
A lot of people who we talk about food sensitivities they go, "I don't know. I don't have that, but I get exhausted after meals. I get moody after meals. I get brain fog after meals." Let's look at the gamut of this in terms of where people are at on this continuum of leaky gut because anything other than feeling charged after a meal probably means that there's something not necessarily working there.
Dr. Axe:
Yeah, I'll say this. I think for a lot of people that actually even mentioning a leaky gut, leaky gut it's almost an unfortunate name because people hear that and they tend to think, "Leaky gut, that sound like maybe a really severe form of a lose stool," or something like that. When people first hear that I think they would tend to say, "I definitely don't have that." The truth is somebody can have leaky gut and have really no digestive symptoms.
Jumping back to your question about food sensitivities or someone saying, "I don't have a food intolerance or I don't have leaky gut or anything like that." I think you're right, is that we tend to just say today that we don't have that or we doubt it. You really don't know until you have a test. An IGG test is a very easy test to do to find out if you have it. I think, ultimately, you can know a lot of this without ever getting a blood or saliva or a urine test. You can know by how you feel. That is the ultimate indicator in many cases.
Listen, if you're not feeling great. If you suffer from fatigue or weight gain or pain in your body, any of those things, those are warning signs that something you're eating isn't agreeing with you. There are lots of food sensitivities out there, but I'd say once you eat really listen to your body for the next two to three hours after a meal and that's a big indicator. For some people some reactions can happen much later. They can happen a day later. Really, again, listen to your body. A lot of people feel bloated, a lot of people have digestive distress about two hours after a meal. Really paying attention to your body, listening to your body to see how different things are affecting you, it's a good thing to do.
If not, again, you can do an IGG test. It's pretty inexpensive and you can go to a holistic doctor in your area or you can order it online. That's one of the crazy things, Pedram. You can go to Great Plains Laboratory online, and you can get a test kit shipped to your house and a lot of it's either just a blood spot or urine analysis. You ship it back and you have your results in one to two weeks. Again, there's some pretty easy ways to tell.
Pedram:
We go through all this effort and we find out that, low and behold, we do have this thing called leaky gut, which is a terrible name, by the way. I agree with you. Then the title of your book is "Eat Dirt". What do we do about this? Are we literally eating dirt? How do we, then, start to resolve this complex condition that's leading to all this malaise?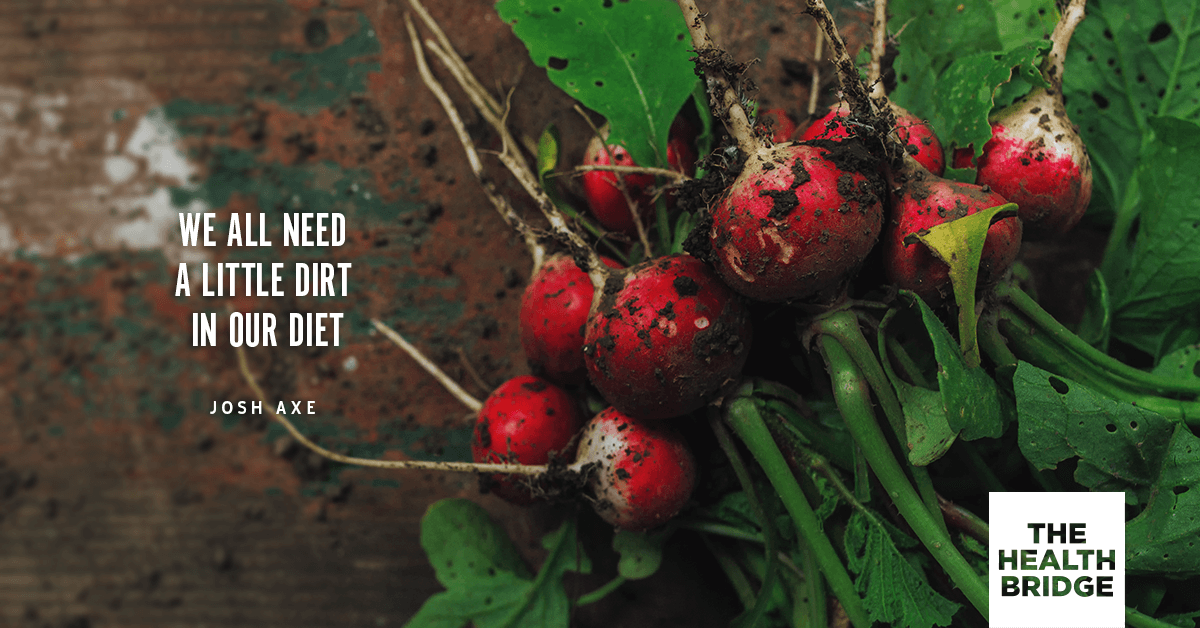 Dr. Axe:
Sure. I think that my book in terms of the title serves several benefits. One, it's true that I do in ways teach people to eat dirt, but I'm not telling everyone here who's watching they should go out in their back yard with a shovel and literally just eat clumps of dirt. It really has more to do with our lifestyle and what we're doing on a daily basis and I use different examples of eating dirt.
I was reading, actually, a study online and they were talking about how when you go and buy carrots at your farmer's market and even after you wash them off you'll notice that it's not this glistening orange, carrots are. There are still these little brown specks embedded in the carrot. Those are called SBOs or soil-based organisms and they're probiotics from the Earth. They don't live in your system but they pass through your system and they serve a purpose of killing off pathogenic bacteria. They've been shown to help create different vitamins and minerals in your body, so there's a lot of benefits of these SBOs as well as breaking down the food you're eating.
There was a study that found that these soil-based organisms actually helped you breakdown and digest polysaccharides and starches in your food. There was another great study out of Japan and they found that people in Japan digest seaweed better than people do in the Americas. They said it was because they were consistently eating it on a daily basis. Some of those microbes took residence in their gut so anytime they ate seaweed their body was better prepared. In fact, the scientist, the leading researcher said that their body was equipped with better utensils in the future to actually breakdown and actually digest seaweed.
The truth is this is why eating local is so great. When you're eating local, whether it be seaweed if you live in Japan from your local region, or the foods that are growing in soil near you, you've been exposed to microbes from that region that actually can help you breakdown those foods. Specifically in Eat Dirt one of the stories that I tell is I walk in a kitchen, I was visiting my parents down in Florida, and my mom, did this as a kid, would get potatoes and carrots and we would scrub them with a scratch pad until there was no skin on them. They had to be totally clean. My mom was doing the same thing and I said, "Mom, just stop. Just eat some dirt." I said, "It's good for you." I said, "You need a little dirt in your diet." Again, from the research is showing that it's beneficial.
There's some research done a tribe called the Yanomami tribe. This tribe was found to have the healthiest and most diverse gut bacteria in the entire world. They found on a regular basis they were eating things like crickets. They ate venison. They ate fish, they ate a lot of vegetables and plantains and things like that. Also, they said they believe that they have the highest level of gut bacteria in part they would notice they ate a little bit of dirt just because they didn't scrub and rinse all the food they had.
One of the other things here in Eat Dirt I really get into is talking about the age of antibiotics we live in and really how we've sort of toasted our gut bacteria and the side effects because we've become a society that's really too clean. Not to say, proper sanitation has saved millions and millions of lives, but we've actually taken, in ways, sanitation too far in the other direction with all of these different antibacterial things today which actually harm and destroy a lot of the good microbes and bacteria in our gut.
Pedram:
In the old days, like Jesus was born in a manger kind of thing. We had a lot more exposure to bacteria. I've got two dogs at home. My kids are constantly being bombarded by dirt from the outside. I think that there's something to differentiate. For me our rule at the house is if you're going to go in the front yard where there's streets and cars and care tires you got to wear shoes. I don't like my kids touching anything. Back yard, no holds barred because we have our own garden, we have our own soil and so petroleum based dirt isn't the same as bacteria and soil that comes from the good healthy bacteria around. Getting that kind of exposure actually is turning out to be better for our kids. It's better for our health.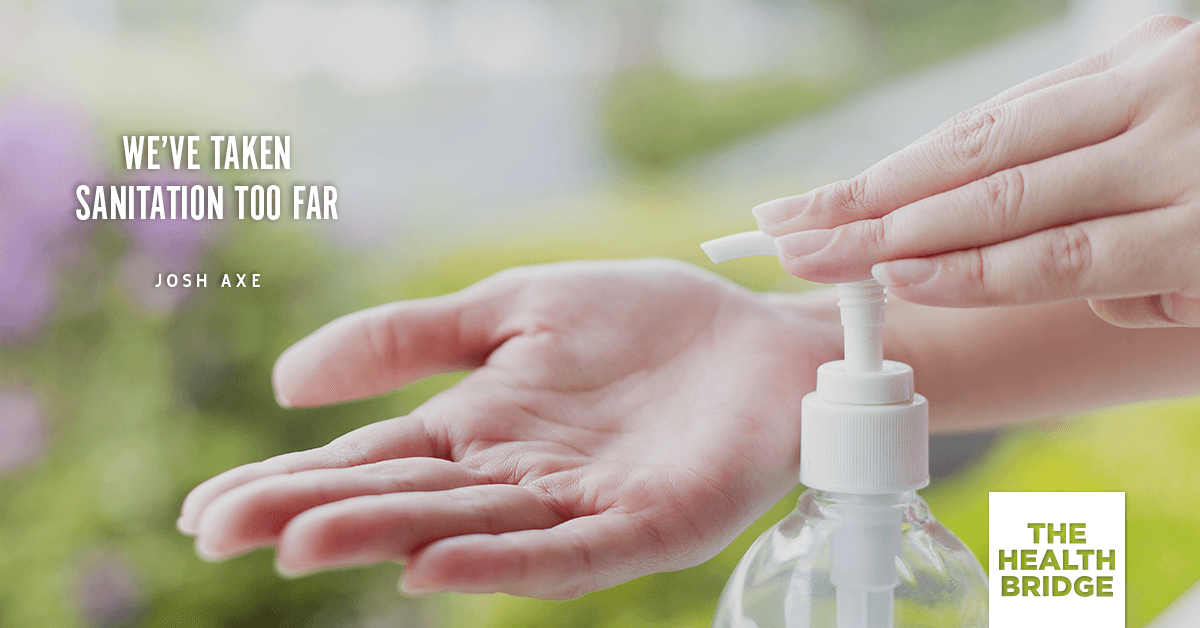 Dr. Axe:
Yeah, it's a great point and these are a few things I touch on in the book. There are some great studies showing that children that live on farms have more robust immune systems. There's a great study on pets, in fact they found that children who had dogs had a 52% less incidences of asthma and allergies than kids that don't have pets and cats, 48% less. If you have just pets in your house it actually strengthens your immune system and they found that it was because that sort of pollen and those microbes that are on your dog, in their fur that when you're hugging them, when you're petting them you're getting those more what are called micro exposures. In the book, I refer to them as both micro exposures and natural immunization.
Today when people hear words like vaccine and immunization it brings up a big debate. What's not really talked about often times is we have these unnatural immunizations that are given today, but a lot of people don't talk about the benefits of natural immunizations today. In a way, having a dog is a natural immunization. In fact, eating raw, local honey is a natural immunization. I had wondered about that when I first heard that and went and did research and started finding that within raw local honey there are over 200 local microbes.
When people tend to get allergies a lot of times they'll start consuming honey once they get the allergy. In truth, the benefit comes from consuming a teaspoon, and it doesn't have to be just raw honey. There are other local things you can do. Using that as the example, if you're dong a teaspoon or so of raw local honey that's loaded with pollen from your local area everyday your body is building up this natural immunity and tolerance and some of them residing in your body. Then in the spring and fall when that onslaught of pollen comes on your body is used to it, it's immune to it, kind of like, and I'm a big fan of the Princess Bride, when the Sicilian and the main character immunizes themselves.
I'll give you another example of this. My in-laws just went on their 30th wedding anniversary to Cancun and they did not drink any of the water there because they would have gotten sick. All the locals there were drinking water. They were totally fine with the water. That's because they've built up an immunization. They've built up a tolerance to those bacteria or those microbes in their area. Again, a lot of us just have not built up our systems with a good micro exposure.
Here are the ways I recommend that people get some micro exposure. I'll touch on a few and there are a lot more in the book. One of the big ones is, again, having a pet. Another one is just getting outside. I love what you said with your kids, just outdoors walking barefoot. Many people refer to it as earthing or grounding. Then gardening would be another one, just getting your hands and feet in the Earth and dirt are great exposures. Swimming in the ocean or a natural spring-fed lake, in fact, the largest body of viruses in the entire world, good viruses, they're actually called bacteria phages are located in the ocean. In fact, many people think the ocean is healing because of the salt water, and it is, but it's not just the salt. It's actually a lot of the microbes in there can benefit your health as well. Again, those are just some of them.
Then, of course, eating food from your local farmer's market. Rather than buying those baby carrots that have been peeled and sprayed with that chlorinated solution to where they're shinning and glistening and, actually, may, in fact, damage some bacteria in your gut, doing some of those carrots that still have those brown specks on them, eating those. That's all nourishing these microbes in your gut. Those are some of the ways that I teach people how to eat dirt.
Pedram:
Amazing. How do we offset the influences of the bad stuff? We have triclosan, we have antibacterial everything out there. I'd say a good percentage of our food now is also laden with antibiotics. How do you offset the damage? If you're doing all this good stuff on the front end you still have to have some sort of defense, right?
Dr. Axe:
Yeah, absolutely. I would say there's really two key points here. One thing is start to avoid all of these really strong antimicrobials. When you're doing the triclosan, the hand sanitizer, some of the hand soaps and things like that. If you look at studies, hot water kills off 99.99% of even pathogenic bacteria. Really, if you're just doing hot water that's typically all you need, or do something more gentle.
I'm actually a huge fan of essential oils. I love using those. My wife is always carrying just a little bit of lavender in her purse. A lot of times she'll also carry some just tea tree oil. Tea tree oil with some water, if you're traveling that's what my wife and I do if we go and use a public restroom. I don't teach people to never wash their hands. I teach people to not use the chemicals that are going to cause more problems. We use some hot water and just a drop of tea tree oil, rub that on our hands, and that's a natural replacement. I'd say number one, start switching off of a lot of those chemicals and those antibiotics that can be more harsh on your body and your digestive system.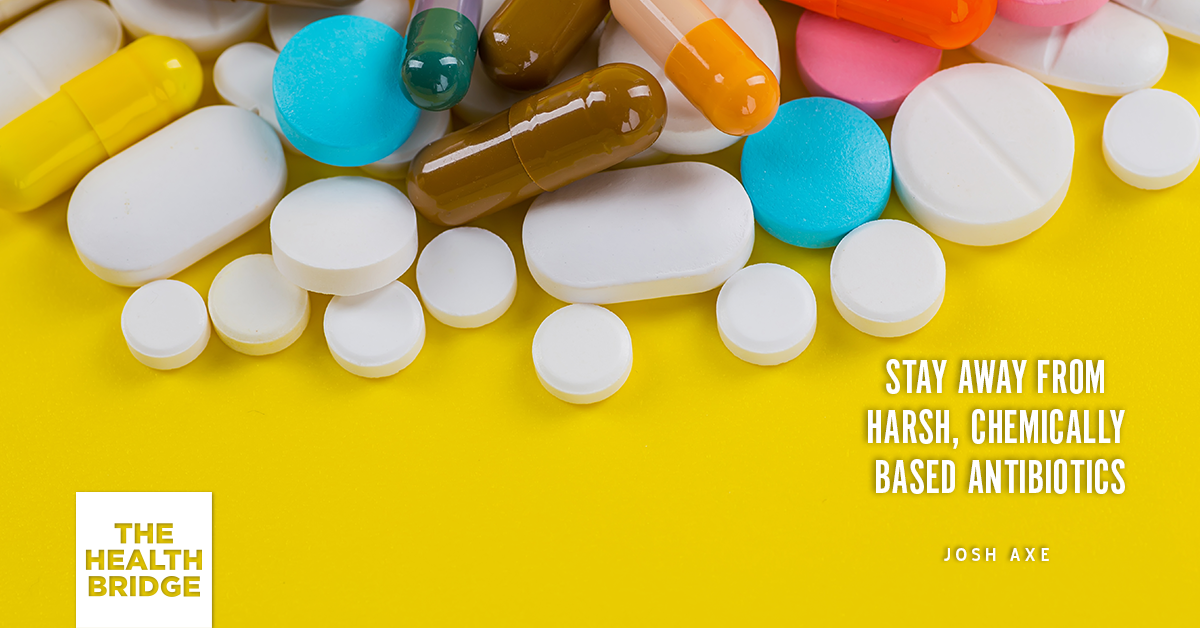 The second thing would be really build up these microbes. Number one is with the environmental and soil-based organisms that we talked about. At an earlier age in life, and again this doesn't apply to most people who are listening right now, but they're even finding, obviously, being born naturally rather than c-section or through a vaginal birth is most beneficial. Even if not there are doctors now that are recommending that doctors go or you as a parent take those vaginal secretions in a cloth and actually wiping those on the baby so they actually get those exposure early-on. Breast milk, breast-fed babies really helps educate their immune system. If you're a mom who can't breast feed you can actually buy breast milk online or from somebody. It's an investment, but these are just some things to think about.
Then, in general, for the average person it's getting more of these microbes or probiotics on a daily basis. Considering if you do well with dairy doing a goat's milk kefir or a yogurt can be great. Fermented vegetables such as sauerkraut and kimchee. Doing things like kombucha, fermented Japanese food such as miso is fantastic. There's a lot of different ways of really getting more of these probiotics in your diet.
Then in supplement form, look for a supplement that contains both those soil-based organisms as well as food-based probiotics like lactobacillus plantarum is a great one. It's the main probiotic found in things like sauerkraut. I'd say taking a good probiotic supplement, getting probiotics in foods on a daily basis and then really avoiding those harsh, chemically-based antibiotics are some keys.
Pedram:
You've laid out a five-step program to actually repair leaky gut in your book. I'd love for you to walk us through that.
Dr. Axe:
Yeah, sure. I think number one really comes down to avoiding, as I said, the antibiotics. Pedram, I was reading a study published in the Journal of The American Medical Association, and I don't think a lot of people realize how harsh and strong prescription antibiotics are today and a lot of the medications we're taking. The study actually found that those who take one round of antibiotics in a year it increases the risk of cancer by 50%. I don't say that to scare people. It's just to say, "Well, how could that happen?" How could taking an antibiotic increase your risk of cancer?
We've got to remember, 70% or more of your immune system is located in your gut. Really, our gut has to be healthy, robust, working properly. Part of your immunity is the good guys, those probiotics that line your gut. Again, I think these harsh antibiotics, in the book I talk about gut grenades, and I actually refer to antibiotics as the a-bomb such as atomic bomb because it is that damaging to gut bacteria. In clinical practice over the years I took care of so many kids that came in and they had multiple food sensitivities, learning disorders, a number of issues. The parents would say a big part of it started when their kids took prescription antibiotics for a common ear infection or a cold.
Antibiotics and staying away from those are a big no-no. Replace them. If you need to do something that's antimicrobial do something like an herb, an herbal compound such as pau d'arco or oregano or grape seed extract and take probiotics at the same time. Do that as a combo, that's a better option. Then also staying away from these other antibiotics. You already mentioned this earlier, it was a fantastic point, with the hand sanitizers and chemicals there.
Personal care products, so many of the personal care products that men and women are using on a daily basis contain chemicals. The other thing would be the water we're drinking on a daily basis. Tap water contains fluoride and chlorine and fluoride has proven to be an antibiotic killer. Step one would be start removing some of these chemicals. Household cleaners is another one, replace those with things that are essential oil based. Things like that, I would say is step number one.
Step number two diet-wise is remove those foods we talked about, but especially foods that are going to cause intestinal inflammation. One is sugar. Sugar will feed yeast. By the way, I'm not a person that necessarily says, "Zero sugar. All sugar is evil." I think sugar in the right context is healthy, such a little bit of sugar that's in blueberries or carrots or that type of thing. Most of us are getting way too much. The issue that we run into with our bodies is even if you've got a healthy system, if you're doing too much sugar it overfeeds certain microbes such as yeast. You start to get yeast overgrowth, candida overgrowth in the body. They prefer sugar where other types of microorganisms may prefer something like a soluble fiber that's found in something like a chia seed or certain vegetables and things like that.
Again, diet-wise, I'd say stay away from processed sugar. Stay way from the hydrogenated oils. Also, stay away from all of these vegetable oils. A lot of times people are going out and buying healthy chips today that where we're using sunflower and safflower oil. Most of those have been deep fried or heated to the point where these omega-6 fats now, it's very high in omega-6, they're very rancid. Even things labelled health food today often times with all the sunflower oil aren't necessarily good for us either. Also trying to go gluten-free, if you're going to consume grains consume ancient grains that have been germinated, sprouted or lacto-fermented. It's going to be much easier on your body.
Then from a food standpoint, the best foods for supporting and healing leaky gut include, number one, is bone broth. I know it's probably been over-said at this point. I know we hear about bone broth all the time but I want to give you a few facts about bone broth that you may not have know or thought about. I really believe bone broth is what I call the missing protein or contains the missing amino acids that we have. If you think about this with athletes, now, in Chinese medicine it's very prevalent that eating a tissue of a certain animal supports that tissue in your body. For instance, in Chinese medicine if somebody is having liver issues they actually recommend that they eat liver. If somebody is having a joint or ligament issues they'll recommend that they eat those tissues.
For most of us today we eat a lot of meat. We eat chicken, we eat beef. We're getting a lot of these types of proteins. Well, how many people today get muscle tears? It's very rare, isn't it? Most people aren't getting muscular tears. How many people today, though, are having joint and ligament issues? Issues with their tendons, issues with their ligaments? Think about professional athletes. Here and there someone will pull a hamstring but for the most part we're getting a lot of joint and ligament issues and that's because we have all of these proteins because we over consume meat all the time versus broth or bone broth. That's where you're actually getting the amino acids and minerals and other nutrients that are found in the ligaments and tendons and bones.
Bone broth is very high in collagen. We're very low in type one, type two, type three collagen. Type one and three collagen support healthy skin, hair and nails. Type two collagen supports your gut tissue and your joints. Also, bone broth is loaded with glucosamine and chondroitin hyaluronic acid. In fact, we recently tested some bone broth. In fact, it had shocking amounts of glucosamine and chondroitin, higher than most supplements that you take today, and so these healthy tissues and ligaments.
Also, bone broth is really high in potassium. Most of us need more potassium and selenium is another one bone broth is high in. All of these are are things. Actually, calcium and magnesium, so many women today having issues with their bones later on in life. Again, bone broth is the most healing for the gut because it contains the amino acids, proline and glutamine as well and also it contains glycine which supports liver detox. Again, long story short, number one healing food when it comes to leaky gut is going to be bone broth.
Number two is going to be fermented vegetables, things like sauerkraut and kimchee. Those really not only help probiotics directly because they contain probiotics, they also help your stomach get to the right Ph so you can better breakdown and digest other foods including proteins. Number three would wild-caught fish like salmon, foods high in omega-3 fatty acids like EPEADHA, getting more omega-3s from salmon, wild-caught fish, flax seeds, chia seeds, walnuts are fantastic.
Number four food would be other probiotic-rich foods such as kefir, like goat's milk kefir or coconut kefir. Other foods like that are fantastic. Number five would be antioxidant-rich fruits. In fact, there's studies showing that resveratrol and flavonoids and different antioxidants found in things like blueberries actually help support the growth of probiotics in your gut as well, and they're full of good fiber. Again, berries would be then next on a list there as well as other fruits. Again, those are the best foods.
The number four step would be, I really would recommend people consider certain supplements. In terms of supplements I believe that doing a bone broth protein power or a collagen power can be very beneficial for the gut lining. Again, I think probiotics, finding a probiotic that has probably over 50 billion units. One that has organic ingredients, one that's high in both soil-based and food-based probiotics. Number three would be if you already have major digestive issues, digestive enzymes can be very helpful for some people as you're initially overcoming leaky gut syndrome. Then, actually, frankincense contains boswellia, can be very beneficial. Then there's L-glutamine powder, L-glutamine can be good.
Last but not least, lifestyle. One of the things that I've really committed to the past three years has been learning Chinese medicine. This is really a huge thing as well even earlier on that helped my own recovery from gut issues and teaching others. I could talk about this for a long time. I'll keep it short, but our emotions are tied to the specific organ dysfunctions we experience. I'll give you an example. In Chinese medicine there's something called five elements of Chinese medicine.
When you look at something like liver issues in Chinese medicine and you can actually be a liver type or what's called a wood element type. If you are a person that the emotions you experience when you come into confrontation tend to be impatience, frustration and anger, those three emotions all cause liver and gallbladder toxicity, so it causes stress on those organs in your body. Think about how true that is. If you have somebody that's an angry drunk. We know that alcohol affects the liver. Vice versa, if alcohol, drinking too much, can cause anger over time, too much anger over time can cause liver issues.
They believe a similar thing with many other issues in the body. Sometimes if somebody gets frightened to where they are totally scared they'll pee themselves. Why is that? If you've experienced fear on a regular basis it's very hard on your bladder, your kidneys and your adrenal glands. Think about a bear chasing you. They talk about your fight or flight response and adrenal fatigue. Those emotions of fear, essentially, and what we label as fear might be your fear of financial or a fear of someone leaving you. All of those things we can have fear from, that affects your adrenal glands.
Again, I could go on and on in terms of many of these other things. In fact, if you experience a lot of grief or depression, if you've lost a loved one or been through a divorce or you've had an emotional traumatic experience that tends to actually effect the lungs and the colon which are the chief areas of your immune system. One of the things I teach in my book as well are the five gut types. This is based off of Chinese medicine and my own clinical experience and really going through lifestyle because everybody, Pedram, you hear the same thing. It's everybody wants the pill. Everybody wants, "What's the supplement I can take for leaky gut?"
Supplements can support your body, but taking care of diet and emotions. Emotions are 50% of it. Really experiencing healthy emotions, I think, are really important. Just a few tips there in terms of lifestyle. I teach people to do a spiritual triathlon everyday. That's where you spend the first five minutes in the morning just practicing gratefulness, saying everything you're grateful for, getting your mind right. Number two, spending some time reading something spiritual, whether it's a personal growth book or a Bible or a devotional, whatever it is, whatever spiritual trend you follow, something like that. Then the last five minutes in meditation or prayer. A spiritual triathlon is something I practice and I teach in the book.
I also teach how to take a healing bath. That's with 20 drops of lavender oil and some Epson's salts helps in healing the body. I've got a lot of other tips there in the book as well. Again, I think lifestyle, getting proper sleep and practicing proper emotional healing is really crucial for healing leaky gut as well.
Pedram:
I love that. We're running out of time and I want to make sure we talk about this because one of the things that I really like about what you're doing is you're also including recipes. I think it's really easy to say, "Okay, do this," and then not actually leave tangible examples of what to do and how to piece this food together because there's also a million and one things that have breached the city walls and are inside the house already from the cosmetic items to the household cleaning items and all these other things that are impacting all of the stuff that we're talking about. You have a pretty comprehensive list of what to look for and then what to put into your food. I'd love to just talk about that for a moment.
Dr. Axe:
Yeah. I'll talk about recipes a little bit and maybe practically some things you can do for breakfast, lunch and dinner. A lot of times people talk about smoothies for breakfast and I really think it's a great thing to do in the morning for breakfast. Let me touch on the five food groups you should eat and the ones to stay from. I mentioned this earlier, but, again, number one is vegetables, especially cooked vegetables. You don't actually want to do much raw vegetables with leaky gut. You want to do a lot of cooked vegetables because they're easier to digest.
Number two is fruits, specifically berries. Also, actually, kiwi and some tropical fruits are good because they contain certain enzymes that support digestion. Number three would be wild-caught meat such as wild-caught fish, grass-fed beef, organic chicken and turkey. Number three is going to be probiotic-rich foods, especially things like kefir. Number five is going to be sprouted seeds or sprouted lacto-fermented ancient grains. Typically, I don't recommend grains on stage one. I don't think grains are villainous like everyone else. I think that 98% of grains are because of what we've done to them, but if they're prepared properly they can have tremendous benefits. Those are really the five food groups you want to stick with. Everything else, just don't eat it.
For breakfast doing a berry smoothie, blueberries one cup. Doing a tablespoon or two of flax or chia seeds. Doing some coconut milk and then adding in either collagen protein or bone broth protein. Adding those into a smoothie and you could do some herbs like a little bit of cinnamon or ginger, some stevia if you want to use a sweetener or a little bit of raw local honey. Doing a super food smoothie for breakfast if fantastic.
Then the ideal meal to heal your gut is doing a bone broth soup in your crock pot. You can either buy bone broth in liquid form or make it yourself. It's really easy. It takes water and chicken bones and beef bones or chicken tissue. You make it for 24-48 hours, just simmer it, and then you've got your broth. Then adding in a lot of veggies there, carrots, celery, onions. A bone broth soup, if someone said to me, "Doctor Axe, I want to heal leaky gut quickly. What do I do?" Pretty much what you do is you eat bone broth soup for every meal, or a smoothie and then for lunch and dinner do bone broth soup for those two meals and that really is the fastest way. In Chinese medicine they actually call it the one pot.
In Chinese medicine they teach you about food combining, but they say when you cook all of these foods together in a crock pot for, let's say, 10 to `12 hours those foods actually become one and it's easier for your digestive track because they've been cooked over a long period of time. Also, essentially, all the foods have melded together and it's easier for your body. Again, doing a bone broth soup is the absolute ideal healing food when it comes to healing leaky gut.
I've actually got a lot of great recipes for this as well. There are great recipes in my book "Eat Dirt". I've got great recipes on a new book you can find online. It's called "The Gut Repair Cookbook". Sorry, we just printed it and just got it out, but it's "The Gut Repair Cookbook". I've just got a lot of free recipes on my site if you visit DrAxe.com and look up bone broth. I actually have a video to show you how to make it. I've got different recipes there for gut healing recipes as well.
Pedram:
Love it. Love it. The book is called "Eat Dirt" by Dr. Josh Axe. Man, it's important stuff. It's one thing to hear about it. It's another thing to actually do it and implement it in your life, which is the hard part. We all read things. We all know probiotics are good but what the heck are we doing about them is the question. This is a practical guide to doing it. I highly recommend it, "Eat Dirt" Dr. Josh Axe. Doc, thanks for being on the show. I think you're awesome.

Dr. Axe:
Thanks, Pedram. Hey, thanks for having me. It's an honor. Thank you.