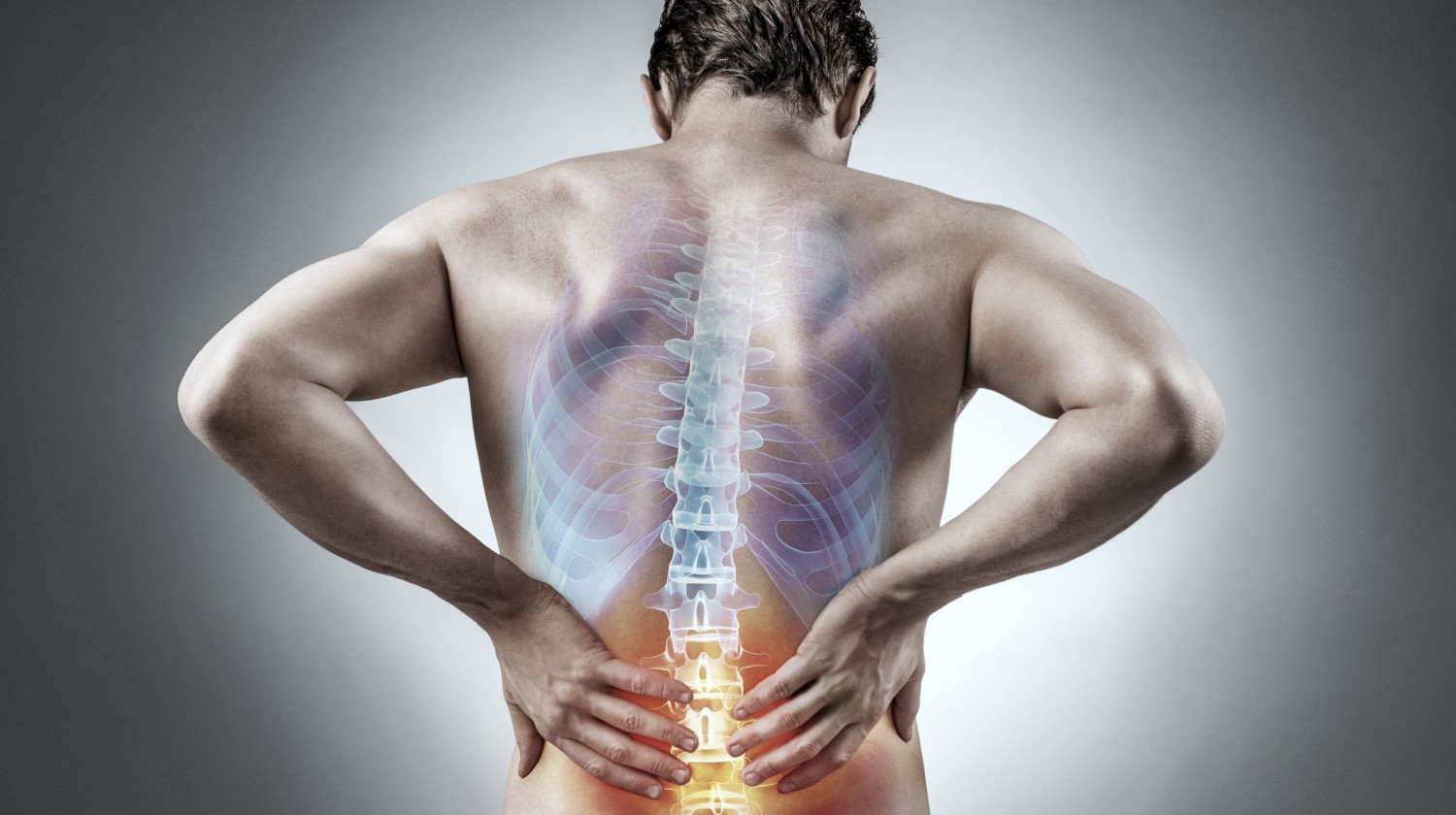 There are many natural remedies today that can help reduce inflammation, and emu oil is one of them. Find out how this oil can benefit those who are suffering from inflammation.
RELATED: Turmeric: The Super-Root Could Save You Money (And A Trip To The Pharmacy)
In this article:
How Emu Oil Helps Reduce Inflammation
Inflammation and the Immune System
One of the benefits of emu oil is regulating inflammation. Inflammation plays a crucial role in the human immune system.
Acute inflammation triggers the body's defense system into action when you bruise, scrape, or injure any part of your body.
When a virus or bacteria enters your body, inflammation immediately responds to that stimulus with the potential to harm the immune system.
A whole cascade of biochemical reactions transpires to protect and repair the damaged area. Acute inflammation is a natural and essential part of good health.
To err is human, so too can the cells in the human body make a mistake and fight against its own cells. This becomes dangerous when the body is not fighting off disease or injury yet continues to produce low levels of inflammation that can't be shut off.
This harmful response can lead to an over-firing immune system. This type of long-lasting inflammation is known as systemic inflammation or chronic inflammation.
It is still not understood how the immune system becomes short-circuited, but it puts tremendous pressure on organs and arteries leading to serious side effects such as illness or disease.
The link between chronic inflammation and cancer can sometimes be direct. Research has found inflammation to be a common factor in most diseases.
These include Alzheimer's, depression, arthritis, diabetes, heart disease, and possibly even cancer.
What Can We Do to Reduce Inflammation?
Scientists are still researching how best to treat inflammation. Presently, there are no prescription drugs that specifically decrease chronic inflammation.
NSAID (nonsteroidal anti-inflammatory drugs) and over-the-counter drugs, such as aspirin and ibuprofen, have been found to reduce inflammation in some cases. But researchers still aren't sure how useful such drugs really are.
There is some research proving the unique properties of emu oil in helping reduce inflammation. Emu oil is an anti-inflammatory agent that has also been used for the reduction of muscle and joint pain caused by rheumatoid arthritis.
What Is Emu Oil?
It is an animal fat derived from the Dromaius novaehollandiae, a large flightless native bird of Australia. The aborigines of Australia, one of the oldest people on Earth, consider the emu bird as a sacred superfood.
The adipose and fatty tissue of the bird has been used for topical and internal benefits for thousands of years. Healthy fatty acids, including omega 3, 6, and 9, make up this fatty acid.
Studies have confirmed that emu oil is used therapeutically as a powerful natural anti-inflammatory.
The Anti-inflammatory Benefits of Emu Oil
The anti-inflammatory properties of Australian emu oil work to reduce swelling and minimize pain. A study found that swelling was significantly reduced in mice treated with emu oil, suggesting a topical application of emu oil may help reduce inflammation.
Emu oil contains the following nutrients:
omega-3, 6, and 9 fatty acids
highly absorbable vitamin D3
antioxidant carotenoids and flavonoids
vitamin E
vitamin K2 (MK-4)
These oils and vitamins are essential for regulating inflammation in the body. A study examined the effects of diets low in dietary fats such as omega-3 fatty acids, saturated, and trans fats that actually promote inflammation.
Furthermore, studies have shown that dietary fats "play a role in modulating immune function and inflammatory processes."
Other Emu Oil Benefits
Unlike bad saturated fats found in animal fats of chicken and beef, emu fat is rich in mono and polyunsaturated fats that are dense with omega 3, 6, and 9. Emu oil is safe and, as a whole food, can be incorporated into the daily diet.
This natural oil's benefits range from topical use on all types of skin conditions such as cuts, burns, dry skin, eczema, and sunburns. Other beneficial effects include the following:
1. May Help Chemotherapy Patients in Treating Cancer-Related Digestive Issues
Australian scientists have found that emu oil may have the potential to help chemotherapy patients in repairing bowel damage. In this study, 60% of cancer patients who had chemotherapy treatment experienced painful intestinal ulcers.
These scientists discovered the oil has the capability to speed up the repair of the intestines and to cure some other types of bowel diseases.
Another study found that rats administered with chemotherapy drugs experienced a reduction of inflammation in the intestinal tract.
2. Strengthens the Immune System to Fight Off Infections
Emu oil has linoleic acid capable of fighting off infections resistant to antibiotics. The acid also has bacteriostatic properties that help stop the growth of bacteria.
Linoleic Acid Definition: It is one of the polyunsaturated fats the body needs. According to Harvard, linoleic acid helps lower the risk of heart disease as well.
The oil can naturally provide relief from flu and cough symptoms as well.
3. Decreases Weight Issues Due to Improved Digestion
The unsaturated fats in emu oil aid in speeding up digestion, which supports your body's ability to cut down fats. A study showed diets high in monounsaturated fats are more effective than high-carb diets for losing weight. This makes the oil an effective weight loss alternative as it contains these types of fats.
4. Improves Skin, Nail, and Hair Because of Skin's Collagen Production
Emu oil provides positive effects on collagen production for the skin, which makes your skin wrinkle-free and more elastic.
Its antioxidants also target signs of skin aging, such as wrinkles and fine lines, by balancing free radicals in the body, making it a good addition to your skin care products or skin care ingredients.
The oil has the ability to soften and moisturize cuticles while replenishing brittle nails with its restorative and nourishing effects. Emu oil also has great benefits for the hair as it contains an oleic fatty acid that absorbs into the scalp, promoting healthy hair follicles.
5. Decreases Body Pain When Used as a Massage Oil
Because of its anti-inflammatory effects, emu oil can help reduce body pain caused by swelling. The oil is naturally absorbent and easily relieves sprains, strains, bruising, sore muscles, and arthritis aches and pains.
Emu oil becomes more effective in providing pain relief when you use it as a massage oil.
6. Fatty Acids Heal Wounds Faster
Emu oil's linoleic acid provides healing abilities that can aid in reducing minor, cuts, wounds, and scars. It promotes normal function and growth of healthy cells that replace dead skin cells due to cuts or wounds.
This fatty acid also acts as a moisturizer to keep the skin healthy.
7. Acts as a Natural Insect Repellent to Repel Bugs
The oil has the ability to repel bugs because it has terpenes, a natural insect repellent. It can protect your skin with its aromatic effect, fighting away bugs and insects.
Terpenes Definition: It is an organic compound commonly found in plants that primarily provides an aromatherapy effect, boosting people's emotional well-being.
People who love outdoor activities can use the oil on their skin for protection from insect bites.
RELATED: 5 Essential Oil Alternatives To Medicine
Other Uses of Emu Oil
Emu oil is commercially available as a dietary supplement and for medicinal and cosmetic purposes. There are a variety of products out there, and it is always a good practice to choose the best and highest quality. The American Emu Association has resources for pure emu oil products.
More Things You Can Do to Reduce Inflammation
Although there needs to be more research on emu oil and inflammation, we have seen how it has the potential to enhance the immune system. Additionally, there are things we can do right now to help reduce inflammation.
The book The Art of Stopping Time has great information on how to reduce stress and create time for things that really matter.
Some studies have discovered that lifestyle choices—like diet, exercise, and stress—may influence inflammation and its possible harmful downsides.
This Road to Prosperity course has great tools and resources to get back on a healthy track.
You can also boost the anti-inflammatory effects of emu oil for pain when you use it alongside a proper diet. Consuming supplements such as Alkalizing Greens will help nourish your body with a powerful blend of superfoods such as broccoli, kale, spirulina, and wheatgrass.
Discovering More Emu Oil Uses
It seems emu oil never runs out of potential benefits. Check out these uses to add more to the list:
1. Emu Oil for the Skin
Emu oil can be a treatment for stretch marks, which are scars caused by the tearing or breakage of the dermis. It is the skin layer below the epidermis.
The benefit lies in it being a rich source of fat, including oleic acid and linoleic acid. These can penetrate deep into the skin and stimulate cellular regeneration.
It may also work against seborrheic dermatitis. It is a chronic inflammatory skin condition that causes scaly and red patches in the skin and scalp.
In one of the clinical trials involving more than 120 patients, it improved symptoms such as severe itching, scaling, and redness.
Note: The oil is so effective in being anti-inflammatory that it may sometimes delay wound healing. 1998 research recommended using it after all inflammatory stages including the formation of granulation tissue had occurred.
Granulation Tissue Definition: It is a type of vascular tissue that develops on the surface of the wound during the healing process.
2. Reduction of Cholesterol
Many people think cholesterol is bad. In reality, it is an essential component of the body.
As a type of lipid, it helps the body produce vitamin D and bile acids that aid in digestion. It even plays a role in building the cellular walls.
The problem is you can have bad cholesterol called LDL cholesterol (low-density lipoprotein cholesterol). This one can increase the formation of plaques on the arteries, constricting blood flow.
When LDL cholesterol levels are high, they increase the risk of cardiovascular disease, hypertension, and stroke.
A 2004 study on hamsters showed those that took emu oil had lower concentrations of total cholesterol, particularly LDL cholesterol.
Note that this is only in the animal model, so it's not sure yet whether the same effects can happen to humans. The result of the study, nevertheless, showed the oil's potential.
9 Interesting Facts About the Bird and Oil
Here are some interesting facts about the emu bird and its oil:
Where does emu oil come from? Emus are native to Australia, but since the popularity of its oil, other countries are also breeding the animal.
Like fish oil, you get emu oil by killing the bird. The meat is an excellent source of lean meat, although people find it unappetizing.
Emus are huge birds, similar to the ostrich, but some people actually keep them as pets.
They can also run fast at about three miles per hour.
These birds can use their claws to tear animals into pieces. Fortunately, human deaths due to them are rare.
They can postpone reproduction in certain conditions such as drought.
You can certainly use emu oil for the face, but you can also combine it with aloe vera to make it even more effective. Both can also be a potential treatment for Crohn's disease, an inflammatory disease affecting the intestines.
So far, there are no serious emu oil side effects, and it's safe to use by those with sensitive skin. Doctors, however, may recommend not using it on irritated skin caused by poisonous plants.
It's important to know where to buy emu oil due to the proliferation of fake products. Read emu oil reviews and ensure it's pure oil, which is light yellow in color but odorless.
With emu oil and some changes with your lifestyle, you can help reduce inflammation in a natural way. Although it promises great potential for providing health benefits, seeking medical advice is still important before applying this natural remedy.
To what extent has emu oil helped you in relieving inflammation? Share your experience in the comments section.
Up Next: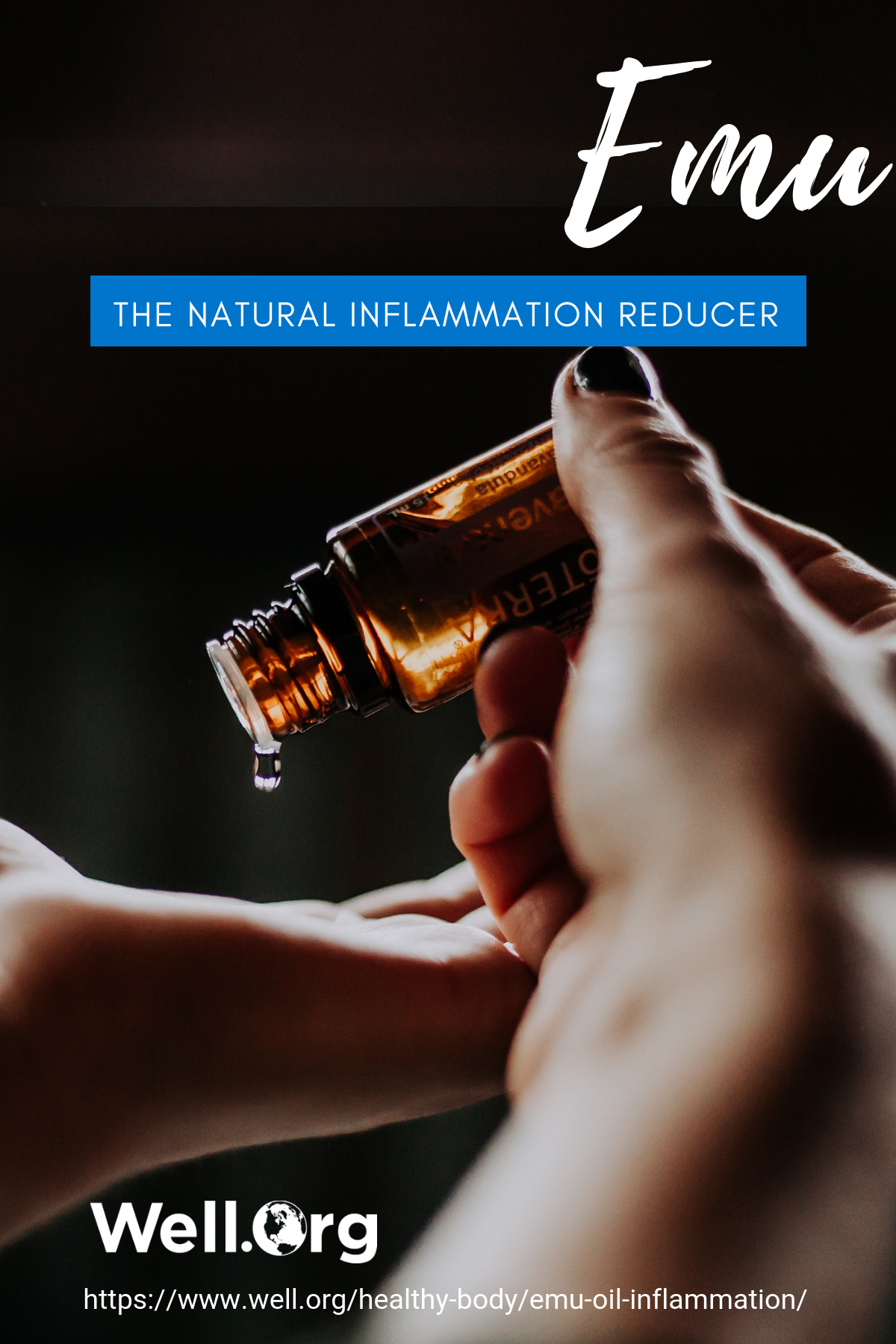 Editor's Note: This post was originally published on March 18, 2018, and has been updated for quality and relevancy.