Let's just be honest. Our bodies were not designed for the modern world. And that fact alone is enough for us to feel out of control. But within this modern world is also scientific discovery. Our bodies need us to use this intelligence to help us survive. Science can both explain what is happening to us and give us alternatives for taking back some control over our stress levels.
Why We Have Stress
When looking at the timeline of human evolution, the modern world is absolutely new. As animals, our bodies were designed to live in a natural world. Normally, when animals are out of physical danger, their stress response goes away. But we modern humans turn on the exact same stress response for psychological and non-life threatening physiological reasons. And we are doing it non-stop.
Basically, our bodies can't tell the difference between our response to a tiger chasing us and a critical work deadline we forgot about. Nor can our bodies tell the difference between when we are suffering a famine, trying a new diet or skipping a meal. It's that simple. Predators or famine. Our adrenal glands protect us from these two things. How do they do it?
Our Predator Hormone
Our adrenal glands sit on top of our kidneys and produce all kinds of hormones that are critical to life. But those we are most interested in here are catecholamines, which include epinephrine and norepinephrine, and cortisol.
The catecholamine epinephrine is what we call "adrenaline." It increases our heart rate, and helps our muscles contract quickly so we can either run away or fight. It's our "predator" hormone. Adrenaline normally leaves the body after about 20 minutes when we are out of danger.
Our Starvation Hormone
However, if we are under constant stress, our adrenals think we are facing a different kind of enemy, starvation. So they release the catecholamine norepinephrine, which in turn triggers the release of cortisol. Cortisol, or hydrocortisone, prepares the body for long term stress. It kicks in when the body thinks that we are in a famine. It's our "starvation" hormone.
Cortisol increases our glucose levels to give our muscles energy to use, which means it raises our blood sugar. It also increases fat retention by altering our metabolism because the body thinks it's starving. And in the process, it shuts down other functions that are not necessary for immediate survival. It puts a hold on our immune system, reproductive system, digestive system and stops growth altogether.
Adrenal Burn-Out
We can easily see that being under constant stress of any nature is keeping our body in an unhealthy state which is meant to be temporary. This puts us at risk of adrenocortical exhaustion, or "adrenal burn-out." Adrenal burnout and an overproduction of cortisol are precursors for all kinds of nasty diseases, depression and anxiety. Amidst all of the stressors in our modern world, what can we do to help our adrenals stay healthy?
Food And Stress
One way we can help our adrenals from working too hard is to stop them from thinking we are starving. When our blood sugar drops really fast, our adrenals think we are in a famine. Enter cortisol. Crazy diets and starving yourself for "health reasons" become counter productive because when we don't eat, cortisol also tells our bodies to keep that belly fat.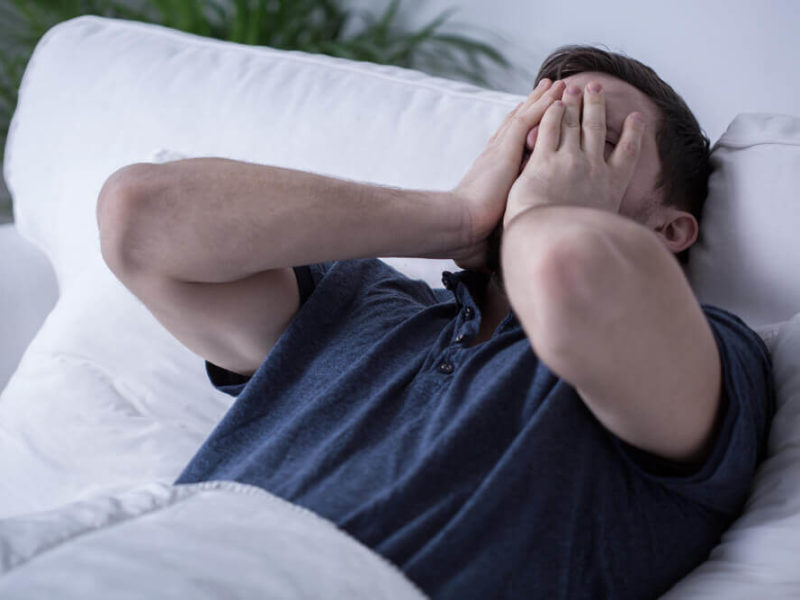 In addition, because cortisol shuts down our digestive system, less blood flow is available to our gastrointestinal tract. Blood flow is necessary to bring nourishment and remove toxins. Over time this can do damage and bring on leaky gut, inflammation and food allergies. So this cycle of not eating, our blood sugar dropping and a disrupted digestive process when we do eat is wreaking havoc on our bodies which, in turn, causes more stress. By taking control of our eating habits, we can give our adrenals a break and help our gut stay healthy.

Sleep And Stress
Insomnia and high levels of stress hormones are mutually exclusive. We cannot get a good night's sleep with high-stress hormones, and lack of sleep induces them. Whether you are stressed out from lack of sleep or lack of sleep is stressing you out, this is an area that cannot be overlooked. If you are dealing with insomnia, making an effort to lower your stress levels will benefit you two-fold. Science may really help here.
How Science Can Help
Adrenal fatigue has prompted scientists to look in many areas for relief. As it turns out, there are quite a few supplements proven by clinical studies available to support adrenal function, and reduce stress and anxiety. While this is by no means a complete list, it is certainly a good place to start.
B-Vitamins have an anti-stress effect on humans and cortisol lowers our B-Vitamin levels. We need these.
L-Theanine, an amino acid derived from the leaves of Camellia sinensis (tea,) induces alpha-brain wave activity which enhances wakeful relaxation.
Withania somnifera (ashwagandha or Indian ginseng) counteracts stress induced blood sugar and cortisol levels.
Valeriana officinalis (valerian) helps with stress-induced sleep disorders by regulating the nervous system.
Passiflora incarnata (Passion Flower) reduces anxiety.
Melissa officinalis L. leaf (Lemon Balm) reduces anxiety and, when combined with Valerian, has been shown to help insomnia.
These supplements are all available without a prescription and there are many different brands to choose from. You can purchase them separately or try products like Zen Mind (Water) which combine them together specifically for adrenal support.
The truth is, even though it sometimes feels like the modern world is trying to kill us, we shouldn't overlook the fact that it is the science and technology produced by the modern world that can help us to survive it. But we have to take control of what we can. So when our bodies are screaming "Enough!" it's time to use our brains and try something different.
Sources for this article
You May Also Like…