The world is becoming savvier about protecting the body against antibiotics and unnecessary medications. In fact, we now know that protecting the immune system is the only way to stay healthy, and perhaps even avoid going to the doctor or pharmacy altogether – the ultimate health hack!
Colloidal silver is extremely handy to have around the house, much like hydrogen peroxide. And if you've got respiratory problems, intestinal or digestive problems, or you'd like a natural solution to immune system problems, colloidal silver is a fantastic option. In fact, colloidal silver makes the pharmaceutical industry very nervous.
Cleaning and Protecting
So what is colloidal silver (AKA ionic silver)? It's simply silver atoms suspended in ion-free, purified water. The little particles are small enough to penetrate your tissues and eradicate all kinds of pathogens, including bacteria, fungal spores, viruses and wiggly parasites, without harming the good bacteria that defends you. In fact, pathogens are unable to develop resistance to silver, because it disturbs the actions of the enzymes the bugs use for survival.
There are lots of ways to use this healing liquid, including:
Treating rashes, warts, sores and boils for accelerated healing.

Cleansing the nostrils during flights and at crowded offices to ward off flu and colds.

Easing bronchitis and respiratory problems.

Helping the body heal ear and eye infections more rapidly.

Soothing jock itch, yeast infections and bacterial vaginosis, even during pregnancy.

As an alternative to antibiotics, which kill both good and bad bacteria.

Boost the immunity of HIV/AIDS patients.
Why You Need to Buy True Colloidal Silver
There are some funny myths going around about colloidal silver. Want to know the truth? The most important and hilarious myth is that taking silver will make you blue. Ok, so this can happen. It's called argyria. This is why it's important to buy true colloidal silver – argyria can occur when there are impurities like salts and proteins in the colloidal silver product you take, or you've taken a concentration that is too high.
Who wants to look like a smurf?! To avoid this, we sincerely recommend you buy a high-quality silver solution that has no more than 10 PPM (parts per million). Dr. Mercola performs independent phototoxicity studies on his formulas, so why not do the same? Also make sure your silver is packaged in glass, positively charged and bio-active.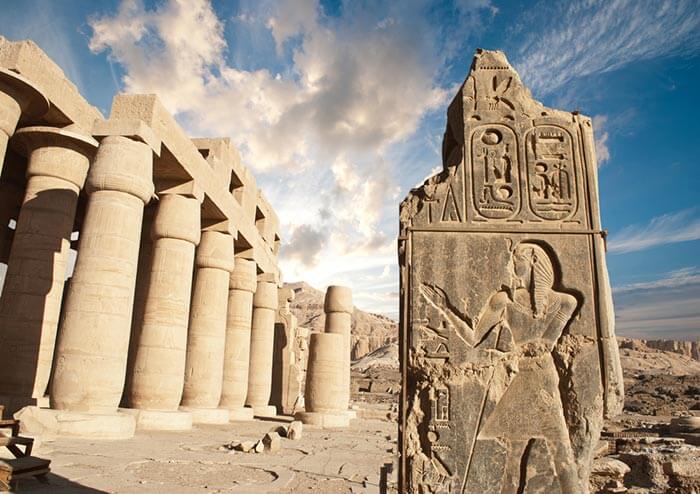 The Egyptian Secret That Will Change Our Future
All of the organisms tested during some groundbreaking research at the Syracuse Medial University (including some organisms that were resistance to all known antibiotics) were killed by silver, with no side effects. This study has been backed up by studies in Iran, Taiwan and the Czech Republic in the last decade, showing that silver helped combat MRSA and another deadly superbug, Pseudomonas aeruginosa. If it can kill them, wiping out the flu should be a piece of cake!
There's now a huge dispute about whether colloidal silver can work as an antibiotic. But is that really the question we should be asking? Wouldn't it be so much better to elevate our state of health to such a degree that we don't need medicine?
A host of authors recently spoke out about antibiotics and silver. Janet Zand, Gabriel Cousens, Walter Last, Ron Garner and others agree that silver should be everyone's first port of call. They also point to the little-known fact that doctors were using silver as a cure-all for every infection before penicillin was formulated in 1938. So shouldn't we be using it, too?
One of the reasons we know herbs and other traditional medicines (including superfoods!) are safe is that they have been tested empirically for thousands of years. The Egyptians, Romans and Greeks used silver 1,200 years ago for illness and to keep foods and drinks fresh. You can also do this.
The Silver Safety Committee recently developed a calculator that allows you to enter your weight and find out exactly how much silver you should be taking. The Committee is made up of PhD doctors and MDs. As long as you don't exceed your daily allowance regularly, colloidal silver can be added to food, milk or other liquids to stop them from spoiling, or taken specifically to help us with a range of illnesses. In fact – there aren't many acute or chronic illnesses that don't involve a bacteria, fungus or virus, luckily!
With the way things are going with antibiotics, superbugs and the increased dependence we have on drugs, colloidal silver could be one of the key medicines we come to rely on in the future. Keeping all the bugs at bay through prevention is a smart choice for all. Why not add silver to your health protection supplement collection? Be well.
Sources
http://www.naturalnews.com/038579_colloidal_silver_healing_water.html
http://products.mercola.com/colloidal-silver/
http://www.naturalnews.com/027474_colloidal_silver_antibiotics.html
http://www.silversafety.org./calculation.html
http://articles.mercola.com/sites/articles/archive/2009/02/07/new-guidelines-released-for-safe-usage-of-colloidal-silver-supplements.aspx
http://www.naturalnews.com/034904_colloidal_silver_MRSA_candida.html