When I look around a roomful of friends or strangers these days, I feel alienated. I often witness a sea of people that seem to have more personal relationships with their devices than other human beings.
This sentiment has been echoed a lot over the past few years: we're losing touch with reality, addicted to technology, narcissistic, etc. It's often presented either in a self-deprecating joking manner, or as a cynical view of human nature and conscious decisions.
What I came to find over the past few years was something different – the addiction to our technology and instant gratification is actually an addiction to dopamine. The problem is one of neurochemistry and the way our brains are becoming rewired with the way we use our devices.
Essentially, through evolution, our brains have learned to crave and seek new information. Information about our present environment, food, etc. – anything that would have given us an advantage for survival in the hunter/gatherer days.
In modern times, our brain structure is still essentially the same, but now we're exposed to an endless amount of information: 24 hours of news, articles, videos, texts, Snapchats, notifications, etc. Our brains naturally are wired to consume and consume and consume. We feel compelled to ingest every piece of information. The result from each new piece of information is a rush of dopamine, the chemical in the brain that drives its reward system. The brain is rewarding our information-consuming behavior because it thinks it will assist with survival.
I came across this TED Talk: The Great Porn Experiment, which helped get me started on researching. The talk is directly related to porn, and discusses how a dopamine addiction can arise in people that regularly view it; it is the most extreme manifestation of dopamine addiction. A seemingly real sexual interaction is the biggest reward there is for a human, and comes along with a huge dopamine rush from the brain. The problem is, the ease of access of this by opening a new tab, switching to a new site, etc. has caused what the speaker (Gary Wilson) calls an "arousal addiction," which is often mistaken for symptoms of ADHD and similar conditions. You are short-circuiting your brain's natural reward system by rewarding yourself constantly at your own leisure and tricking your brain.
This dopamine should be reserved as a reward for things we value most highly in a fulfilling life: progress toward short and long-term goals, positive social interactions, awareness of internal and external environments. Instead, this dopamine is being released each time we check information on our phones, something that really isn't doing much to further our lives.
What's damaged in the process is the ability to delay gratification, which is a process that entails actively working, focusing on each step, sustaining interest and having a reward manifest in the end. These little rushes of pleasure are distracting us from focusing on the big ones. Not completely in most cases, but to an extent certainly.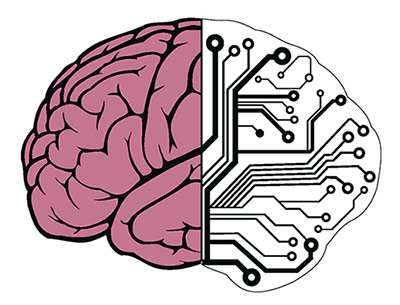 In his book, The Shallows: What the Internet Is Doing to Our Brains, Nicholas Carr explains this process in more detail, and how the essential functioning of our brains is changing by the use of various technologies. I highly recommend it – the book was a huge factor in helping me be more conscious of using any type of tool and what effects it might have.
I didn't realize this until I began researching a few years ago, so I've dealt with the symptoms of this kind of behavior for most of my adult life. I wasn't able to maintain a sustained interest in any subject and progress long enough to become truly skilled at it. I would often have difficulty continuing a train of thought to a fruitful end. I considered myself "absent-minded." I sometimes felt a bit of anxiety talking to people because my thoughts were racing and I wasn't listening intently enough to produce a meaningful, genuine response and continue the conversation.
People usually throw these characteristics into the ADHD category,  but I didn't believe that. I didn't think it was a predisposed disorder that I had to take medication to help resolve. I knew that it had to be influenced by something I was doing, as I wasn't this way when I was younger.
Of course, different people fall at different ends of the spectrum in terms of how deeply their neurochemical processes have been affected, and how deep their addiction is. After my research, I examined my behaviors over the years: Since the age of 13 (the prime of my brain's developmental stage), I had developed compulsive habits of checking things on the Internet that were completely irrelevant to my development as a human: sports stories, scores, information about video games, social media, email, etc., etc. I was 100 percent addicted to this information-seeking, instant-gratification pattern, and it deeply affected my ability to practice delaying gratification; to learn valuable skills or cultivate interests. I was an extreme case due to seven-plus years of detrimental behavior.
If you can consciously look at your interactions with the technologies you're using, you might see that your brain has become an extension of those technologies. When you have an interesting thought, do you dig deeper into it and use it to ignite a creative output? Or do you immediately post it to Facebook or Twitter? When you are taking in a gorgeous surrounding, are you truly taking it in, or thinking about turning it into an Instagram post?
After analyzing my own behaviors as they happened, I came to this realization that I was removing the intrinsic value of my experience and replacing it with external validation.
The true intrinsic joy I used to find in experiences and relationships was fading and being replaced by the seeking of joy from these external factors. This seeking type of behavior means hyperactively looking at the social response of something you post rather than simply appreciating what it is you posted in the first place. When I realized this, I knew I needed to get back to loving life over likes.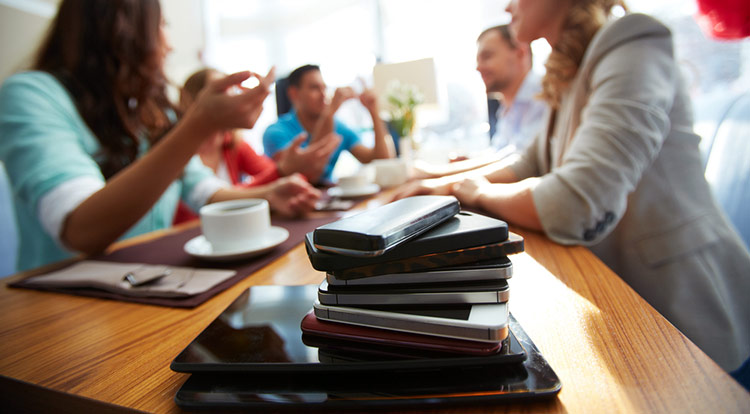 Take note of this the next time you're waiting for something and feel the need to fill extra time with entertainment from your device. When you do this, you're diminishing the ability of your mind to be present with its own thoughts and absorb its surroundings. It's training the mind to immediately seek distraction when idle.
In this state, you're not really existing fully in any reality. The world of information on your phone is two-dimensional data that's not real. And by being inside of that world, you're definitely not engaged or present where you physically are. You're somewhere in between, floating around with a diluted awareness.
The solution to all this? First, ask yourself how important being connected is to your life, and be brutally honest. See what excuses your mind comes up with and what you're holding on to. Conduct a trial period of a lifestyle less reliant on your phone and see if it's worth it to you.
The following are things I implemented over the past two years to rewire my brain's reward system. These have genuinely improved my willpower, awareness, brain's functioning, relationships, intrinsic joy, thought patterns and just generally feeling alive. Instead of receiving tiny rewards throughout the day, I now focus on the major tasks at hand, the small steps each day that accumulate and force me toward the ultimate goals that I've set out. Hopefully these can be of some help to you: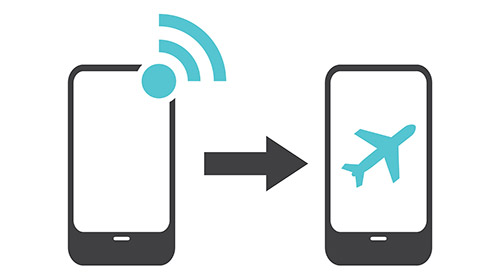 Turn Off Push Notifications for Texting and Social Media
I'd guess the average social person receives anywhere from 50-200 texts a day. I now think of each one of these as someone interrupting me by giving me a little push while I'm in the middle of something. The compiled effect over the course of the day is huge. By turning push notifications off, you're steering clear of these interruptions, and if you need to use your phone for something else, you're not instantly distracted by messages that appear on the screen.
The strategy I've found to be most effective is to check my phone at set periods throughout the day. For example: 12 p.m., 3 p.m., 6 p.m., 9 p.m. and spend five minutes at each interval answering messages.
I am currently trying out a new strategy of not checking texts until the end of the day (around 10 p.m.). The nature of my work allows for this  –  if yours does too, I'd recommend it. It's awesome. If something is actually urgent, it shouldn't be sent via a passive text message. Tell people to call you.
And the same thing goes for social media. Every notification of a virtual social interaction coming directly to my phone's (and mind's) frontpage is unnecessary. I can choose to see them when I set aside time for it.
Don't Check Your Phone First Thing in the Morning
When I was in the habit of checking my phone right upon waking, I was opening my brain up to the whole Internet as its first input in the morning. A whirlwind of thoughts would ensue from all the things I saw. How could I possibly gather my thoughts and plan for the day?
Try waiting until after you've gone through your morning routine, and finished the most important tasks you've set out to do for the morning before checking your phone and opening up your attention to others. I can't stress enough how much of an impact this has made.
Curb Social Media Use
This may be the hardest one to implement as using social media gives instant access to the illusion of satisfying basic needs of connectedness, belonging, validation. When used correctly, Facebook and other platforms can be really useful for staying in touch with people. The problem is, usage quickly becomes compulsive, and can become a failed attempt to fill one of the voids of those basic needs. Those needs can be fulfilled by real human interaction or a more personal interaction with someone – text, call, FaceTime, etc.
Try checking your accounts one to two times a day (or less), and just spend 10 conscious minutes during that time connecting with friends.
I'd recommend hopping off of all social media for a month or two, just to be able to notice your habits and how your brain yearns for that rush, and how you can satisfy it by spending more real time with people. I went about eight months without it to fully understand and let my brain repair its reward systems. Nothing important was missed, and I stayed in touch with all the people I wanted to (and better than ever, because personal contact was the only means to).
Curb Idle Phone Checking
Checking your phone compulsively is the biggest indicator of dopamine-seeking behavior.
Get the app Moment  –  it keeps track of how many minutes/days you spend on your phone, as well as how many times you check it. Set a number for both that you're satisfied with and stick to them.
Conscious Use
This is the goal: to use the phone or computer when you need to and not get instantly distracted when you do. When you reach for your phone or your computer, think about what you're doing before you do it. If you can't consciously think of a reason you're checking, then restrain yourself.
I'll leave you with this awesome excerpt from Brendon Burchard's The Motivation Manifesto (highly recommend):
"The final clear indication that someone's life agenda is not their own is constant lack of focus. It is that terrible and never-ending distraction of the modern world that is stealing purpose and progress from our lives. It's becoming a defining hour of humanity, where we either take back our attention or risk becoming emotionally addicted to our technology, to devices that somehow, though they have neither soul or intent, control us more than we control them. Humankind is fast becoming a slave to its own tools. Hours of the day seep away checking in, updating, and swiping, to what end?"