Get on one of the high-dollar neurofeedback programs becoming popular with the world's leaders, and you could be spending upward of $15,000 on a personal upgrade promising to boost intelligence, creativity, calm, and focus through gratitude and brain re-booting technologies.
Or, you could hack gratitude by implementing some very simple, enjoyable daily steps into your routine. As you'll see, their benefits are scientifically proven.
Gratitude Defined
Gratitude is "a feeling of appreciation or thanks."
It's how you feel when someone does something nice for you, like giving you a present or helping you with a problem. Yes! You know this.
But did you know about the benefits of gratitude?
Gratitude is actually hugely powerful. It can:
Reduce aches and pains
Improve your mental health, lowering feelings of loneliness frustration, regret, and depression.
Help you sleep longer and wake more refreshed
Strengthen your immune system
Lower your blood pressure
Make you feel more alert, alive, and awake
Improve your sense of self-worth
Up your resistance to stress
Make you happier, more positive, and more emotionally open
What's more, study after study show that simple exercises like journaling and sharing daily win with loved ones can increase your gratitude score in as little as two weeks, with lasting benefits.
9 Gratitude Hacks to Rewire Your Brain in Just a Few Minutes Per Day
Building gratitude requires consistency, but only a couple minutes per day—and we're sure you'll start looking forward to doing these hacks after a very short time. Get started with one or more of the following.
1. Redesign Your Memories
Have you ever met someone who just sees the silver lining in every situation they come across? Or realized that a problem you struggled with in the past was actually a blessing in disguise, making you stronger, wiser, and giving you skills and experience you needed to deal with the road ahead?
Think about it for a second: situations are actually neutral, but how you perceive them is what classes them as good or bad. And sometimes, yes, it may be impossible for you to find that silver lining.
Sometimes things just suck, and it's okay to feel those negative emotions. But try your best to find at least one small positive aspect in everything, and you'll be harnessing negative situations to improve your neurophysiology.
2. Gratitude Power Writing
Journaling has been tested as a method for catalyzing gratitude, and the power of writing something down has been described as having a magical effect on your subconscious.
All you need is a bullet journal or other notebook, app, or list-generating technology.
Note down three things you are thankful for in the morning, and repeat before you go to sleep. If that's a lot to handle at first—we know you're busy—try only doing it before you go to sleep until the benefits motivate you to do it twice daily.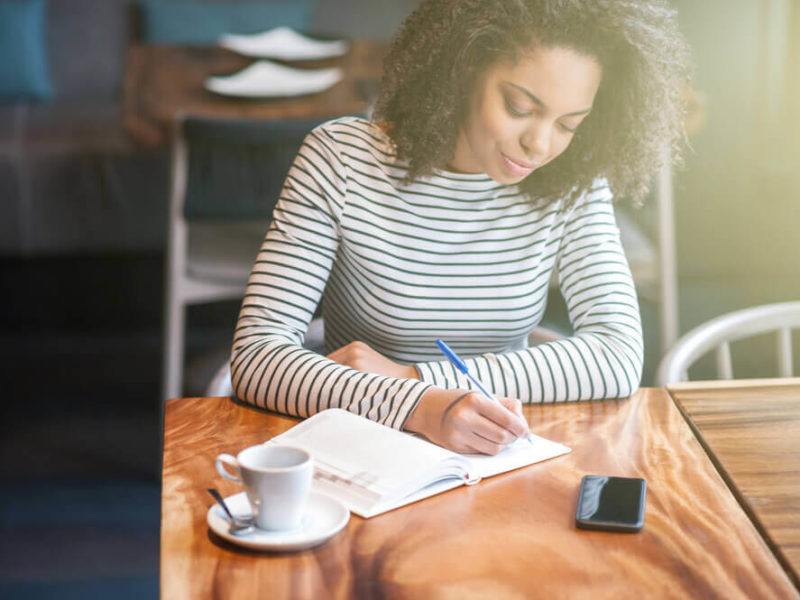 3. Get Mindful
Slow down your life. Feel, notice, relax. Look at the trees, the sky, the animals and people around you. It's too easy to miss the beauty all around us when we're thinking about that report we need to submit, that assignment we need to complete, or some drama we're dealing with.
Notice that beauty, and you'll automatically appreciate your life more.
Related
Read this post to learn how to practice mindfulness in your every day life, get tips for success, and understand how you can benefit from mindful meditation.
4. Actively Appreciate
Until our brains accept a habit as something we should be doing on auto-pilot, we need to be deliberate about it. Make gratitude active. Look for opportunities to be grateful all day. Focus on authentic appreciation for your sound health, that morning cup of coffee or treat or your sleeping child.
The more you practice, the more gifts you'll see appearing in every area of life.
5. Stuff a Jar With Thankfulness
Gratitude jars are the bomb. This creative variation on journaling is fun and perfect to share with your family. Grab a large jar or a fishbowl and pop "thank you for…" notes in it daily. This physical representation of your gratitude helps it grow.
6. Hack Nature
Nature never rushes, and it's visibly abundant. How often do you enjoy it? Your nerves and your soul can suffer due to all the ads, info, screens, media, and noise you're exposed to.
It's easy to get stressed and fall into negative thought patterns when we've forgotten how silence or the soft sound of the wind moving through the trees soothes us.
Hack nature to recharge the gratitude we need to make the most of the tools we now have to hack everything else, and make our lives amazing.
Related
We've all experienced the calming effect of nature. You get out into the woods or the desert, find a quiet moment, and suddenly you feel lighter and refreshed. But, most of us don't always have a forest right outside the door or the time to go for a hike. Let's explore other ways to experience …
7. Practice With Family
Do you have kids? Reflecting on the day in a positive way as a family or with a loved one can have some really powerful positive benefits and help everyone get a great night's sleep, too.
Doing this fosters closeness with the people you live or work with. Try setting a specific time to share, and make each contribution unique and focused on what's happening that day.
8. Write a Letter of Love and Thanks
This is such a simple exercise. You just write a letter of around 300 words or more to someone who has touched your life in a small or big way—a letter of love and thanks.
You might write it to a teacher who shaped your life, a friend who helped you during hard times, or your mom or dad.
Tell them what they've done for you, and how—and then enjoy the deep connection you feel with that individual. (You can also get creative and write to a thing or concept: love, for example, or life itself.)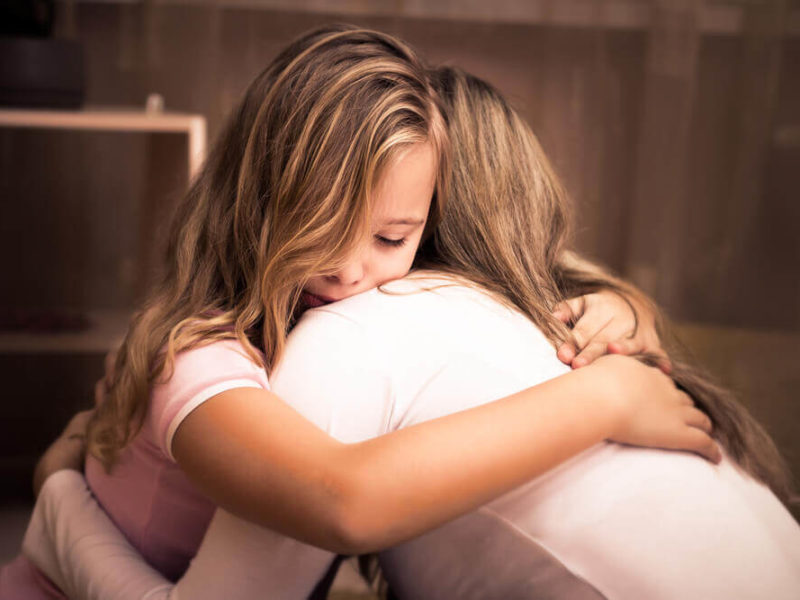 9. Use the Synergy of Appreciation and Forgiveness
They say that your emotions consume energy. And anger and hurt are some of the more heavy feelings we bury inside that keep us down and hold us back.
It might sound mystical, but think about it: have you ever felt a big weight lift off your back when you admitted something to someone or confessed? Or after you had a good cry thanks to a REALLY sad movie?
That's the effect we're looking for, and the change that you can benefit from when you pull appreciation and forgiveness together.
These mega synergetic acts of honor can boost your alpha brain waves, giving you a calm, focused mental state and freedom from the negativity that can only do you harm.
Focus on a person who did you wrong, and let that lead balloon transform into catharsis and light by forgiving and focusing on how it benefited you or shaped who you are today.
Sources for this article:
You May Also Like…