As the green movement continues to permeate through the various departments of consumer spending, the fashion and beauty industries have jumped right in with an increasing number of eco-friendly lines. It's these lines and businesses that help keep the green going.
Among them is Los Angeles-based apparel line Clover Cloth, which launched April 1. Its spring/summer collection features T-shirts and tanks with mindful messages like "Souldier" and "Hippie Glam," designed to be worn to yoga class or dressed up for a night out.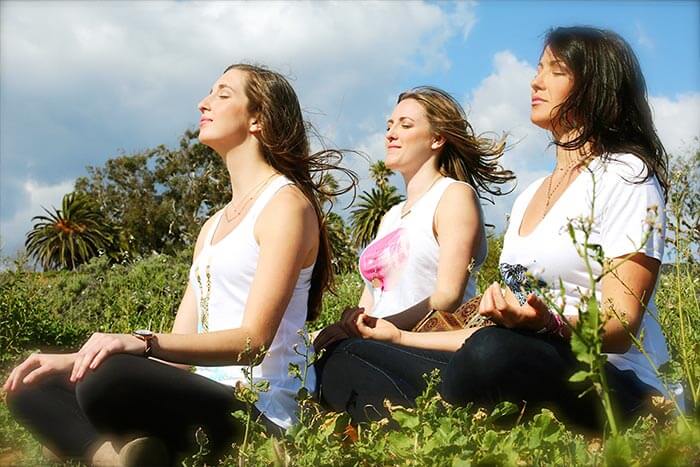 "We know that wearing a smile and a strong statement can create change," says Clover Cloth co-founder Heather Cereghino. "Being a beacon of light and sharing that light with others is what it's all about."
Cereghino and business partner Alana Littler, who come from public relations and also own Clover PR in Santa Monica, wanted to pair their passion for the world of fashion with their desire to make a difference.
"This was our way to create change directly," Cereghino says. "We're both passionate about social and environmental causes – impromptu beach cleanups and saving spiders, even when it makes us scream. We wanted to create a brand that was fun to wear and made a strong statement while also making an impact."
Their commitment to social responsibility is part of the foundation of the company mission. It's a local brand – conceptualized, designed and manufactured in Los Angeles. Its materials are made with 100 percent organic, fair trade cotton that is grown using sustainable irrigation systems. Plus, employees at the manufacturing plant make twice the minimum wage.
They have an ongoing partnership with Trees for the Future so that with every T-shirt or tank that is sold, one tree will get planted in Africa. Also, each season, Clover Cloth will have a limited-edition design that will support a different social cause. Sales from this season's limited-edition "Free Everyone" design is going to support (25 percent of proceeds) Save Elephant Foundation, which is dedicated to the protection of elephants in Thailand from trafficking and abuse.
"I fell in love with elephants at a local theme park as a child, but after learning how they are domesticated – through a torturous practice called phajaan that breaks their spirit using pain and fear – I was devastated," Cereghino says.
She says though eco-friendly providers of materials for their industry are limited, they are growing – as is the demand for more socially responsible lines.
"It's so exciting for us to see green lifestyle becoming more mainstream, even at the manufacturing level," she says. "We're seeing a shift in the media because of demand from consumers across the country who are making more conscious buying decisions and willing to pay a bit more for that. We're pumped that this is happening not just with fashion, but with food, beauty, accessory industries as well."
For the company, it's all about spreading the love and awareness.
"The more consumers are educated, the more they care. We believe that people make the right choice if they are aware. As consumers ask for more conscious choices, the market will answer back by following suit. It's our job to create that awareness so that demand grows," she says. "I think if entrepreneurs took a step back and, instead of worrying about such huge profits, thought about how they could make a difference, we would be in a very different space culturally. We believe that abundance comes when you follow your heart. If people based their business models off of passion and mindfulness, instead of chasing profits as their priority, the financial abundance would come too."
Clover Cloth can be purchased at www.clovercloth.com and will be available at select retailers in June 2015.
Photos by Amanda Michaels-Zech