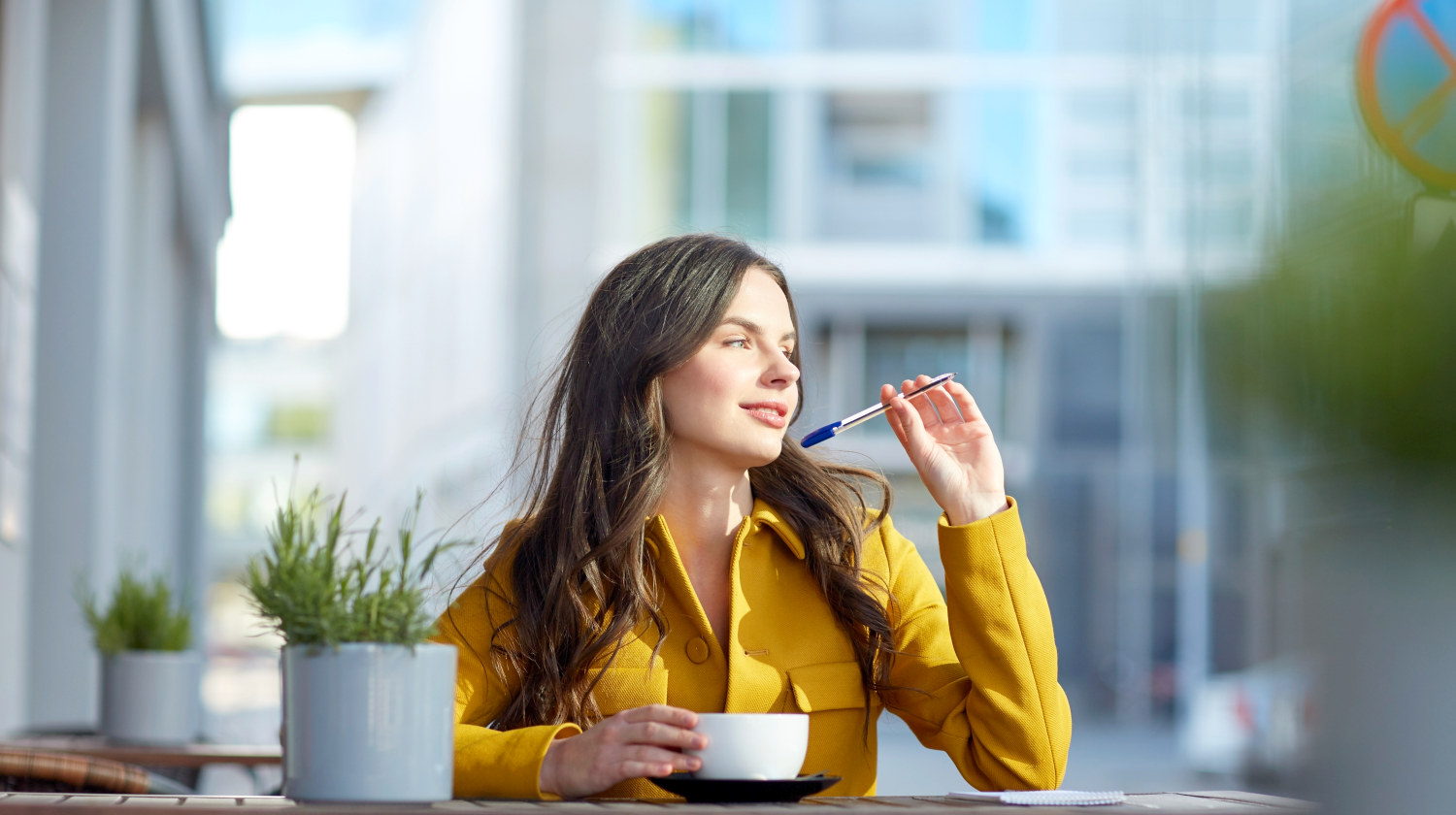 From eggs to kimchi, these are nine foods to help improve your memory and enhance brain power.
RELATED: Are You Suffering From Brain Fog? Here Are 19 Surefire Ways To Keep Your Mind Sharp
Maximize Your Brain Power with These Healthy Foods
1. Eggs
This food may not be for everyone, but those who can consume eggs can benefit from their ability to boost brain power.
Eggs contain choline, a micronutrient the body converts to acetylcholine. Choline is a neurotransmitter that plays a significant role in memory and learning.
What is a neurotransmitter? These are chemicals used by the nervous system, especially the brain, to transmit electrical signals or information.
In fact, in one study, researchers found a link between the risk of Alzheimer's disease and acetylcholine. People with this type of dementia tend to have lower concentrations and function of the neurotransmitter.
2. Kale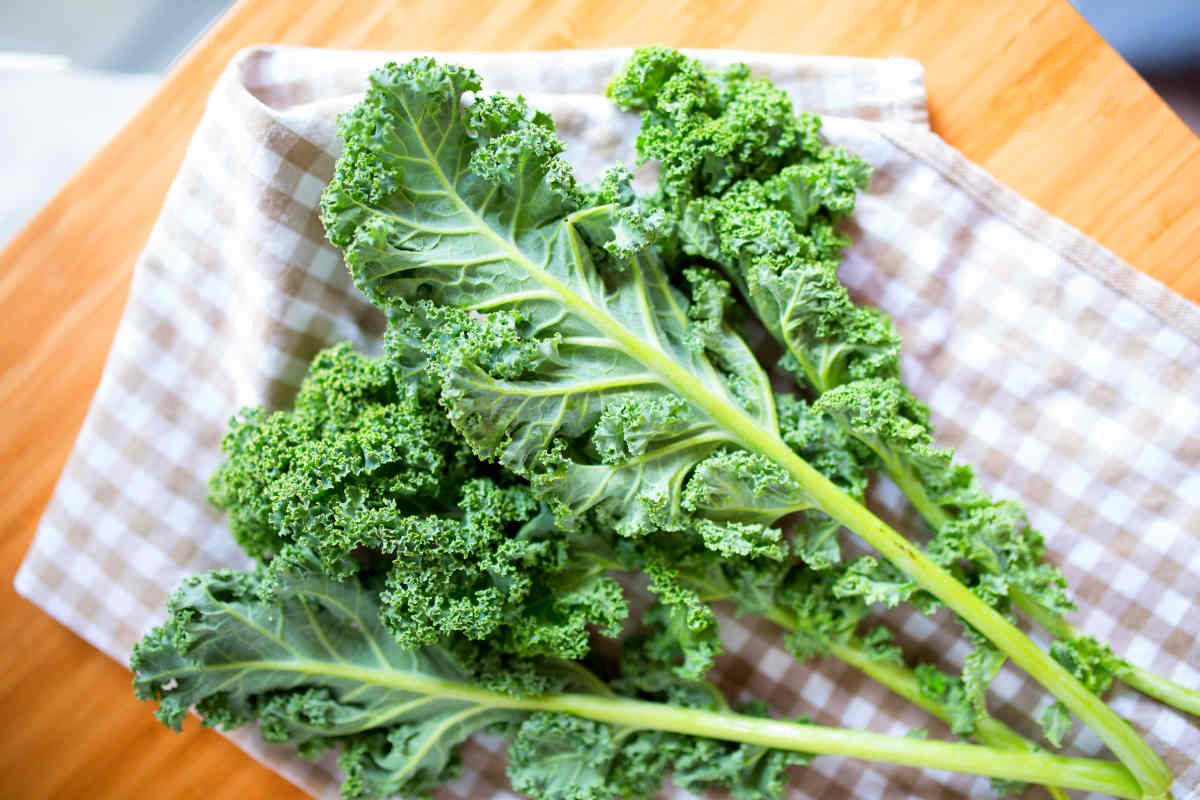 Kale is not only a superfood but also one of the revered brain foods for a reason: it contains high levels of lutein.
Lutein is a carotenoid that gives kale and other dark green leafy vegetables their color. Carotenoids are necessary for visual health, but some studies suggest they are also critical for brain power and cognitive function.
Even better, you can make the most out of it when you combine it with other super greens. These include spinach, wheatgrass, and spirulina.
3. Avocado
Our list of best foods for brain health will not be complete without avocado. It's a rich source of monounsaturated fat, which helps enhance blood circulation.
This is important for the brain as a healthy blood flow means it receives enough oxygen and nutrients for it to function. Avocado also decreases the risk of hypertension, a condition that can lead to stroke.
It is also low in calories but high in fiber, so it's excellent for gut health. If you're looking for sweets, you can eat this instead because it's low in sugar.
Avocado also has selenium, which people with hypothyroidism needs. Hypothyroidism (or under-activity of the thyroid) can lead to symptoms such as brain fog.
4. Almonds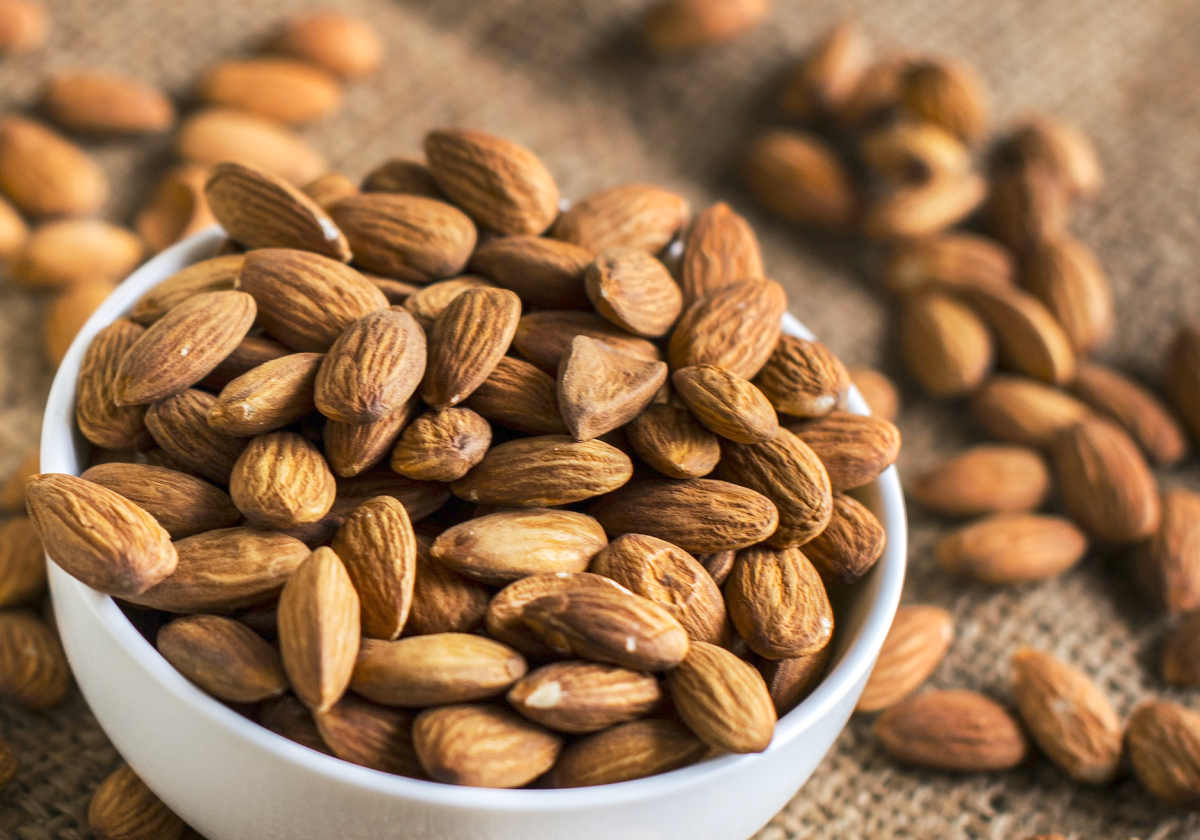 Are you craving some brain food snacks? Then grab a handful of almonds, which increase brain power through vitamin E.
The brain is highly susceptible to the effects of free radicals and oxidative stress. These factors can result in the degeneration of the neurons, which worsens as you age.
Vitamin E is a potent antioxidant, which can help decrease these threats. Multiple studies established a correlation between slower cognitive decline and an adequate intake of this vitamin.
5. Dark Chocolate
Besides almonds, you can stock up on dark chocolate. As one of the brain-healthy foods out there, it is rich in flavanols, which are plant-derived nutrients.
According to a study, flavanols can stimulate the lining of the arteries to produce nitric oxide. Also known as NO, it is a vasodilator, which means it helps the blood vessels to dilate.
When the blood vessels widen, they promote more efficient blood flow. It can also bring your blood pressure down.
Dark chocolate also contains some amount of caffeine, which makes it a stimulant. A bite can increase your mental alertness, at least in the short-term.
Note: Different countries define dark chocolate in various ways. In general, it is a chocolate product that doesn't have added milk solids.
RELATED: Learn To Make Your Brain Better
6. Turmeric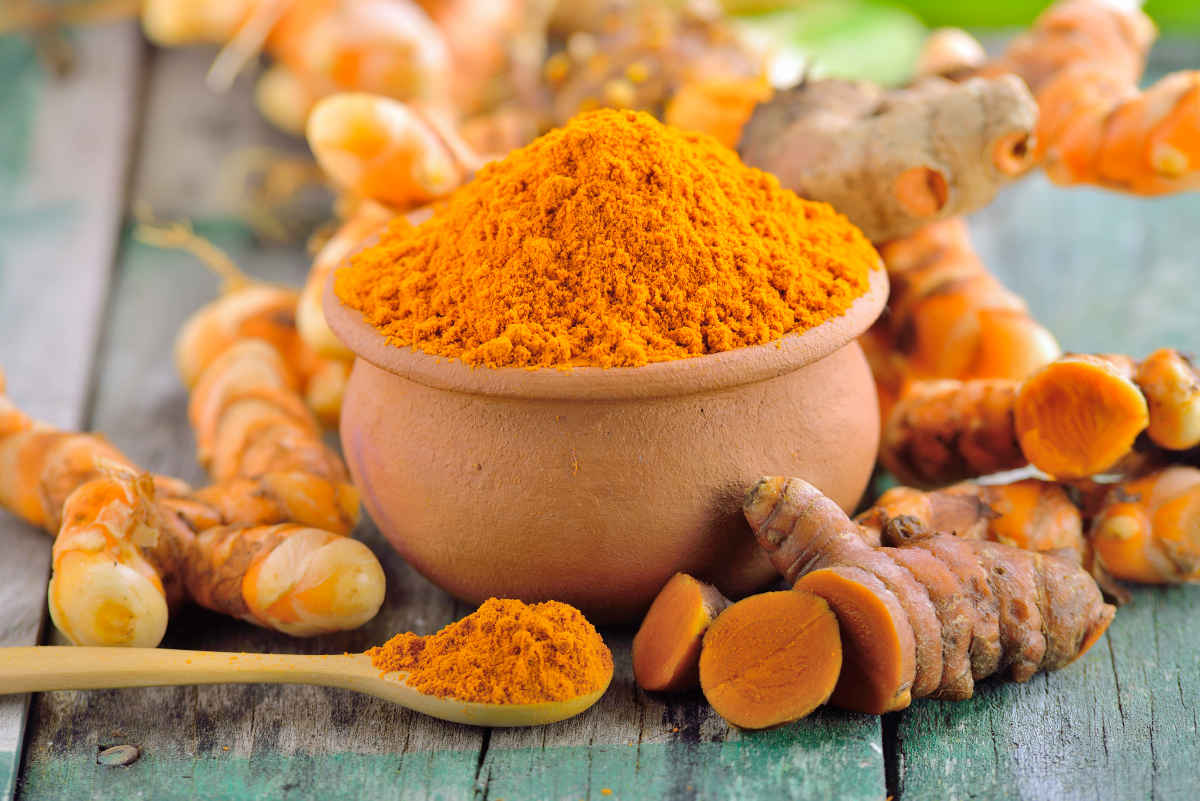 Turmeric is a spice known to not only make your meals delicious but also for improving your overall health. For example, it can increase your brain power and even reduce the odds of brain-related diseases.
This is because of curcumin, a phenolic compound that gives turmeric its bright yellow color. Studies suggest it increases the levels of BDNF (brain-derived neurotrophic factor).
BNDF is a hormone that helps the brain to create new neurons. In the process, it allows for the survival of the neural pathways.
7. Berries
Berries are also some of the best power foods for the brain because they contain high amounts of polyphenols. These are micronutrients with excellent antioxidant properties.
Berries, for example, can have as much as 1,700 mg of polyphenols for every 100 grams. This makes it even healthier than nuts and plums in this aspect.
They also have ellagic acid, a possibly effective phenol for those who suffer from traumatic brain injury (TBI). One study showed it can help protect the neurons from further damage caused by inflammation and oxidative stress.
8. Fatty Fish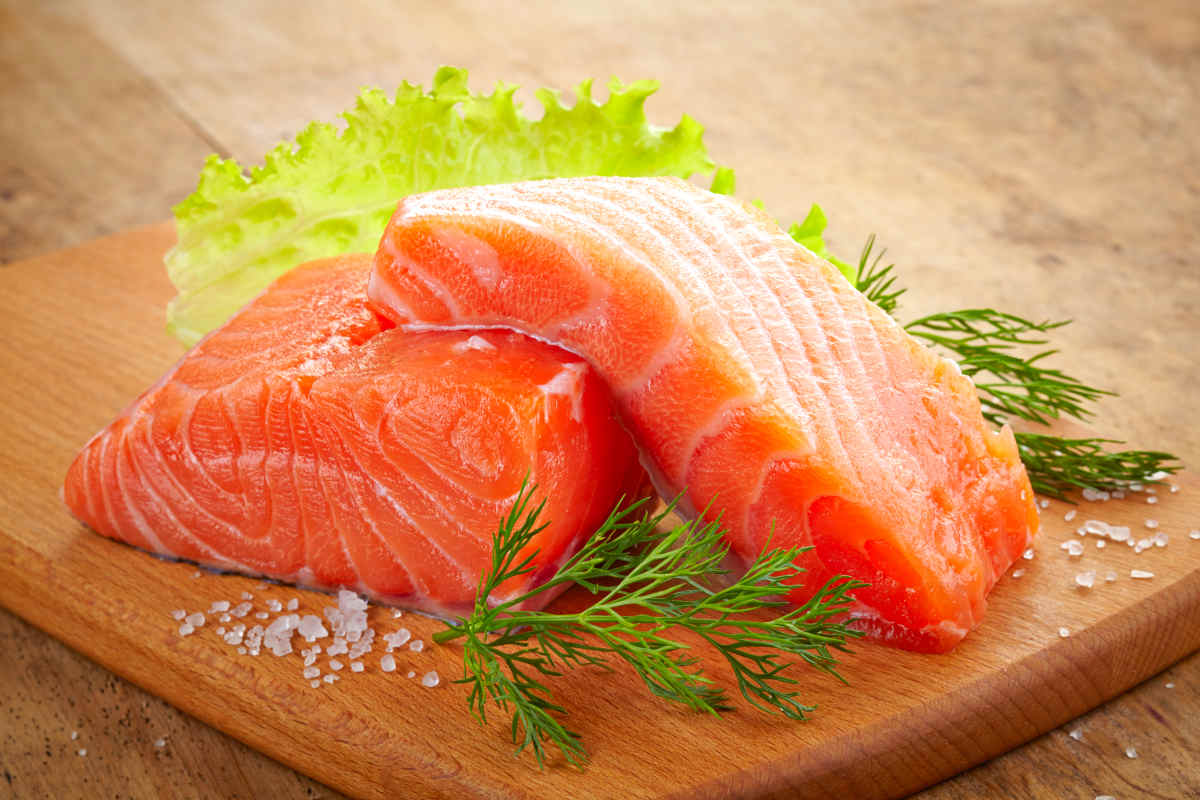 What makes wild salmon and other fatty fish good food for brain power? Answer: omega-3 fatty acids.
Omega-3 fatty acids such as DHA and EPA, which fish have in high amounts, can help increase the volume of gray matter in the brain.
Gray matter is the dark-colored part of the brain and the spinal cord where the synapses are. Synapses are the ones responsible for transferring electrical impulse or information between cells.
Another study cited how regular consumption of fish can help boost the brain health of older adults by slowing down age-related cognitive decline.
9. Kimchi
Kimchi is a nutritious appetizer and good brain food for many reasons. Its bioactive compounds can reduce the signs of cognitive decline and Alzheimer's disease, a study shows.
It does this by dealing with amyloid beta. These proteins can accumulate in the brain, forming plaques, which is a hallmark of Alzheimer's disease.
Kimchi is from cabbage, which has significant amounts of vitamin K. This vitamin can also enhance brain power by metabolizing sphingolipids.
Sphingolipids are structures abundant in cellular membranes. Sphingomyelins, for example, can work as a protective barrier for the nervous system.
Kimchi also increases the number of probiotic strains in the gut, which improves the diversity of the microbiome. Due to the brain-gut connection, better digestive health may also decrease mental problems such as anxiety.
Your brain is one of the hardest working parts of your body, and it needs all the support to maintain optimal health. By eating the best brain foods, you won't only increase your brain power but also fight cognitive-related diseases.
Up Next: