By now, most people are well aware of the health benefits organic food can provide over conventional, intensively-farmed foods. Fruits, vegetables, fungi and animal products which are created using modern, mass production-based methods of farming are literally seething with toxins. These foods are riddled with carcinogenic compounds, hormone-altering chemicals, immunity-destroying antibiotics, and radioactive pesticides. While food, whatever the source, is obviously a necessary component of life, it's sometimes hard to say whether a non-organic food produced using conventional means is helping or harming your body.
As such, those who want what's best for their bodies choose organic, no questions asked. Organic food is administered by reputable organizations, such as the USDA, to ensure that it is free from pesticides, herbicides, growth hormones and antibiotics (in the case of meat and animal products), synthetic fertilizers and often even genetically modified organisms (GMOs). This ensures that the food you put in your mouth is free from chemicals, compounds, and pathogens which could harm your health, and ensures the plant or animal in question grows up in a healthy, happy environment.
While the importance of supporting the organic food industry cannot be downplayed, the average person is often deterred from buying organic due to the perceived price increase. Because organic foods are produced under less crowded, more natural conditions, they generally take longer to produce and are often smaller than their semi-synthetic, genetically-altered counterparts. For this reason, the producer and hence the wholesaler needs to charge more for them than non-organic products. Thus organic products are considered more expensive and therefore only those people with money to burn can afford to buy them.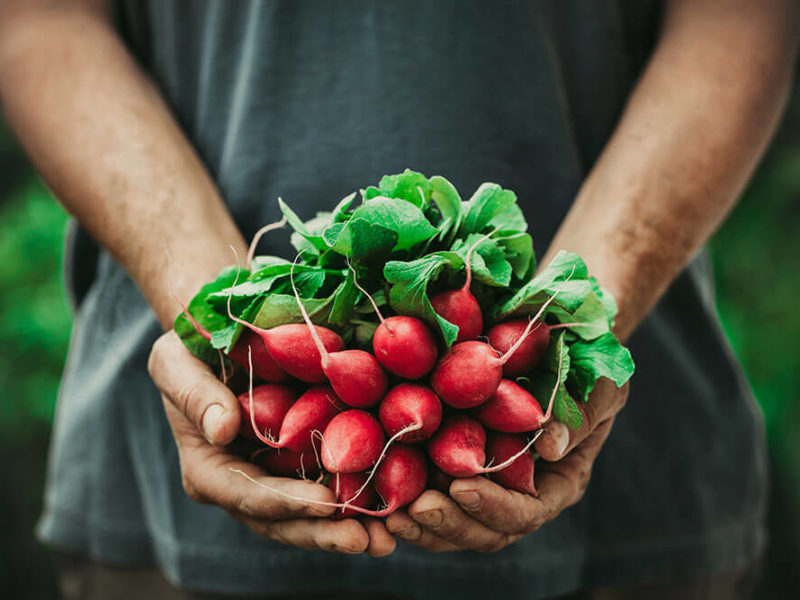 This notion is wrong in so many ways. First, if you performed a lifetime health analysis of a person who ate predominantly organic foods versus a person who ate mostly conventional foods, you'd probably find that the toll those toxic, non-organic foods took on the second person's body more than made up for the small additional cost of buying organic foods in the first place. Non-organic foods greatly increase a person's risk of developing serious health problems, including organ failure, cancer, hormone imbalances, and a myriad of other illnesses. If you examined the healthcare bill of that person in comparison to the person who ate mostly organic foods, it would be a no-brainer.
Secondly, and more to the point of this article, shopping for organic food doesn't have to be the wallet-emptying experience you think it is. There are a number of approaches you can adopt to ensure you're getting access to quality, organic produce and products while ensuring you don't break the bank.
1. Plan ahead
With some careful planning, you can ensure your dollar goes a long way in the organic department. It may require a few more minutes of planning, but jump online or check out your local supermarket's specials of the week and plan your meals around what organic products are on sale. It's actually a really good way to get creative and receive some new inspiration for dishes you wouldn't normally try your hand at.
Kick your organic strategy up a notch by making all your own organic products, rather than buying them pre-made. For example, in-store pre-packaged organic smoothies are ridiculously expensive, however they're actually very easy and cost effective to make at home, and you're guaranteed as to their freshness. Similarly, make your own granola bars, baking chips, and juices yourself – this way you're in control of exactly what goes in there, and you'll save a lot of money by simply buying the raw and whole ingredients and making the product yourself.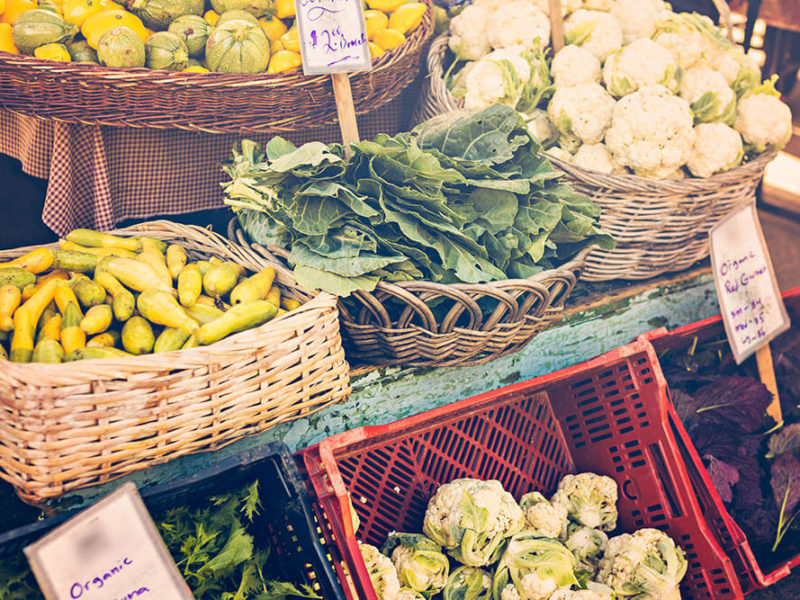 2. Prioritize
If you're really in a tight space with your food budget, use the Environmental Working Group's "Dirty Dozen" and "Clean 15" as guides. They've very generously compiled extensive data regarding the amount of pesticides used on any given fruit or vegetable, and compiled these lists as a rough shoppers guide.
The Dirty Dozen, now actually more like the Dirty Fourteen (doesn't have quite same ring to it, unfortunately) includes foods such as strawberries, apples, peaches, celery, grapes, spinach, and tomatoes. The Clean 15 encompasses foods like avocados, pineapples, cabbage, onions, and cauliflower. So, if you're close to bursting your budget, prioritize your shopping by buying organic those foods in the Dirty Dozen and not worrying too much about the rest. Remember, however, that you should always try to buy organic meat and animal products, as these can contain the highest concentrations of toxins and hormones.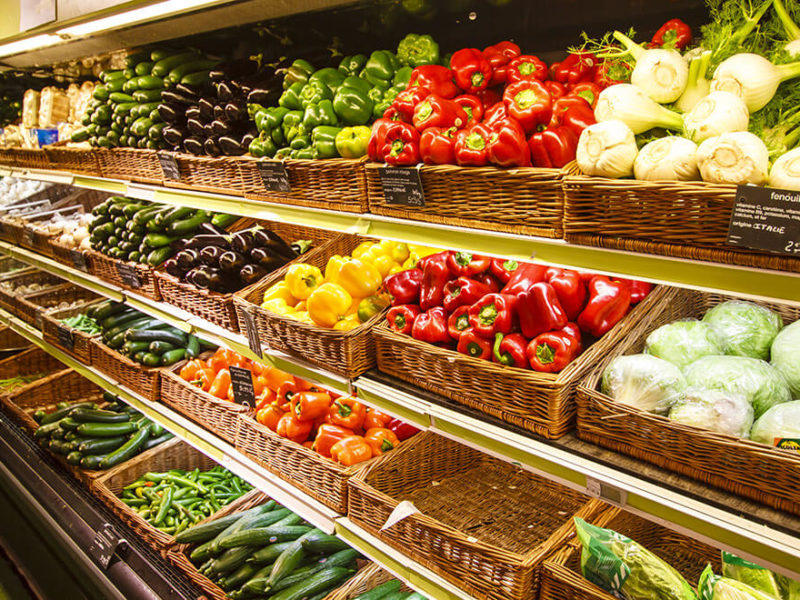 3. Buy in bulk
These days, supermarkets are always running some kind of far-fetched "buy 3, get 1 free" type of promotion. These also apply to organic products – make the most of it! If these promotions relate to perishable foods, buy them anyway and put those you're not immediately going to eat in the freezer. If you seal them well and ensure they don't get freezer burn, they'll last for a long time. Also look out for those wondrous "reduced to clear" shelves and bins, as they often have really good, now-affordable organic products. There's no shame in sifting through them!
For non-perishable goods, buy them from bulk dispensers, which are far cheaper than pre-packaged goods from the supermarket. And finally, seek out a reputable organic farm and inquire as to whether you can buy your beef, chicken or lamb in large portions, such as 1/4, 1/2, or the whole animal. You can ask the farm or a butcher to cut the animal into rough portions and store most of it in the freezer. This will save you big time, and get you eating parts of the animal which you wouldn't usually eat which are often much healthier than traditional, mainstream cuts.
As you can see, when you approach it the right way, there's really no excuse for not buying organic!
You May Also Like…