How can a compound known as trimethylamine increase your risk of heart disease? Learn more about it and how to reduce its levels in your body.
RELATED: 5 Diet Tips For A Healthy Gut
In this article:
How Trimethylamine Raises Your Cardiac Risks and How to Lower the Odds
What Is Trimethylamine?
There are different ways to define trimethylamine (TMA). One, it is the by-product from the decomposition of animals, especially fish and other marine creatures and plants.
Humans can also produce it because of the interaction of certain types of food with gut bacteria. It can be referred to as a colorless, gaseous, flammable substance.
It is associated with a strong unpleasant odor, such as fish and ammonia. Some people use it as a food additive or a flavoring agent.
The gut bacteria metabolize it and then convert it to trimethylamine n-oxide (nitric oxide) or TMAO. The body can excrete this, but some studies say it increases the risk of premature death and cardiovascular diseases.
What's the Role of Gut Bacteria in the Body?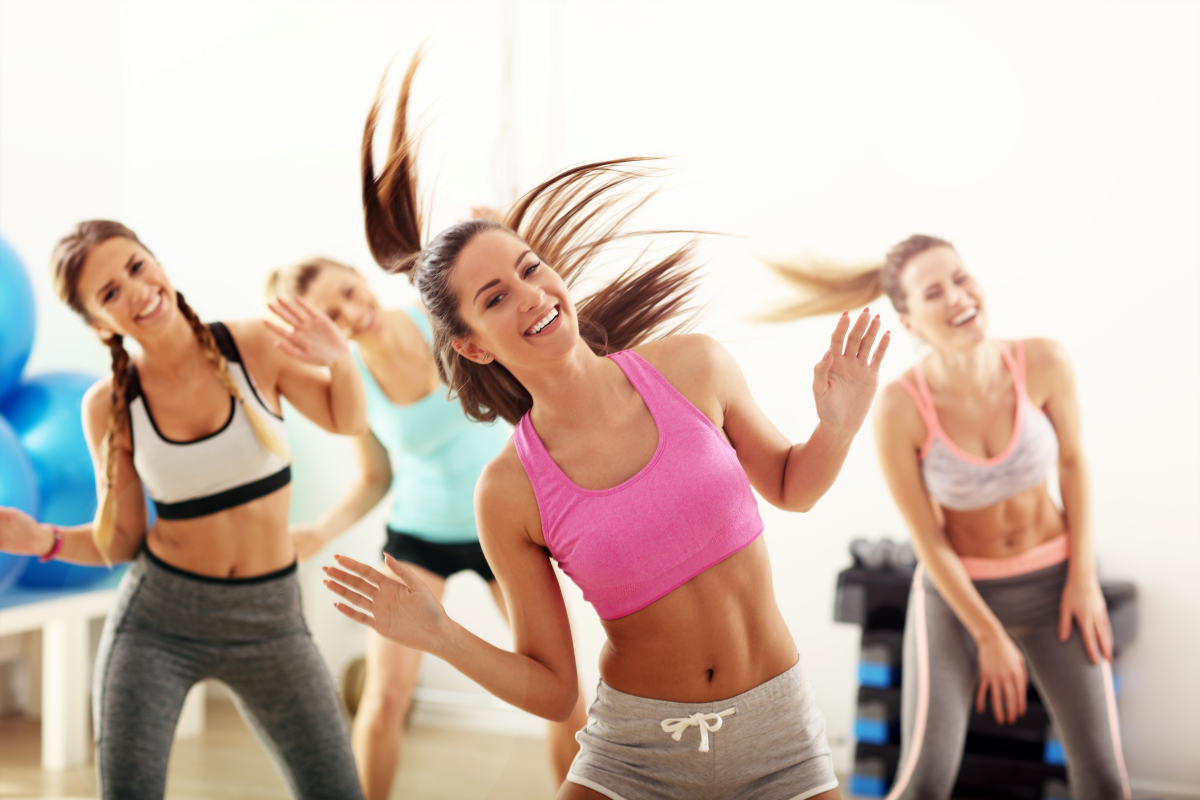 Many people view bacteria as bad. In reality, a lot of bacteria is necessary for human survival.
The body has trillions of these. You can find them in the skin, mouth, and, most of all, in the intestines.
The roles of gut bacteria are so essential some experts call them the second brain. For one, many believe they help improve the body's immune function.
The immune system is the body's primary defense against different types of threats. These include allergens and pathogens.
Next, they help create antibodies. They can fight off invaders or prevent them from spreading further.
Before your body creates these antibodies, they need to identify the threats properly. To do that, they first need to experience exposure to pathogens.
Gut bacteria can help them in this regard. Imagine it as training the immune system to identify harmful and beneficial organisms.
These microorganisms that make up the biome also have their respective jobs. Some of them are vital in the body's metabolism by determining how many calories you should consume.
Others may be responsible for regulating inflammation. Otherwise, you increase your risks of inflammatory bowel diseases such as ulcerative colitis.
Ulcerative Colitis Definition: This is a chronic disease of the colon. The colon's lining is inflamed and develops open sores, commonly referred to as ulcers, which produces mucus and pus. As a result, people with ulcerative colitis tend to experience abdominal pain often and have loose and urgent bowel movements.
Chronic inflammation may also result in type II diabetes and certain forms of cancer.
These bacteria also eat, and your body feeds them by the kind of diet you consume. They tend to feast on two things: fiber and sugar.
The effects of these two on the microbiome are different. For instance, fiber increases good bacteria while sugar promotes the growth of yeast.
Like other organisms, these bacteria also produce by-products known as metabolites. One of these is trimethylamine.
It does so when you consume high amounts of food rich in methylamines. These refer to choline, carnitine, and phosphatidylcholine.
How Do the Bacteria Convert Methylamines to Trimethylamine?
There's still so much science needs to learn about trimethylamine such as how the body converts it.
One study published in Microbiome suggested there may be a retroconversion. It seems the gut microbiota is vital in converting methylamines into trimethylamine n-oxide.
Before it ends in the bloodstream, the body already changes it to TMA. The enzymes produced by the liver then shift it back to nitric oxide.
Note, though, the study involved only mice. The results may be different if the researchers perform a similar test on humans.
The scientists have also not figured out yet the specific types of bacteria that produce TMA.
A study by Cornell University suggested the Firmicutes may be to blame. These are rod-like organisms that can survive in extreme environments.
The researchers discovered healthy men with high levels of TMAO also had a higher number of Firmicutes after they consumed food rich in choline and carnitine. These include meat, eggs, and dairy.
There's also a correlation between the high Firmicute count and the lower diversity of the gut flora. These bacteria may have specific genes that convert the methylamines into trimethylamine.
Why Are Choline and Carnitine Bad for the Health Then?
TMAO actually comes from choline and carnitine through metabolism of the gut bacteria. Does this mean they're unhealthy too?
No, they are not. Choline has a lot of functions in the body.
It can synthesize two types of phospholipids. These are necessary to maintain the health of the cell membranes.
It is also essential in producing acetylcholine. It is a neurotransmitter related to muscle control and mood.
The neurotransmitter is also necessary for memory and function of the nervous system.
Carnitine, meanwhile, is critical in the production of cellular energy. It helps deliver the long-chain fatty acids to the mitochondria for burning.
The body doesn't need a lot of these compounds. The Office of the Dietary Supplements recommends the adequate intake of choline, which depends on age.
The body is capable of producing choline, but the supply isn't enough. You need to increase it with your diet.
There's no dietary reference for carnitine intake. The kidneys and the liver might be able to create enough.
Some people, though, may still experience a deficiency.
Some experts believe up to 2 grams a day may be safe even for long-term use. To be sure, consult with your doctor before taking this.
Who Are at Risk of Producing Trimethylamine?
Anyone can produce trimethylamine, but the following may be more at risk:
Vegetarian (although they don't eat meat, they may consume a lot of eggs and dairy)
People who eat a lot of meat, including beef, fish, liver, and legumes
Individuals taking high doses of choline and carnitine supplements
Some people may also have a disorder called trimethylaminuria. It is a genetic condition characterized by the mutation of the FMO3 gene.
This gene helps break down trimethylamine. If it's missing, the body may lack the proper enzyme, or it produces significantly less of it.
The condition can then lead to the buildup of the compound, which results in odor-related symptoms. The person may experience bad breath or excrete foul smells in their urine and sweat.
It is an autosomal recessive disorder. The person with the condition should have the mutated copy from both parents.
The parents, who are then the carriers, usually do not show significant symptoms.
RELATED: Healing The Gut With Sauerkraut (Easy-To-Follow Recipe)
How Does Trimethylamine Increase Cardiovascular Risk?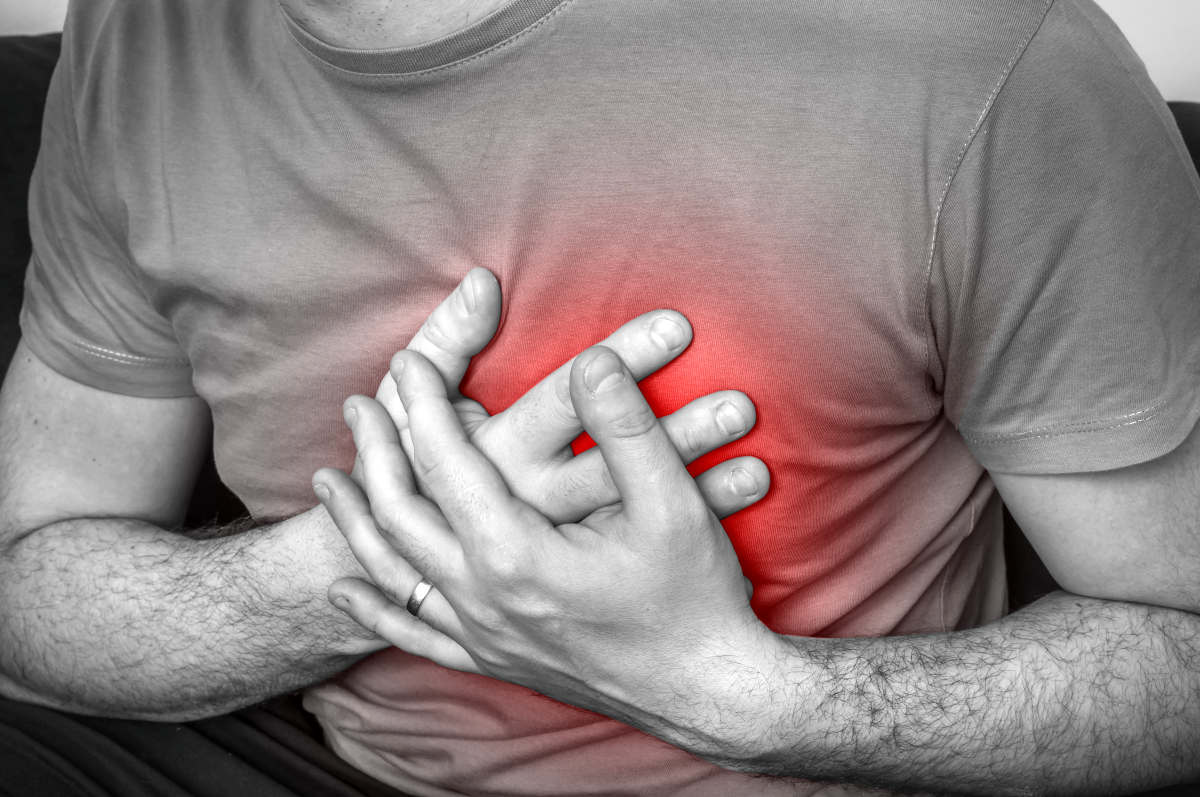 Studies such as this one published in Toxins revealed TMAO levels might create an atherogenic effect. This means the arteries are prone to plaque build-up.
When this happens, the bloodstream pathways can become narrow. It then forces the heart to pump harder to maintain the same level of flow, leading to cardiovascular damage in the long run.
The research also suggests other possible reasons:
Changes in the metabolism of bile acid and cholesterol
Increased inflammation of the pathways or the blood vessels
Formation of foam cells
What are foam cells? These are immune cells that accumulated a lot of fatty deposits such as cholesterol that they can no longer function. They derive their name from their appearance.
There's also an association between higher levels of TMAO and the decreased function of the kidneys. It can, therefore, boosts the chances of chronic kidney disease (CKD).
The American Kidney Fund said heart disease might also cause CKD due to the changes in the cardiovascular system.
When the heart is not working well, it may result in the buildup of blood in the main vein leading to the kidneys. The kidneys then do not receive the right amount of nutrients and oxygen to keep them in good condition.
The connection between TMAO levels and heart disease is so strong that testing the former can be a more accurate predictor of cardiac risks in the short term and the odds of premature death in the long term.
It can even predict the cardiac outcomes of patients who do not produce troponin T in their blood. This protein is an indication of a damaged heart muscle.
When Should You Test for Trimethylamine?
The test available is usually for those who have trimethylaminuria. It is a urine test, which tends to contain the compound.
The procedure is fast, but the compound is highly volatile. It's essential you follow the storage or delivery instructions.
The specimen may still be viable within four hours if it is refrigerated between 2° and 8°C.
How to Lower TMAO?
If you have trimethylaminuria or high levels of TMAO, you may be able to reduce the presence of the compounds in the body with the following:
1. Be Cautious with Choline and Carnitine Supplements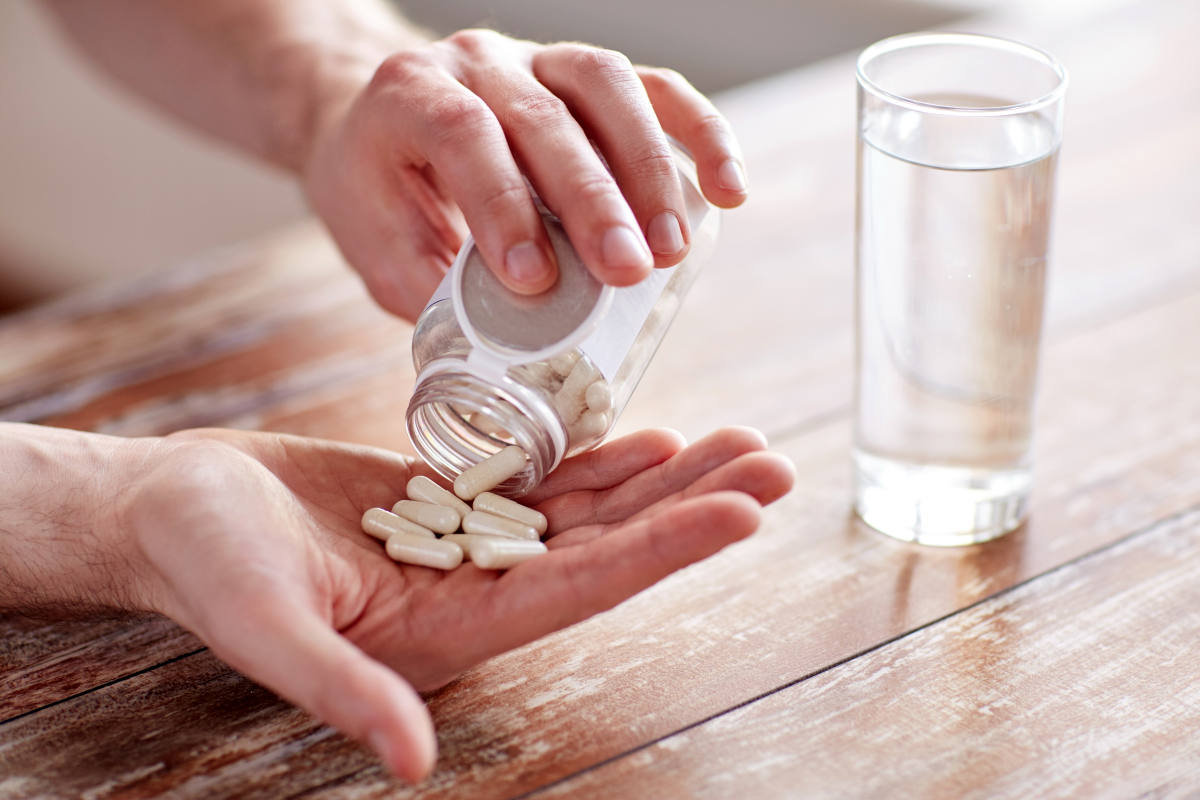 In one study, the levels of TMAO in the blood increased more than eight times after one to two months of supplementation of choline. The effects were the same regardless of whether they were omnivores or vegetarians.
Before you supplement, request a deficiency exam from your doctor. Work with them to know how many doses you need or if you even need to do supplementation.
2. Control Intake of Dairy, Meat, Legumes, and Fish
These are the types of food rich in methylamines. You may have to follow the dietary recommendations:
Dairy is usually between 2 and 3 cups. A cup of milk or yogurt already counts as one.
Protein, including meat, should be about 0.8 grams for every kilo of body weight. A sedentary woman should avoid eating more than 46 grams daily.
Consume fish, especially oily ones, twice a week.
Eat one egg per day.
Your diet plan depends on many factors. These include your age, weight, preexisting conditions, genetic risks, and gender.
3. Understand How Gut Works
Gut health is complicated. Understanding it is essential to helping you become more proactive with your lifestyle choices.
You can participate in learning programs to expand your knowledge anytime, anywhere.
4. Focus More on Fruits and Vegetables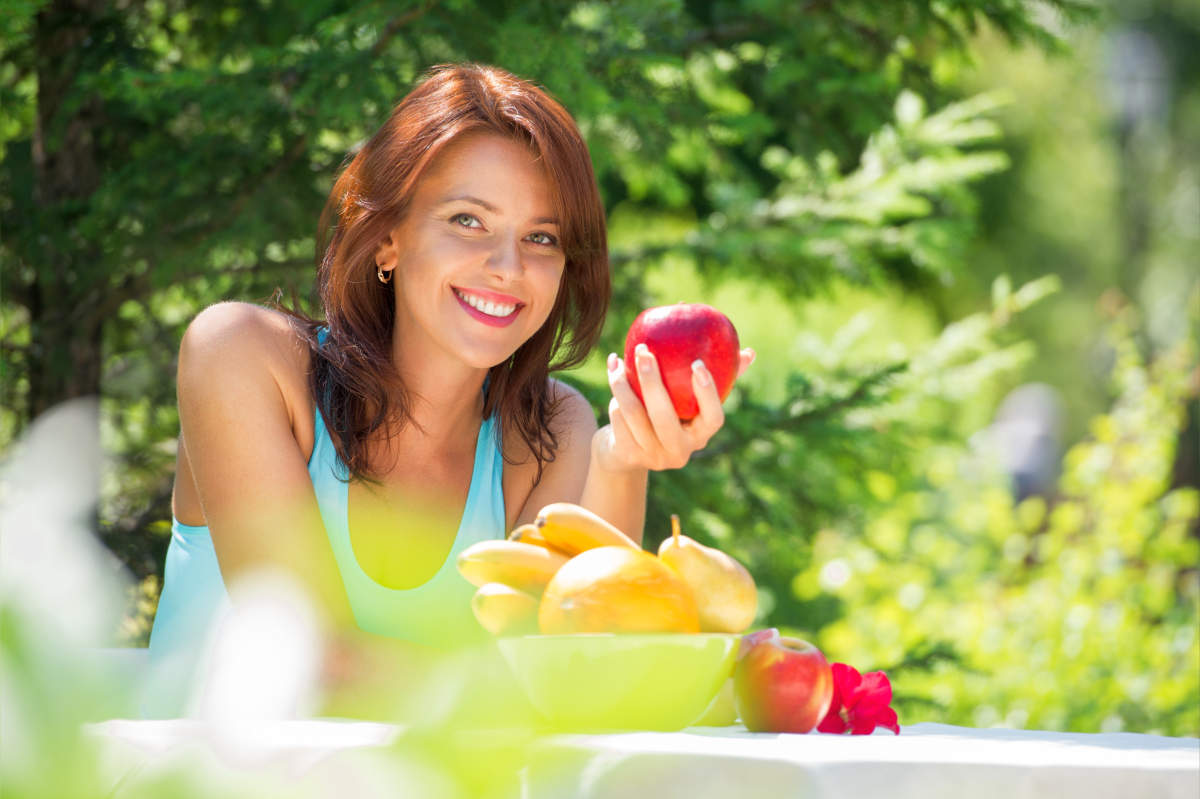 The U.S. Department of Agriculture recommends a half-plate of fruits and vegetables a day. At least half of the grains consumed should be whole.
Proteins should be no more than 20% of the plate. Eat more lean ones, such as chicken or turkey over pork.
Too much of a good thing will always have a detrimental effect on health. If you consume high amounts of choline or carnitine, you can produce more trimethylamine.
This compound may then increase your risk of cardiovascular disease, chronic kidney disease, and even premature death. Balance is vital for a healthier gut.
You May Also Like…