Mr. Universe to Mr. Marshmallow
He went from Mr. Universe to "Mr. Marshmallow." Wade Lightheart gained 42 pounds of water and fat in 11 weeks after competing in a national bodybuilding competition. He became ill. He was confused about how this could happen to him after being in, what he though, was the best shape of his life.
He followed all the conventional nutrition advice in his training as a bodybuilder. Much of the advice centered around consuming large amounts of protein. He was a raw foodist but this didn't prevent intestinal distress. His approach failed, and he wanted to know why.
Wade Lightheart is an advisor to the American Anti-Cancer Institute and a three-time all natural bodybuilding champion. He accomplished his bodybuilding feats as a vegetarian.
The Missing Links
He took a step back and investigated what had gone wrong in his eating and nutrition environment. He discovered probiotics and enzymes, or the lack thereof, made all the difference in how he felt and how he looked.
We live in an era in this country of food abundance. The food is engineered and designed to cause us to crave it. The cravings are not matched with improved nutrition. We eat sugar, rancid fats, undigested proteins, burnt proteins, and GMOs. We are also surrounded by toxic agents.
This has caused havoc for our digestive and immune systems. The symptoms show up as things like heartburn, gas, and constipation. It progresses to more aggressive expressions such as acid reflux, skin conditions, and migraines.
FREE ebook
Has Your Gut Sprung a Leak?
Don't let a compromised intestinal barrier undermine your good health.
Learn what you can do to fortify your intestinal barrier and give your gut what it needs to thrive.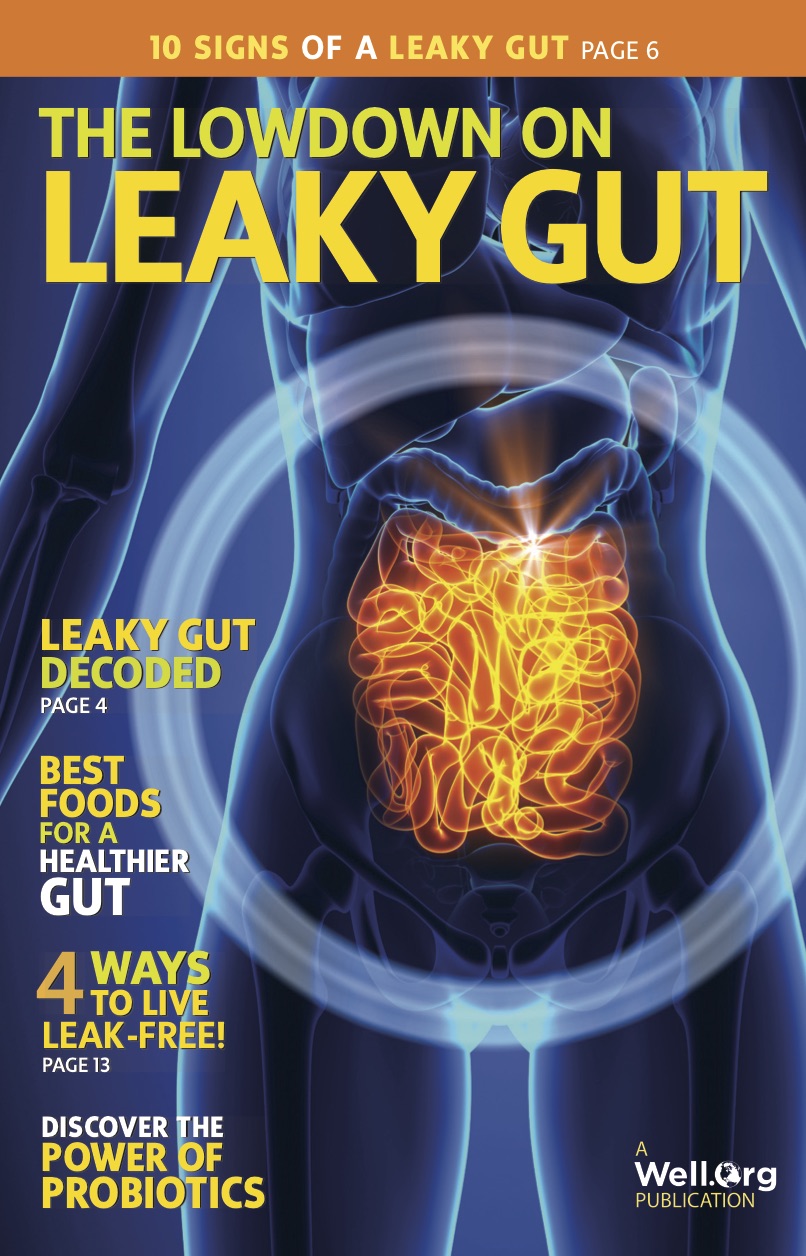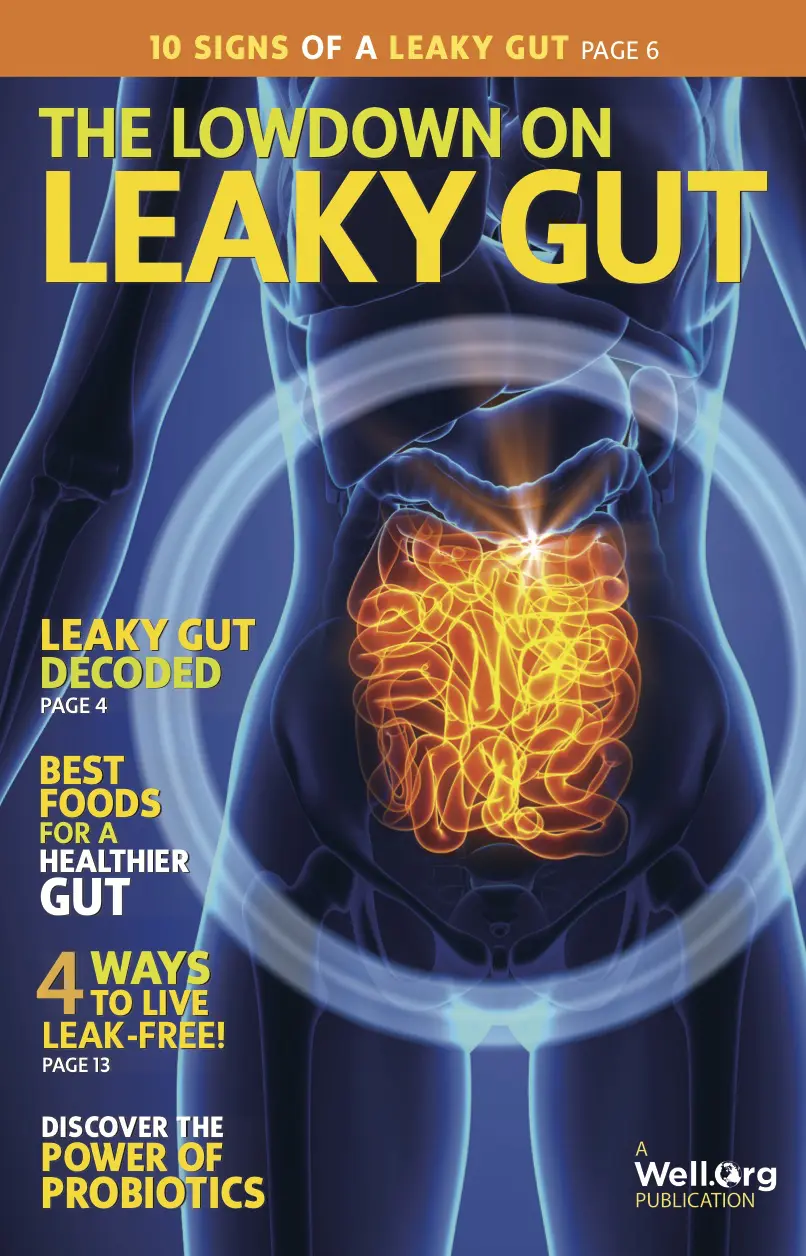 Wade tells us that we need to address those minor symptoms right away. It's not enough to do a quick-fix detox. We have to manage our social and psychological environments.
We also must provide the body with extra enzymes and probiotics to make sure that our food gets absorbed and utilized properly. If our bodies have to produce additional enzymes because of bad absorption and inadequate digestion, we end up using muscle to produce enzymes. These are enzymes that we could otherwise use for healing, energy, and cognition. We have to reduce the enzymatic cost of eating.
From Thinking To Blinking
Every biological process in our bodies uses enzymes. We go through a process of chewing our food, after which it enters the upper cardiac portion of our stomach. Then the body produces enzymes, hydrochloric acid, and buffers to prevent that acid from damaging our stomach lining. If you don't produce sufficient hydrochloric acid or the right enzymes, or if you don't consume adequate fiber, or water, your body will not be able to use the food efficiently. Dairy and red meat are two of the main culprits in our digestion problems. So more of our diet needs to be plant-based. When we improve the absorption of our food, we are able to get more mileage on less protein.
Age, diet, genetics, and stress levels determine the efficiency of our digestive systems. Some of us are stronger in those categories than others, but we can all use help.
For Wade's BiOptimizers enzyme and probiotic package, go here.
Interview notes from the show:
Pedram:
Welcome back to the Health Bridge. Dr. Pedram here with my new friend, Wade Lightheart, who has got an incredible story we're about to get into. I'm going to give you a little bit of background on the gentleman. He's an advisor to the American Aid to Cancer Institute. He's the Director of Education at a company called BiOptimizers and the author of a book called "Staying Alive in a Toxic World." Professional bodybuilder had an interesting experience, a spiritual experience if you will, went to the other side, became a vegetarian, and then started messing with all kinds of health issues, and then came back with a really interesting resolution. Hey, welcome to the show.
Wade Lightheart:
Hey. Great to be here.
Pedram:
Yeah. Great to have you. I love the in-person, because I actually get to be with people on studio, and so I know you all appreciate having people here.
How did you go from Mr. Universe to Mr. Marshmallow?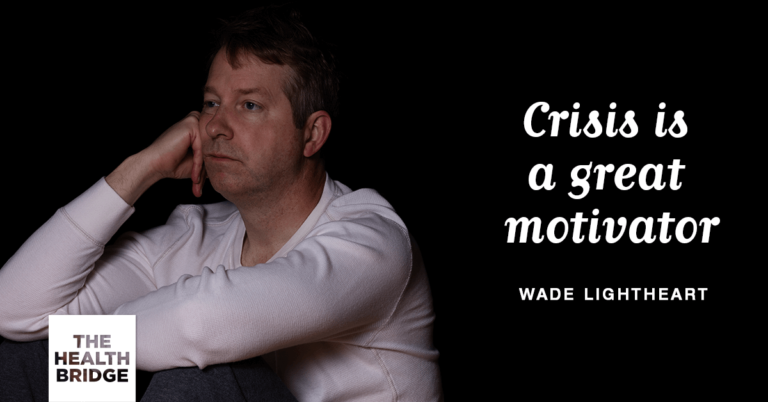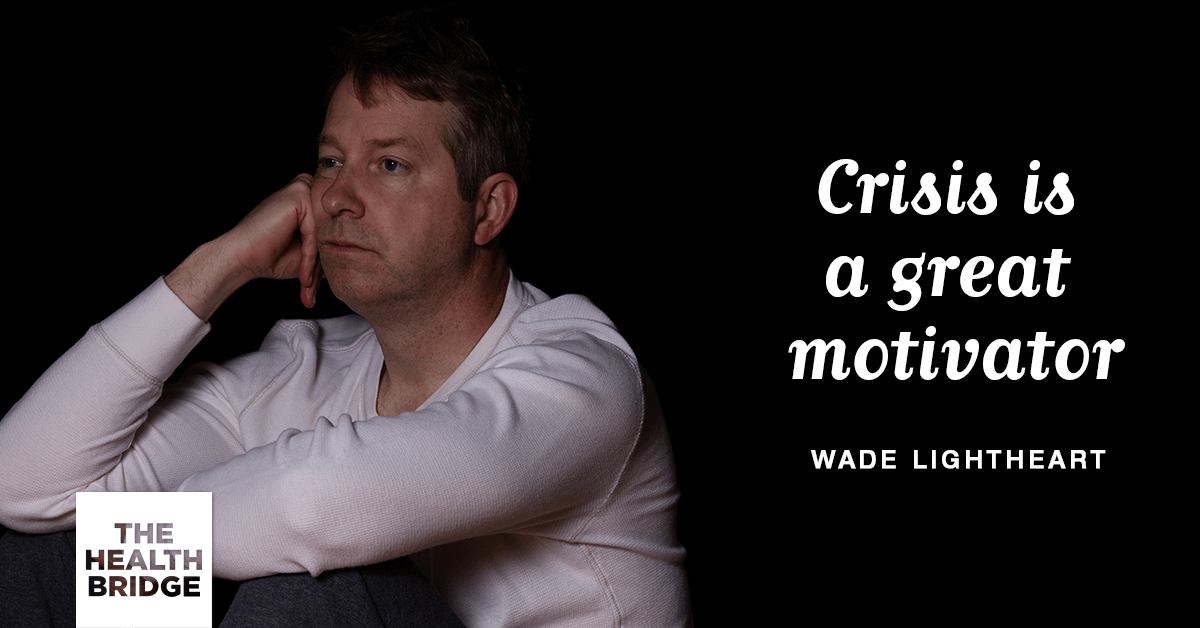 Wade Lightheart:
Yeah. Well first, I don't recommend for anyone to do that, but it's the before and after picture only reversed. You have these beautiful pictures of being on show and you're in shape, and then I totally blew up. It was largely in part because I had prolonged period of dieting. I was doing things that were upsetting my intestinal track. After the contest, when all that stress and everything finally popped, I just exploded. I gained 42 pounds of fat and water in 11 weeks. I began a quest. Why did this happen to me? I turned out like a lot of people, I had some unknown digestive issues that were contributing to this. I thought it was so crazy, because I'm a high performance athlete. How did I end up sick? How did I end up messed up? That led me to the discovery of my work today. There's always a seed of success in crisis.
Pedram:
Totally, totally. That was your lesson. You grew up in Canada.
Wade Lightheart:
Yes.
How Wade Lightheart Got Started With Bodybuilding
Pedram:
You were in rural Canada, so you were like, "Hey, there was nothing to do. I might as well work out."
Wade Lightheart:
Yes. I lived 5 miles to my nearest neighbor. I read some Arnold Schwarzenegger books, built a gym in my barn, and started training in a snowmobile suit in the winter. Eventually, that just led to a career in bodybuilding years later.
Pedram:
Bodybuilders love protein.
Wade Lightheart:
Yep.
Pedram:
Protein, protein, protein. I can't get enough protein. What happened? Going vegetarian doesn't necessarily scream, "This is great for protein consumption." What happened there, and then how did you make that pivot to stay in bodybuilding.
Wade Lightheart:
It's a great question, and I think all athletes today are really focused on protein for muscle and recovery stuff. It was a transition. I went to the concepts of vegetarianism after studying Eastern philosophy and looking at that, so that was a great idea. I tried soy and casein and whey proteins and all this because I was trying to apply this meat-eater's mentality to that whole thing. I need to get my protein. Assuming that I'm digesting it all, if I get 200 grams, I'm eating it. I found out later that wasn't the case, want to get into that. That's what led me to this taking in all this protein trying to reach these goals, and then finding out that that was actually setting me up for a bigger problem that I didn't imagine, even as a vegetarian. The principles are the same for a meat-eater or for a vegetarian or for someone who is on a plant-based diet. Are they absorbing and utilizing that? That's the question.
Raw Food and Probiotics
Pedram:
This is where I think a lot of the raw foodies come in and make, I think, their strongest argument is that live food comes with live enzymes.
Wade Lightheart:
Correct. That's true. I became a raw foodist for a couple of years to experiment with this. There was only one problem with that: most raw foodists don't carry a lot of muscle. I notice also, as they get older, they have a different set of problems that start to come up, metabolic issues and a variety of things. I was like, "How do I take the principles of that which was, as you said, enzymes and probiotics which are naturally occurring in natural foods, if it hasn't been messed with, and utilize this for a high-performance model. It took me about four years to figure this whole thing out and to tweak and get it to a state where we thought was optimal.
Pedram:
You're consuming protein, but you're consuming particularly food that's been cooked and is devoid of enzymes, so then the body doesn't have what it takes to break it down. We have the bigs, right? We have amylase, protease.
Wade Lightheart:
Lipase.
Pedram:
Lipase, yeah. For the big macronutrients, and those are what we need to help break them down. At a certain point, the body is tired. The body is overwhelmed? What happens?
Probiotics and the Digestive Process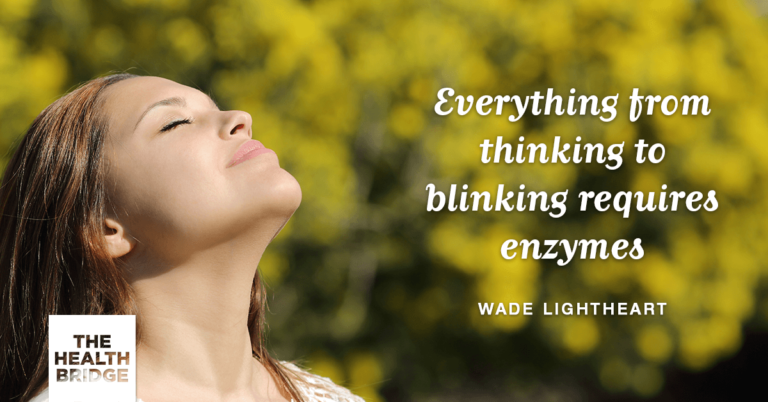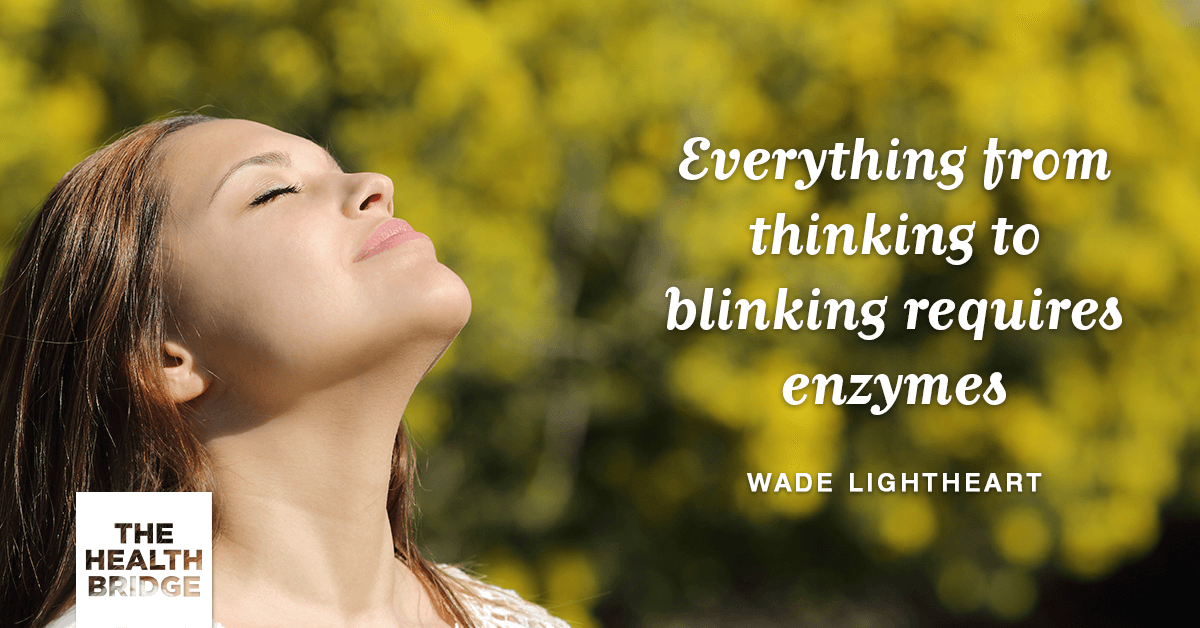 Wade Lightheart:
Let's start right from the in. Enzymes are required from everything from thinking to blinking. Every single chemical reaction requires an enzyme. They're very expensive, if you will, to make by the body. Oftentimes, we have to take protein, convert it into enzymes to use this. Therefore, when I saw a lot of the raw foodies, they had very low protein diets and had very little muscle mass. Then you have bodybuilders who are eating massive amounts of protein, have a bunch of digestive issues, and they hit a saturation point. There's got to be something other. The missing link was the enzyme and how you convert. If I take in, whether it's 10 grams, 100 grams, 200 grams, 400, whatever amount I'm taking in of food, it doesn't mean it gets into my cells where I need it. It just means it's in my digestive track. What's going to convert that is enzymes and probiotics. The enzymes around going to break it down like cutting the grass, and the probiotics are going to mulch the grass and make it into small, utilizable forms. If that process is messed up, then I'm not absorbing that. Now I have undigested protein inside my intestinal track creating all kinds of problems.
Pedram:
There's actually a piece that I'll jump ahead to just because it's so significant. I just saw this in the show notes that made me gag for a second. Undigested proteins created something that when John Wayne died of cancer, he had, and I'm quoting here, "40 pounds of feces in his intestinal tract."
Wade Lightheart:
I think the scientific term is mucoid plaque. If you look at researchers like Dr. Hiromi Shinya, who is the leading gastroenterologist is the world and developed the Shinya technique for removing polyps, he has cameras on his website where he actually goes up, and he says, "Undigested protein, particularly from red meat and dairy products, create sludge-based buildup inside the intestinal wall, and this becomes a feeding ground for bad bacterias that can trade on all sorts of disorders from everything from depression to skin orders to low energy to uncontrollable weight gain, bloating, gas, swelling, all these different things that people are suffering from today.
Pedram:
I know the functional medicine crew is very big on hydrochloric acid, and that's something that is missing in a lot of us. You got all these people taking antacids when they should be actually taking acid to help break down their food, especially for the meats and the red meats and stuff like that. You get all these guys trying to lift weights and eat steaks and all that, and you were one of those guys.
Wade Lightheart:
I was one of those guys.
Pedram:
How did you come around to finding this solution? Was it through the calamity?
How To Get Enough Good Enzymes For Healthy Digestion
Wade Lightheart:
That was all I need. There's nothing like a crisis to get you motivated. I had heard ideologies around this, but I'd never really got into it, because I was a young, strapping guy thinking I can take on the world. All of a sudden, that was all taken away from me. I'm missing something. That was how it started, and then went the movement to vegetarianism, and then it went to, "Okay, well that's not the answer either." There's an intermediary between, and that's when I got into the research, and I start looking. There's a lot of people suffering from these digestive conditions as you were saying. Hydrochloric acid, acid reflux, the list goes on and on. Irritable bowel syndrome, all kinds of inflammations. What is it? When I looked at how digestion works, what we're eating in the modern world, I realized, "Oh my goodness, this is what we're all missing." We don't get enough enzymes, and who knows what's going on with our gut bacteria.
Pedram:
When we don't get enough enzymes, because we're not eating the raw food, then our body has to basically produce more, so we're putting undue stress on our pancreas. That's where you're starting to see. I'm assuming in your teens and your 20s, I could eat this table in my 20s, and I'd be fine.
Wade Lightheart:
Right, yes.
Pedram:
Then all of a sudden, something shifts. Is that the metabolic wall with aging?
Wade Lightheart:
It seems to be. According to Dr. Howell, who is the pioneer, and he wrote a book called "Enzyme Nutrition" which I think everyone if they read that will get a great idea. He said the average 40-year-old has about 30% of the enzymes he had at birth. Again, going back to the enzymes that are required from everything from thinking to blinking, people think it's normal to age and feel less energy or not be able to digest as much or have a variety of issues, when really, it comes down to their body is using up smooth muscles and striated muscle to make enough enzymes to digest the food in their diet.
There's a cost, and I always use the turkey dinner syndrome. Everybody's had the big Thanksgiving or Christmas dinner where everybody is eating the 1 and 2 helpings of food, and then everybody makes the mad dive for either the couch or the floor. You're lying there, and the drool is coming out of your face. You wake up, and you're hungry again. You're going for that extra piece of pie. What happens? So much food entered into the intestinal track, you had not enough enzymes. The enzymes that were used for everything else, your body has shut all that down, shunted all the blood to the digestive system, start manufacturing digestive enzymes. You literally pass out until you can get that managed. When you do that, you're craving sugar again, because you used smooth muscle in the bite and along your intestinal track to start making complete proteins, because digestion didn't happen at the start where it should in the upper cardiac portion of the stomach.
Pedram:
Even before that, we're talking about chewing which is supposed to break down some of the food.
Wade Lightheart:
Correct.
Pedram:
While we have that up there, we have our saliva which is supposed to help emulsify and break down and all that before we even swallow.
Wade Lightheart:
That's right.
Pedram:
Who the hell has time for that nowadays, right?
Wade Lightheart:
Nobody.
Pedram:
Nobody does it.
Wade Lightheart:
Nobody does it. That's an interesting thing. People are eating quickly. There's no enzymes in the food present. Normally, you chew this food up, and that starts breaking it down into smaller pieces, and pidolin is released. Now the breakdown of carbohydrates starts to happen in the saliva. It goes into the upper cardiac portion of the stomach, which is the top half. Now what most people don't realize is hydrochloric acid doesn't come in right away. The enzymes present in the food are supposed to start breaking down in the higher temperature of the human body. It's controlled rotting, essentially is what it is. Everyone knows at higher temperatures, food breaks down quicker. Colder temperatures, it goes down slower. What happens then, hydrochloric acid starts to come in 30 minutes to an hour after and starts changing the pH level of that mixture. It's disinfecting, but it's also different enzymes become active at different pH levels at that point if they're present. If they're not, you just got a disinfected mass of food. Then when it gets buffered, goes into the intestinal track, then your body is going to start releasing its enzymes out of its pancreas. Now research has shown that humans have a pancreas that's four and a half times the size of any other species at the same weight. That's a very interesting statistic, because humans are the only people that eat cooked food.
Pedram:
Interesting. We have been eating cooked food for hundreds of thousands of years. Arguably, and Richard Wingham and there's a bunch of interesting science going in that direction of saying, "Look, this is what helped unlocked nutrition and helped us feed our brains and make space shuttles." It's a mixed bag, right? We're better at consuming food that's be predigested, but then we're missing the enzymes.
Wade Lightheart:
Yeah. I think what's interesting about that is that those models aren't actually competitive models. A lot of people think it's an either or, but it's actually a both. There was advantages maybe of having cooked food and survival components and storage components and feeding our brains. That's a likely truth, although there's no absolutes. At the same time, there's a corollary fact. If I have to take a jet, that's great. I can fly from LA to New York in four or five hours, but there's a carbon footprint. There's a cost to everything, and it's just about people today recognizing and understanding there's a lot of benefits to all these convenience that we have, but there's also something that we have to be aware of for our long-term health. That's what I learned, and that's what I quote and teach.
Pedram:
You learned it the hard way.
Wade Lightheart:
I learned it the hard way. Unfortunately, I saw a study the other day. Fox News said that 75% of Americans suffer from some form of digestive issue, and only half of them report them to their doctor. There you go. They are going to those short-term solutions, the antacids like you talk about and the Pepto Bismols and all these sort of things that mask the problem but maybe also mask what could happen down the road much like my experience.
Pedram:
Like John Wayne experienced.
Wade Lightheart:
Exactly.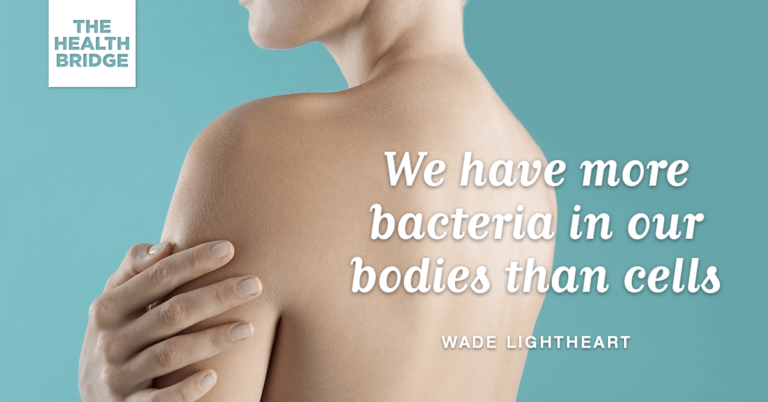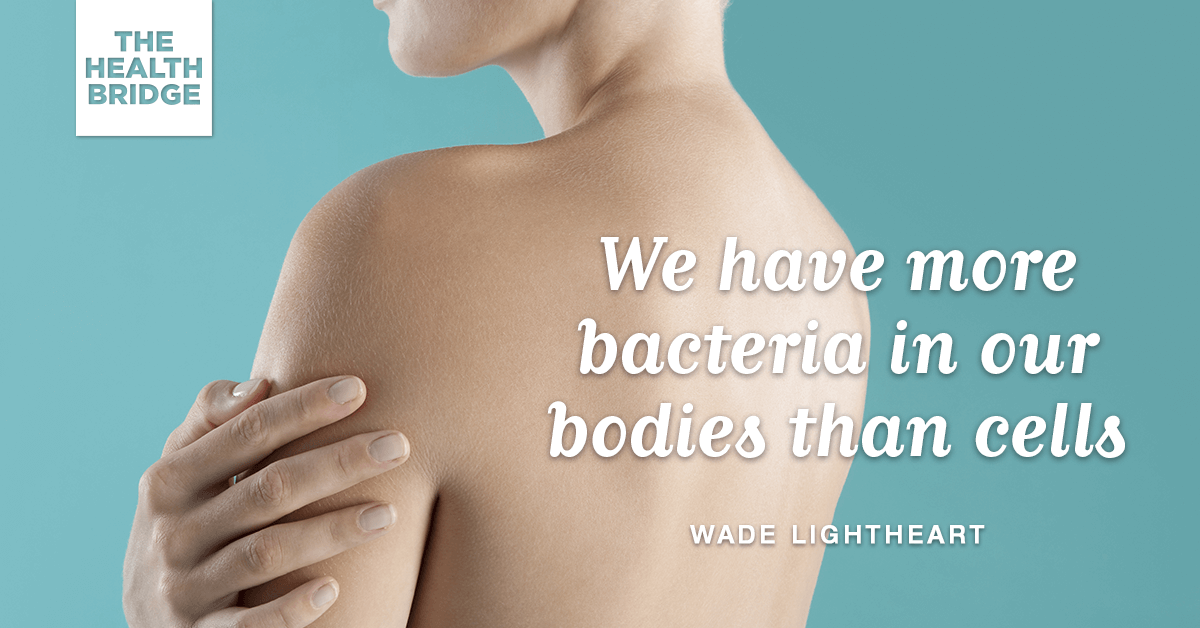 Soy, Whey, and Casein Based Protein Products
Pedram:
Later on, it becomes cancer. For now, it's just discomfort. Don't wait.
Before we leave the bodybuilder thing, I want to speak to this for a second, because a lot of people go to whey. A lot of people have this casein-based stuff. A lot of people have soy-based stuff. This is crap protein in a lot of ways. Big, huge, oftentimes genetically modified molecules aren't really designed for human consumption. It's like all these bodybuilders have gas, and it's just assumed that that's the deal. That's not normal, right? That's not how we're supposed to roll.
Wade Lightheart:
Exactly. That's part of the culturalization of different sects. For example, the bodybuilding world was the people that promoted the higher protein diet. There are advantages to it as far as building muscle, but if you look at soy, I think there's 13 different enzyme inhibitors, most of it's genetic modified foods. We know that that's a problem over the long term. If you look at casein and whey, whey protein was originally used to fatten pigs. Now they've extracted, and they say, "Well look at all the amino acids, and we have this bioavailibilty," and all these sort of things that sound great, but if you go to Dr. Hiromi Shinya, this guy scoped 370,000 colons during his career. He said the one thing that we find in the digestive systems of people is dairy products and red meat. This is what is the feeding ground and the challenge. You can check out his book on it, "The Enzyme Factor." It's a great book for people for understanding that. Of course, that's quite common after 40. There's a lot of people that they're going to get polyps removed or even more serious conditions.
Pedram:
You'd alluded to something that I think is really relevant for the conversation that's being had right now on a much larger sphere, which is the microbiome. Everyone is like, "Oh, the good bacteria. I have to do something about the good bacteria." There's a piece to that that I think isn't part of the conversation very much yet. It's that fermentation, that rotting piece that you mentioned, right? We're warm, right?
Wade Lightheart:
We're warm.
Pedram:
There's things that happen when food comes in, and there's a natural rotting process that's controlled and is mediated oftentimes by some of these bacteria. We talked about this mulching, like the cutting and the mulching. I'd really like to unpack that a little more.
Breaking Down The Human Digestive Process
Wade Lightheart:
Right. If you look at the process, let's go through digestion and how it works. First, as you said, you start chewing it up. It goes into the upper cardiac portion of the stomach. If there's enzymes present, it start breaking them down. Hydrochloric acid comes in, and that mixture starts to change. Your body releases alkaline minerals, bicarbonate buffers is the fancy name, so you don't ulcers and stuff. If you have an over production, then you start getting ulcers, and there's bacteria. At this point, various bacteria strains, good bacteria, and good means, for the lack of a better word, is the guys that help you mulch the grass that you cut with the enzymes or through your first part of digestion. That's cutting the grass while the bacteria is mulching it if you will to make it smaller and more absorbable.
At each stage, various nutrients will be taking in that mixture, but if you have let's say a mass amount of protein that comes in, or you have a gut biome, or the microbiome, that just serves how many species and what do those species look like in your bacteria, which is somewhere in the range from 200 to 500 depending who you talk to. That's going to determine who gets that. I always say there's 10% good, 10% bad, and 80% opportunists when it comes to bacteria. At any given time, you're hoping that the 10 good, but if you have a major change in your dietary habits or you have a pattern of behavior that's not healthy for a long period of time, certain strains are going to take control of that optimal level shall we say.
Stress is a big environment or change. People have all been on a trip somewhere and got digestive issues, right? That's because the environment and what they were taking in changed, maybe the diet changed. Any of these things, stress levels can change, temperature. Everything can change that. Then at that stage, this is where you set up either something going positive or something going negative. Unfortunately, the trend is it's going negative.
Pedram:
Sure. Sugar feeds some of the bad guys.
Detrimental Effects of GMOs on the Digestive Process
Wade Lightheart:
Absolutely. Sugar is a big factor. Rancid fats is another one that's a problem. Undigested proteins, burnt proteins is another one. All of these different things, and then of course, there's the issue with mass amounts of caffeine or genetically modified foods. There was a Princeton study that they showed the effects of genetically modified foods and how it radically can wipe out a whole host of strains that are essential to your health and function.
Pedram:
Is this just glyphosate, or are there other elements to this? I know glyphosate, they basically designed a lot of genetically modified stock to be able to resist glyphosate, which was basically like a napalm bomb that killed everything except what was designed to stay there, but that made it into the food that made it into our bodies, and our bodies are getting decimated by that. Is there more to that?
Wade Lightheart:
As the science is now turning towards this because it's such a big issue, I think there's a variety of factors that was previously undetected. I know for myself, before the blowup, I drank a lot of diet soda. I don't drink soda now, but at the time, I was using aspartame, and now it's been demonstrated that aspartame has a detrimental effect on glucose uptake by the bacteria. In other words, after enough of it, they don't even recognize how to digest glucose anymore, to turn carbohydrates into glucose that we need.
Pedram:
Just to be clear, those guys need to be our front line in the gut?
Wade Lightheart:
Absolutely. Not just for digestion, but also for the immune system. That's the guys that fights off so that there's always a little battle going on inside that. If you have enough good guys, you're going to win that battle. If your diet is okay, you're going to win that battle. As soon as you go off that optimal level, then ultimately at some point, you're going to run into trouble. That's evidenced by the statistics.
Pedram:
Yeah. Now everyone's taken probiotics in some way, right? I take acidophilus, I take bifidus. There's the usual suspects that everyone goes to the store and gets. It's wild wild west. Anyone can make anything and call it a probiotic, and people would buy it, because the tabloids said this is good for you.
Wade Lightheart:
Correct.
Which Probiotic Products Are Actually Worth It?
Pedram:
Where does one make a better discerning decision in probiotics? I think that there's precious little information about what's good out there.
Wade Lightheart:
That's a great question, because now if you walk into any of the health food store, you see rows of enzymes and rows of probiotics.
Pedram:
Yeah, what do I buy?
Wade Lightheart:
One says 20 million, one says 200 million, one says 10, and you're like, "Well, so and so said this was good for them." I think there's a couple things that people need to look for. Number one: is it stable? I'm a big believer if you can't stabilize it at room temperature in a capsule, there's a lot in the refrigerated and stuff, the chances of you having the strains that are in it, I think, are very very low. Just transport being what it is, shelf life, all that stuff. You want a stabilized bacteria usually in a capsule, so then once it hits water inside your body and heat, it becomes reactivated. I think that's the first thing that you want to do.
I think the next thing you want to look at is you want something that ensures that it digests proteins since that's probably the biggest issue that people have. There's other people that are going to have other issues.
Pedram:
Wild west.
Wade Lightheart:
That's one of the things. Another thing I like now, I think, and we're going to see more and more of this, is actually patented strains of probiotics. In other words, probiotics that have been demonstrated to have specialized effects. I think bacteriology and this whole study of these probiotics is now the whole world's attention is on it. I think you're going to see we have super strains of bad bacteria in hospitals and super strains of good bacteria in hospitals that will perform very specific functions inside the body. I think that's a good thing to look at.
I would avoid when you're looking at it if it has any of the chemicals that you can't pronounce. I'll use that terminology. If you can't pronounce it if it's magnesium stearate or these type of things in it, probably don't want that. If it's a hard capsule, probably don't want that either. You'd want a soft capsule and for most people, a plant-based capsule is better than, say, a gelatin or that sort of thing.
The Essential Elements Of A Healthy Bodybuilding Diet
Pedram:
Mm-hmm (affirmative). It's a big problem. There's also prebiotics and having certain foods and creating an environment to actually make it amenable to such growth, right? Real quick, I want to touch back on this for a second, because you're really good at painting the picture in a way that people can understand, and I appreciate that. When you're having diet sodas, and you're having overly burdened protein consumption that you don't have the enzymes for, this creates this bolus that travels through the body and is trying to hack at, break apart, and doesn't quite get there, obviously is witnessed by John Wayne's intestines. Fiber versus protein versus carbs, what does that look like in a diet for someone who wants to put on muscle, wants to be athletic, and wants to be in peak performance, right? Yeah, I could eat like a vegetarian, but I'm going basically not be able to do the things that I want to do.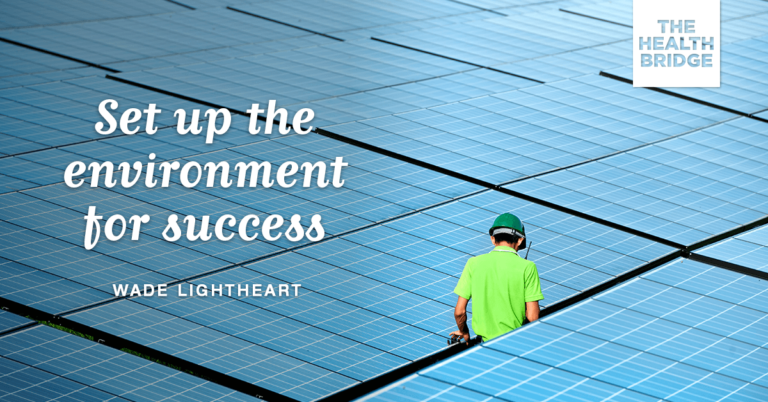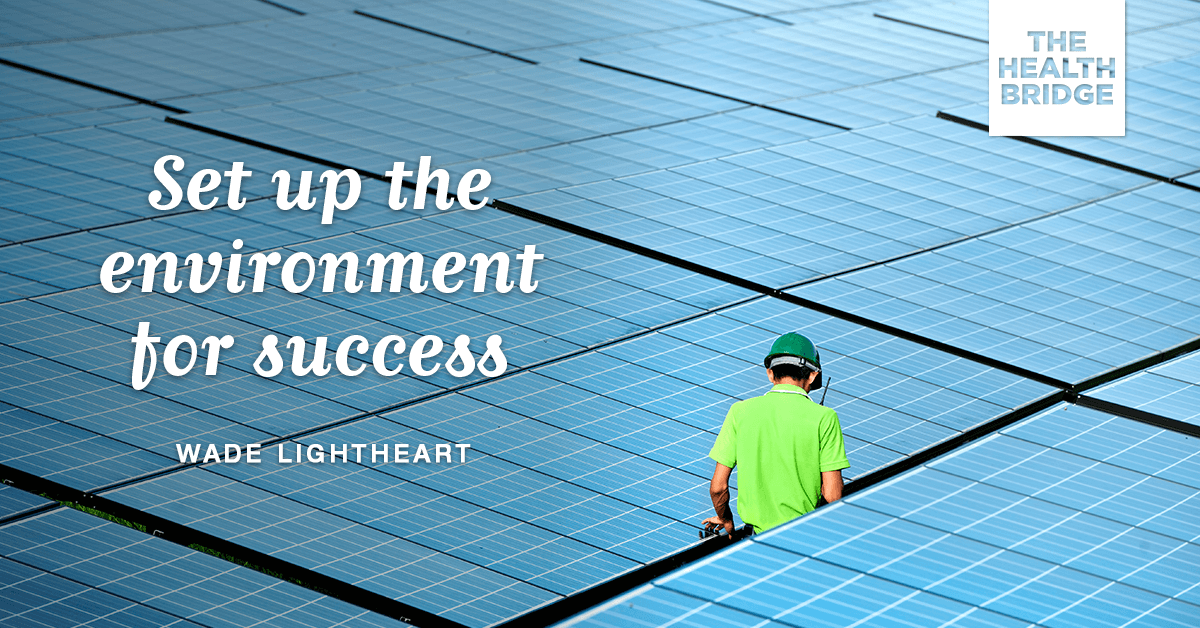 Wade Lightheart:
Mm-hmm (affirmative). I think there's a couple things. Number one is you need to set up the environment for success. That is usually you're going to have to take a 30, 60, I recommend 90 days of resetting the biome by putting lots of good bacteria in and taking your enzymes so you reduce the strain on the body. That's number one to start. Number two: you're going to eliminate any of the genetically modified foods, because that's like napalming your bacteria levels and stuff. You're going to make sure that you get a lot of fiber, particularly insoluble fiber. Most of the fiber has been focused on soluble, which is swelling, which can be problems for some people. The insoluble stuff is something that you find in hemp. Hemp protein is a great idea, because hemp is very gritty in nature. What that does is that scrapes and scrubs any of that sludge that can build up as it goes down.
The other factor, of course, is hydration. Most people are really dehydrated. Again, if you have a dehydrated mass down there, it gets hard, and it gets chunked up. You can look at Shinya's videos on his website, and you can see these masses of sludge built up. Well when you start rehydrating and using enzymes and probiotics, you start cleaning out that sludge. This improves your absorption level. Now you can get way more mileage on less of that protein. For example, unlike most athletes, I only eat maybe a half to a third of the protein that my peers would eat. It's not about what you eat or consume, it's about what your body can absorb.
Pedram:
Bio-assimilate.
Wade Lightheart:
The biggest myth out there is people think that if I take in 100 grams of protein, 100 grams goes into my body. It's going to be 100 grams minus the efficiency of your particular digestive system which is related to age, diet, genetics, and stress levels.
Pedram:
Lifestyle, which you brought into it.
Wade Lightheart:
Yes.
Pedram:
Yeah. You could have had a couple of decades of being unhealthy. You might be doing everything right now, but your tank isn't as full.
Wade Lightheart:
That's right.
Is The 1 Gram Of Protein Per Kilo Of Bodyweight Rule Correct?
Pedram:
Which is a challenge. In functional medicine, we tend to recommend 1 gram of protein per kilogram of body weight. For you in your fitness algorithm and your extra efficiency, if you will, with your enzymes, is that number about accurate? Do you not worry about that number?
Wade Lightheart:
It actually is very accurate. There's always going to be a little bit of genetic variance, of course, for various people. You can get into the technical side, methylation or enzyme levels or whatever, and everybody has to find the right spot, but I'll give you an example. When I was competing on the classical whey, I ate what's one gram per pound of body weight. That's pretty much standard in the athletic world that that's what you need to maintain that, and there's evidence to support that. When I switched around and had my meltdown and changed that around, what I found is I became more and more efficient. Now that sweet spot is around that level for me. For me, I'm just under 200 pounds, and I find 75 grams to 100 grams per day of plant ion. That's all plant-based, no other source for me that I'm taking in. I'm more than adequate.
Pedram:
What plants work for you? Pea, hemp?
Wade Lightheart:
Yeah. Pea, hemp, pumpkin I think are the best. Rice is hit and miss for a lot of people. I find, for the most part, on high levels of rice, you get that sticky, bloating feeling. There's some people that do really well on it. I recommend that people try a little variant amounts of it. Hemp is probably the best. The problem is making it taste good and the grittiness is a challenge for a lot of people. Pea will smooth that out, and pumpkin makes it another level, of course. There's other benefits to those proteins from an amino acid profile.
What Healthy Fats Should Bodybuilders Focus On?
Pedram:
What about fat? How do you align on fat? I know, obviously, there's a lot out now saying how good it is to have good fats and break that down, you get into fat metabolism. I'm assuming you need enough lipase?
Wade Lightheart:
That's right. Again, with the enzymes I use, protease, amylase, and lipase as a healthy dose of all of those to improve that fat metabolism, which is lipase. I get a lot of fats, personally, from avocado, coconut, camelina oil. I take an essential fat, a plant-based essential fatty acid, which has a variety of different oils with different benefits, things like primrose oil and things like that I take several times a day to ensure that I'm getting those fat source. Being a vegetarian and plant-based guy, it's a little bit more challenging. We don't the deep-sea fish and that sort of stuff. Had to play around with that.
I have found with the clients I've used, there's some fats that they'll respond really well to and some that they won't. You have to try it. I do try to avoid the trans fatty acids, the canola oil, I stay out of that. You really have to watch with olive oil, because a lot of olive oil has been cut with canola oil. That's the big thing out there now. If you have really high, pure olive oil compared to what you might find in a regular store, you can tell the difference by its taste, its flavor and how it feels in the body. Every person is going to respond to oils a little differently and how much. For example, one of business partners, he's a very high fat person, and I'm relatively on the low fat side of it. We just find that's better for our particular metabolisms. It's one of those things. I don't think there is an absolute, but on the very low side, 10 to 15% would be low. I think on the higher side, maybe around 30%. Of course, these are healthy fats and plant-based fats.
Breaking Down A Healthy Plant Based Diet
Pedram:
Sure. You have such a fascinating story. I'm just digging. What percentage of your vegetable consumption is raw versus, say, steamed or sauteed, stuff like that?
Wade Lightheart:
I did a completely raw food diet for two years. That had some benefits and some limitations. What I find now it's 80-20 is pretty much the standard. The 20 really comes from traveling and social where I'll eat cooked foods or cooked proteins. Always beforehand, I'm always taking my enzymes before every meal just to ensure that I'm not robbing from my body, if you will, to digest my food.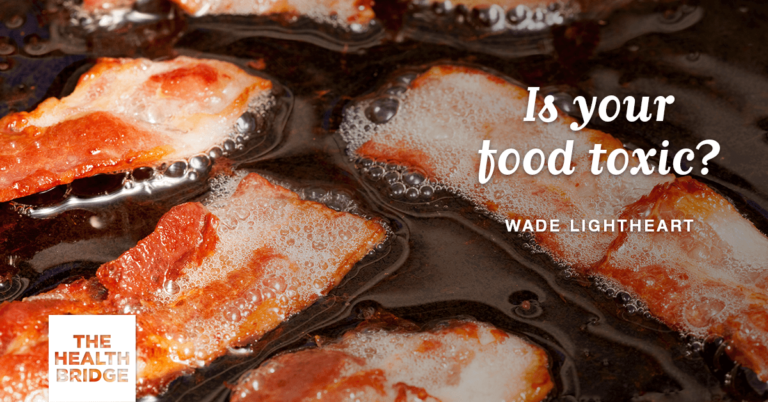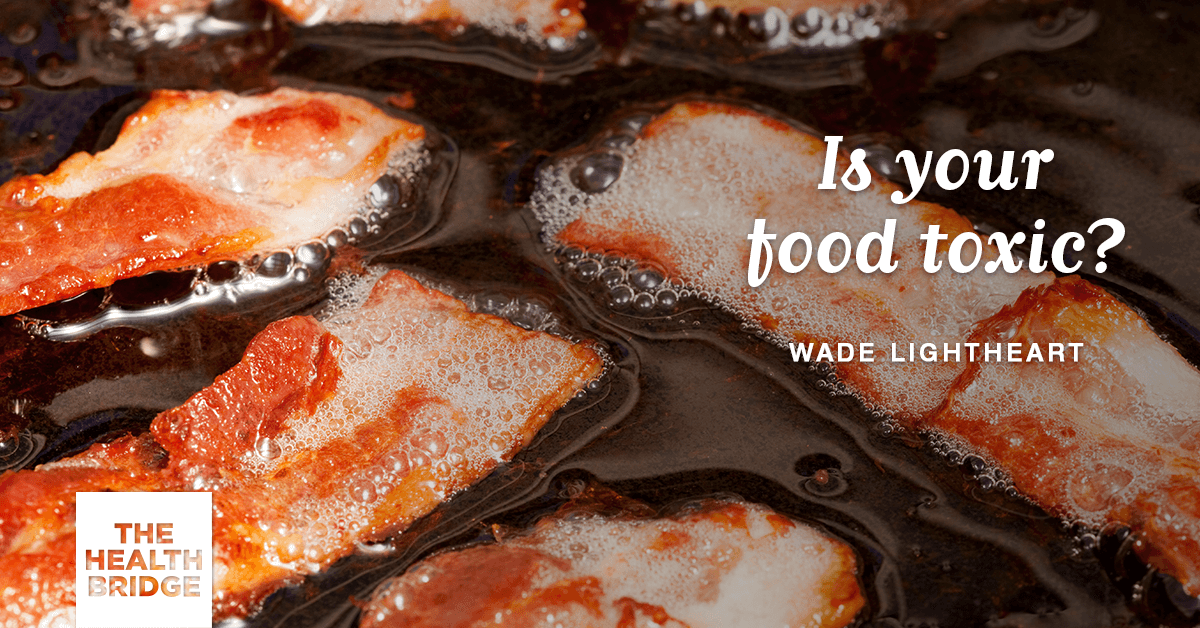 Pedram:
Let's talk about that deficit really quickly, because a lot of people live in the having robbed the body and being in enzyme bankruptcy and having toxicity overload. If that bolus of food hasn't had the right enzymatic activity, now it's sitting there. That sludge is actually creating a situation where bad colonies of bacteria are growing. Worst things, obviously, you start developing all kinds of toxicity and all that. I'd love for you to speak to that toxicity and the implications of what that means for disease and disease process.
Wade Lightheart:
First it starts off as a minor system. Heartburn, gas, incontinence or the inability to go to the bathroom, or whatever, that sort of thing. Should be a meal in, meal out standard if you're in total operation. That's what starts. All of a sudden comes acid reflux. It might be skin breakouts or migraine headaches. This is the body trying to let you know that you're not breaking down the foods, or your diet needs alters. Unfortunately, in today's fast-paced life, people just take something to stop the acid, let's get away from the pain, let's take something to just move all this stuff out like something for constipation or things like that and think that the problem is over. Meanwhile, there's levels of inflammation.
If you are getting protein buildup, now what's happening is the microbiome gets shut off, some of the bad guys are proliferating. They're producing things like indole and skatole, things that are essentially crapping into your blood. These get into your bloodstream, and you wake up in the morning with brain fog or depression. You don't know why that is. You may have trouble concentrating. We see this. What people don't realize is just that their digestion is off, and it's like sitting the garage with the car fumes on inside the body, to use an example.
Pedram:
Great analogy.
Wade Lightheart:
Right? Once you say, "Hey, let's open up the garage doors, let's put better fuel in the car, let's clean the injectors." What are they going to clean the injectors with? They're going to clean it with some enzymes. They're going to get better fuel. They're going to have an octane boost, improving the diet. Once you do that, all of a sudden, "Hey, I'm not depressed anymore. Oh, I don't have that acid reflux thing anymore. I'm going to the bathroom frequently." These are the things that we start to notice, and I think for everyone, it's really important for you to get that professional … When you get those little minor irritations and recognize that's a sign your body is saying, "Hey, we need to do something different." Start tweaking then before it cascades down the road. Once you do that, the benefits far outweigh the time investment or the cost investment.
Pedram:
There's something that's happening. It's this phenomenon. LA is notorious for this, but it has sprung out from everything which is I feel that car fume, carbon monoxide feeling right now, so what I'm obviously deficient in is detox. I'm going to go pipe some coffee up my butt, I'm going to do this, I'm going to do that, I'm going to clear myself of all my karma for three weeks, then I'm going to go back to sitting, right?
Wade Lightheart:
Yes.
Pedram:
It's such an imbalanced way of tox, detox, retox. How about we just don't roll that way. How about if we don't move food through our system in a way that actually creates an environment for toxicity. It just seems like a much easier way to roll than to constantly be throwing Hail Marys praying to clean ourselves up.
The Downsides of a Culture Of Abundant Food
Wade Lightheart:
That's so true. I think there's a bigger issue going on there. Up until this point in time, not getting enough food was a big issue for humans up to this point. Whatever diet, if it's the Paleo diet or whatever diet our ancestors were eating, who knows what that was depending on different parts of the planet. The reality is is food was relatively scarce. Now it's proliferated. It's readily available. We're addicted to it. In other words, the chemical cascade that is released from taking a lot of these designer foods are designed to hook our brains onto it. That is like being addicted to drugs. We're actually addicted to food has become a drug, because that's how you can sell more of it if I'm a company selling food. People have to recognize that's the environment that we're living in.
In order to clean up our diet, we're going to need a period of time to clean it up. We have to stabilize the digestive system for long enough that we can fight off the withdrawal symptoms that we're going through. You're going to drive down the street, "Oh, there's my favorite place." That social situation that says, "Oh, I have to reach for that," and guess what? That bacteria culture is just waiting going, "Bring it." Right? The addiction, the brain chemical compounds that we're addicted to. I think, more than a detox strategy or a particular diet strategy, people have to look at is, "How do I manage this socially and psychologically." More importantly, I think there's a psychologically strategy that's required by people to understand, "what's the environment that I'm living in? What are those feelings so I can recognize it? How do I make sure that I get what I need and only what I need and still have a little bit of play room?"
Pedram:
It's funny. I had a patient a few years back, young girl, who had gut dysbiosis, a really bad bacterial overgrowth. She'd blow up. She looked like she was pregnant type of thing. At night, she would have dreams about eating ice cream and eating sugar and all these cravings, right? It became this thing where she was like, "I don't know what's going on." I said, "It's your bugs." There's this really weird almost creepy psychological component where we have cravings. The actual bugs are asking us to get them what they want. It's this whole gut-brain thing we're trying to understand, but it's been documented. There's a lot of people that talk about this all the time.
Wade Lightheart:
You bring up a great point, because first and foremost, we've lived in a world for the last 40 years where bacteria were just something that were evil and needed to be wiped out. That was basically what we learned from little kids. It's antibacterial everything. What we didn't realize is this symbiotic relationship that bacteria and our digestive system and our brain, that they actually work as a synergistic unit. You're right. You will have these guys literally jacked into your nervous system telling you what to eat, what to do. It's phenomenal. There's historical aspects that now scientists are studying that various bacteria will infect one animal and take over its brain and put him into a position where another animal will eat them. That's better for that strain to now get into that particular animal. Now we're starting to realize that there's this whole universe going on that's connected, and we're not independent of this. Of course, there's way more bacteria in our body than cells, so there's some argument that maybe the bacteria built us. We're just little mushrooms, and this is a little ship that they drive around. When they're done, they eat the ship, and they move on to the next place.
I don't really know, but I can say that it is a very real thing. People have to recognize that the first step is to acknowledge it in awareness and say, "Hey, that's not me talking, that's the bugs talking." If you can do that and separate yourself, if you will, it gets into the urban monk stuff. You can separate yourself from your body. Let's say your processes of your body or the bacteria from your body from your brain, now you start to be able to aware on multiple levels. I think anyone that's gone through a cleanse, especially if they've gone through a long one or a specific healing diet for 90 days, let's say, where you've got this other sense of awareness about what's going on inside your body and what's going on inside your environment. Until one's experienced it, it's seems hokey pokey or an idea.
Pedram:
That's where it comes in, right? How do you know what self versus other, and what is self? That's for thousands of years, meditation helped us discover, to analyze the voices and be like, "Oh, I'm not that voice. I'm not that voice either. Who am I?" Again, that is the monk stuff, and you spent some time in Ashram. It's real common there. It's the good stuff, right? It's the questions that are worth asking. Once you get into that, you realize how much of this noise isn't actually you and how much of it is just these weird insulin and blood sugar and bacteria calling for stuff. It's like, "Holy crap. I'm not even driving this ship. This is scary."
Wade Lightheart:
I think one of the first things, and I learned early on in my career when I had a high performance coach, and that was to actually start journaling. Nowadays, you can just talk into your phone, and then if you have a professional, somebody outside of yourself, it's very hard to sometimes at first to self-analyze, especially if you're being programmed, or the bad guys are running the system. By having that outside voice and looking at what's going on, there starts to be patterns of behavior.
Number one, I noticed with blood sugar patterns about frequent meals or non-frequent meals or high sugar meals or high caffeinated meals and those influences. You start to notice that, "Well if I eat genetically modified foods, I notice bloating and gas. If I eat soy-based products versus this" … I started to notice these patterns, and I think everybody can by just keeping a little journal for a while and watching these, and then having someone comment on it. Trying one thing, doing that, see what happens, and then doing the next thing so that you know what the common denominator or what the common change is. Over the course of six months, twelve months, two years, three years, four years, five years, you start to get a really good idea of who is talking inside our heads, if you will. That becomes extremely motivating and fascinating. I know it's led me on a journey for decades now, and it's not stopped yet.
Pedram:
When you talk to a centenarian … I never knew this. My grandpa just turned 100.
Wade Lightheart:
That's amazing.
Pedram:
Yeah, he's still a man. You can tell he's still got it. He doesn't go, "Oh, yeah, that doesn't sit well with me, but I'm going to eat it anyways," because that's moronic, right? He has this sense. He understands what works for him and his body. It's this bio-feedback, like this journaling that you've done, he's done it through 100 years of life experience. You talk to 100-year-old, they're not like, "Oh, I'm allergic to dairy, but I eat it." They're like, "Oh, I don't touch dairy." Why? Because that's stupid.
Wade Lightheart:
That's right.
How To Introduce Probiotics and Good Enzymes Back Into Your Body
Pedram:
My body doesn't like that. Why would I do that? Duh. You are big on enzymes now. I know you've developed enzymes. I know that you've developed a probiotic strain. I'd love for you to tell us this, and I want to tell our audience that I'm starting a new hundred day gong. I'm going to take these enzymes, and I'm going to take these probiotics every single day, and I'm going to report back. I've read on this, and I'm totally in. I totally get how I've been enzyme deficient, so I'm going to increase my raw food. I'm going to increase my enzymes. Tell me what I'm doing here.
Wade Lightheart:
Basically, what you're doing is you're removing to drain, the enzyme cost of digestion, which is the biggest factor in energy expenditure of the body. When you do that, what that does is that frees up your own systemic and metabolic enzymes to do the things that they're supposed to do. Heal your body, give you more energy, improve cognitive function. The probiotics work synergistically with that so that you can get control of the microbiomes so that you actually perfect it. The particular strain that you're using is a patented strain. What that does is that actually goes into the blood and starts digesting undigested protein that might be lying around. It'll get out pathogens. It'll clean out a whole bunch of things. It's like a special forces unit that's going in to clean up anything that's creating problems inside the body.
Pedram:
What can I expect? This is wonderful, and I just gave him a copy of my new book, because we're just meeting in person. I have this metaphor that I always use of the campfire. It's a very Chinese medicine metaphor, right? If you have this little tiny fire, and you throw a wet log on it, you just smolder it out, and it's done. You have to put a little bit of kindling, have to build it up, you have to build it up, and eventually, you can throw this table on there, and it'll burn. That's the digestive capacity.
Wade Lightheart:
Exactly.
Pedram:
I'm 40 years old and taken some punches. Obviously, the digestive capacity gets burdened. For me, I'm basically increasing my ability to build this fire to this robust place and shifting that energy so that now my absorption and my assimilation gives me more energy than I'm putting in to try to break this stuff down. That's just good math, right?
Wade Lightheart:
Exactly. You're increasing your capacity. You're also improving the efficiency of the burn, of the fuel that you're using, and you're providing more heat for everybody at the campfire. You're getting a bigger fire at less cost, and everybody is happy by it.
What Are The Effects Of Probiotics Use After 3 Months?
Pedram:
Assuming I follow this protocol to a T, which I always do, because I'm good like that, what can I expect in 100 days? What would you start to see? Don't say I'm going to grow my hair back.
Wade Lightheart:
Come back three months later, and you're like, "This stuff really works!" No, we're not saying that. The first thing that most people start to notice is bloating, gas start to eliminate. In extreme conditions, you might notice a few days where it increases. You start clearing out the system, okay. That starts, "Oh my goodness, what's going on," but you're literally moving out some of the plaque. That could last anywhere from a couple of days to a couple of weeks. Once you get past that stage, what people notice is frequency of number 2s, going to the bathroom. That's one of the big ones.
Number 2, most people start to need less sleep. They wake up in the morning not feeling groggy. There's also an improved awareness. For example, where you might have eaten foods or done things at one time that you didn't really notice, you'll do one of those foods or something, and you're like, "Oh man, that stuff made me feel really bad." Again, you start having enough good guys that talk to your brain. Skin starts to improve. Some people notice their skin. Eyes will improve. People note that they're much more aware and alert, and then mood. The longer you do … When you get into that 30 and 60 days level, people start to notice that, "I'm happier, I'm sleeping less, I feel better, and I don't seem to have the same amount of food cravings I used to have before." Again, the bad guys aren't able to get ahold of your nervous system and tell you those stories that don't help you.
That's typically the process. Of course, the energy levels. Sustained levels of energy for long periods of time. That's the biggest benefit. Some people are like, "Wait, I feel like I used to when I was 20." I'm like, "Well you've actually turned back your digestion to that level."
Pedram:
Great. What if I'm training more aggressively? I'm going into ninja training or whatever I'm doing. I know I'm taking three enzymes plus a probiotic per meal. Is there any more needed there if I up my protein consumption? How does that work?
Wade Lightheart:
Yeah. For me, people in hard training modalities, if you're going into hardcore training, I would go as high as 25 enzymes a day and 10 probiotics. The reason being because I'm probably going to increase my protein intake, I'm going to be training harder. I will take twice a day, I'm going to take those dosages on an empty stomach.
Pedram:
Just let them go in and be prolific and do their thing.
Wade Lightheart:
Before workout is amazing. You can do some experiments. Do a bunch before workouts, do a bunch and try it with and without, and see the difference between that. That's a big … Also, if you get that flat spot in the day. A lot of people get the 3 o'clock drowsies. Take a handful of those, 3, 4, 5, whatever, put it into your body, and you'll notice the lights come back on in about five minutes. It's really really phenomenal. I think people start to recognize, "Hey, wow, this stuff actually works."
Pedram:
It's doing something.
Wade Lightheart:
It really works. The other thing is is you can mix up both of them if you're going to do a smoothie. Actually, break the capsules open, mix it into the drink, and sip it during your workout. That provides a steady stream of amino acids, so you start recovering in the workout. You'll have higher levels of energy. You can work out longer, harder, and more frequently which is what every athlete wants to do.
Pedram:
Fantastic. Wade, I really really enjoyed this. I think that you A, you've come with this bubbly, delightful energy and B, your story is just awesome. You know your stuff. I'm really impressed. I'm excited to take this challenge and report it back to our audience, and it's going to be a lot of fun. I look forward to all those benefits, because this sounds great.
Wade Lightheart:
Hey, real pleasure to be here. Thanks so much.
Pedram:
Yeah, great to have you.
Wade Lightheart:
You bet.
Pedram:
You're going to follow me on this. I'm going to post it regularly on Well.org. Again, BiOptimizers is one of the coolest things. I already started messing around. I cheated a little bit. I started taking it, and I'm already feeling better. My official thing doesn't start for a few more days, and I'm just getting everything ready. I might talk my wife into doing it. If you want to do it with me, check it out: well.org/enzymes if you're listening, and if you're watching, I'll put it in the blog post. I'll put it in the video. I'll see you next week.