1. Lipopolysaccharide Has a Key Role in Gut Bacteria
One lipopolysaccharide function is to act as a protection for the outer membrane of the Gram-negative bacteria, which can be benign. It defends the microorganism from the potential harm caused by exposure to bile salts.
The parts of LPS, though, can have significant effects on health. You will learn more about this in a while.
2. LPS Can Become an Endotoxin
LPS is also an endotoxin primarily due to one of its components, which is Lipid A. It is a type of lipid or fat.
It has a potent ability to change the biological response of the body with its presence. To be specific, it can trigger reactions from the immune system.
These endotoxins may even increase the risk of sepsis, a systemic infection that can lead to multiple organ failure.
Other symptoms can include joint swelling or pain, chills, disorientation, nausea, and abnormal heart rate.
3. It May Eventually Leak From the Gut
The Gram-negative bacteria such as E. coli and Salmonella can have lipopolysaccharide as their protective covering. What many people don't know is these microorganisms can also be benign.
They don't cause any problems in the digestive system, but when they die (as all organisms do), LPS can also separate.
When you have symptoms of a leaky gut, the increased permeability may allow lipopolysaccharide to invade the bloodstream, hitting the joints.
4. Lipopolysaccharide Is Also an O Antigen
Another major component of LPS is O antigen, which is a repeated sequence of sugars. In other words, it is a polysaccharide.
Data suggests it can be toxic and may even make the gram-negative bacteria become virulent. What can be a dormant or benign microorganism may trigger health issues later.
5. LPS Can Generate Fever by Being Pyrogenic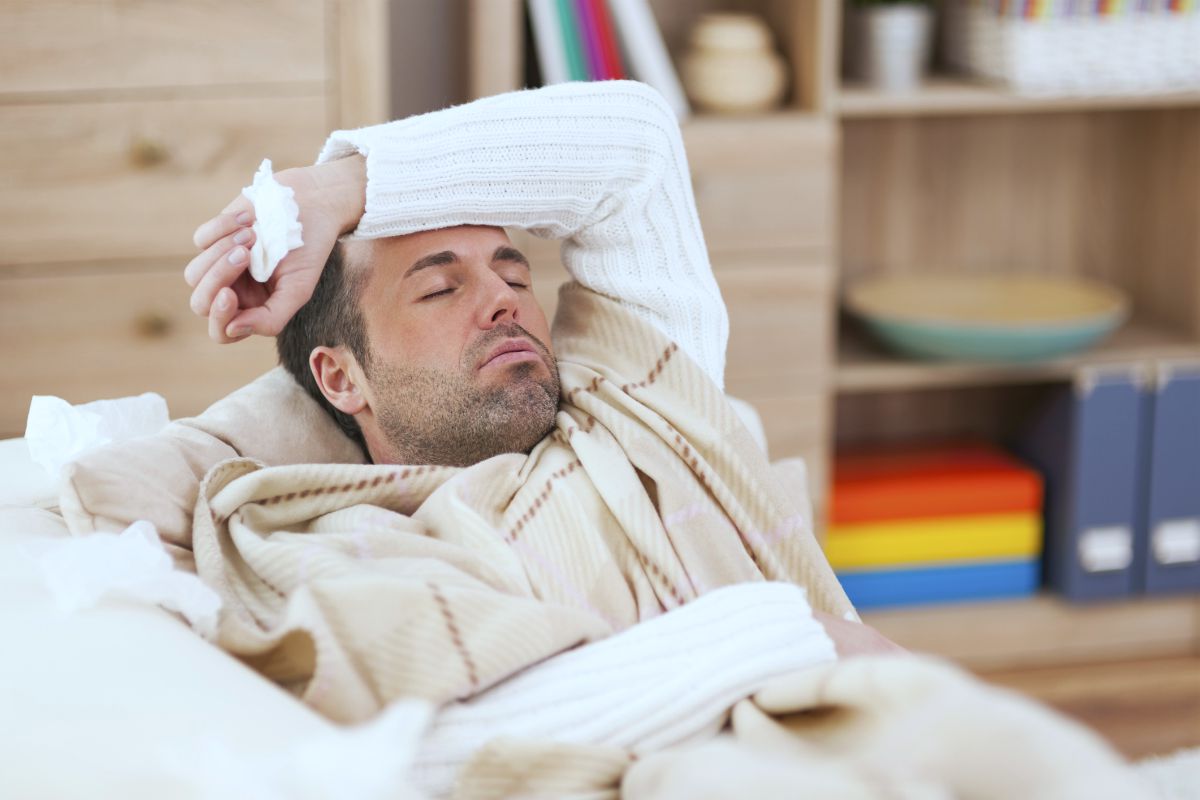 When people suffer from a fever, they often experience other symptoms as well. These may include fatigue, malaise, and joint pains.
Some may explain these joint pains as due to inflammation. It's possible, though, the culprit is in the gut.
Lipopolysaccharide, it turns out, is also pyrogenic (producing heat). Substances with this characteristic can induce fevers.
6. LPS Can Stimulate Macrophages
The relationship between the immune system and the gut is complex. One thing is clear: they tend to work hand in hand.
The microbiome or the gut flora will help train the body's immunity to not only recognize threats but also to know when to wage war against them.
The problem is the threats can also come from the inside such as the endotoxins. When the immune system encounters them, they may stimulate the macrophages.
Macrophages are a type of white blood cells whose defense mechanisms include engulfing the "enemy." They tend to congregate at the site of infection.
In turn, the joint pain may be an immune response or side effect of this stimulation.
7. LPS May Increase the Risk of Parkinson's Disease
Recent studies reveal an association between lipopolysaccharide activity and the risk of Parkinson's disease.
For many people, tremor is the primary symptom of Parkinson's disease. The American Parkinson Disease Association highlighted how pain, such as in the joints, can also be a significant sign.
In fact, 10% of people with the disease will experience pain first before exhibiting motor problems. About 50% of them will suffer from pain during the course of the condition.
8. LPS May Trigger Osteoarthritis
A 2016 study in Osteoarthritis Cartilage revealed a link between osteoarthritis and LPS or lipopolysaccharide.
Osteoarthritis or OA is a degenerative disorder characterized by the wearing out of the bone and the joint cartilage. It will expose the bones, which may end up rubbing together.
The friction can be painful, but the disease may also result in tenderness due to the swelling of the joints. It may also be uncomfortable to touch.
9. It May Also Lead to Kidney Disease
Diabetes, regardless of what type, has the tendency to damage the nerves of major organs. Doctors call this diabetic nephropathy.
One of the organs that can experience damage is the kidney. Over time, it can lead to chronic kidney disease or failure.
The question is, what causes this nerve damage? A study among Finnish patients with type 1 diabetes showed LPS can be a potential explanation.
As other types of research above reveal, LPS and joint pain are interrelated. For those with kidney failure, the link is the amyloid protein.
Patients with kidney disease experience a buildup of this protein in their bloodstream. The deposits can cluster together and penetrate different organs, including the joints.
Related
Learn the symptoms, causes, and natural treatments for neuropathy including supporting your gut health through diet and supplementation.
10. There Is a Link Between Obesity and LPS
Obesity is more than a result of eating too much sugar and junk food or living a sedentary lifestyle. It is a lot more complex than that.
What scientists know is it can be a risk factor for different metabolic conditions. The excess weight can also place a lot of pressure on the joints, leading to pain.
Meanwhile, research in Biochimie revealed a close connection between metabolic issues, obesity, and LPS. It can be because lipopolysaccharides can trigger an inflammatory and stress response.
Thanks to science, we learn more about the gut and metabolism. For example, not all bacteria are bad and some types of bacteria are beneficial for the body.
There are also some components such as lipopolysaccharide that can trigger health issues, such as joint pain.
The more science progresses, the more people learn about them. Until then, the studies about LPS will highlight how proper nutrition should go beyond reducing calories. You need it to take care of your gut as well.
You May Also Like…