Who Is Arianna Huffington?
Arianna Huffington is the co-founder and editor-in-chief of the Huffington Post. In this podcast, the New York Times best-selling author shares her secret to success—uncompromised and quality sleep.
Arianna Huffington's Sleep Tips to Help You Rekindle Your Romance with Sleep
In 2016, Huffington authored The Sleep Revolution: Transforming Your Life, One Night at a Time. Here are her sleep tips to help you achieve the kind of sleep you've always wanted.
1. Understand and Recognize the Importance of Sleep
Huffington believes real change is only possible when people begin to recognize and understand the importance of sleep. Science, conventional wisdom, and Huffington's own mother are in agreement: "If you get enough sleep, everything in your life will be better."
Huffington had to learn this lesson the hard way. In 2007, she collapsed, hit her head on her desk, and injured her cheekbone due to sleep deprivation.
She was one of the many people who bought into the idea that you have to sacrifice sleep (and, ultimately, your well-being) to succeed in whatever you're doing. Now, Huffington passionately advocates for sleep health.
Research shows that almost every aspect of our health is impacted by sleep. Sleep impacts your ability to regulate weight, improve heart rate, and manage daily stressors.
"Sleep is of the brain and for the brain," Huffington shares. While some may think of sleep as a period of inactivity, it's actually a time of frenetic activity where your body releases all of the toxins it built up during the day.
Related
Toxins are all around us, but by adding these 12 healthy habits to our daily lives, we can detox our bodies and get back to feeling our best.
2. Aim for 7-9 Hours of Sleep Each Night
While it may vary from person to person, research shows that most older people need 7-9 hours of sleep. To help you evaluate your sleep needs, think about how you use your alarm clock.
Huffington explains that if you need an alarm clock to wake you up, you're not getting enough sleep. In fact, she believes that, unlike eating, you can't oversleep.
After getting the right amount of sleep, you should be able to wake up on your own in the morning. You'll feel refreshed and fully recharged.
Again, it's important not to think of sleep as wasted time. When you're well rested, you're more effective, creative, and resourceful.
3. Nap to Compensate for Lack of Sleep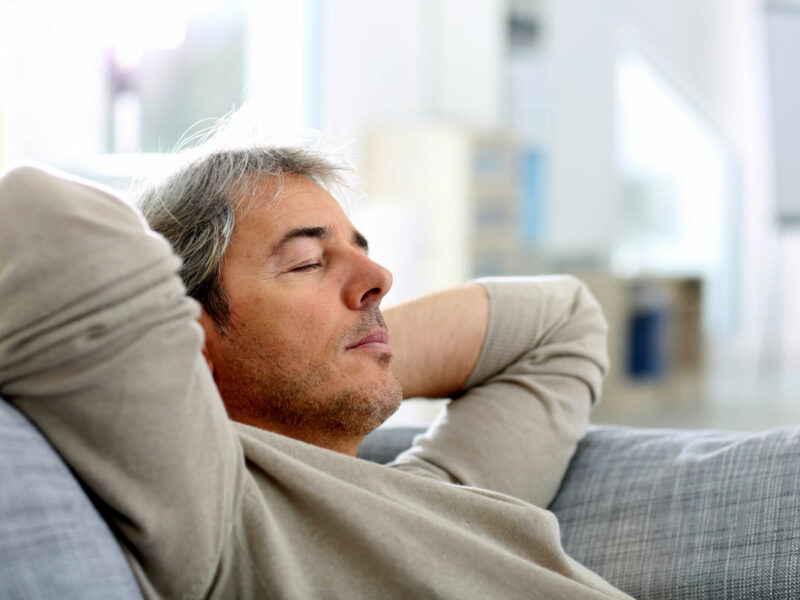 While it's best to get the sleep you need at night, there are instances when this isn't possible. For example, parents may have to stay up at night to take care of their young children or your flight may have been delayed.
Whatever the reason, if you aren't able to get a good night's sleep, a power nap is a great way to make up for it! Instead of dragging yourself from one meeting to another like a zombie, prioritize napping so you can be 100% present, work at your fullest capacity, and allow your circadian rhythm to work at its best.
Since most people's energy dips around 1-3 PM in the afternoon, this makes a post-lunch power nap helpful in keeping one alert and energized throughout the day. To ensure your circadian rhythm is not disrupted, practice regular sleeping habits and avoid sleep disorders like insomnia.
4. Proactively Manage Your Stress During the Day
Huffington shares that the cumulative nature of stress has a real impact on sleep. When you accumulate stress throughout the day and you don't deal with it, it stays with you and makes it harder to fall asleep or maintain deep sleep throughout the night.
To avoid this, Huffington believes it's important to find healthy ways to manage your stress during the day. Instead of powering through with the help of coffee or energy drinks, she suggests taking the time to engage in restorative activities such as:
Going for walks
Eating a healthy snack
When you manage your stress throughout the day, you're less likely to be frazzled at the end of the day, and it'll be easier to disconnect at night so you can get the sleep you need.
5. Turn Your Bedroom Into a Sleep Sanctuary
Most people will exert extra effort in decorating and purchasing items for the communal areas, while the bedroom is often overlooked. Huffington believes it's important to invest in your bedroom and be mindful of its set-up.
Turn your bedroom into a sleep sanctuary with these tips:
Declutter your bedroom. Avoid using it as a storage area for work-related items.
Carefully curate the items on your nightstand. Only place objects that calm you down and make you happy.
Keep the room gadget-free. Keep your device charging stations outside of the bedroom.
Opt for paperback books you are reading for your own enjoyment rather than work-related reading materials.
Pick the right mattress, one that is very comfortable so you can benefit from restorative sleep.
When you transform your bedroom into the perfect sleep environment, you give yourself the space you need to peacefully wind down to get a good night's sleep.
6. Create Transition Time to Help You Wind Down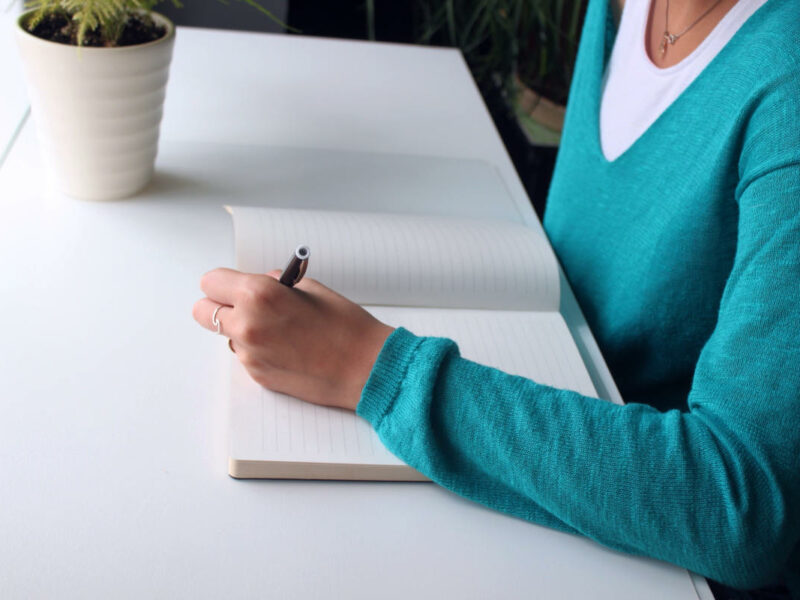 Just like children, adults don't usually fall asleep as soon as they get into bed. Transition time is when you engage in activities that mentally prepare you for sleep.
Huffington shares her transition time activities:
Taking a warm bath
Reading a good book
Wearing dedicated sleeping clothes
Writing in a gratitude journal
Transition time activities are personal and will vary from person to person, but there is one habit that Huffington believes is vital and non-negotiable for successful transition time: no screens in the bedroom.
She suggests to completely eliminate the use of electronics, such as televisions, smartphones, tablets, and laptops, during transition time. Removing these devices from the bedroom is a symbolic and practical demarcation line; you're truly giving yourself the opportunity to disconnect and rest.
Related
Keep it Simple: Let the Right Light In. When we think about optimizing our health, oftentimes, the first idea that pops into our heads is changing our diet. But what if the light we take in has just as much to do with our vitality as the nutrients we consume? The light we are exposed …
7. Use Guided Meditation to Help You Sleep
Sometimes, the problem isn't falling asleep but staying asleep. In instances where you find yourself awake in the middle of the night, Huffington suggests using guided meditation to help you get back to sleep.
Instead of becoming frustrated over your inability to go back to sleep, think of it as an opportunity for uninterrupted mediation time. You'll find yourself ready to go back to sleep in no time.
8. Choose Tea Over Coffee When It's Close to Bedtime
You don't have to completely give up coffee to achieve quality sleep, but you do have to limit your intake and be mindful of the time. Huffington doesn't drink coffee after 2:00 PM to avoid having trouble sleeping.
Instead, she suggests switching to decaf or certain sleep-friendly teas. Her current favorites are licorice, lavender, and chamomile tea.
Huffington assures us that coffee isn't the enemy. It just becomes problematic when coffee is used as a substitute for sleep.
9. Value Your Dreams by Documenting Them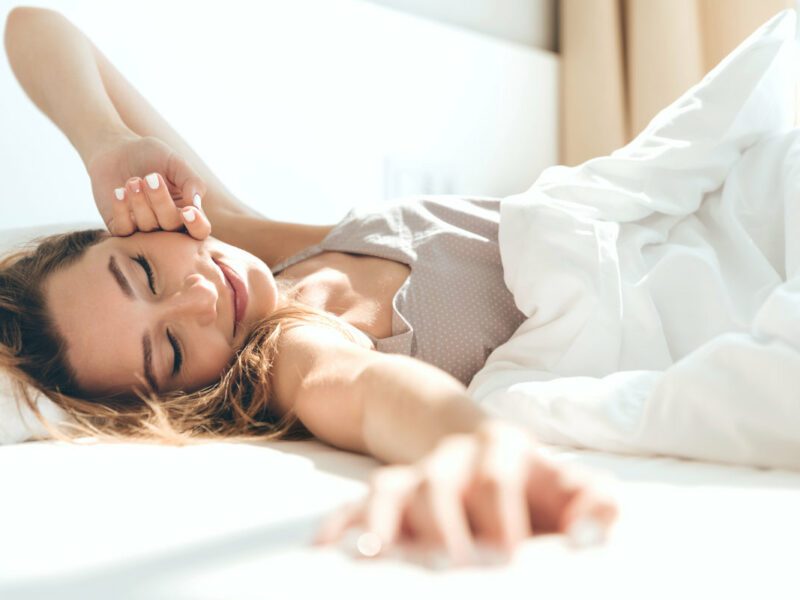 Huffington believes dreams are an important part of our lives, but many choose to ignore their power. Dreams are a source of creativity and may also be an outlet for unresolved emotions.
Dreams are also a great way to gauge sleep quality. When you sleep long and deeply enough, you're able to remember your dreams.
Huffington suggests documenting your dreams by writing in a dream journal or sharing them with your partner when you wake up.
Final Thoughts
Huffington truly believes that "a good day starts the night before." Science backs this up as well.
Huffington also understands that change can't happen overnight. She believes sustainable results are only possible if you take micro-steps.
Take it one day at a time and slowly introduce these tips for better sleep into your nighttime routine. Soon, you'll be sleeping like a pro, too!
You May Also Like…