Sort out the non-toxic makeup brands from the pretentious ones. Read on to understand the buzzwords and learn how to choose natural and organic personal care products.
Find the Best Non-Toxic Makeup by Decoding the Brand Labels
Most of us folks on the health train know chemicals aren't good for us and have taken steps to reduce or eliminate them in our homes, but are you doing the same thing with non-toxic makeup?
When it comes to the world of beauty, there are some insidious bad guys we don't always know to look out for.
Even so-called "natural" makeup products could be fooling you. They may not actually be as natural as you'd hoped.
Dare you enter the dark world of the beauty industry? Your "beauty" cabinet could be costing you far more than the dollars you spent.
Our problem starts with the labels on these products. Did you know the FDA only has three sections of regulation on the production and sale of cosmetics?
This means there's very little control over what is allowed to be printed on your favorite lipstick, nail polish, concealer, bronzer, eyeliner, highlighter, or eyeshadow. But what they do list is usually made up of unpronounceable ingredients.
They are promoted to us by very clever psychological marketing tactics. These two combined create a recipe for successfully blindsiding an unaware population.
Are They Truly Pure & Natural Ingredients?
These days, we care much more about our bodies and the planet, and yet we are being kept in the dark deliberately.
And it's all for profits, so we can be sold non-toxic makeup and skin care products that pander to the deep desire every woman holds in their heart, to be beautiful and desirable.
Many of us are looking for natural beauty alternatives, only to be unknowingly sold more harsh chemicals with clever labels.
For a cosmetic to be labeled as "natural," or "pure" it only has to contain ingredients that once were derived from a natural substance. That is regardless of how much processing it goes through.
It is an unregulated term and certainly does not mean the product is free of chemicals. It's not fair to those who are seeking the good stuff! But that's how it is, for now.
Also, when it comes to sensitive skin or acne-prone skin, you may see a note that sets you at ease: "dermatologically tested" or "dermatologically recommended." Don't be so easily swayed.
If it claims to be "tested," that is by no means equal to being "approved." And if it says it's "recommended," it may have been endorsed by a non-board certified dermatologist, who may even have received a handout for signing off on the product.
Similar is true of the "hypoallergenic" statement. It can mean whatever the company wants it to mean.
It's not regulated and retailers can sell products based on the bare minimum of qualifications. As you can see, what they say rarely means any more than "Buy our stuff!"
Other buzzwords you should watch out for are the following:
Detoxifying
Clarifying
Repairing
Smoothing
Contouring
Healing
Anti-aging
Moisturizing
Nourishing
Hydrating
You get the idea, yes?
What you can trust is when a product says certified organic, especially if it's approved by a governing agency such as the USDA. In this case, the product will contain no less than 95% natural materials grown without the use of harmful chemicals.
It's no wonder the organic "fad" is holding its own so well!
What to Avoid to Find the Best Non-Toxic Makeup
How do you choose the best non-toxic makeup? The biggest baddies to avoid in the industry is a long list to remember—and too long to cover them all here!—but we'll touch on a few in a second below.
Generally, we'd recommend you read the labels and avoid any so-called natural products with many-lettered ingredients unless they meet the following criteria:
You can pronounce it and know it's safe.
You know that it's from plant origin. For example, sodium cocoate is saponified coconut oil and is perfectly safe.
The product is certified organic.
If you are uncertain about a particular brand you are looking at or using, you can run it through the Environmental Working Group's (EWG) Skin Deep website. You can check how the product is rated for safety.
The website has over 64,000 cosmetics listed, so you should be able to find the one you're looking for. (Jump down for an explanation of how to use EWG's Skin Deep Database.)
The Different Names of Harmful Chemicals
Remember the confusing and deceptive pure and natural terms we talked about? There are also many toxic chemical preservatives with confusing names.
For example, parabens and phthalates may also be ethylparabens, butyl parabens butylparabens, or diethyl phthalates diethylphthalate. The most dangerous preservatives release formaldehyde. This is a carcinogen that triggers allergies, irritates the skin, and even poses a risk for cancer.
Some ingredients may be generally safe in other forms, or even food grade, but harmful when on the skin. One of these is sodium lauryl sulfate (SLS).
SLS can be a food additive, according to the FDA. Some beauty brands companies, however, use it in makeup or skin care products such as shampoo.
This ingredient can make the product foamy or emulsifying. On the downside, it can be a potential skin irritant. potentially irritate the skin.
Synthetic fragrances can also be a problem. They may have other names such as parfum (aka fragrance) or essential oil blends.
Another dangerous ingredient found in powder products, like eyeshadow and blush, is talc. Talc has been linked to respiratory issues and cancer as improperly refined talc can contain asbestos.
A 2011 study showed they can release volatile organic compounds (VOCs) that can affect indoor air quality. Fragrances can increase the risks of respiratory illnesses, including asthma.
How to Use EWG's Skin Deep Database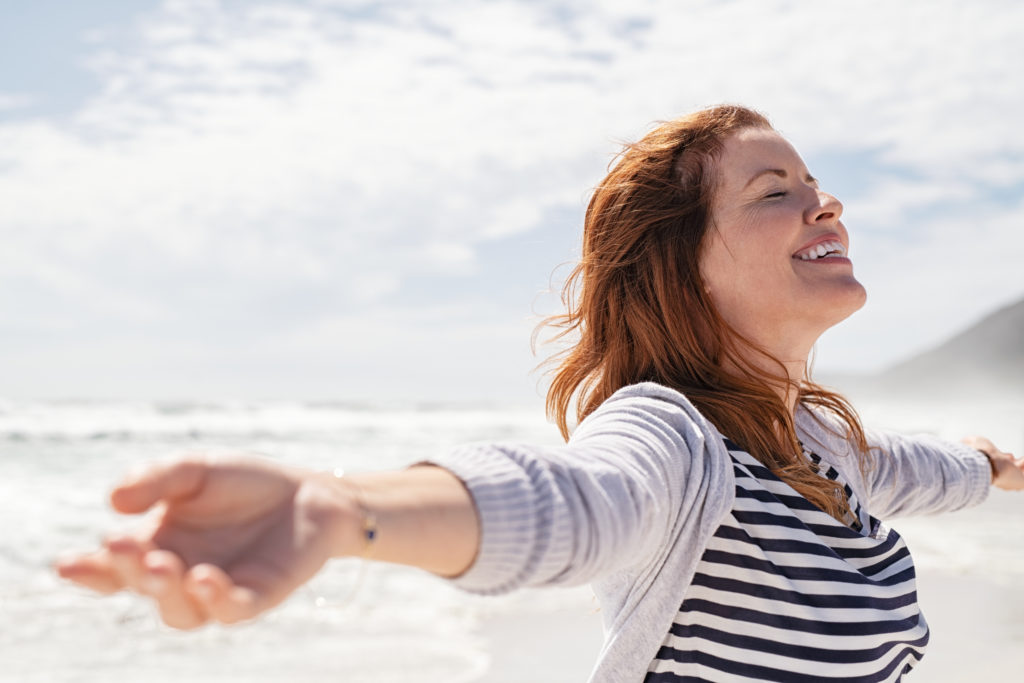 Here's an example to show you how easy it is to look for non-toxic makeup in the Skin Deep database. Let's search for Beautycounter products.
On the EWG's Skin Deep Database page, type the name of the ingredient, brand, or product you want and press Search. The list will show you all entries pertaining to it.
Pick a Beautycounter product, and it will redirect you to an EWG summary. You will learn about the product's overall hazard and use restrictions. As an example we'll use the "Beautycounter Skin Twin Featherweight Foundation, Tan 420."
It will also list the common ingredients used in that product, the availability of data on the ingredients, and related health concerns.
On the left-hand side, you can see a score, which indicates the ingredient's hazard level. The lower the number, the better. Take, for example, titanium dioxide, which is a typical sunscreen ingredient. Titanium dioxide has a score of 1, which means it is has been deemed a non-toxic ingredient

.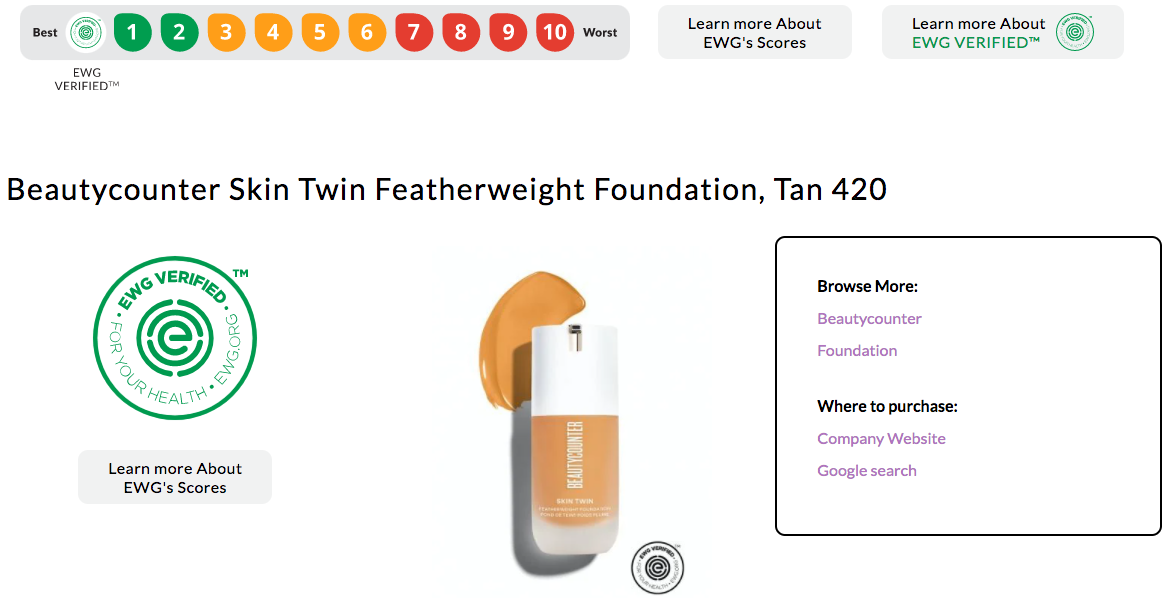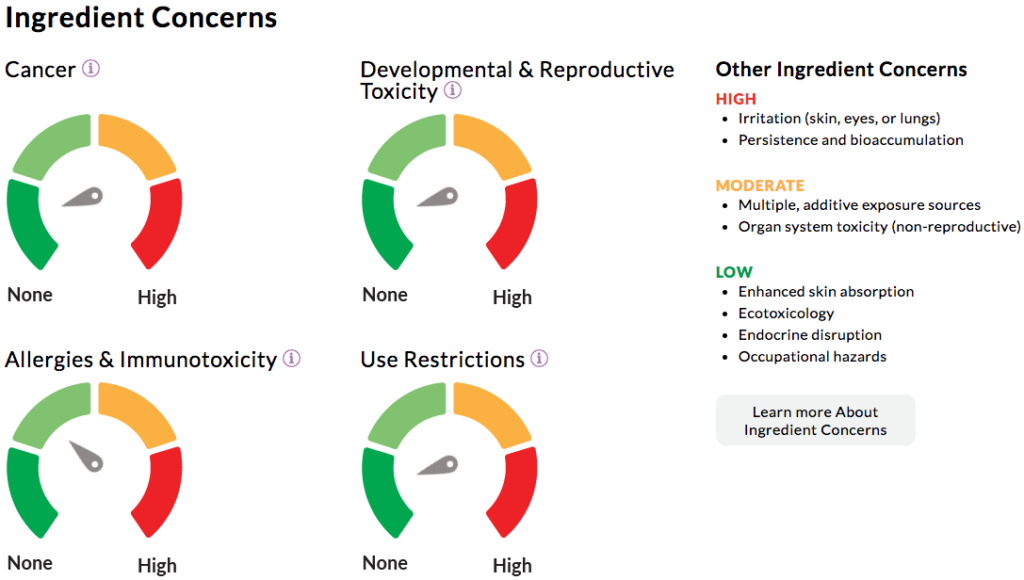 You can also follow the same procedures for RMS Beauty, Sephora, Ilia, Kosas, W3ll People, Kjaer Weis, Rituel de Fille, Juice Beauty, and other cosmetic product brands that advertise themselves as "all natural." . You may also search according to ingredients such as zinc oxide or a specific product like Living Luminizer.
If you have a specific makeup type in mind, like volumizing mascara or blush, you can also browse the database. The top-scoring products appear first.If not, you can email them for a recommendation. They are also starting to offer verification on products that meet their safety assessments. You may be able to find an alternative product with its seal of approval on it.
For women of African heritage, there are even fewer healthy options among cosmetics. In fact, out of 1,177 products tested, 1 in 12 was ranked as "highly hazardous" in the EWG's database.
It also showed that only 25% of the products were ranked as "low in potentially hazardous ingredients."
To be clear, EWG is not the ultimate decision-making tool for you. It doesn't contain everything related to non-toxic makeup, such as non-nano zinc oxide.
It's still a fantastic platform to teach you how to choose safe non-toxic makeup though. When in doubt about the claims of natural makeup brands, use it.
Clean Beauty Products We Recommend
While it may feel at this point that there is nothing safe left that you can use, fret not!
There are more and more companies making changes. They are producing safe, trustworthy cosmetics and other products that are good for you and good for the earth.
There are many smaller "green beauty" companies and brands that sell beauty products that are free of preservatives and synthetic fragrances. They are also making cosmetics that are gluten free, filler free, non-GMO, and vegan. Best of all, more and more of these companies (large and small) are cruelty-free, which means they don't test their products on animals.
Check out this company we love called Anne Marie Skincare. They are making honest cosmetics that are truly natural, and they also offer sample kits of their products.
Arm yourself with knowledge about what you don't want so you can make great decisions about what you do want!
DIY Cosmetics
Worth a mention too is the DIY craze sweeping the cosmetics world! There are so many recipes online for all-natural, healthful, minimalist, and truly detoxifying cosmetics you can make at home.
They come with a few simple ingredients you can find at your local health food store or online. Be sure to check if these ingredients are 100% natural.
If a website doesn't state the ingredients of a product, do not buy from them.
The following are some of the ingredients you can use for a DIY chemical-free makeup and other non-toxic beauty products:
Candelilla wax as a component for DIY lip balm (it is a vegan substitute to beeswax too!)
Cocoa butter as a makeup remover
Jojoba oil as a facial cleanser
Argan oil as a skin moisturizer
Aloe vera as an ingredient to even skin tone
If you want to get creative and add some color naturally to your DIY makeup, you can try out different plants, fruits, and veggies for adding pigments or tints.
Another added benefit of DIY beauty products is waste reduction. Instead of piling more plastic bottles into landfills, you have the option of using refillable / reusable containers for storing your homemade formulations.
Closing Thoughts
With a little bit of courage to try it out, some organic ingredients, and a few minutes of your time, you can reduce your chemical exposure considerably and make your makeup routine safer for your overall health and wellness. You can also craft a healthy life for you and your family with non-toxic makeup and beauty products.
You May Also Like…
Editor's Note: This article was originally published on March 8, 2017, and has been updated for quality and relevancy most recently on June 7, 2021.