These cognitive-behavioral therapy books are considered the best out there for self-help solutions and mental health techniques. Check out what these books are below!
What Is Cognitive Behavioral Therapy?
Cognitive-behavioral therapy (CBT) is a type of psychotherapy that clinicians use to help patients manage problems by identifying patterns of thinking. This helps patients shift to a positive change in behavior.
This is a common part of a treatment plan to overcome depression and anxiety disorders (such as social anxiety). CBT techniques can also apply to other mental health conditions such as phobias, eating disorders, borderline personality disorder, obsessive compulsive disorder (OCD), and addiction.
Cognitive behavioral therapy and mindfulness skills can even be used to help treat chronic pain by influencing the brain mechanisms that affect pain experience. Several studies have found that CBT improved pain and related problems for chronic pain patients. Further, there is evidence that female pain patients can stand to benefit from CBT intervention. This is due to their higher levels of empathy and more severe affective reactions—i.e. feelings of unpleasantness and other associated emotions— to the intensity of their pain as CBT is effective in the treatment of emotional distress.
10 Cognitive Behavioral Therapy Books for Self-Learners & Beginners
While the books mentioned below are excellent resources for anyone looking to learn more about cognitive behavioral therapy as a treatment option and applying its principles to your everyday life, they are not intended as a method of self-diagnosis or self-treatment for serious mental health conditions.
If you are struggling with depression, addiction, anxiety, or another mental health disorder that is impacting your quality of life, we recommend you to seek help from your primary care provider or another qualified health practitioner for further guidance.
Related
Read this post to learn how to practice mindfulness in your every day life, get tips for success, and understand how you can benefit from mindful meditation.
1. Banish Your Self-Esteem Thief
This is among the best books on cognitive behavior therapy for young people. It contains a variety of activities and true to life stories that can show its reader what self-esteem is, how it can form, and how it can affect personal growth and development.
Using easy-to-grasp cues like the Self-Esteem Thief and the Self-Esteem Vault, Banish Your Self-Esteem Thief can help young people to use cognitive-behavioral techniques and mindfulness principles to build their self-esteem and start feeling good about themselves. Fun and easy to flip through, this workbook is an excellent choice for young people from the ages of 10 and above.
They can use it on their own or with a trusted parent or counselor.
2. Cognitive Behavioral Therapy for Dummies
This bestseller is among the best self-help books on cognitive behaviour therapy for those who are largely unfamiliar with it. This book is put together by Rob Wilson and Rhena Branch, two therapists who are well-versed in CBT.
This step by step guide shows readers the primary principles of CBT and how to apply them to your daily life and spot tiny errors in your way of thinking to eliminate toxic intrusive thoughts that lead to positive changes in behavior.
This book covers all things CBT and even includes additional chapters honing in on specific problems and issues such as overcoming a negative body image, overwhelming perfectionism, or an addiction.
3. Mind Over Mood (2nd Edition)
The second edition of Mind Over Mood by Dennis Greenberger and Christine Padesky, can help the reader learn simple techniques on how to overcome negative emotion, resulting in a calmer and happier disposition. This is an especially good book for dealing with anger management. Its current revisions and expansions include over 20 years of scientific developments.
Chapters on setting personal goals, forgiveness, and acceptance are among many new additions. There are also 25 new worksheets, gratitude journals, and innovative exercises focusing on mindfulness.
Readers can track their progress throughout the book with the worksheets. This helps to apply these practices in real life easier until they become second nature.
4. Cognitive Behavioural Therapy (2nd Edition)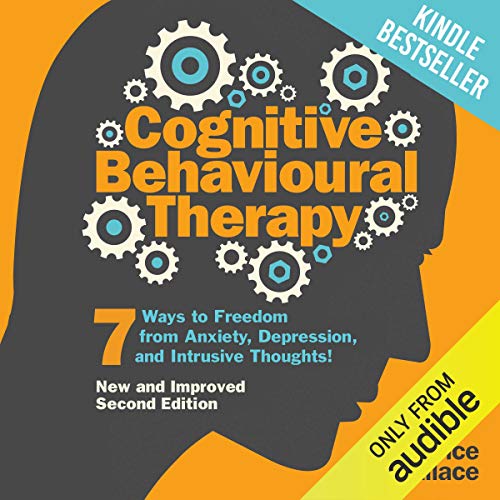 Lawrence Wallace's cognitive behavioral therapy book draws from personal experiences of overcoming depression, anxiety, and toxic thoughts. As a gift for others who have yet to claim victory over their negative thought and behavior patterns, this book can help readers acknowledge their inner demons and expel them once and for all.
Contents of this book include learning how to understand why your mind works the way it does. It also includes similar practices from Buddhism and Stoicism.
5. Culturally Responsive Cognitive-Behavioral Therapy
Written by psychological and cultural experts, this cognitive behavioral therapy book considers the diversity of cultural influences and integrates them into therapeutic practice. It shows the many ways on how to apply CBT effectively to clients who come from diverse cultural backgrounds.
Related
Do you really know what is trauma? Find out what it is, how to treat it, and how to live a more fulfilling life in this article! What Is Trauma and Other FAQs What Is Trauma? Let's begin with the most basic question: what is trauma? There are many ways to define it. It may …
6. Retrain Your Brain
There is no magical cure for depression or anxiety, but this cognitive behavioral therapy book from Seth J. Gillihan helps you deal with these conditions better in your day to day life by changing how your mind thinks.
It lays out a simple plan for readers to follow and get familiar with the tenets of CBT. It also gives readers the tools they need to work through personal issues and prepares them for problems that may arise in the future.
7. The Worry Workbook for Teens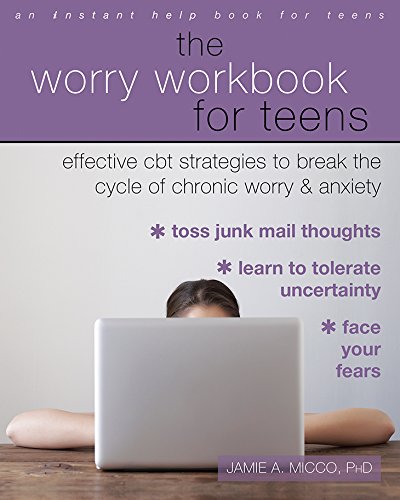 This book is written for anxious teens who are looking into using CBT to overcome emotional distress. It helps teens get to the root of their problems in a fun, interactive way through a workbook setup.
Its fun and accessible language makes this book a great read for teens who want to undergo the CBT cycle on their own, but it can also be a great workbook to collaborate on with parents or therapists.
8. Starving the Anxiety Gremlin
This award-winning book by Kate Collins-Donelly offers a unique perspective on anxiety for children who are far too young to grasp the concept of anxiety. Instead, it conceptualizes anxiety as a gremlin that children can unknowingly feed with anxious thoughts.
This book teaches children how to identify and understand the different kinds of anxiety. Furthermore, it teaches them to manage panic attacks, phobias, and obsessive-compulsive thoughts.
Young readers will learn about CBT and its core principles to understand the root of their anxiety. This way, they finally know how to starve their "anxiety gremlin" or manage their anxieties better.
9. CBT for People with Cancer (2nd Edition)
Cancer can be a terrifying illness and can instill severe emotional distress for people, especially the patients. This Oxford guide presents cognitive behavioral therapy principles to help patients come up with practical approaches to dealing with their emotions.
By using the CBT model, this book helps patients understand their own reactions to cancer and help them adjust to the threat of cancer and their own personal view. The authors include techniques to reduce depression and anxiety, improve communication skills, and develop coping mechanisms.
This book is a new edition that includes the latest research and clinical findings in the field of CBT in the past 10 years. Both mental health professionals and patients can benefit from the psychological principles and techniques in this book.
10. Phobias Explained & Script. Pre-talk & Hypnosis. Psychotherapy & Hypnotherapy. Neuro-Linguistic Programming (NLP). Cognitive Behavioural Therapy (CBT). Psychology: Phobias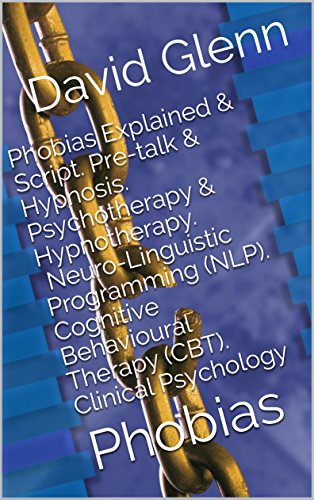 This cognitive behavioral therapy book explains what phobias are and how to overcome them. It also details real-life examples of people with phobias who have been treated through therapy by the author David Glenn.
Glenn outlines this book as a script to students of psychotherapy and patients looking to overcome phobias using CBT. The script format makes it easy for readers to grasp what goes on in a therapy session for phobias.
By giving the readers transparency in a typical clinical practice session, readers can detail the plans and processes therapists present to clients. This way, readers can either integrate this knowledge into overcoming phobias or use it in helping others.
Closing Thoughts
Cognitive-behavioral therapy is among the most successful means for people to manage issues such as unhealthy behavior, anxiety, depression, phobias, obsessive thoughts, and more. You don't even need to have a mental health issue to learn CBT as it can still present you with tools for personal growth.
Many of these books are also available in an electronic format for Kindle or other e-readers if you prefer that over the hardcover version. You can also get them as audiobooks so you can listen and take care of your mental well-being on the go.
You May Also Like…
Editor's Note: This post was originally published on August 12, 2019, and has been updated for quality and relevancy on June 16, 2021.
This post contains affiliate links.