If you have brain fog or want to improve your cognitive function, these nine best herbs for memory can help.
RELATED: 9 Foods To Boost Your Brain Power
Herbs for Memory You Should Get Your Hands On
1. Green Tea
One of the herbs for memory and focus is green tea. To be specific, it may improve working memory, which is the memory in action while you're doing something.
In a single-blind, placebo-controlled trial involving older healthy women, those who took green tea extract enhanced their reading span.
This study may imply drinking green tea is an excellent option for women between 50 and 63 years old who are prone to age-related memory loss.
Today, your green tea choices are wide, but if you want to maximize your intake, consider using Alkalizing Greens. This has green tea on top of potent super greens and other blends to maintain a healthier body and mind.
2. Gotu Kola
Gotu kola is a gold standard in Chinese medicine because of its significant impact on brainpower. It is one of the best herbs for memory loss due to its proactive properties against toxins.
This makes the herb a promising supplement for those with Alzheimer's disease, a type of cognitive impairment associated with memory loss.
Together with folic acid, it can significantly improve cognitive function. When it comes to enhancing memory, however, gotu kola may be enough, according to 2016 animal research.
3. Ashwagandha
Ashwagandha is a popular Ayurvedic medicine that has a long list of potential benefits, including boosting the ability of the brain to remember.
What is Ayurvedic medicine? It is an old Hindu medicine system that focuses on balancing the mind, body, and spirit.
The plant can prevent the buildup of amyloid plaques in the brain, which is a hallmark characteristic of Alzheimer's disease. It does this by increasing a certain type of protein found in the liver.
It is also a well-known adaptogen, which means it helps the body cope with stress. Stress can affect the way the brain stores short-term memories and converts them into long-term ones.
Depending on the level of stress, it may also impact the way you remember long-term memories. In turn, it leads to false memories.
Ashwagandha is also a common natural treatment for hypothyroidism, which is an underactive thyroid condition. This health problem often includes brain fog.
If you're having trouble sleeping, you can take Relax & Unwind, which contains a significant amount of ashwagandha extract. Sleeping is an effective method of improving memory retention.
4. Rhodiola Rosea
This arctic root has the potential to boost your brainpower by as much as 33%. The secret lies in a bioactive compound known as the ferulic acid eicosyl ester (FAE-20).
In an experiment conducted with flies, the scientists were able to illustrate how FAE-20 helped promote memory performance. One of the possible explanations is the compound's ability to prevent the accumulation of proteins in the synapses.
This plant may also boost energy performance, so you can exercise better and longer. Exercise, meanwhile, can also increase your memory, especially age-related memory loss.
If you have diabetes, ask your doctor if you can take this plant. It can help regulate blood sugar levels, which can also affect your memory.
RELATED: Natural Brain Vitamins To Improve Your Memory And Focus
5. Gingko Biloba
Another of the powerful herbs for memory and brain function is gingko biloba. It may support the brain's performance of stroke survivors.
In a 2018 study in Stroke & Vascular Neurology, stroke patients who received both aspirin and the extract had significantly improved their memory, executive function, and other cognitive skills than the ones who took aspirin alone.
A person who had a stroke can struggle with memory loss and poor cognitive ability. The condition also increased their risk of dementia.
Gingko biloba may then reduce these problems, delay the progression of the impairment, and restore some of their cognitive abilities.
6. Tulsi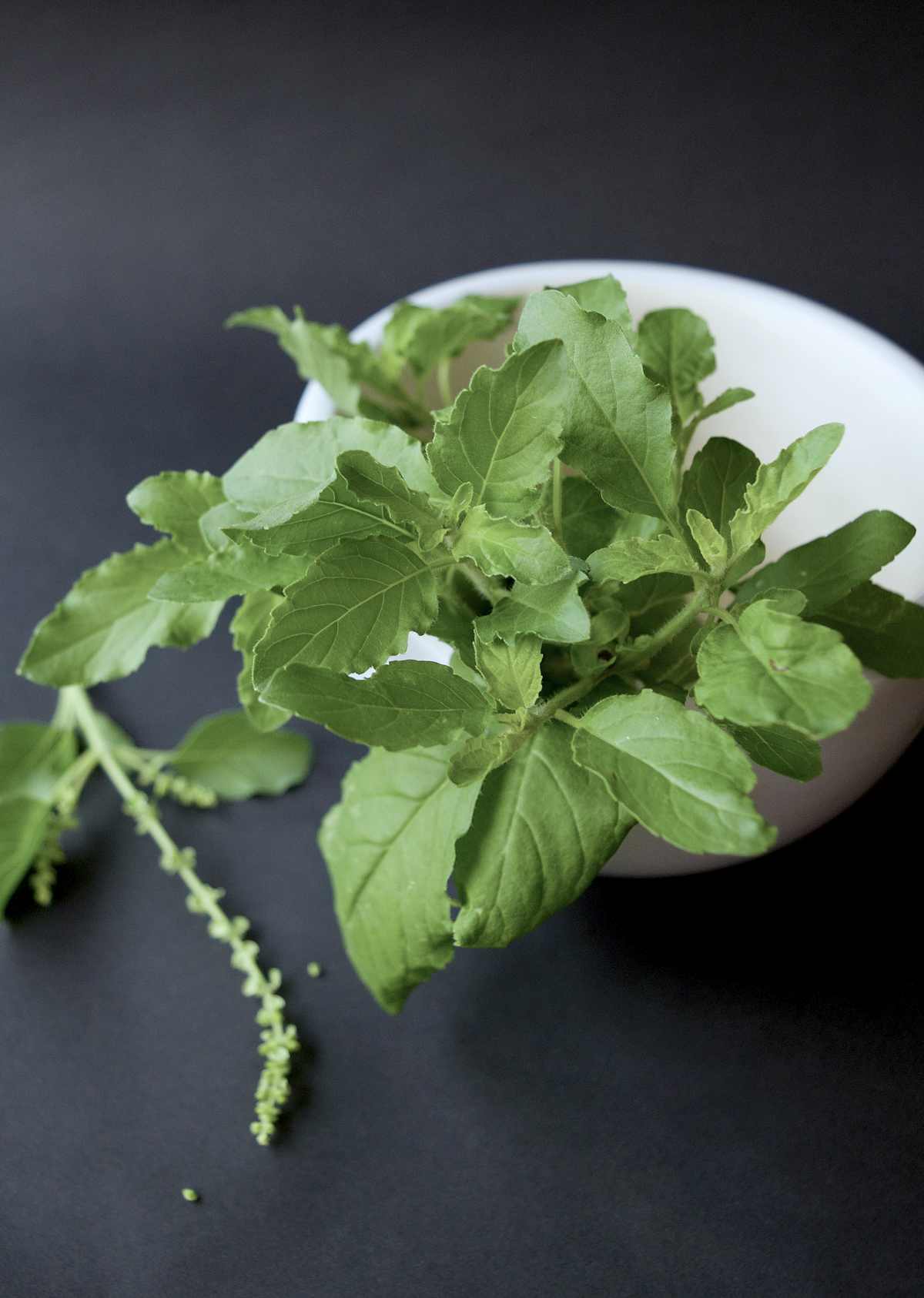 Tulsi is one of the herbs that are good for memory because of its ability to reduce anxiety. Being anxious activates the body's stress response, producing a hormone called cortisol.
Cortisol can hamper the way the brain works, especially in forming and storing short-term memories. It can divert glucose, which is the source of energy, from the hippocampus to the other parts of the body.
The hippocampus is the part of the brain responsible for memory. It can also regulate cortisol, but when the hormone level is high, the hippocampus also doesn't function properly.
7. Ginseng
Fatigue doesn't only make your body ache. It may also force you to struggle with remembering. You can learn to combat it with ginseng.
A 2013 study showed the extract may be beneficial in reducing the formation of amyloid plaques in the brain. In the process, it acts as protection for the brain from cognitive impairment.
When you want to consume ginseng for the brain, try Rising Energy. This one combines ginseng with other powerful herbs on the list such as Rhodiola and tulsi.
8. Rosemary
Certain smells can bring back memories, and this occurs because the brain is so good at associating information to recreate the scene.
It turns out, though, the smell may also improve the electrical activity of the brain to help enhance the memory. One of the scents can come from rosemary.
In 2017 research involving the inhalation of rosemary, students who smelled it were better able to memorize numbers and images than the control group.
Rosemary may also help reduce the effects of fatigue and anxiety. It tends to work with the monoaminergic system of the brain.
It refers to the group of neurotransmitters called serotonin and dopamine. Serotonin regulates mood, as well as feelings of happiness and pleasure, while dopamine influences sleep, mood, learning, and concentration.
9. Thyme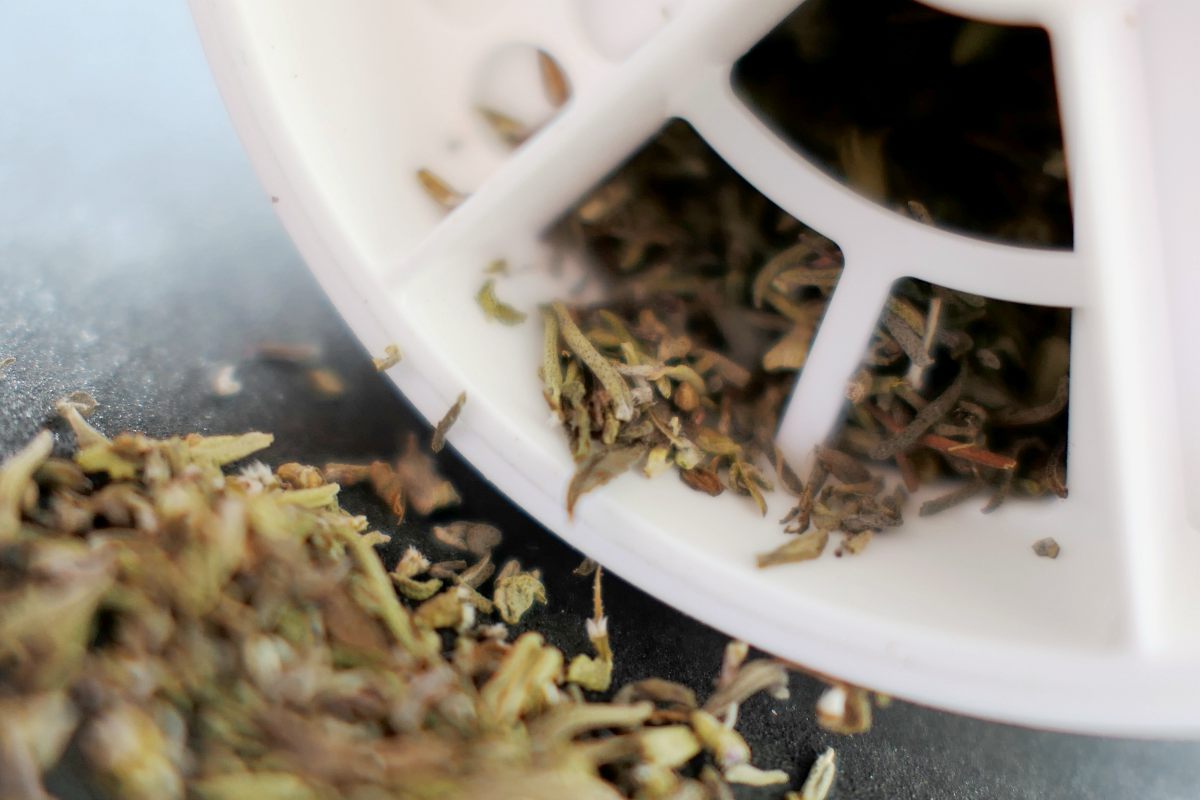 One of the natural herbs for memory is thyme. This Mediterranean herb can inhibit an enzyme called COX-2, which promotes chronic inflammation through the active chemical carvacrol.
Chronic inflammation is now a biomarker for neurodegenerative diseases and age-related memory loss, including Alzheimer's disease.
You can use thyme in many ways, such as oil for aromatherapy or adding it in your food. For better flavor and brain health, combine it with rosemary.
These herbs for memory and concentration are your dietary allies when you need to help protect your brain and keep it sharp as you grow older. Make it a habit to add them to your daily routine by cooking, smelling, or consuming supplements with their extracts.
What herbs for memory do you like the most? Share your thoughts in the comments section below!
Up Next: