In recent years, more and more Americans have been going gluten-free. Many have been doing it because they developed or learned of a gluten intolerance that has been affecting their immune system and their intestinal health. There are also those who have chosen a gluten-free lifestyle without medical advice because it's become something of a diet fad. Of course, we could all benefit from eating more fruits and veggies and eliminating processed foods and junk food, but is going gluten free as beneficial to health and wellness as people believe? Let's find out!
The Misconception About Gluten
By now, you've probably heard that gluten can be harmful, but do you know why? Many people avoid gluten for both cultural and dietary reasons.
Gluten allergies and sensitivities are on the rise, and we hear about this everywhere. Although the gluten-free lifestyle or gluten-free eating appeals to roughly 30% of U.S. adults, it seems like gluten is often misunderstood.
We wanted to get to the bottom of this, so we've included a podcast interview with Dr. Tom O'Bryan, a highly esteemed clinician who specializes in Celiac disease and gluten sensitivity, where he answers the question "is gluten bad for you" in depth.
What Is Gluten?
Basically, gluten is a family of proteins found mostly in grains. These proteins are wheat proteins called gliadin and glutenin. They aid foods in maintaining their shape because it serves as a glue that holds the food together.
These grains include:
All forms of wheat (whole wheat, spelt, graham, wheat berries, farro, ferina, bromated flour, duram, and kamut)
Rye
Barley
Triticale
Dr. O'Bryan has a different description for gluten though. For him, it is still a family of proteins but he also believes it is toxic.
According to Dr. O'Bryan, every time we are exposed to these proteins, we develop intestinal permeability, or a leaky gut. These health issues can lead to other problems that eating gluten causes. They include:
Food sensitivity
Bloating
Cramps
Aches & pains
Anemia
Dermatitis herpetiformis (a severe skin condition)
Autoimmune diseases
Those who are already experiencing symptoms of any of the above conditions are highly likely to see numerous health benefits from going gluten-free.
Gluten is known to worsen symptoms of autoimmune conditions such as Hashimoto's, type 1 diabetes, Grave's disease, and rheumatoid arthritis. Gluten has this negative effect because of a mechanism called molecular mimicry. This is when a foreign antigen, which promotes an immune response, shares similarities with your body's antigens. Eating foods that contain such similar antigens can lead to the production of antibodies that react with both the ingested antigen and your body's own tissues.
Those with Hashimoto's are four times more likely to not just have gluten sensitivities, but to have Celiac disease.
Cutting out gluten will also significantly lower the frequency of abdominal pain from digestive/gut conditions such as IBS. It can also lower the severity of joint pain caused by rheumatoid arthritis.
Related
If you want to keep your gut healthy, it's time to look into the benefits of sauerkraut. To make sure you consume only the best sauerkraut, learn how to make your own here!
Is Gluten Bad for You?
As it turns out, there is a need for us to be concerned about gluten. According to Dr. O'Bryan, all of us have issues with breaking down gluten.
So, why do some of us feel the wrath more than others? Well, how your body reacts to gluten depends on the state of your gut health and whether your body has reached its limits.
We all take a hit. It's just that some of us can recover quickly and move on, while others need to detox their bodies or even cut out food groups completely.
In our conversation, Dr. O'Bryan lays out the science behind a gluten-free diet and shares what he has learned from 30 years of research. He shows us how we can drastically increase the quality of our lives by eliminating gluten in our diets.
Going Gluten-Free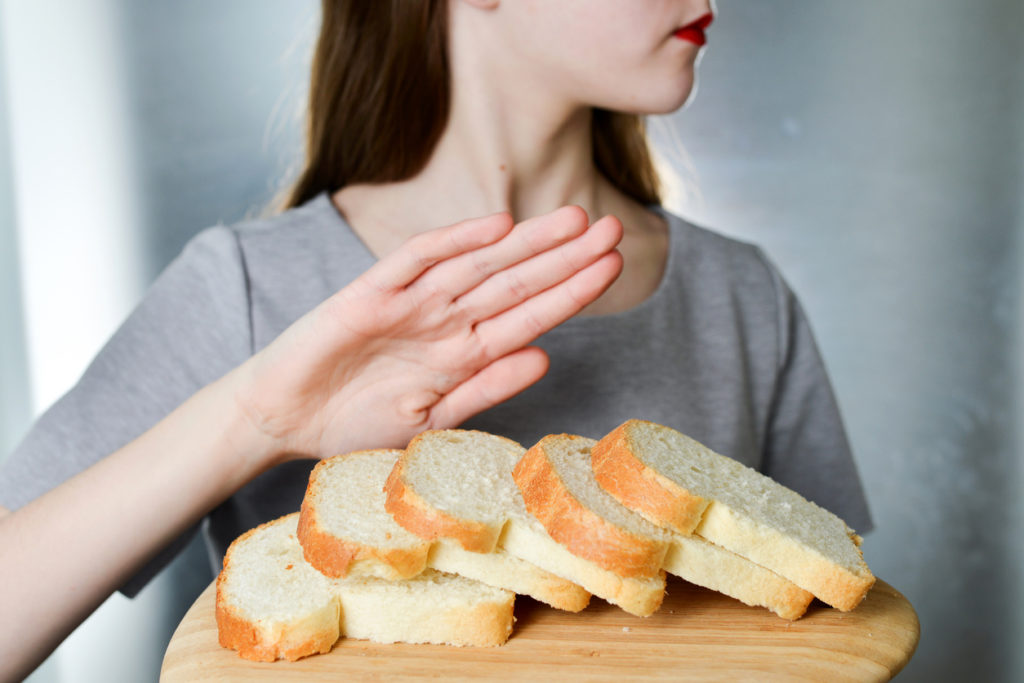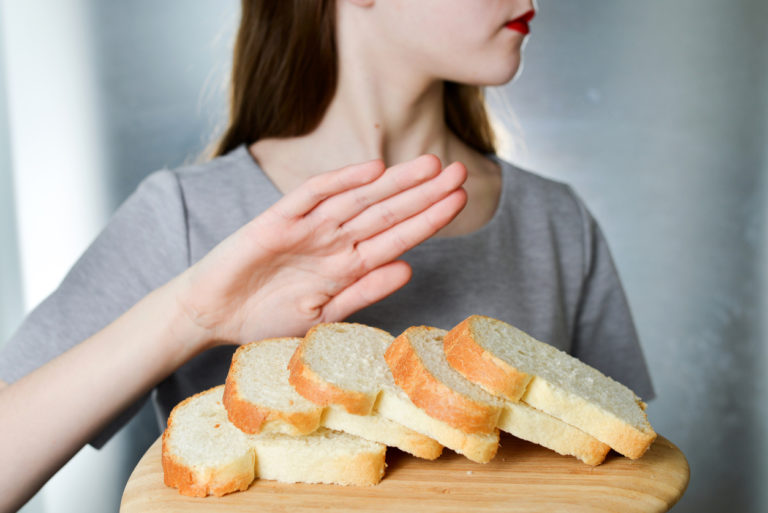 Going gluten-free doesn't just mean avoiding the aforementioned grains—there are a lot more foods that you need to cut out.
Many of these foods are a large part of our everyday diet, so their removal will take some getting used to… Such foods include:
Bread/Tortillas
Beer
Baked goods (cakes, cookies, pastries, pretzels, doughnuts, muffins)
Pancakes & Waffles
Pasta
Pizza
Most cereal
Snack foods (chips, candy, snack mixes)
Fried foods
Processed foods (either in the frozen food aisle or when eating out)
These cuts make it hard for people to eat needed carbohydrates as carbs are generally found in gluten products, especially bread. It may seem tempting to not eat carbs as part of a weight loss regimen, but you need them as part of a balanced diet in order for your body and mind to get energy. Some healthy, gluten-free sources of carbohydrates include beans, legumes, potatoes, butternut squash, and beets.
You will also need to find another source of B vitamins, folate, iron, calcium, and vitamin D which are usually found in grains and bread. These can be incorporated with a nutritious, whole-foods based diet found in many of the foods listed later in this post.
Gluten-Free Foods & Products
The answer to the question "is gluten bad for you?" lies in the family of proteins found in wheat, rye, and barley. The only difference among people is there are some who can recover quickly from the "gluten hit," some may have a slower reaction to these proteins, and others may have a sensitivity to gluten.
As with all dietary and lifestyle changes, it's always best to seek advice from a dietitian or nutritionist for guidance if you want to maintain a healthy diet. However, if you'd like to jump right in with some great gluten-free food options, we've included a list for you below.
Popular gluten-free foods include:
Fruits & vegetables
Poultry
Red meat
Seafood
Dairy products
Beans & legumes
Most beverages (coffee, tea, natural fruit juices, and of course, water)
Certain alcohol (Most beer is off limits, but many spirits like tequila and potato-based vodka are naturally gluten-free, and certain wine and hard ciders are also fine—just make sure to look for "Gluten-Free" on the label)
For cooking at home, there are a number of staples that you'll want to have on hand to ensure there's no gluten in anything you prepare.
These gluten-free products include:
Coconut aminos (a great gluten-free substitute for soy sauce!)
Some whole grains such as quinoa, brown rice, wild rice, and some oats (be sure to check the packaging, but natural oats are typically gluten-free)
Nuts & seeds
Natural soy-based products (such as tofu and tempeh), but don't confuse these with soy sauce which is generally not gluten-free.
Vinegar (not malt vinegar though)
Most grocery stores even have a gluten free section now with things such as bread, waffles, cereal, and other packaged goods that are too difficult or time consuming to make at home for some people.
At the end of the day, you just want to be healthy. And as Dr. Tom O'Bryan says, consistently great health starts by choosing a gluten-free lifestyle.
You May Also Like…
Editor's Note: This post was originally published on July 14, 2014, and has been updated for quality and relevancy most recently on April 7, 2021.